Vietnam News Today (Mar. 23): Vietnam Officially Resumes Tourism Activities
Vietnam News Today (Mar. 23): Covid-19 infections fall on six consecutive day, 186,000 more recover; Issuance of Covid-19 vaccination e-certificates to speed up with information system; First human milk bank debuts in Hanoi capital; Vietnam officially resumes tourism activities.
Vietnam News Today (Mar. 23) notable headlines
Covid-19 infections fall on six consecutive day, 186,000 more recover
Issuance of Covid-19 vaccination e-certificates to speed up with information system
First human milk bank debuts in Hanoi capital
Vietnam officially resumes tourism activities
Aviation industry sets target to welcome 43 million passengers
17 countries recognize Vietnam's vaccine passport
The Times suggests seven extraordinary trips to book in Vietnam
Vietnam enjoys trade surplus of over US$4 billion with Mexico
Vietnam spends US$865 million importing Covid-19 test kits

The column chart shows the number of imported cases, and the line chart shows the number of locally acquired infections. Photo: MoH
Covid-19 infections fall on six consecutive day, 186,000 more recover
The Ministry of Health (MoH) announced 130,735 new coronavirus infections in Vietnam on March 22, a fall of 978 cases compared to the previous day.
March 22 is the sixth consecutive day that has seen daily infections fall considerably nationwide.
Official data from the MoH show the number of new Covid-19 cases dropped from 180,558 on March 16 to 178,112 on March 17, 163,174 on March 18, 150,618 on March 19, 141,151 on March 20, 131,713 on March 20 and 130,735 on March 22.
Of the March 22 figure, 130,731 cases were locally acquired, with 83,731 cases recorded in the community. Four cases tested positive upon returning from overseas, and the remainder were diagnosed in quarantine and lockdown areas.
Most of the cases were recorded in northern Vietnam. Hanoi capital topped localities nationwide registering 16,014 new cases, down 1,902 cases from a day ago.
It's noteworthy that four northern localities: Thai Binh, Hung Yen, Quang Ninh and Vinh Phuc registered to add nearly 120,000 cases to the national Covid-19 database, cited VOV.
The MoH also reported that the past 24 hours saw more than 186,137 patients recovering from the disease and 65 patients die of the virus and other underlying illnesses.
As of 06pm on March 22, Vietnam has detected 8,338,914 Covid-19 cases since the start of the outbreak, ranking 14th out of 225 countries and territories worldwide.
Of the infected patients, 4,468,805 have been discharged from hospital after making a full recovery from the disease, and 42,014 patients have died of the virus.
More than 202 million vaccine doses have been administered nationwide.
Issuance of Covid-19 vaccination e-certificates to speed up with information system
The implementation of an information system in the issuance of Covid-19 vaccine certificate issuance was highlighted during a workshop held in Hanoi on March 22 by the Ministry of Health (MoH).
The system is part of the cooperation between the ministry and the PATH nonprofit organization, with support from the Foreign, Commonwealth & Development Office of the UK.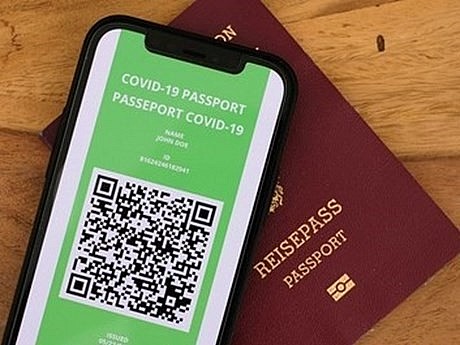 Photo: VNP
Addressing the event, Deputy Minister of Health Tran Van Thuan said Vietnam has recorded a high Covid-19 vaccine coverage in the region and the world, and is entering the phase of socio-economic recovery.
The country has worked on the issuance of Covid-19 vaccination e-certificate since late 2021 in preparation for the welcome of foreign tourists back, he said, adding that Vietnam officially resumed international tourism on March 15.
Within the framework of the cooperation project, the MoH worked together with PATH to integrate national inoculation data in accordance with standards by the World Health Organization, the European Union and the UK so as to create favorable conditions for both domestic and foreign travel, according to VNA.
UK Ambassador to Vietnam Gareth Ward said the development of the system marks a stride in Vietnam's digital transformation, which promotes data transparency and facilitates data-driven policy making, pledging that the UK Embassy and PATH will further support the MoH in the work in the coming time.
First human milk bank debuts in Hanoi capital
A human milk bank was inaugurated at the Vietnam National Hospital of Pediatrics in Hanoi on March 22 after a four month trial period.
The bank, the first of its kind in Hanoi and Vietnam operating inside the pediatrics hospital, is being sponsored by the Irish Government, as well as the Alive & Thrive and Newborns Vietnam organization.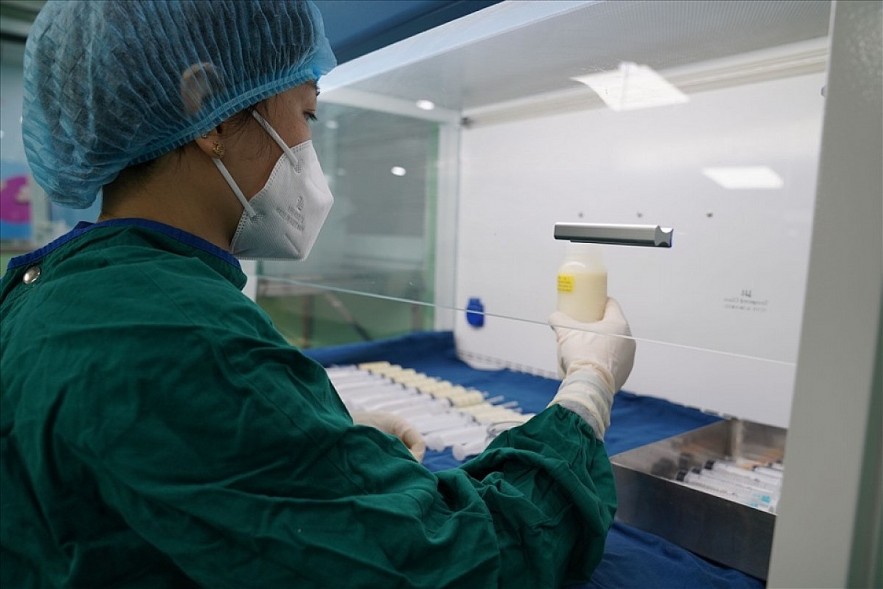 Photo: VOV
The milk bank has been designed to support over 1,000 premature, low birth weight, and pathological children who are receiving treatment at the Vietnam National Hospital of Pediatrics, enabling them to enjoy the full benefits of breast milk.
The bank is expected to supply pasteurized breast milk to hospitals in Hanoi and other cities and provinces across the north of the country, reported VOV.
Assoc. Prof. Dr. Tran Minh Dien, director of the Vietnam National Hospital of Pediatrics, said pasteurized breast milk is considered a special medicine given to infants who are seriously ill and treated at the hospital.
After four months of trials, the facility received 600 liters of breast milk from 38 mothers, helping to provide pasteurized milk for 280 children, including 62 children infected with Covid-19 or whose mothers had tested positive for Covid-19.
The human milk bank is one of seven breast milk banks and satellite breast milk banks which are currently operating in Vietnam.
Vietnam officially resumes tourism activities
The Ministry of Culture, Sports and Tourism (MoCST) and the People's Committee of Quang Ninh province, home to UNESCO-recognized Ha Long Bay, on March 22 held a ceremony to officially announce Vietnam's tourism reopening.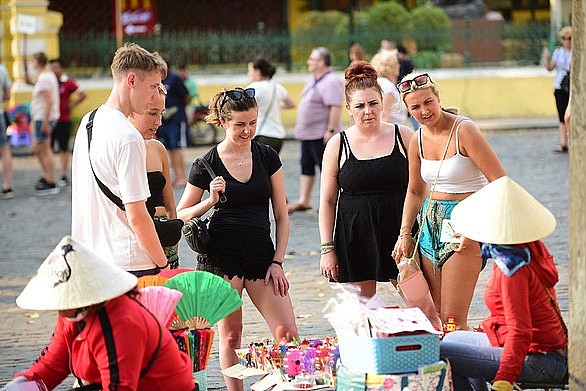 Photo dulich.tuoitre.vn
MoCST Deputy Minister Hoang Dao Cuong said to make the tourism reopening effective, enterprises should coordinate to renew their products and offer new ones satisfying clients' demand that is changing after the Covid-19 pandemic.
He also suggested businesses focus on such products as luxury leisure tourism, eco-tourism, community-based tourism, adventure tourism, sports tourism and medical tourism, in order to achieve the target of welcoming over 5 million international visitors this year and create momentum for the coming years.
Regarding markets, he said attention should be paid to those showing quick, strong, sustainable recovery like Germany, Spain, the UK, France, Australia, the US, India, the Middle East and others near Southeast Asia.
Apart from restoring international flights and frequency, carriers need to open more air routes to major markets, he said, asking travel firms and airlines step up coordination in building quality tour packages and provide updates on immigration regulations and pandemic prevention and control measures for passengers.
Chairman of the provincial People's Committee Nguyen Tuong Van expressed his hope that the MoCST, the Ministry of Foreign Affairs and airlines will soon implement tourism promotion programs in key markets, cited VNA.
Quang Ninh and other localities are ready to join such programs, contributing to promoting the land and people of Vietnam to international friends, he affirmed.
The northern province is striving to serve over 10 million holiday-makers this year, of whom 1.5 million are foreigners, and earn some VND21 trillion (US$918.13 million) from the sector.
At the end of the first quarter of this year, the locality welcomed around 2 million tourists.
Other tourist localities like Da Nang and Ho Chi Minh City also affirmed their efforts to boost the domestic tourism sector.
Within the framework of the event, the Quang Ninh province People's Committee, Vietnam Airlines and Sun Group signed a cooperation agreement on tourism stimulation.
Aviation industry sets target to welcome 43 million passengers
Vietnam's aviation industry is targeting about 43 million passengers in 2022, including eight million international tourists, or around 50 per cent of pre-pandemic numbers, according to the Civil Aviation Authority of Vietnam.
The International Air Transport Association expects global passenger demand to reach 61 per cent of the pre-crisis levels this year.
Bamboo Airways this month launched new routes from Hanoi and HCM City to Melbourne and Hanoi to Frankfurt. The budget carrier plans to expand the number of its international routes to 40 in the future.
It will also launch the Hanoi-London and the HCM City-Sydney routes from today (March 22) with two weekly flights.
In Northeast Asia, Bamboo Airways increased its frequency to two weekly flights on each of the Hanoi-Tokyo, Hanoi-Taipei (Taiwan, China), and Hanoi-Incheon (Republic of Korea) routes.
It will soon open flights between HCM City and Japan, Taipei and the RoK and has begun selling tickets for the HCM City-Bangkok and HCM City-Singapore flights this month.
The national flag carrier Vietnam Airlines said it would operate 97 flights each week from late March, adding it will resume regular services from Singapore to Da Nang with three weekly flights and one weekly flight from tourist beach cities of Phu Quoc and Nha Trang to Singapore each from April 15.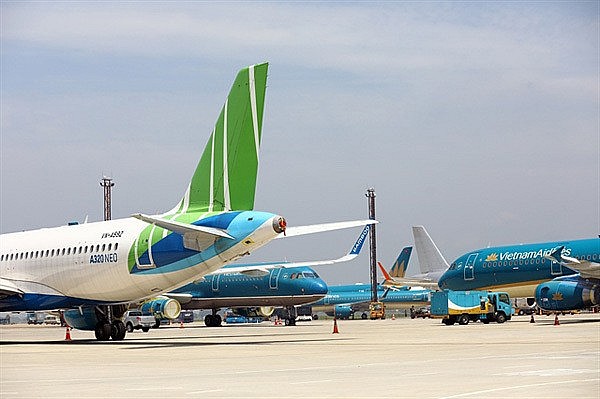 Airlines increase flights to welcome back international tourists. Photo: VNA/VNS
Early July, the carrier will resume its services to China with six flights a week and Indonesia with three.
It also plans to reopen commercial flights connecting Da Nang and Nha Trang, Japan and the RoK, raising the number of international flights to 160, VNS reported.
The Vietnamese Government on March 15 issued a resolution on visa waivers for citizens from 13 countries: Germany, France, Italy, Spain, the UK, Russia, Japan, the Republic of Korea, Denmark, Sweden, Norway, Finland, and Belarus.
These citizens will enjoy 15 days of visa-free travel in Vietnam beginning from their entry date regardless of their kind of passport and entry purpose, based on satisfying all conditions as prescribed by Vietnamese law.
The resolution will stay in effect for three years until at least March 14, 2025, with a renewal to be reviewed by authorities.
According to the Ministry of Health, travelers entering Vietnam via air routes (except for children under two years old) only need to present proof of negative SARS-CoV-2 tests done within 72 hours before departure in cases of RT-PCR/RT-LAMP or within 24 hours in cases of rapid antigen tests.
The results must be certified by relevant authorities of the country where the tests are conducted.
Those entering via road, sea, and rail will be subject to the same requirements if their travel time is short.
However, those who plan to make a long trip will need to undergo testing at border gates before entering Vietnam. If the tests are positive, they must follow the guidelines of the health ministry.
No Covid-19 testing and mandatory quarantine is required for air travelers after their arrival. However, they must make a health declaration before departure and install the PC-COVID app.
Friendship
In Da Nang, the Vietnam-Laos Solidarity and Friendship Year 2022 was celebrated on July 2. Collectives and individuals of the Lao Women's Union were also awarded medals of Vietnam.