Vietnam News Today (March 11): Government allocates additional US$21.8 million to 2021 COVID-19 budget
Vietnam News Today (March 11) features headlines include government allocates additional US$21.8 million to 2021 State budget for COVID-19, Vietnamese, Singaporean PMs hold phone talks, Vietnam calls for more efforts to protect civilians in Sudan and COVID-19 updates.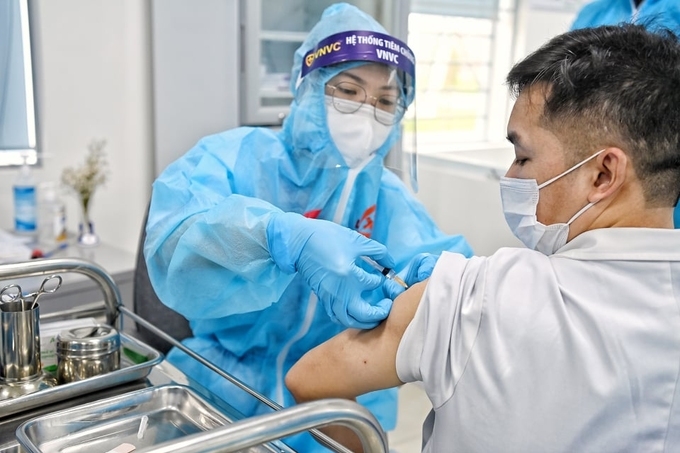 (Photo: VNE)
Government allocates additional US$21.8 million to 2021 State budget for COVID-19
Prime Minister Nguyen Xuan Phuc has decided to add VND502.9 billion (US$21.8 million) to the 2021 State budget expenditure estimate in a bid to step up COVID-19 pandemic prevention and control efforts.
The money will come from the central budget reserve for 2021 and will be transferred to the Ministry of Health for the further purchase of chemicals, bio-products, and medical equipment, in line with plans adopted by the National Steering Committee for COVID-19 Prevention and Control last year.
The Ministry of Health is in charge of managing and using the fund in a legal, efficient, and transparent manner based on the pandemic developments.
Leaders of the Ministry of Health and relevant agencies have agreed to submit to the Prime Minister for consideration and decision to receive 30 million doses of the Astra Zeneca vaccine on the principle of non-profit.
The 30 million doses were ordered by the Vietnam Vaccine Joint Stock Company (VNVC) from AstraZeneca, including 117,600 doses that are being vaccinated for frontline medical workers in 13 provinces and cities.
The Ministry of Health is also encouraging all eligible businesses to negotiate with other COVID-19 vaccine suppliers in the world in order to import more vaccines for domestic use in line with the Government Resolution dated February 26, 2021 on the purchase and use of COVID-19 vaccines, VOV reported.
Vietnamese, Singaporean PMs hold phone talks on bilateral cooperation
Vietnamese Prime Minister Nguyen Xuan Phuc held phone talks with his Singaporean counterpart Lee Hsien Long on March 10 to discuss bilateral cooperation as well as regional and international issues of mutual concern.
PM Lee congratulated Vietnam on the successes of the 13th National Congress of the Communist Party of Vietnam and PM Phuc's re-election to the Politburo.
He also congratulated Vietnam's achievements in containing the COVID-19 pandemic while making progress in socio-economic development, as well as the country's fulfilment of its role as Chair of the Association of Southeast Asian Nations (ASEAN) in 2020, which included the signing of the Regional Comprehensive Economic Partnership (RCEP) agreement, opening up new opportunities for trade and investment liberalisation in the entire region.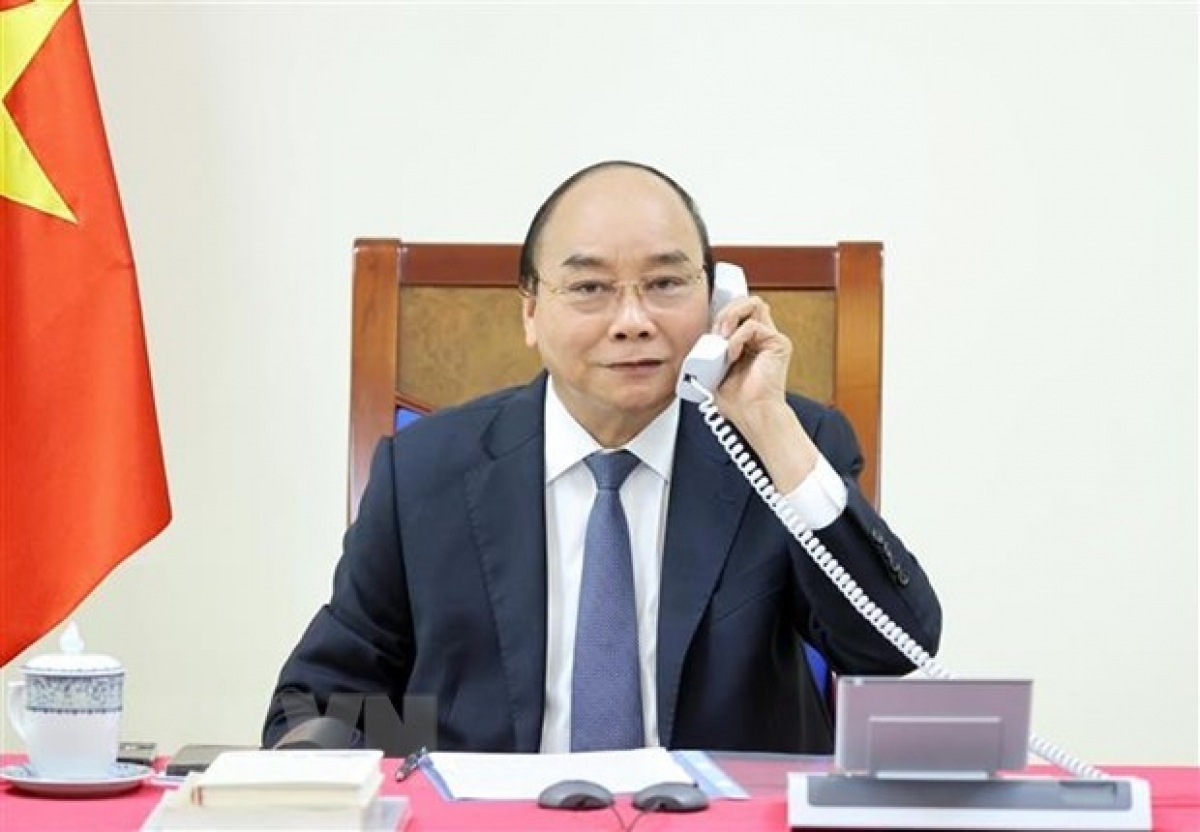 PM Phuc, for his part, also noted how Singapore has been regarded as a "bright spot" in the region with regards to containing the pandemic, and praised Singapore's economic recovery initiatives including the setting up of "air travel bubble" and Connect@Changi, aiming at facilitating travel and reopening the borders.
He suggested the two sides cooperate in containing COVID-19 outbreaks and getting access to safe sources of COVID-19 vaccines; create favourable conditions for businesses and investors to restore production, trade and investment; effectively utilise the bilateral relations within the framework of the Comprehensive and Progressive Agreement for Trans-Pacific Partnership (CPTPP) and RCEP to promote trade and minimise disputes.
The two leaders held that the bilateral Strategic Partnership is growing effectively and substantially; affirmed to strengthen cooperation in fields in which both countries have potential such as agriculture, fisheries, finance, information technology, education and training, infrastructure, as well as other sectors aiming at meeting the requirements of the Fourth Industrial Revolution-era such as clean energy development, smart cities and smart urban solutions, innovation, digital economy and digitalisation.
Vietnam calls for more efforts to protect civilians in Sudan
A Vietnamese diplomat to the United Nations Security Council (UNSC) has called on international organisations and the Sudanese government to make a greater effort to protect civilians in the African state, according to VOV.
Addressing a virtually held meeting on the situation in Sudan on March 9, Ambassador Dang Dinh Quy, Head of the Permanent Mission of Vietnam to the United Nations, highly appreciated the recent developments in Sudan and expressed his wish that the transitional government and stakeholders would continue to fully implement the October 3, 2020 peace agreement, contributing to building long-term peace and stability in the country.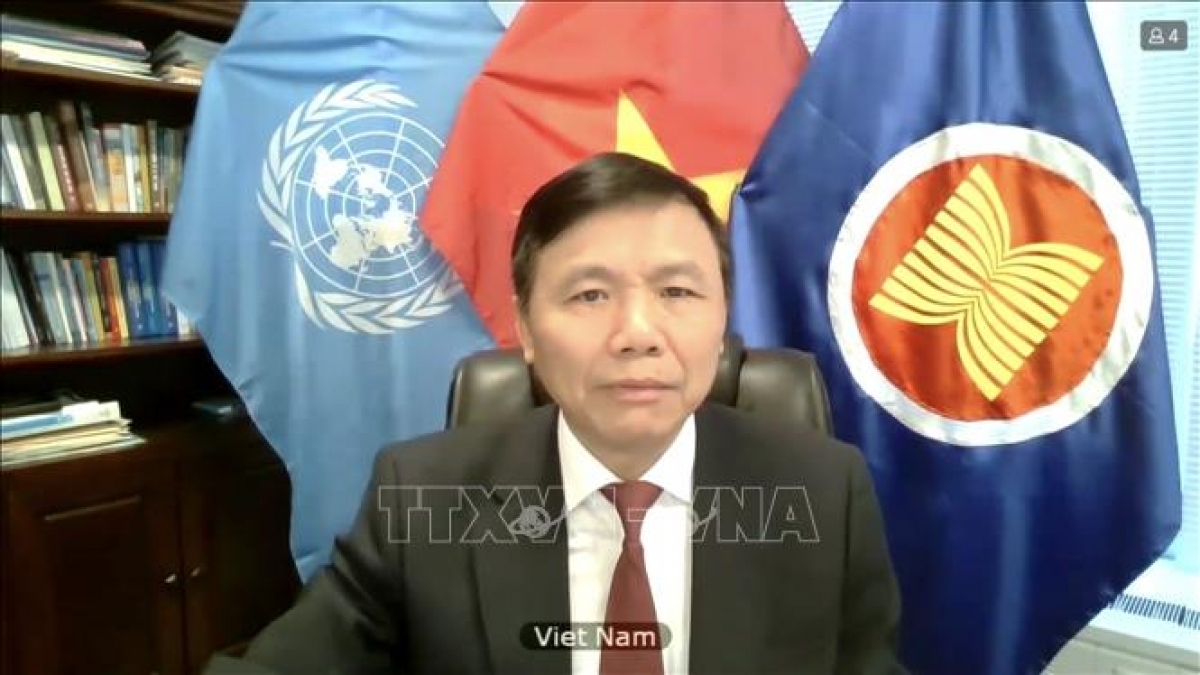 Ambassador Quy spoke highly of the role the United Nations, countries and regional organizations play in promoting peace and stability in Sudan and urged the international community to continue providing humanitarian assistance and further facilitating Sudan access to international financial institutions.
At the same time, the Vietnamese diplomat expressed his wish that the UN Integrated Transitional Mission in Sudan (UNITAMS) would soon be fully operational to support the transition and development process in Sudan, while emphasizing the importance of ensuring the safety of the UNAMID's forces in the withdrawal of its troops.
During the UNSC meeting, rapporteurs spoke of the positive developments in Sudan, but maintained that there remains an increase in violence between communities, plus the negative impact of the COVID-19 pandemic and the economic and humanitarian crisis.
They requested the Sudanese Government further promote the protection of civilians in the Darfur region as well as ensure the safety of the United Nations - African Union Hybrid Operation in Darfur (UNAMID) during its withdrawal process as reported by VOV.
Two Vietnamese test positive upon arrival in Australia
Two Vietnamese nationals living in Hai Phong City have tested positive for the SARS-CoV-2 virus after entering Australia, according to the Hai Phong authorities on March 10.
According to VOV, the 42-year-old woman and her daughter, 18, boarded a plane from Hanoi to Australia transiting through Singapore on March 1.
The daughter was diagnosed for the SARS-CoV-2 virus on March 3 and her mother tested positive three days later, said local authorities.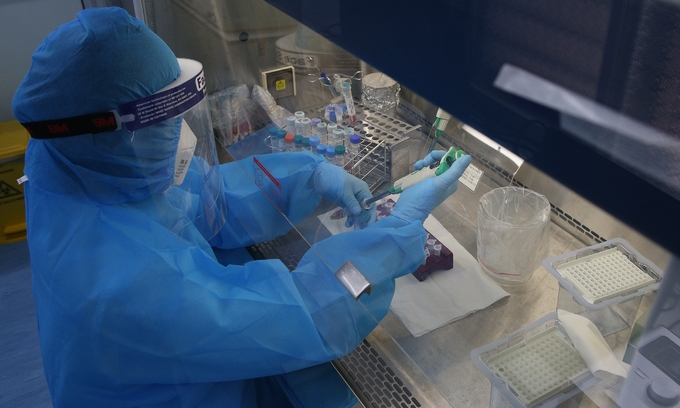 (Photo: VNE)
Hearing the news, trhe Hai Phong Municipal Department of Health immediately conducted field investigations and tracked down those coming into close contact with the two cases.
Both citizens had tested negative before they departed for Australia, said local authorities.
Hai Phong is one of the 13 localities in Vietnam which has been hit by the fresh coronavirus outbreak. Like many other localities, the northern port city has recorded no new cases during the past days.
Top 500 fastest growing enterprises unveiled in Vietnam
Vietnam Report JSC (VNR), in collaboration with online newspaper VietnamNet, unveiled on March 10 the country's 500 fastest growing enterprises (FAST500 Ranking) in 2021.
The leading national firms to make the FAST500 list include An Tien Industries Joint Stock Company, Quang Ninh Port Joint Stock Company, Investment and Development of Commerce and Telecommunication Company, Sao Mai Group Joint Stock Company, and Thai Trung Steel Joint Stock Company.
They are joined by Hanoi Investment Joint Stock Company, Crystal Plastic Technology and Production Joint Stock Company, Kosy Joint Stock Company, CDC Hanoi Joint Stock Company, and Austdoor Group.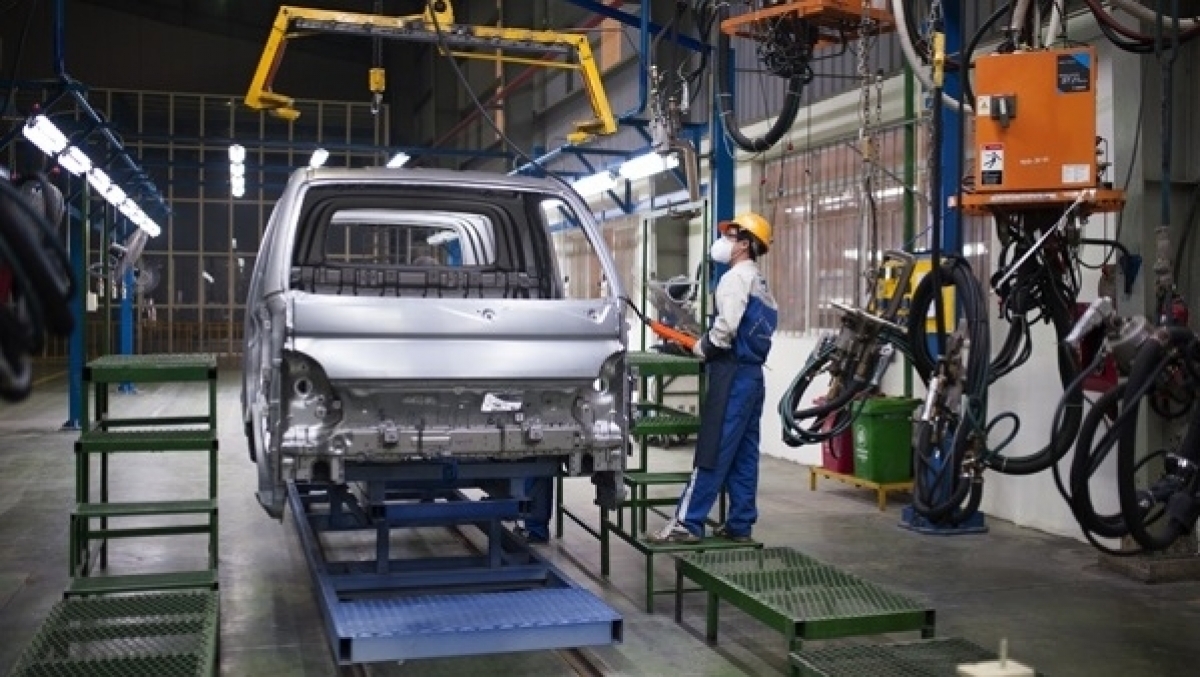 (Photo: VOV)
They all represent enterprises which have steadily overcome a challenging period over the last year and have subsequently contributed to promoting brands locally and globally.
Vu Dang Vinh, general director of Vietnam Report, said last year witnessed the country be one of the few in the world to record a positive growth rate, with its dramatic recovery making it the fourth largest economy in Southeast Asia amid a gloomy economic picture globally caused by the impact of the COVID-19 pandemic.
The coming year will see Vietnam enjoy a wealth of opportunities as a result of recently-enacted FTAs which have served to elevate the country's position and image in the international arena.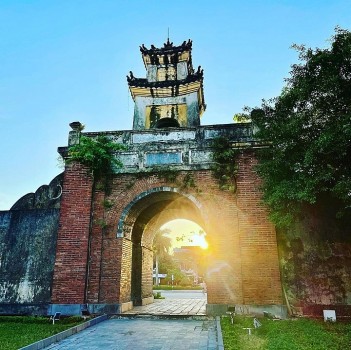 Travel
Quang Binh has many natural wonders as well as magnificent man-made architecture, one of which is Quang Binh Quan