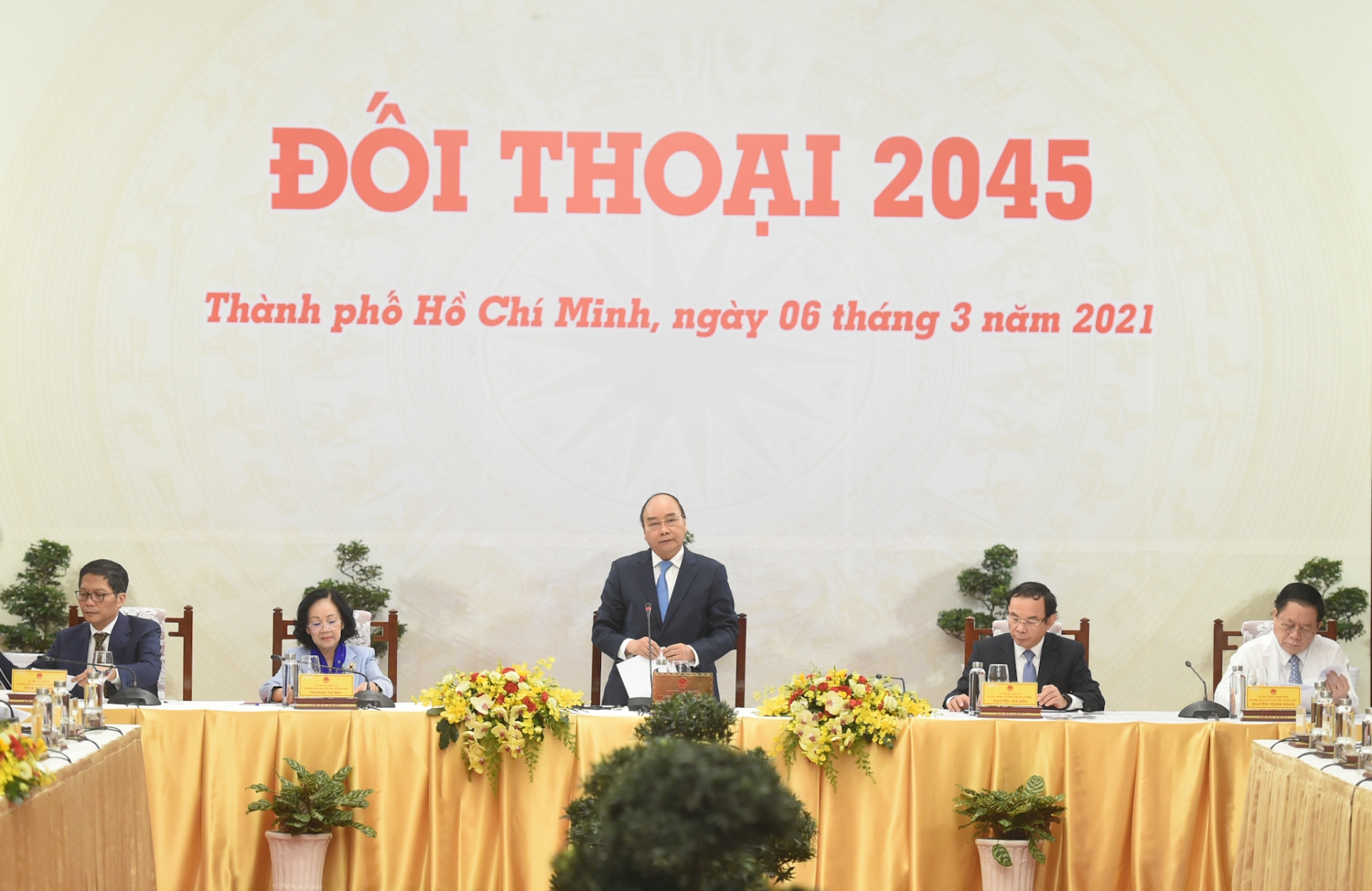 Prime Minister Nguyen Xuan Phuc (middle) hosts the dialogue 2045, Thong Nhat Conference Hall, Ho Chi Minh City, March 6, 2021. Photo: VGP
PM Phuc hosts "Dialogue 2045" with business leaders
Prime Minister Nguyen Xuan Phuc hosted a dialogue with business leaders at the Thong Nhat Conference Hall in Ho Chi Minh City to discuss on Saturday afternoon.
Participants at the dialogue include Head of the Party Central Committee's Mass Mobilization Commission Truong Thi Mai, Secretary of Ho Chi Minh City Party Committee Nguyen Van Nen, Head of the Party Central Committee's Commission for Economic Affairs and Minister of Industry and Trade Tran Tuan Anh, Head of the Party Central Committee's Commission for Propagation and Education Nguyen Trong Nghia, leaders of several ministries, experts and businesses.
In his opening remarks, Vice Chairman of the Government Office Tran Van Son said the 13th National Party Congress set out Viet Nam's development goals through 2045.
To realize the above goals, Prime Minister Nguyen Xuan Phuc hosts this dialogue to highlight the contributions of the business community to the nation over the past 35 years of Doi Moi (reform) and wish to learn about businesses' ideas to turn Viet Nam into a developed and high-income country.
Addressing the event, PM Phuc stressed the nation needs to have business giants capable of competing in the region and the world by unlocking all potentials and strengths of our people living and working inside and outside the country.
Viet Nam also needs to lure and promote external resources in terms of technology, knowledge and innovation to build a brighter future of the nation.
The Dialogue 2045 was held as part of the effort to chart course of actions to translate the development goals through 2045, said PM Phuc, according to VGP.
Ukrainian President hails Vietnam socio-economic, integration achievements
Vietnamese Ambassador to Ukraine Nguyen Hong Thach has presented his credentials to Ukrainian President Volodymyr Zelensky who lauded Vietnam's achievements in the "Doi Moi" (Renewal) cause as well as economic development, international and regional integration and improvement of locals' living conditions.
At a recent reception for the diplomat following the presentation, the host expressed his pleasure at the positive growth of the Vietnam-Ukraine partnership, and thanked Vietnam for supporting Ukraine in the COVID-19 prevention and control.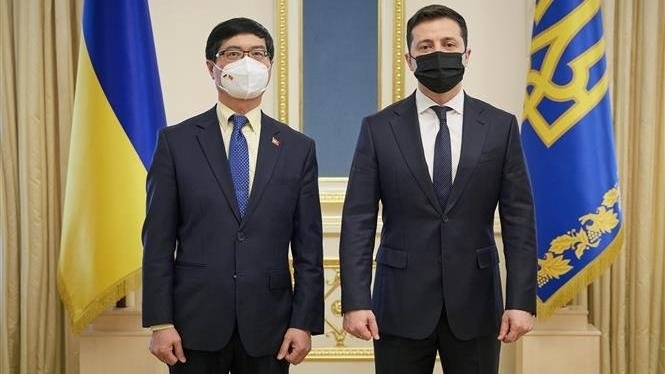 Vietnamese Ambassador to Ukraine Nguyen Hong Thach (L) has presented his credentials to Ukrainian President Volodymyr Zelensky. (Photo: VNA)
He showed his hope that the bilateral cooperation will be further expanded in various areas, especially in vaccine production, trade and culture.
President Zelensky wished Ambassador Thach a successful office tenure, and many contributions to the acceleration of the ties between the two Governments and peoples.
He took the occasion to invite Party General Secretary and State President Nguyen Phu Trong to visit Ukraine in August this year on the occasion of the 30th independence anniversary of the country.
For his part, Ambassador Thach extended regards and best wishes from Party General Secretary and State President Trong to President Zelensky as well as people and Government of Ukraine.
He expressed his delight to take office as an ambassador to Ukraine, a beautiful country that is rich in historical tradition and culture, as reported by NDO.
Two Philippine nationals among latest COVID-19 cases
Viet Nam confirmed three new cases of COVID-19 on Sunday afternoon, raising the national caseload to 2,511.
The latest cases comprise one local infection in Hai Duong and two imported cases quarantined in Bac Ninh.
The two imported patients are Philippine experts who landed at the Noi Bai International Airport on February 22. Both of them are being treated at the National Hospital for Tropical Diseases in Ha Noi's Dong Anh District.
Viet Nam will start COVID-19 vaccinations on Monday as the first batch of 117,600 doses of COVID-19 vaccine arrived in Ho Chi Minh City-based on February 24, according to VGP.
(Photo: VNE)
COVID-19 vaccination campaign starts in Vietnam on Mar. 8
The Ministry of Health (MoH) is due to launch a national COVID-19 vaccination campaign in the first three selected venues nationwide on March 8.
Frontline healthcare workers at National Hospitals for Tropical Diseases in both Hanoi and Ho Chi Minh City, and people in Hai Duong, the epicenter of the country's latest coronavirus outbreak have been selected to receive first shots this time.
Three Deputy Ministers of Health have fanned out to oversee the vaccination in Hanoi, HCM City and Hai Duong, according to Minister of Health Nguyen Thanh Long.
This is the first time Vietnam has launched the national COVID-19 vaccination campaign, using more than 117,000 doses of the AstraZeneca vaccine imported last month.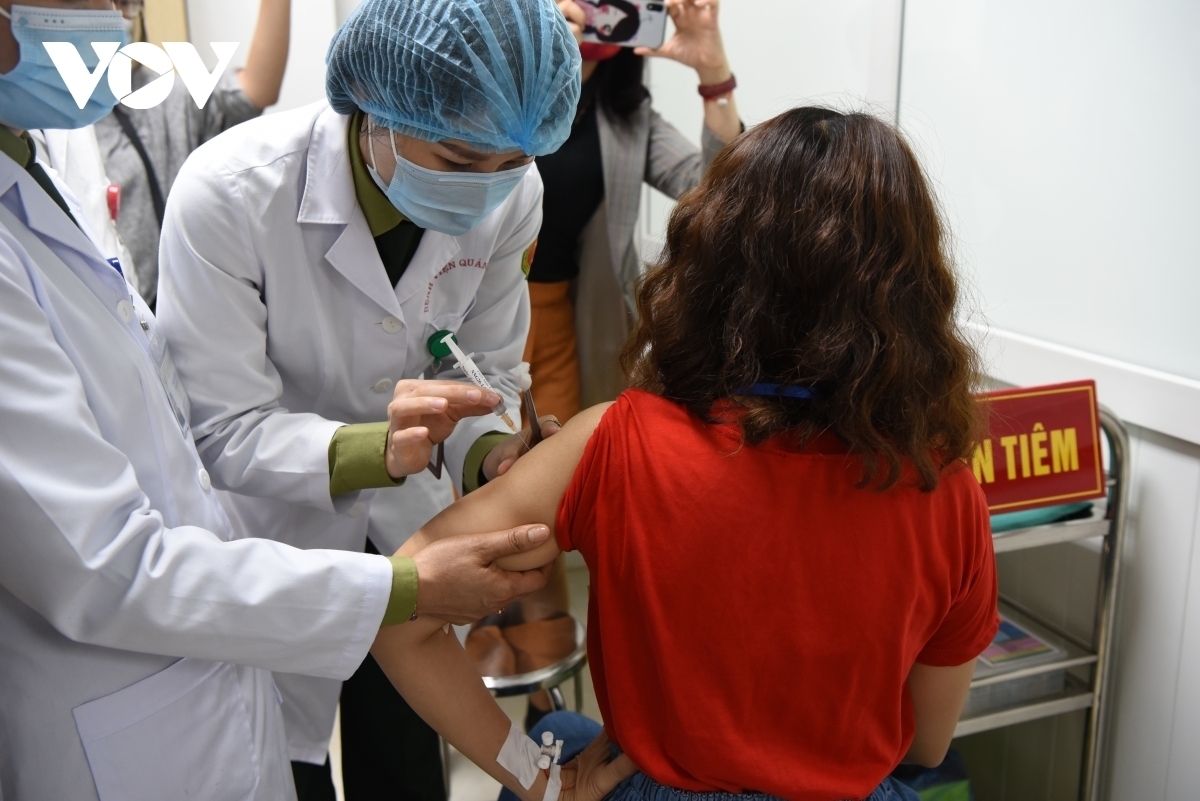 The vaccine has passed quality tests by leading professionals from the MoH and their counterparts from the Republic of Korea.
Top priority will be given to the safety of the vaccine, said Minister Long, adding doctors have been equipped with necessary knowledge to deal with possible emergency cases.
The vaccination will be monitored by representatives of foreign organisations in Vietnam. Foreign media workers will be also invited to give news coverage of the event, VOV reproted.
Vietnam's economy breaks into moderately free category for first time
Vietnam's economic freedom score is now 61.7, making its economy the 90th freest in the 2021 Index of Economic Freedom.
In the Index, released by the Heritage Foundation, the country's overall score has increased by 2.9 points, primarily because of an improvement in fiscal health.
Vietnam is ranked 17th among the 40 countries in the Asia–Pacific region, and its overall score is above the regional and world averages.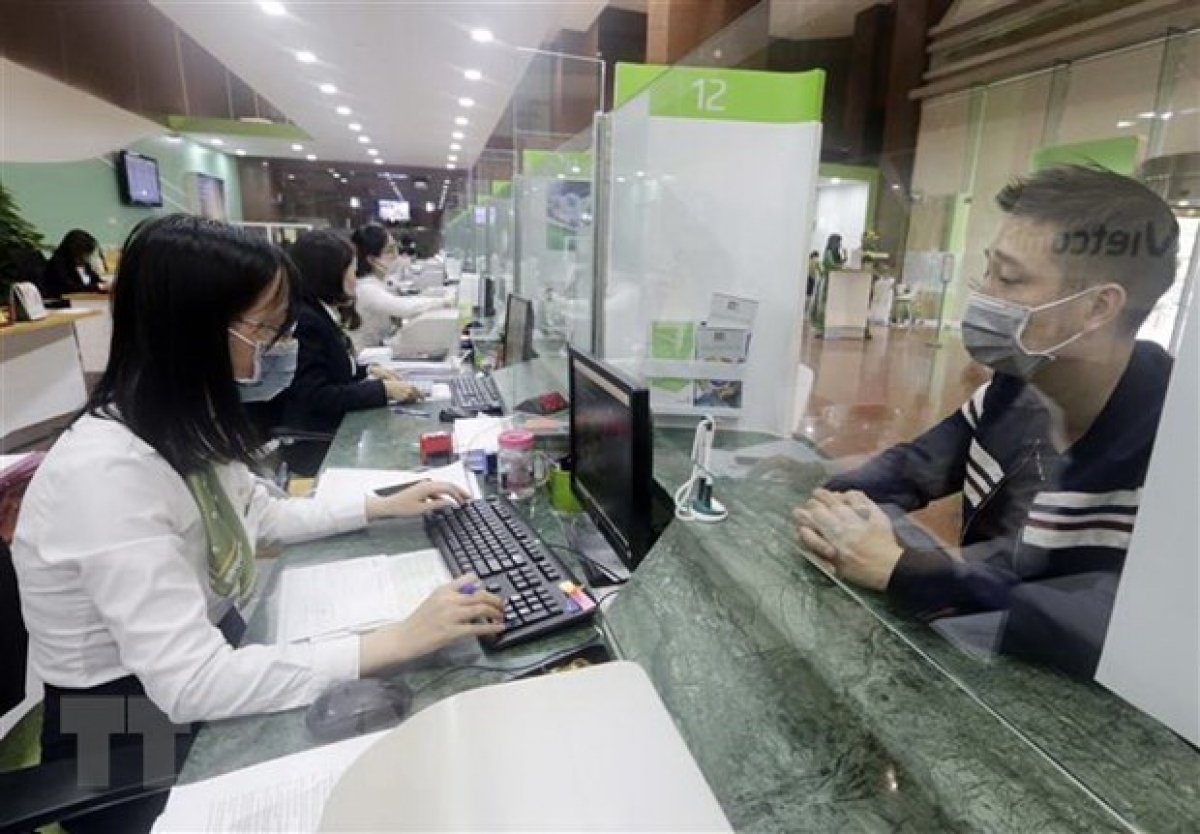 The country's economy broke into the moderately free category this year for the first time. Its ranking could increase further if the government took additional action to liberalise investment rules and the financial sector, according to the Foundation.
Three of the top 10 finishers — Singapore (1st), Ireland (5th), and China's Taiwan (6th) — recorded score increases this year.
Jasmine Le