Vietnam News Today (May 21): PM delivers speech at 26th int'l conference on future of Asia
Vietnam News Today (May 21) featured headlines includes PM's speech at the 26th int'l conference on future of Asia, early elections on Ca Mau's islands, the Vietnamese ambassador presents credentials to Surinamese FM and Covid-19 updates.
Vietnam News Today (May 21) notable headlines:
PM delivers speech at 26th int'l conference on future of Asia
Early elections to be organised on Ca Mau's islands
Vietnamese ambassador presents credentials to Surinamese FM
HCM City, Saint Petersburg strengthen bilateral relations
Viet Nam may set up US$1.1 billion COVID-19 vaccine fund
Viet Nam reports 45 new COVID-19 cases
Viet Nam reports 39th Coronavirus-related death
Bac Ninh imposes social distancing on Que Vo District
US businesses keen to increase Vietnam imports
COVID-19 causes alarming withdrawal rate from local market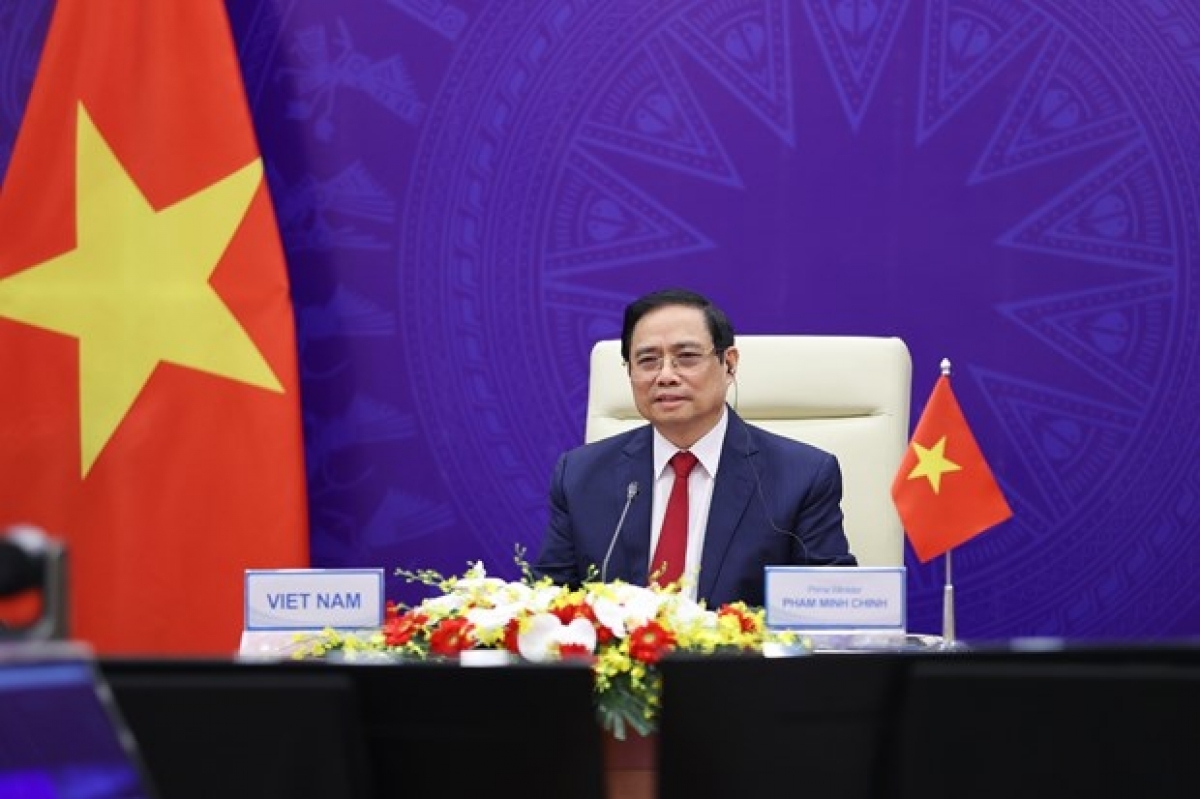 PM delivers speech at 26th int'l conference on future of Asia
Prime Minister Pham Minh Chinh delivered a speech at the 26th International Conference on the Future of Asia that was held virtually on May 20.
The event had the theme "Shaping the post-COVID era: Asia's role in the global recovery". It is one of the leading policy dialogue forums annually held by Japan's Nikkei news agency since 1995, with Asian and global leaders, entrepreneurs and scholars taking part.
In his speech, PM Chinh said it is time for all countries to set aside conflicts and differences, stand united to offer mutual support and win over the pandemic together.
He called on Asia to issue a new cooperation framework with necessary breakthroughs to help economies overcome the pandemic while laying a foundation for sustainable and inclusive development in the future.
The PM proposed five principles and six contents of cooperation to build Asia of peace, cooperation and stronger development during the post-COVID-19 era.
He urged parties concerned to uphold multilateral cooperation mechanisms, fully and effectively implement the Declaration on the Conduct of Parties (DOC) in the East Sea, work closely together to achieve an effective Code of Conduct (COC) in the East Sea, maintain peace, cooperation and development in the region and ensure freedom of navigation and aviation in the East Sea.
PM Chinh highlighted Vietnam's responsible contributions and readiness to work with nations to foster peace, stability, development and solidarity for common benefits and prosperity of each country and the region, and for well-being of all people around the world.
He thanked regional countries, including Japan, for assisting Vietnam over the past time, and shared Vietnam's efforts against the pandemic and for socio-economic development, including drastic and timely actions to achieve the dual goal of fighting the pandemic and restoring socio-economic development.
The PM also introduced main points in Vietnam's stance on development, as reported by VOV.
Early elections to be organised on Ca Mau's islands
Voters on Hon Khoai islands and Hon Chuoi islands off the coast of the southernmost province of Ca Mau will cast votes to elect deputies to the 15th National Assembly (NA) and People's Councils at all levels on May 21, two days ahead of the scheduled date.
To ensure early voting is a success, the province's Election Committee has sent documents to organisations in charge of election work on holding elections in accordance with the Law on the Election of Deputies to the National Assembly and People's Councils.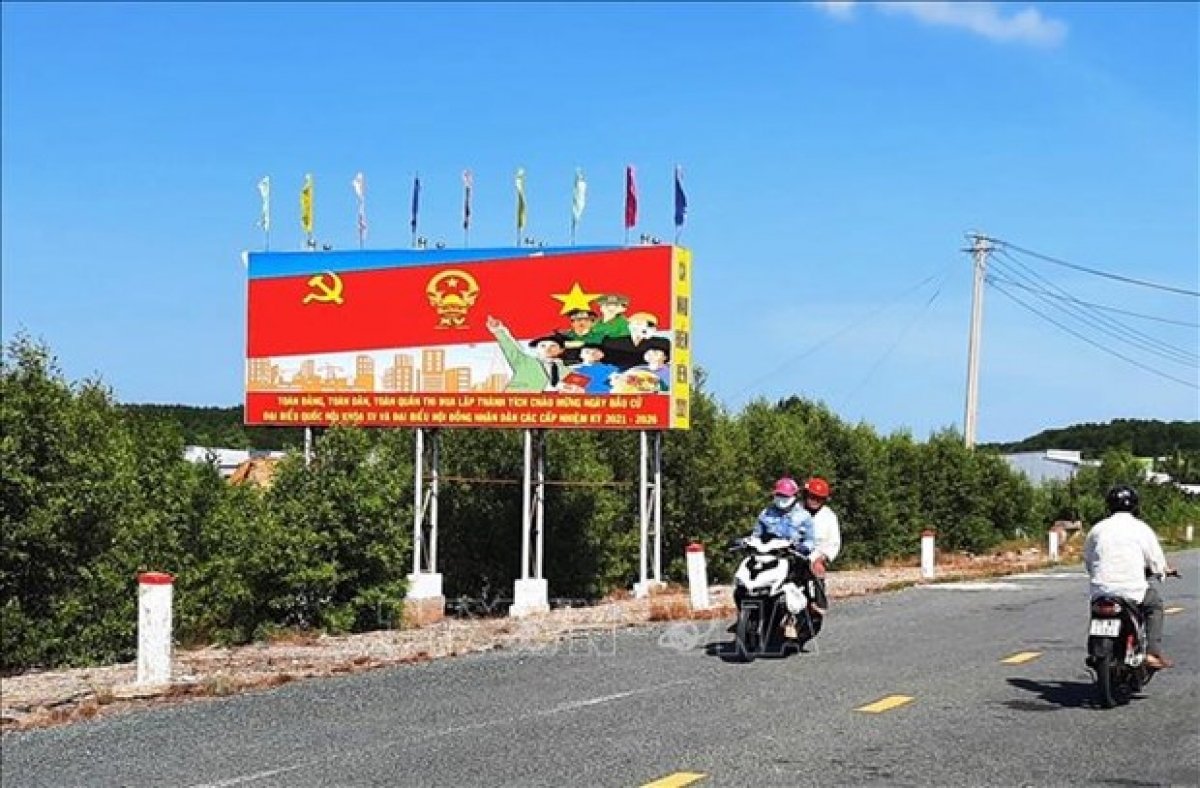 Ca Mau has 852,514 eligible voters and 1,259 polling stations in 14 constituencies.
Amid the complex developments of the COVID-19 pandemic, prevention measures will be put in place to ensure safety.
Voters nationwide will go to the polls to select 500 deputies to the 15th NA from 866 candidates on May 23.
Vietnamese ambassador presents credentials to Surinamese FM
Vietnamese Ambassador to Brazil, Bolivia, Peru, Guyana and Suriname Pham Thi Kim Hoa has presented a copy of her credentials to Surinamese Minister of Foreign Affairs, International Business and International Cooperation Albert R. Ramdin during a recent virtual ceremony.
At the event, the ambassador conveyed greetings of Vietnamese Party General Secretary Nguyen Phu Trong and President Nguyen Xuan Phuc to the Surinamese President and people.
She vowed to spare no efforts to strengthen the Vietnam-Suriname solidarity, friendship and prosperity.
Previously, the Vietnamese diplomat paid a courtesy visit to Vice President of Brazil Hamilton Mourao.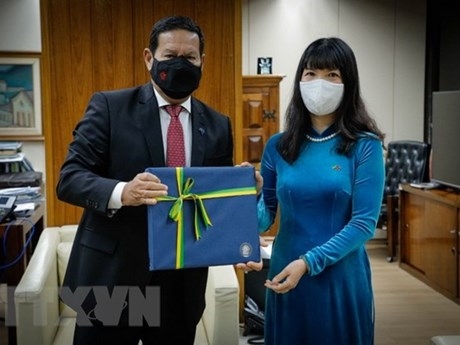 Vietnamese ambassador presents credentials to Surinamese FM (Photo: VNA)
The Vice President said that Vietnam is one of the fastest growing countries in Southeast Asia, with an important strategic position and located in a crucial maritime route.
Brazil considers Vietnam its important partner and it will continue working closely with the Southeast Asian country to further strengthen the bilateral relations, Mourao said, affirming that there is great potential for the two sides to expand their all-around cooperation in the framework of their comprehensive partnership.
The ambassador suggested the two countries strengthen exchange of delegations at all levels after the COVID-19 pandemic is under control.
She proposed the two sides maintain cooperation mechanisms such as the political consultation between the two foreign ministries and the Vietnam - Brazil Joint Committee in Vietnam – the important channels for promoting the bilateral relations, according to VOV.
HCM City, Saint Petersburg strengthen bilateral relations
Leaders of Ho Chi Minh City and Russia's Saint Petersburg city held a teleconference on May 19 to discuss cooperation orientations, on the occasion of the 20th anniversary of the Vietnam - Russia strategic partnership.
Secretary of the HCM City Party Committee Nguyen Van Nen emphasised the two peoples' special sentiment, whose foundation was laid when President Ho Chi Minh, then known as Nguyen Ai Quoc, set foot in the Soviet Union for the first time, in 1923, to seek ways for national salvation.
Nen affirmed that the Vietnamese people always keep in mind the Soviet Union people's wholehearted support and assistance for Vietnam during the struggle for national independence and reunification, as well as post-war reconstruction and the development of many economic sectors like hydropower, oil and gas, and other industries.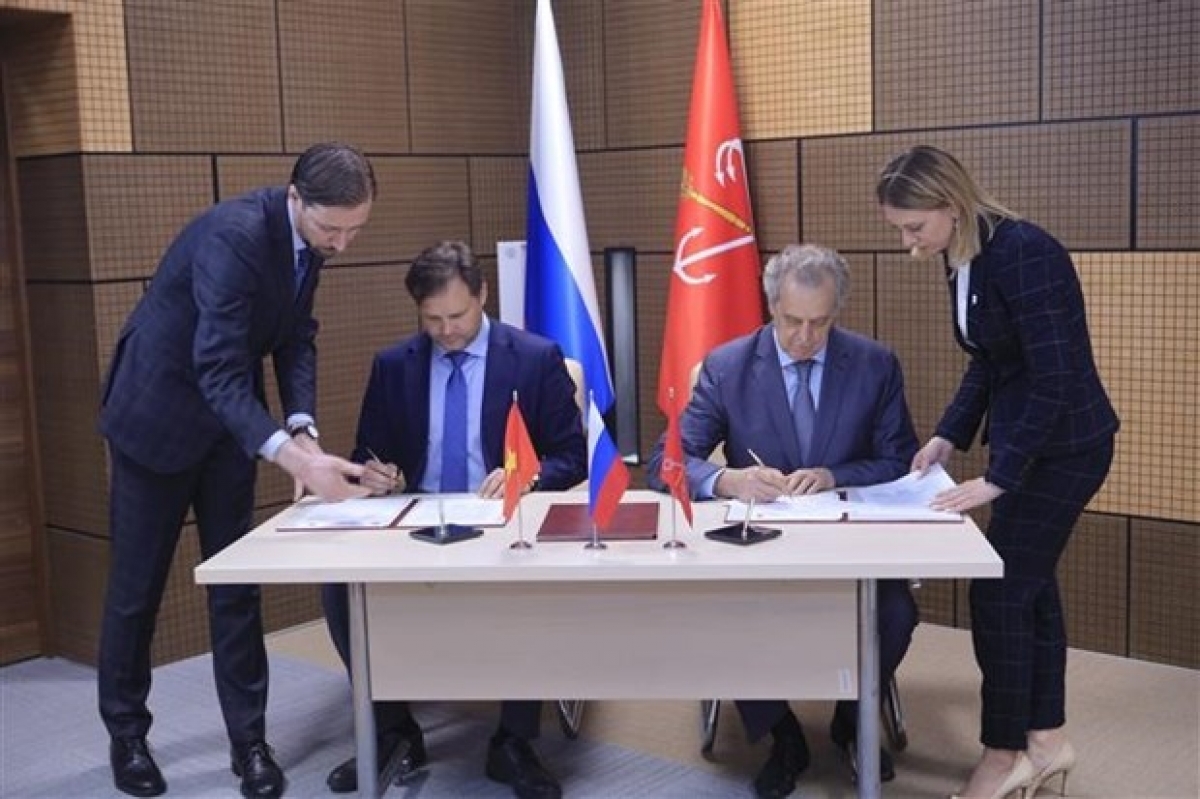 Speaking at the event, Governor of Saint Petersburg Alexander Beglov expressed his delight at the flourishing Russia - Vietnam cooperation, based on mutual trust and respect, which has been substantially contributed by the twin cities.
The cities have become closer over the years thanks to new cooperation areas present and economic links increasingly expanded, he explained.
Beglov said difficulties caused by the COVID-19 pandemic are unable to hamper the cities' enhancement of their ties, assuring that the HCM City centre for economy, tourism, and culture will be established in Saint Petersburg as soon as pandemic-triggered restriction measures are lifted.
During the teleconference, the two sides discussed a number of important cooperation issues in economy, culture, tourism, and people-to-people exchange, VOV reported.
Viet Nam may set up US$1.1 billion COVID-19 vaccine fund
The Ministry of Finance has submitted a proposal to the Government for approval of a VND25.2 trillion (US$1.1 billion) COVID-19 vaccine fund. The total funding includes VND16 trillion from the State budget while the rest will be mobilized from local budget, business community, and organizations.
The fund will be used to purchase 150 COVID-19 vaccine doses for around 75 million Vietnamese.
The Government is pursuing "5K+vaccine" strategy, which means combining strict implementation of the 5K (in Vietnamese) campaign: Khau trang (facemask) - (Khu khuan) disinfection - (Khoang cach) distance - (Khong tu tap) no gathering – (Khai bao y te) health declaration as well as the ongoing national vaccination program.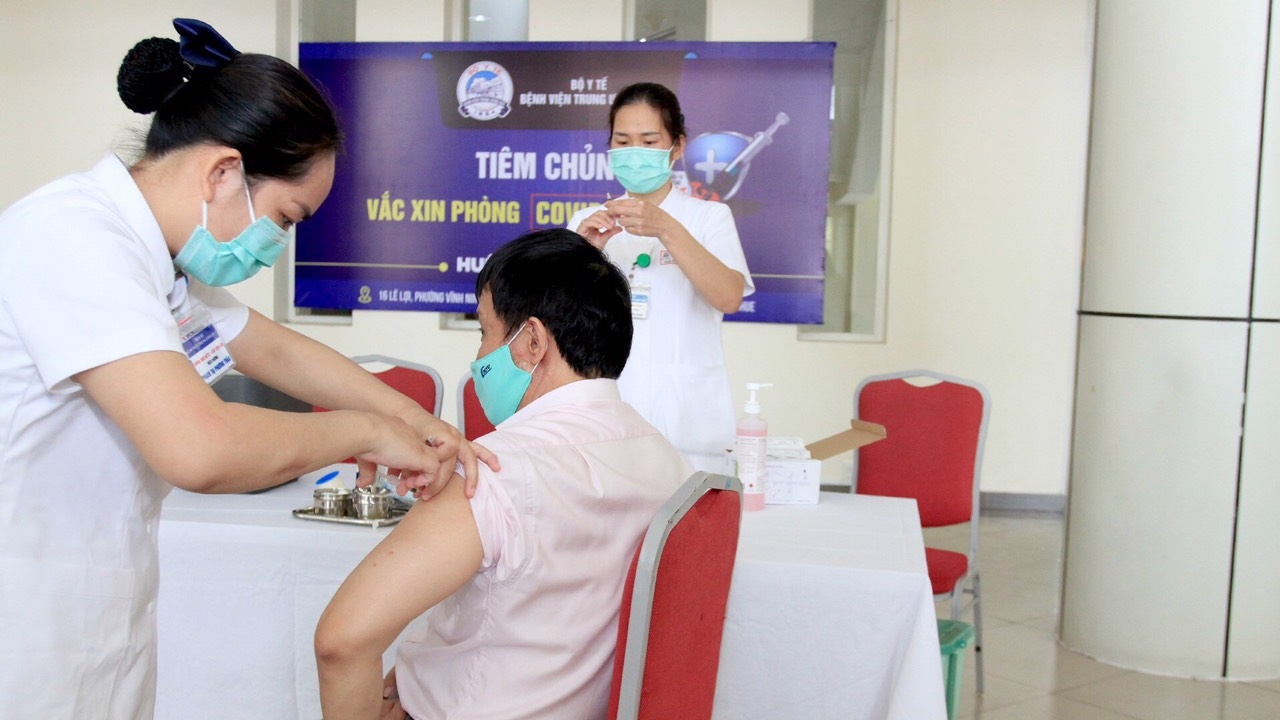 (Photo: VGP)
Viet Nam has received a total of 2,611,000 AstraZeneca vaccine doses, including 2,493,600 ones shipped by the COVAX Facility.
More than 1,011,390 front liners, including health workers have been vaccinated between March 8 and May 18, according to the Ministry of Health.
As of 6:00 am on May 20, the Southeast Asian country confirmed 4,720 COVID-19 cases, including 1,677 local infections reported in 29 cities and provinces since April 27 when the fourth wave of local transmissions broke out, VGP said.