Vietnam News Today (May 26): Vietnam Ready for Joint Work to Maintain Global Peace, Stability
Vietnam News Today (May 26): Vietnam ready for joint work to maintain global peace, stability; Ninh Binh among world's top 10 best hidden family vacation spots; Countries hail Vietnamese role in implementing SDGs; Da Nang ready for international firework festival.
Vietnam News Today (May 26) notable headlines
Vietnam ready for joint work to maintain global peace, stability
Ninh Binh among world's top 10 best hidden family vacation spots
Countries hail Vietnamese role in implementing SDGs
Da Nang ready for international firework festival
Vietnam remains leading destination for foreign investment inflows
Hanoi to host Taiwan Excellence concert this weekend
Vietnamese rice enjoys advantages due to rise in export orders and price
Vietnamese film leaves positive impression at Cannes Film Festival
Local photographer wins prize at international photography awards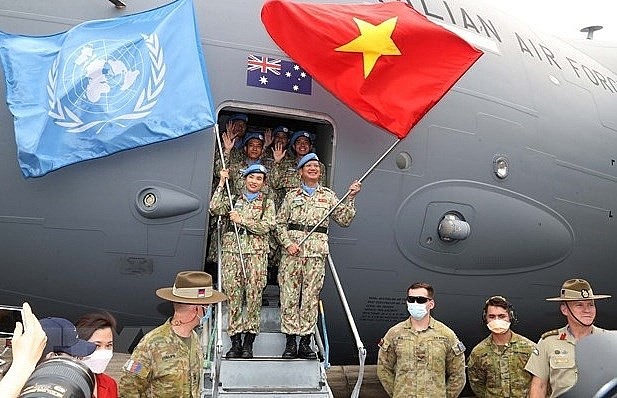 Vietnamese military officers depart for UN peacekeeping mission (Photo: VNA)
Vietnam ready for joint work to maintain global peace, stability: Minister
The Vietnamese Ministry of Public Security is ready to share experience with law enforcement agencies and international organisations to achieve sustainable socio-economic development, contributing to maintaining stability and peace globally, regionally, and within each nation, said Minister Gen. To Lam.
Addressing the plenary session of the 11th International Meeting of High-Ranking Officials Responsible for Security Matters that opened in Moscow suburban area on May 24, Lam said the world is witnessing the emergence of numerous new issues that pose threats to the security, sovereignty, and sustainable socio-economic development of each nation. Particularly, territorial disputes and maritime tensions are becoming increasingly complex, potentially turning into military conflicts that directly threaten the maintenance and development of an environment of peace, stability, security, maritime and aviation safety and freedom.
Additionally, high-tech cybercrime activities targeting the theft of information, intellectual property and State secrets are on the rise. Activities of terrorist organisations in certain regions are showing signs of escalation, while non-traditional security challenges such as epidemics, natural disasters, climate change, water security, nuclear safety, crises, depletion of natural resources, energy, and disruptions in supply chains are increasing in both severity and complexity, he said.
The minister added that his ministry highly values the significance of the meeting and wishes to continue learning from experience of international friends, cited VNA.
Earlier on May 23, Lam attended and delivered a speech at the third ASEAN-Russia Consultations of the High Representatives for Security Issues.
He spoke highly of the organisation of the meeting following the success of the 42nd ASEAN Summit held in Indonesia from May 10-11, demonstrating the determination to effectively realise joint statements and agreements reached by regional leaders, aiming for ASEAN becoming an epicenter of growth, especially amid complex and uncertain developments in the region and the world.
He emphasised that Vietnam highly values Russia's role and positive contributions to timely and effective coordination to address both traditional and non-traditional security challenges that are emerging.
Vietnam consistently supports the strengthening of ASEAN-Russia strategic partnership, he said, wishing that Russia would continue maintaining its role and position as a major power that makes active and responsible contributions to peace, security and development in the region. Focus should be placed on priorities such as cooperation in pandemic response, further tapping into untapped economic cooperation potential, and actively resuming tourism and people-to-people exchanges.
Vietnam is committed to working closely with Russia and other ASEAN countries to contribute responsibly to peace, security and stability in the region and the world, with people as the centre, the goal and motivation, Lam said.
Ninh Binh among world's top 10 best hidden family vacation spots
The northern province of Ninh Binh has been named among the world's top 10 best hidden family vacation spots to visit in 2023, as compiled by Canadian magazine The Travel.
According to the rankings Ninh Binh is placed at fourth in the list.
The Travel shared that the scenic nature found in Ninh Binh is one of the most attractive things about the locality, whilst it also boasts a fascinating history and an amazing culture.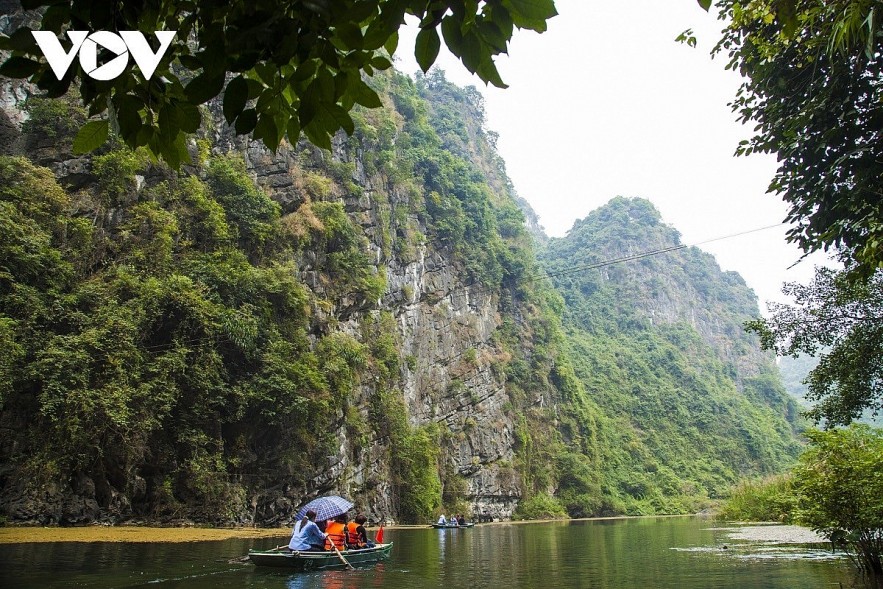 The northern province of Ninh Binh is named among world's top 10 best hidden family vacation spots.
"Both kids and adults will enjoy marveling at the stunning caves, hiking through the lush forests, going rock climbing, and enjoying a boat ride along the Tam Coc River," says the magazine.
The northern province of Ninh Binh was the location of 2016 Hollywood movie "Kong: Skull Island" and is blessed by nature with plenty of fascinating natural landscapes, including Cuc Phuong National Park, Mua Cave, and Chau Son Cathedral.
Other destinations named in the list include Antigua and the British Virgin Islands of The Caribbean, Haida Gwaii and Banff of Canada, Taveuni of Fiji, Cappadocia of Turkey, the Etruscan Coast in Tuscany of Italy, Krakow of Poland, along with Zhangjiajie and Zhangjiajie of China.
Countries hail Vietnamese role in implementing SDGs
Pauline Tamesis, resident coordinator of the UN in Vietnam, joined with numerous representatives of countries to applaud the Vietnamese performance in realising its sustainable development goals (SDGs), as well as the Government's leadership in this field.
The nation can be viewed as a success story in co-ordination between a country and the UN, with Tamesis sharing this view at a dialogue between countries and UN resident co-ordinators and the UN Country Team (UNCT) in New York on May 24.
The dialogue took place within the framework of a meeting being held by the UN Economic and Social Council (ECOSOC).
Serving as a keynote speaker at the session, Ambassador Dang Hoang Giang, permanent representative of Vietnam to the UN, applauded Vietnamese achievements in boosting socio-economic development, as well as implementing goals sustainable development over recent times. He acknowledged the valuable contributions made by UN Resident Coordinators and UN agencies in supporting policy recommendations, mobilising resources, as well as promoting dialogue with stakeholders in the process of carrying out schemes and policies on sustainable development.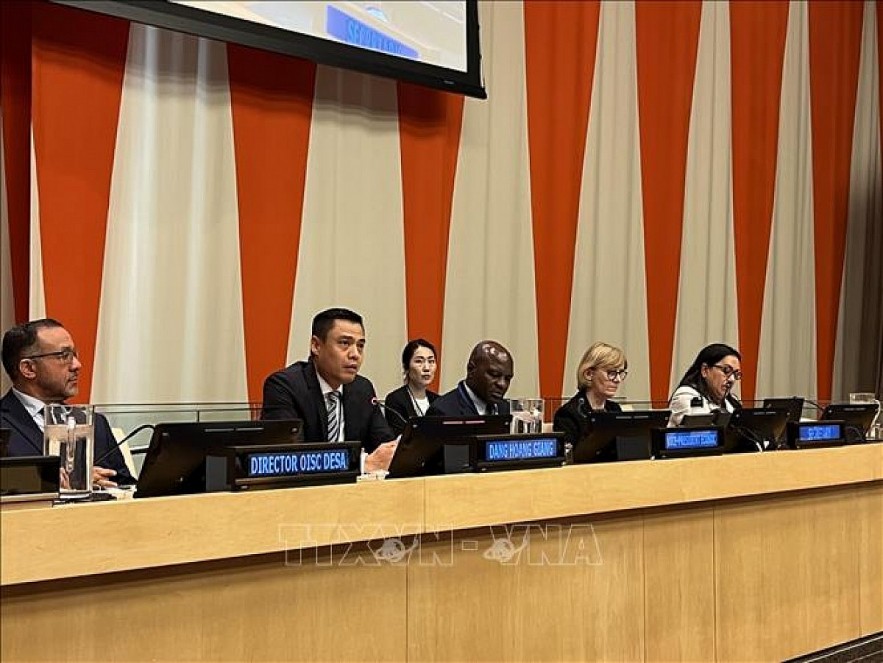 Ambassador Dang Hoang Giang, Permanent Representative of Vietnam to the UN, speaks at the event. (Photo: VNA)
Ambassador Giang stressed that governments must take responsibility in the implementation of the SDGs, with people being put at the centre of all policies, programmes, and targets, cited VOV.
The Vietnamese diplomat went on to propose that UN agencies, especially resident co-ordinators, enhance collaboration activities in a bid to help countries raise their competitiveness and establish new partnerships which serve to facilitate the SDGs implementation.
He also suggested sufficient, sustainable, and stable financing for UN agencies and resident co-ordinators in order to help fulfil their functions.
Da Nang ready for international firework festival
The central city of Da Nang is finalising preparations for the Da Nang International Fireworks Festival (DIFF 2023) slated for June 2.
Currently, the stage for the festival has basically been completed, said Tran Xuan Hung, leader of the DIFF 2023 stage construction team. He said that the construction has taken place for over 2 months, a shorter time compared to previous festivals.
This year, the stage is decorated with a modern led laser lighting system, bringing the best views of the entire fireworks area, he said.
This year, the DIFF stage covers1,050 sq.m on the Han River bank on Tran Hung Dao street of Son Tra district, along with a 5,000-seat grandstand.
Themed "The World Without Distance", the festival is scheduled to take place from June 2 to July 8, reported VNA.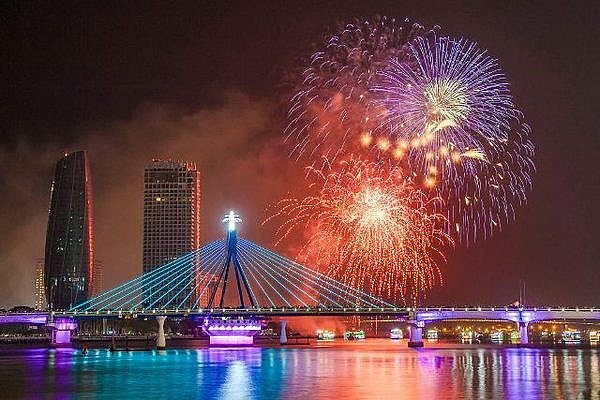 Da Nang was recognised as Asia's Leading Festival & Event Destination in 2016 and 2022 by the World Travel Awards (Photo: VNA)
This year's event will feature eight teams from the UK, Italy, Poland, France, Australia, Canada, Finland, and Vietnam competing over five nights across two months.
Each team will put on a 20-minute performance based on five themes: No Distance Love, Peace for the World, Equality for Human Being, No Limits Innovation, and Sustainable Tourism Development. The two best teams will compete to take the top prize on the final night - July 8.
The latest festival in 2019, seen as the most successful performance with more than 1 million visitors, was completed with victory for Finland's Joho Pyro Fireworks.
Da Nang is the only place in Vietnam to have hosted a fireworks festival, making it a magnet for the best fireworks producers from around the world each year since 2008. It has been building a "Fireworks Festival City" reputation to promote it as a top destination in central Vietnam and Asia.
The DIFF has helped the city win recognition as Asia's Leading Festival & Event Destination in 2016 and 2022 by the World Travel Awards.
Vietnam remains leading destination for foreign investment inflows
Vietnam has yet to lose its advantage as an attractive destination for foreign investment flows, although in the short term investors are carefully considering their decisions, according to Nguyen Xuan Thanh, a lecturer of the Fulbright School of Public Policy and Management.
Along with the common trend of decreases in investment over the globe, unnecessary procedures, tax incentives, and low licensing are making investors hesitate. However, in the long term, the Vietnamese market remains a country with various advantages in terms of investment attraction, Thanh stressed.
Sharing this view, Michael Kokalari, chief economist at the investment fund VinaCapital, stated that the nation will continue to be a prime destination for FDI, particularly from multinationals looking to produce exports and seeking an alternative or additional manufacturing base to China, for the foreseeable future.
According to him, the new global corporate minimum tax (GMT) is unlikely to impede FDI inflows to the country, given the fact that tax incentives are not the primary attraction for setting up a factory locally.
In 2021, over 100 countries, including Vietnam, agreed to the Organization for Economic Cooperation and Development (OECD)'s proposal for the GMT that will impose a 15% minimum corporate tax rate on income for companies with consolidated incomes above circa US$850 million starting from this year.
The implementation of this agreement was subsequently delayed until 2024.
Some observers have also noted that planned FDI into Malaysia and Indonesia surged over the last two years, while Vietnam's registered FDI was essentially flat.
However, investments into Malaysia and Indonesia were largely put into the production of goods that Vietnam does not make, including electric vehicle batteries, VOV reported.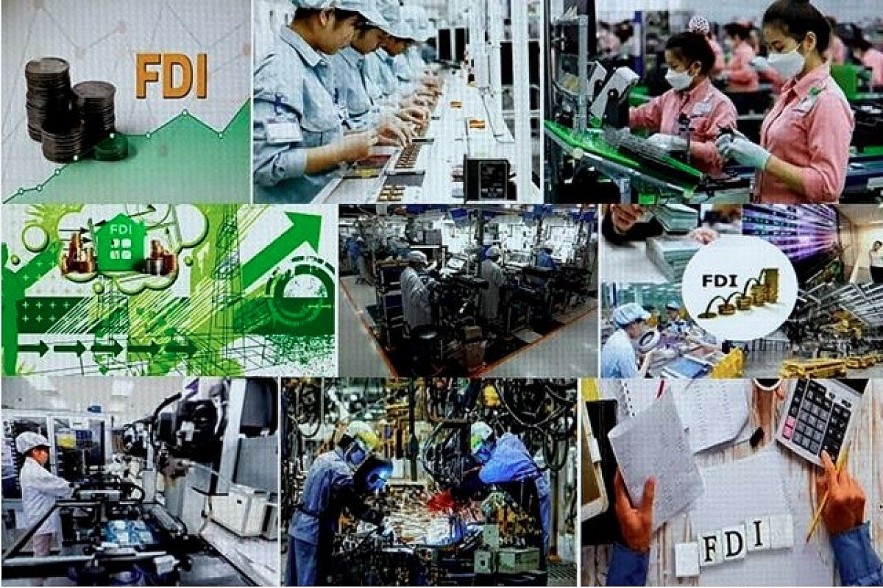 Photo: VOV
Kokalari said that Vietnam had attracted far more than its "fair" share of FDI since trade tensions between the United States and China emerged in 2018.
The economist also mentioned Tim Cook's visit to India in April, which spawned a plethora of articles outlining the intentions of Apple and others to build new factories there. However, it is important to note that most products of those factories will be sold in the Indian market. In short, new investments to India are not being motivated by the "China 1" investment strategy that has driven FDI inflow into the Vietnamese market over the last decade, particularly at an accelerated pace since the start of the US-China trade tension.
"We do not see India threatening Vietnam's FDI inflow and continue to believe FDI is likely to remain one of Vietnam's key growth drivers for years to come. The current wave of new FDI announcements in India should not be viewed as taking investment away from Vietnam," Kokalari said.
Last month saw Apple supplier Quanta Computer sign an agreement with the People's Committee of the northern province of Nam Dinh regarding developing a large-scale computer factory at My Thuan Industrial Park.
In February, Nam Dinh's neighbouring province of Thai Binh also granted an investment license to a US$260 million factory of Compal, another partner of Apple.
Meanwhile, the US multinational technology company's leading partner, Foxconn, is also set to build a project in the central province of Nghe An, following successes of its projects in northern Bac Giang and Bac Ninh provinces.