Vietnam News Today (May 28): Vietnam Remains Attractive to Int'l Investors
Vietnam News Today (May 28): Vietnam reports 1,239 new Covid-19 cases, no death on May 27; Vietnam remains attractive to int'l investors; Vietnam shares experience in ensuring education services amid Covid-19; Vietnamese enterprise in Cambodia supports needy students.
Vietnam News Today (May 28) notable headlines
Vietnam reports 1,239 new Covid-19 cases, no death on May 27
Vietnam remains attractive to int'l investors: HSBC
Vietnam shares experience in ensuring education services amid Covid-19
Vietnamese enterprise in Cambodia supports needy students
Hanoi initiates 'flying tourism' product post Covid-19
Vietnam seeks Australian investment opportunities in Sydney
Vietnam drop three spots in global futsal rankings
Short animated Vietnamese film competes at Cannes Film Festival
S&P raises Vietnam's long-term credit rating to BB+ with stable outlook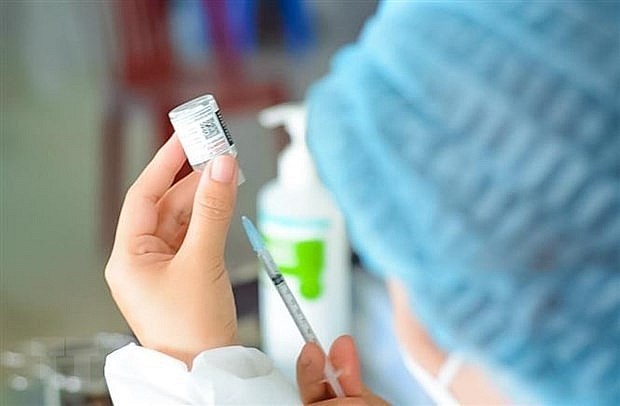 Illustrative image. Photo: VNA
Vietnam reports 1,239 new Covid-19 cases, no death on May 27
Vietnam registered 1,239 new Covid-19 infections, and no deaths on May 27.
The Ministry of Health also announced that 9,365 Covid-19 patients were given the all-clear, bringing the number of recoveries to 9,431,450.
Hanoi still had the most daily infections with 297, followed Vinh Phuc with 86, and Phu Tho with 63
The national tally is now 10,715,247, cited VNA.
There are 164 patients in a serious condition, with two requiring mechanical ventilation and six on life support.
A total of 220,441,206 doses of Covid-19 vaccines have been administered so far, with 198.96 million doses in the adult population, 17.45 million for those aged 12-17 years, and 4.02 million for children aged 5-11.
Vietnam remains attractive to int'l investors: HSBC
Up to 21% of Indian firms operating or intending to operate in Southeast Asia plan to expand their business in Vietnam in the next two years, and the ratio is 26% among Chinese enterprises, according to a HSBC survey covering more than 1,500 companies from six of the world's largest economies.
Regarding advantages of Vietnam, three out of 10 surveyed companies pointed to skilled workforce, while 27% cited competitive wage prices and proven economic resilience in response to the pandemic.
Currently, 39% of Indian companies stated they were attracted by Vietnam's infrastructure, while 39% of US firms said that they are keen on opportunities to develop and test new products/solutions in the market.
Particularly, 49% of surveyed firms, mostly from China, India and the US, said that they hope to make use of the EU-Vietnam Free Trade Agreement (EVFTA) to strengthen and support their trade activities in the region.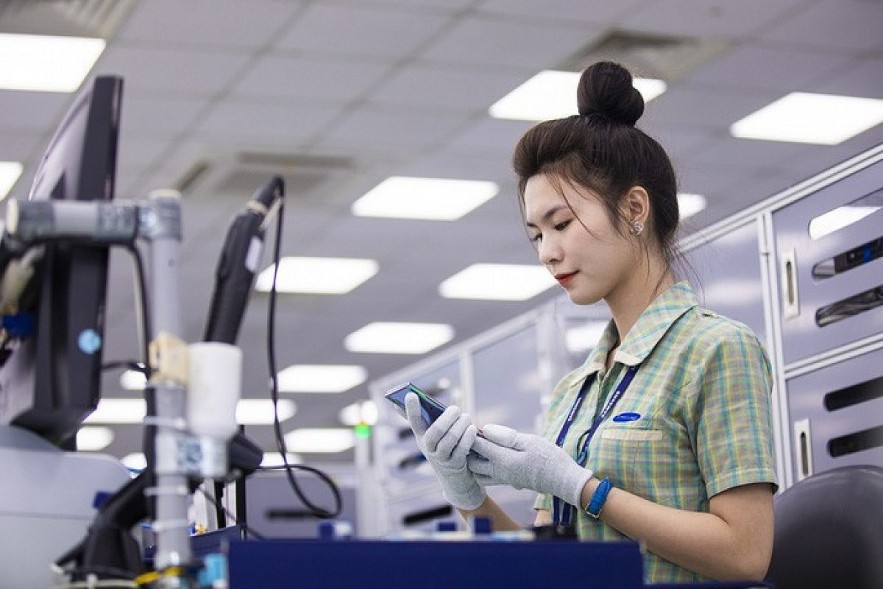 Photo: cand.com.vn
At the same time, 33% said that they have to face challenges in supply sources due to impacts of Covid-19 in Vietnam.
Cultural issues were also a major concern for 31% of enterprises, reported VOV.
Sustainable development in Vietnam also draws attention from international investors. Among the international companies participating in the survey, 45% of those with Vietnamese operations stated that the most important sustainability actions they could take were improving energy efficiency; a further 42% underlined the importance of supporting local communities.
Some 31% of respondent companies operating in Vietnam worried that new regulations and rules on carbon reduction could impact them. Meanwhile, 36% flagged the difficulty of hiring employees who possessed the correct sustainability credentials and knowledge.
Tims Evans, HSBC General Director in Vietnam said that Vietnam is an example of successful Covid-19 control. The country is rising as a global production hub thanks to the incentives given by the Government, especially in the signing of free trade agreements.
Through the discussions of HSBC Vietnam with multinational corporate clients, HSBC found that the trend of shifting investment to Vietnam is not temporary, but strategic and long-term, he said.
In addition, HSBC Vietnam also believes that sustainable development and the transition to emission balance will create great opportunities after Vietnam announced ambitious commitments at COP26, he added.
Vietnam shares experience in ensuring education services amid Covid-19
Vietnam shared experience in ensuring education services for children during and after the Covid-19 pandemic, as well as national climate education policies at the 2022 Education World Forum (EWF) that took place in London from May 23-26.
At a discussion on the renovation of education at low cost in Asia, Deputy Ambassador of Vietnam to the UK To Minh Thu highlighted measures that Vietnam has applied to make sure all children access education services, especially during months of social distancing that forced children at all education levels to stay at home since the fourth wave of Covid-19 hit Vietnam in April 2021.
She said that the Vietnamese Government rolled out various measures with the priority of vaccination for youngsters to enable schools to reopen from March 2022.
So far, more than 98 percent of the students aging from 12-17 years old in Vietnam have received at least one Covid-19 vaccine shot and more than 96 percent have got two, she said.
Thu underlined that amid the pandemic, Vietnam considered education digitalization as a very important task, with the application of information and communication technology (ICT), the digitalization of curriculum, and the improvement of ICT capacity for teachers and students.
Vietnam has set a target of all education facilities applying school governing system basing on digital data and technologies in 2025, digital education becoming a key pillar in the tertiary education system in 2030, and 100 percent of the tertiary education facilities providing online training programs, she said.
Thu stressed that Vietnam commits and ensure sponsorship to education sector, providing finance and loans to education facilities and students, and setting aside at least 20 percent of its State budget spendings to education sector.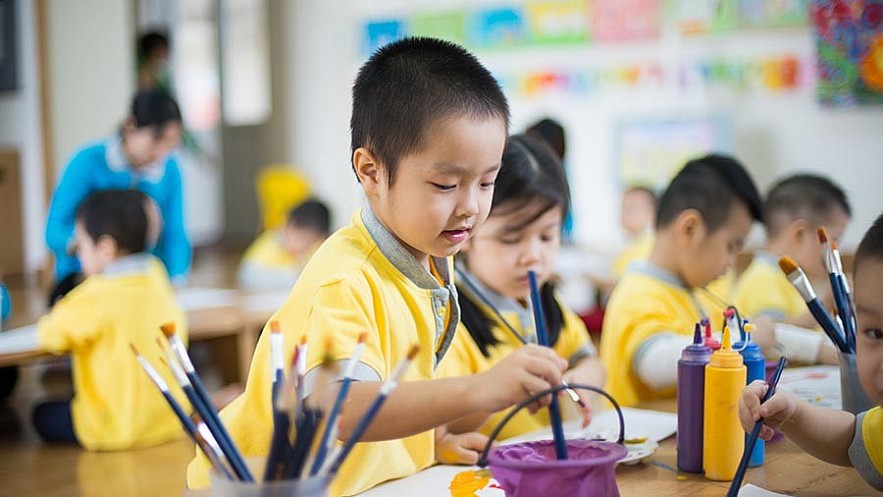 Photo: Vietnam Briefing
The country has worked to upgrade the infrastructure for online education through the "Internet and computers for students" program, which has provided more than 1 million computers to students. Under the program, telecommunication service suppliers will give 3G SIM cards and data to students to ensure their computers are Internet-connected serving online learning, according to VNA.
Thu affirmed that Vietnam has enjoyed great progress in giving schools autonomy and self-responsibility, and improving the quality and evaluation standards of educational institutions. In the post-pandemic period, Vietnam is determined to restore teaching and learning activities and promote educational achievements with strategic plans and commitments to supporting disadvantaged children, ensuring high quality and equity in education, she added.
At the discussion on climate education policies, First Secretary for Education at the Vietnamese Embassy in the UK Tran Huong Ly said that education on environment at Vietnamese schools play an important role in enhancing public awareness of climate change and promoting the coordination in climate change response efforts of local communities and international organizations.
Ly affirmed that environment education is one of the sustainable development goals of Vietnam, pointing out that in Vietnam, environment policies are developed in Vietnam from the national level to schools, including the development of knowledge and skills frameworks to respond to climate change and disasters in schools at all school level.
Environment education in Vietnam has been integrated into general education program in subjects such as physics, geography and biology with appropriate knowledge, skills and response to natural disasters, and the protection of natural resources and animals as well as efficient use of energy, she said, adding that environmental education documents and manuals for educational management officials and teachers have also been built.
Ly said that environment education in Vietnam is also carried out through campaigns and extracurricular activities, adding that higher education facilities have also involved in the training of environmental engineers and lecturers and the implementation of research projects.
She underlined that Vietnam will continue to promote international cooperation in education, especially among domestic educational facilities and their foreign peers in education research and digitalization to enhance the quality of teaching and learning activities as well as the educational environment in Vietnam.
Themed "Education: building forward together; stronger, bolder, better" drew education chiefs from more 100 countries in the world and representatives from international and non-governmental organizations. This year, it focused on how to optimize technologies, artificial intelligence and experience to strengthen education systems and economies around the world. The forum also focused on how countries can develop education systems with limited resources.
Vietnamese enterprise in Cambodia supports needy students
Representatives of the Vietnamese Embassy in Cambodia signed an agreement with Viettel Cambodia Pte. Ltd. Company (Metfone) on May 26, aiming to support needy students studying at Vietnamese universities in the 2022-2027 period.
In 2022, through the Fund for Human Resources Development of the Vietnamese Community in Cambodia coordinated by the Vietnamese Embassy, ​​Metfone will provide 10 scholarships worth about 2,000 USD each for Vietnamese students in difficult circumstances to attend universities in Vietnam.
In the coming years, Metfone is expected to grant 20-30 more scholarships for Vietnamese students and will consider providing assistance for Vietnamese people in Cambodia, including creating jobs for students studying in Vietnam.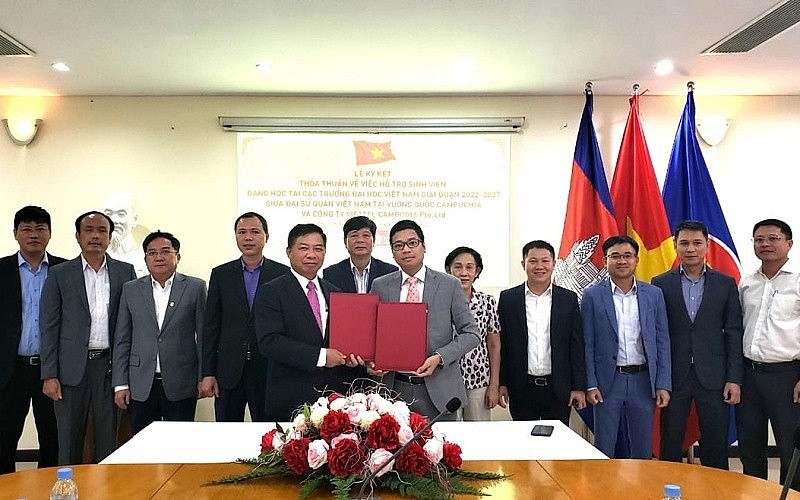 Ambassador Nguyen Huy Tang and General Director of Viettel Cambodia Pte.Ltd Phung Van Cuong signed the agreement. Photo: Nguyen Hiep
Speaking at the event, Vietnamese Ambassador to Cambodia Nguyen Huy Tang expressed his belief that Metfone's support will encourage students studying at universities in Vietnam to overcome difficulties so they can study and have stable jobs, thus contributing to the development of both Cambodia and Vietnam as well as the fine relationship between the two countries, NDO reported.
The Ambassador also suggested that Metfone and other Vietnamese businesses that are investing in Cambodia should continue to support disadvantaged students in Vietnam and establish policies to recruit VietnameseCambodian students after graduating from universities in Vietnam.
The Metfone brand is currently the largest telecommunications service provider in Cambodia with practical contributions to the economic and social development of Cambodia over the past ten years.
Hanoi initiates 'flying tourism' product post Covid-19
Local people and visitors to Hanoi will soon have the chance to take journeys in hot air balloons and helicopters to view the capital from above.
Le Hong Thai, deputy director of Hanoitourist travel agency, put forward the idea of developing a special "flying tourism" product at a recent working session between Hanoi's Department of Tourism and the administration of Long Bien district.
Thai said the new product is expected to attract visitors that are no longer interested in the products that have been introduced for a long time, cited VOV.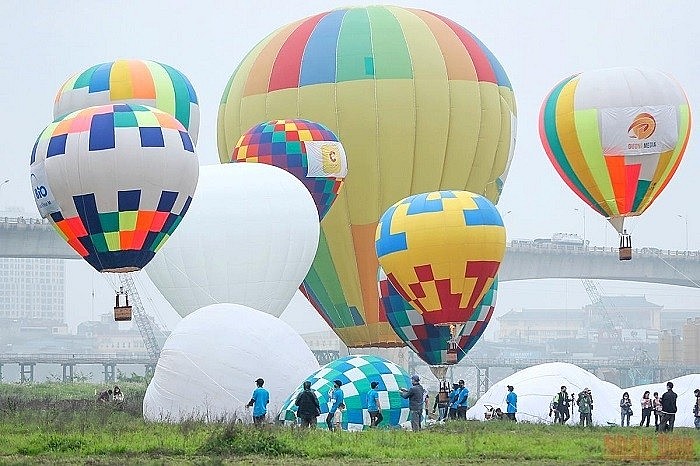 Photo: NDO
Hanoi in March 2022 launched a hot air balloon festival in Long Bien district as part of "Hanoi Tourism 2022", a program that aims to celebrate the reopening of tourism and welcome international tourists back to the capital.
The event highlighted the attraction of this type of tourism, as well as the great current demand among people, according to Hanoi's Department of Tourism.
Other similar products such as sightseeing helicopter tours are available throughout many provinces and cities, proving that the new tourism trend is part of the recovery process as Vietnam moves past the Covid-19 outbreak.
The Northern Region Air traffic services company, located in Long Bien district, could help the authorities to develop "flying tourism" and attract a greater number of visitors to the city, said Trinh Xuan Tung of Hanoi's Department of Tourism.