Vietnam News Today (November 2): Vietnam Strongly Committed to Climate Change Response
Vietnam News Today (November 2): Hanoi's vaccination drive eyes over 95 percent of children aged 12 - 17; Vietnam strongly committed to climate change response; Hanoi students to resume face-to-face learning next week in safe areas; Vietnam only need a draw to qualify for U23 Asian Cup.
Vietnam News Today (November 2) notable headlines
Hanoi's vaccination drive eyes over 95 percent of children aged 12 - 17
Vietnam strongly committed to climate change response
Hanoi students to resume face-to-face learning next week in safe areas
Vietnam only need a draw to qualify for U23 Asian Cup
Ha Long holds post-Covid-19 tourism promotion activities
Vietnam, UK sign cooperation documents worth billions of US dollars
Economy on recovery track as production up and running
VN contestant to claim top spot at Miss World 2021: Sash Factor
Industrial products see huge export opportunities in New Zealand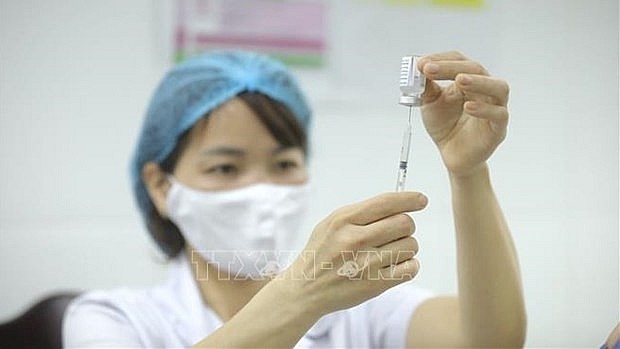 Hanoi plans to vaccinate more than 95 percent of children aged 12 - 17 against Covid-19. Photo: VNA
Hanoi's vaccination drive eyes over 95 percent of children aged 12 - 17
Hanoi aims to have over 95 percent of local children aged 12 - 17 fully vaccinated against Covid-19 by the end of the first quarter of 2022.
The campaign is set to be carried out from Q4 this year, according to a plan issued by the municipal People's Committee.
Those aged 16 - 17 will get the shots first while the younger later, cited VNA.
The inoculation progress will also depend on the vaccine supply and the local pandemic situation, the plan said, elaborating that when the supply is insufficient, vaccines will be prioritized for the areas with new infections, high population density, many crowded places and schools, and economic vibrancy. Those adjacent to provinces with a complex Covid-19 situation or home to concentrated quarantine sites will also receive vaccines first.
The vaccination will be conducted simultaneously across the city, the plan noted.
As of November 1 morning, more than 10.4 million doses of Covid-19 vaccines had been allocated to Hanoi, of which 9.82 million doses were already administered to 6.07 million people aged 18 and above.
Meanwhile, the municipal administration has decided that from November 8, schools will be reopened for students of the 5th, 6th, 9th, 10th, and 12th grades in communes, wards, and towns of the 18 outlying districts which are at Pandemic Level 1 or 2 and stay free of Covid-19 community infections in 14 days prior to November 8.
Students of other grades are to continue with online learning, but teaching and learning activities for kindergarten children remain suspended.
The People's Committee requested that schools comply with anti-pandemic requirements and teachers who have yet to be fully vaccinated only teach online.
Vietnam strongly committed to climate change response: PM Chinh
Vietnam is committed to supporting global initiatives to respond to climate change at the 2021 U.N. Climate Change Conference, PM Pham Minh Chinh has said.
Speaking to the Vietnamese community in the U.K., where he is visiting to attend the U.N. event in Scotland, he said climate change is a global issue and as a responsible member of the international community, Vietnam must have a strong commitment to fighting it though it still faces many difficulties itself.
He said he had met COP26 President Alok Sharma and discussed cutting emissions and told him that the transformation of energy sources in Vietnam must be appropriate for the country's situation and ensure social security for workers.
Vietnam had been involved in wars and faced energy shortages, and "how could we have developed our economy if we had not built coal-fired power plants since the hydropower capacity is limited?"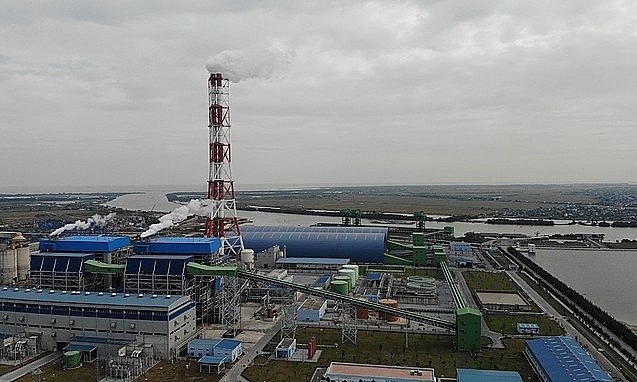 Thai Binh coal-fired power plant in the northern Thai Binh Province in 2019. Photo: VnExpress
The life cycle of a coal-fired power plant is 10-20 years and when converting to a new energy source, there must be a roadmap to settle contracts with investors and employees, he said.
There are more than 100,000 employees in the coal industry, reported VnExpress.
"But it is not because of such challenges that Vietnam will not make commitments to the international community or provide a roadmap toward 2050 to bring emissions to zero," Chinh said.
The PM had left for the U.K. on Sunday as the head of a delegation comprising officials from National Assembly committees and the ministries of defense, foreign affairs, environment, and finance.
At the annual event, he will attend the opening ceremony on Monday, deliver speeches and meet with foreign leaders, officials from international organizations and other important partners.
COP26 will be attended by around 30,000 delegates from all over the world, including over 100 national leaders.
Hanoi students to resume face-to-face learning next week in safe areas
After months of school closures, students living in 18 Covid-19 free districts and towns will be allowed to return to school, starting November 8.
Priority will be given to students of grades 5, 6, 9, 10 and 12, said Tran The Cuong, director of the Hanoi municipal Department of Education and Training in an urgent dispatch dated November 1, according to VOV.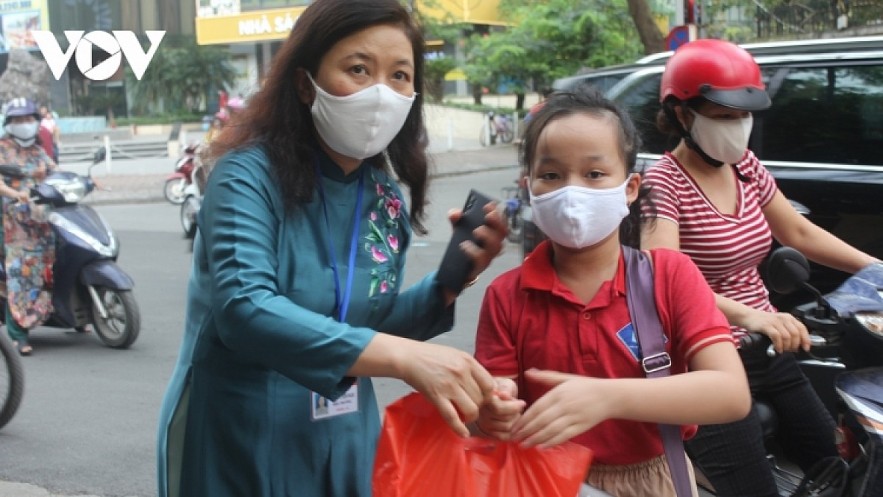 Photo: VOV
Students of other grades will continue distance learning while pre-school children will continue staying at home, said Cuong.
According to the document, schools are required to maintain safe distance and other Covid-19 prevention and control measures. Teachers are not allowed to come to school unless they are fully vaccinated against Covid-19.
Students will return to school for learning either in the morning or in the afternoon instead of both shifts as normally. Schools will also not provide students with lunch and drinks during school hours.
Hanoi has closed all schools and educational institutions after the virus recurred in late April 2021. During the closure schools have offered online learning, however the service has yet to meet expectations.
Vietnam only need a draw to qualify for U23 Asian Cup
A draw against Myanmar will see Vietnam secure a place at 2022 U23 Asian Cup.
After two group I games in U23 Asian Cup qualifiers, Vietnam and Myanmar are sharing the first position with three points each, as they scored victories against Taiwan. Vietnam and Myanmar will enter the decisive match on Tuesday to compete for the top of group I.
If two teams draw after 90 minutes, they will enter a penalty shootout to determine the winner.
But even if Vietnam lose the penalty shootout, they will still advance as one of the best second-placed teams. The top team of each group and the four best second-placed teams will qualify.
Midfielder Nguyen Hai Long (C) dribbles in the U23 Asian Cup qualifiers between Vietnam and Taiwan on October 27, 2021. Photo: Vietnam Football Federation
In 11 groups of the qualifiers, seven have concluded (A, B, E, G, H, J and K). In group J, Thailand have already advanced with four points. In other groups, second-placed teams that stand a great chance to advance are Tajikistan and Cambodia with three points each, VnExpress reported.
Group D and F are not concluded, but the second-placed teams there won't be able to get more than three points in the last games. For group C and I, any team who have four points after the last games will advance.
Therefore, Vietnam only need a draw against Myanmar in the last match to qualify, since the penalty shootout is only used to decide the first position.
U23 Asian Cup 2022 will take place from June 1 to 19 in Uzbekistan with the participation of 16 teams.
Vietnam finished as runners up of the tournament in 2018 but were eliminated early in 2020.
Ha Long holds post-Covid-19 tourism promotion activities
Hundreds of residents and tourists immersed themselves in the music and light of a program running with the theme of "Ha Long Bay - A rendezvous of the world's natural wonders" on October 31 at the Tuan Chau international tourism complex.
Approximately 200 artists took part in the program, performing numerous songs in praise of Ha Long City's beautiful landscape and local friendly people.
More than 100 local women also participated in a fashion show of Ao Dai – a traditional long dress of Vietnam - during the 60-minute program.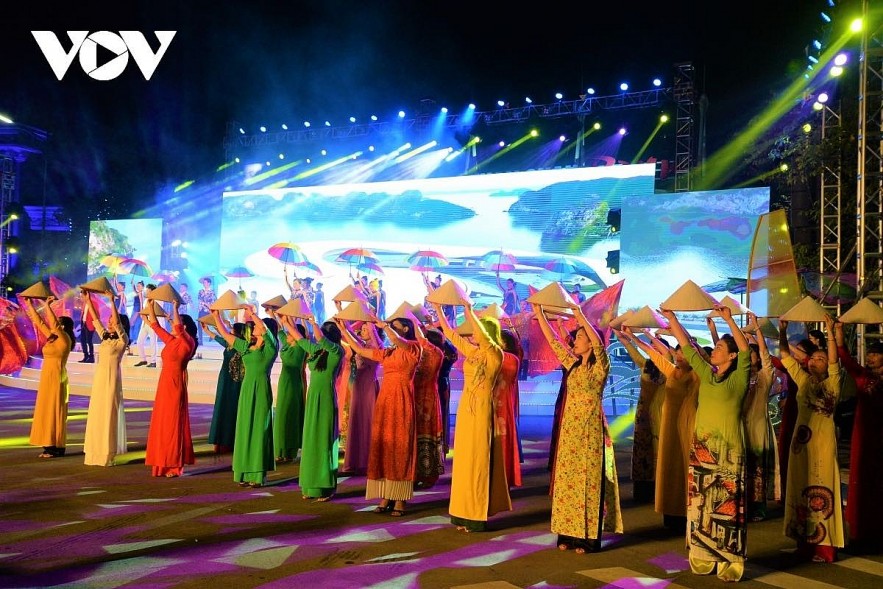 Local women stage a fashion show of Ao Dai at the Tuan Chau international tourism complex. Photo: VOV
2021 marks 10 years of Ha Long Bay becoming one of the world's new seven wonders of nature as voted for by New Open World, according to VOV.
The program was part of Quang Ninh's tourism stimulus scheme aimed at welcoming back guests from other localities nationwide after the province has decided to reopen its major tourist destinations.
Currently, Tuan Chau Group is planning to organize a winter carnival, a motor race, and a boat race in the future in an effort to popularize Ha Long as a friendly and safe destination. It has set a target of receiving two million visitors in the fourth quarter of the year and gradually recovering the tourism industry.
Quang Ninh previously held 50 events to stimulate tourism and resume services across the entire locality.
The province is poised to cooperate alongside Hai Phong, Hanoi, Da Nang, and other localities where the Covid-19 pandemic has basically been controlled to run tourism programs in the remaining months of the year.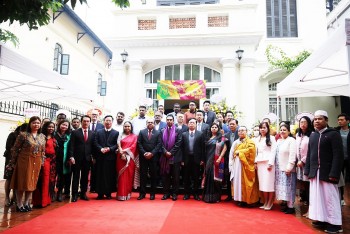 Friendship
To celebrate the 75th anniversary of the National Day of the Democratic Socialist Republic of Sri Lanka (February 4, 1948 - February 4, 2023), a ceremony was held at the Vietnamese Embassy of Sri Lanka in Hanoi on Feb 4, honoring the friendship and cooperation between people of the two countries over the past many years.