Vietnam possibly emerges as one of EU's top 10 largest trading partners
Vietnam is likely to emerge as one of the top 10 trading partners of EU after the EVFTA comes into effect, delegates said at the online seminar held in Paris (France) on September 4.
The Institution of Applied Geopolitical Research in collaboration with the Vietnamese Embassy in France, the European Chamber of Commerce in Vietnam, the European Parliament organized the online seminar themed "Business opportunities for enterprises after the Vietnam - EU Free Trade Agreement (EVFTA) comes into effect". The speakers evaluated the economic situation, the investment environment of both Vietnam and EU, especially in the context of the COVID-19 pandemic. Besides, opportunities and challenges for European and Vietnamese businesses were also discussed, VOV reported.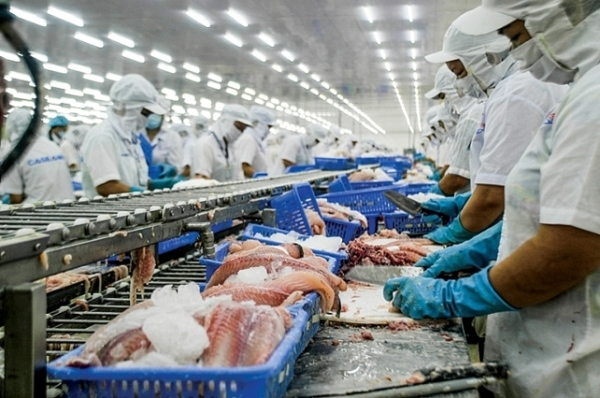 Vietnam may emerge as one of ten largest trading partners of EU Illustrative photo: Cong Luan
Speaking at the event, Marie-Pierre Vedrenne, Vice Chairman of the International Trade Commission of the European Parliament said that both Vietnam and the EU need to take full advantage of the opportunities brought by EVFTA to boost bilateral trade.
Thanks to the EVFTA agreement, Vietnam may turn into one of the ten largest trading partners of EU. To achieve the target, both Vietnam and the EU need to make more efforts, especially continuing to implement the previous commitments.
"Vietnam should keep on reforming economy as well as institution, facilitating the compliance and implementation of non-tariff commitments. The compliance with traceability rules and the quarantine requirements are among challenges that need to be addressed to take full advantage of this agreement", Marie-Pierre Vedrenne added.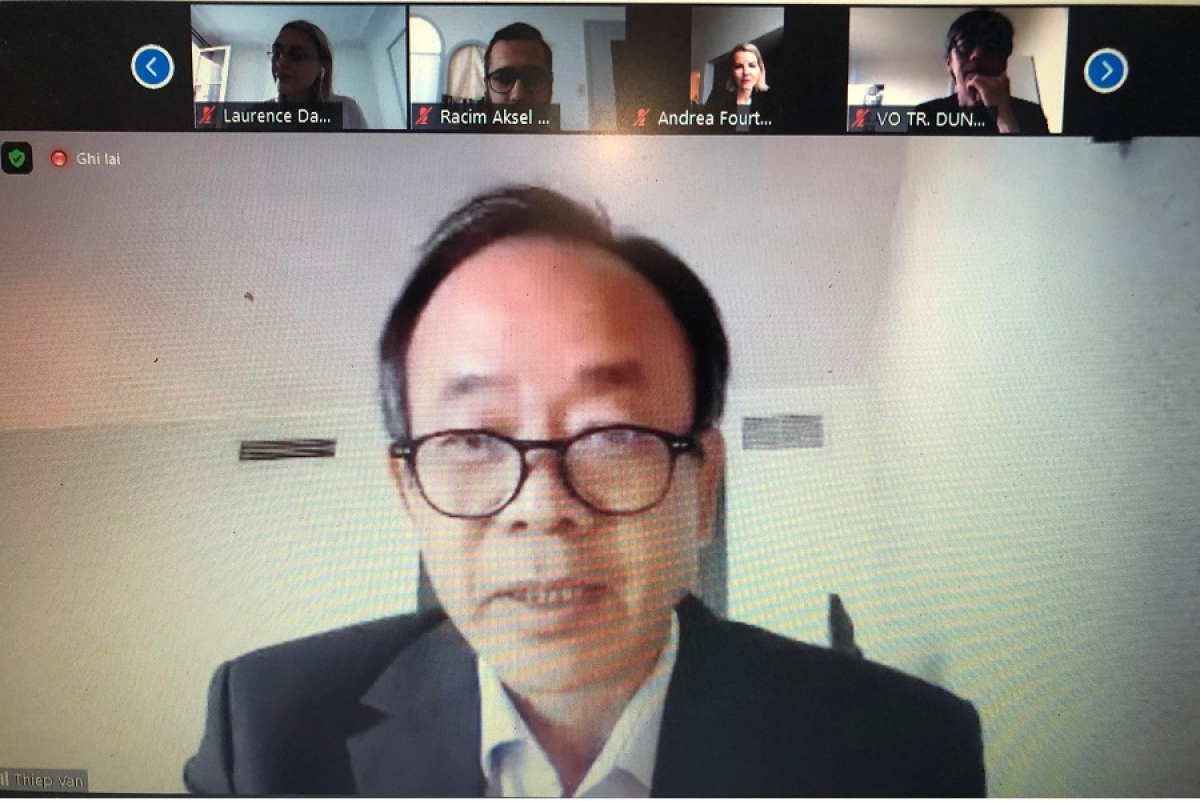 The Ambassador Nguyen Thiep speaks at the online event Photo: VOV
Meanwhile, the economist Laurence Daziano highly appreciated Vietnam's efforts during the past few years, especially in the period of the COVID-19 pandemic. While many countries in the world have witnessed a considerable slowdown in economic growth, Vietnam still posts a positive rate.
"Vietnam has carried out timely and effective measures to restrain the spread of COVID-19 pandemic. Hence, the economic activities in Vietnam have still taken place almost normally", Laurence Daziano stressed.
Vietnamese Ambassador to France, Nguyen Thiep affirmed that thanks to EVFTA, French enterprises in particular and European enterprises in general will have more chances to invest and do business in Vietnam particularly in some fields like aerospace, clean energy, and infrastructure development.
Vietnamese Trade Counselor in France, Nguyen Quynh Anh expressed the hope to continue promoting cooperation with French partners in some fields such as energy, high technology, or agriculture which are inherent strengths of France.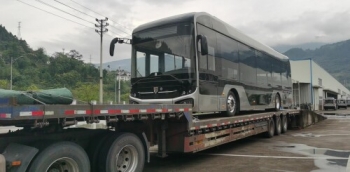 Economy
Ev Dynamics (Holdings) Limited is a pioneer and a prominent player in China's new energy commercial vehicles market, as well as a whole-vehicle manufacturer of specialty passenger vehicles and new energy passenger vehicles.