Vietnam's Ho Chi Minh City to apply solutions to implement EVFTA
Since the European Commission first approved the Europe-Vietnam Free Trade Agreement (EVFTA) in October, 2018, Ho Chi Minh City has been active in deploying several solutions targeting at helping firms catch the opportunities of this agreement.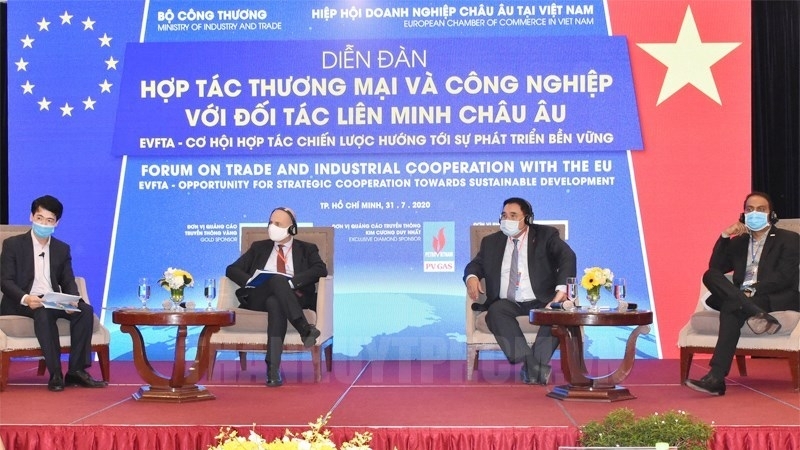 (Photo: Nhan Dan)
The remarks by Duong Anh Duc, Vice Chairman of the HCM City People's Committee appeared during a recent teleconference detailing the implementation of the EVFTA, according to VOV.
The EU can be considered an important trading partner and a traditional export market, making up the third largest export partner, and the second biggest importer, for the southern metropolis.
Over the past three decades, the EU, excluding the UK, has been behind 909 licensed and certified projects throughout Ho Chi Minh City, totaling capital of US$3.17 billion. Most notably during the first half of the year, 54 European projects received newly-granted investment certificates, whilst the first seven months of the year saw the southern city's export turnover stand at an estimated US$2.7 billion with import turnover at US$1.5 billion.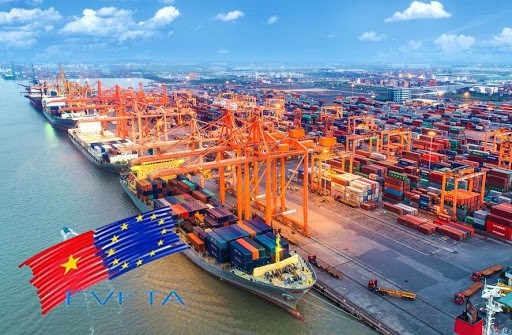 (Photo: Kien Long Bank)
According to Deputy Minister of Industry and Trade Hoang Quoc Vuong, the implementation of the EVFTA amid the unpredictable coronavirus pandemic and complicated market fluctuations is expected to bring about great opportunities while creating a new motivation to revive exports and fuel the economy towards sustainable development in the future.
Vuong noted that the economic and trade relations between Vietnam and the EU have been continuously expanding, with two-way trade revenue having increased 13 times from US$4.1 billion in 2000 to US$56.4 billion in 2019.
Vice Chairman at European Chamber of Commerce in Vietnam (EuroCham) Jean Jacques Bouflet said that EVFTA demonstrates the belief and expectation of the EU in promoting comprehensive trade and investment cooperation with Vietnam. Accordingly, EU businesses have the opportunity to access one of the most dynamic consumer markets in ASEAN and Asia while competing fairly with goods from countries and regions that have FTAs with Vietnam, such as Japan and the Republic of Korea, Nhan Dan reported.
(Photo: VNA)
Furthermore, Ho Chi Minh's major exports to the EU market include leather and footwear, garments and textiles, and agricultural products, whilst imports are largely made up of modern production machinery and equipment. In terms of import and export structure, products of the two sides face no direct competition, indeed, they can be considered complementary to each other.
Due to the EVFTA's strong commitments to opening markets and abolishing nearly 100% of import duties through EVFTA tariffs, the nation's participation in the trade deal will open a wide door for goods from Ho Chi Minh City to gain entry into the EU, a market made up of over 500 million people.
Moreover, Ho Chi Minh City has been always active in organising a range of propaganda seminars as a means of facilitating the EVFTA implementation process of local businesses. Indeed, these events help them to fully grasp the main contents of the trade deal, with a specific emphasis placed on the rules of origin, a key factor to enjoying preferential tax rates from the agreement, Duc added.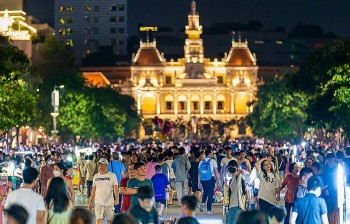 Economy
Vietnam Business & Weather Briefing (August 17): Vietjet offers tickets for Lunar New Year 2023 with super saving prices, reference exchange rate up VND 19 .
Economy
Vietnam Business & Weather Briefing (August 16): Vietnamese enterprises are limited in the global supply chain while international economists pro caste that the country can become a new tiger in Asia.
August 16, 2022 | 18:05