Vietnam Remain an Attractive Investment Destination in Post Pandemic: Bangkok Post
Given Vietnam's deep integration with the global economy, the Vietnamese economy has shown remarkable resilience in spite of being hit by the ongoing COVID-19 pandemic. Facts stating optimism for the Vietnamese economy are building as the local market beat other foreign rivals thanks to GDP growth during COVID-19 last year, according to the Bangkok Post.
The pandemic has indeed dampened the high growth seen in early 2021 and the GDP growth for the first nine months is less than the market forecast at 1.4%. However, Maetha Peeravud, Assistant Vice President – Fund Management Group, BBL Asset Management, believes Vietnam's economy has passed the lowest point.
"Looking three to six months ahead, the outlook for the Vietnamese economy is positive," he said. "The Covid-19 vaccination rate is increasing with large cities like Ho Chi Minh City and Hanoi already giving the first shot to over 90% of their population. Plus, the country has secured enough vaccines for the entire population, expecting to achieve herd immunity in the first or second quarter of 2022," according to Bangkok Post.
Vietnam has now eased curbs and lifted social distancing curbs across the country allowing businesses to resume economic activity.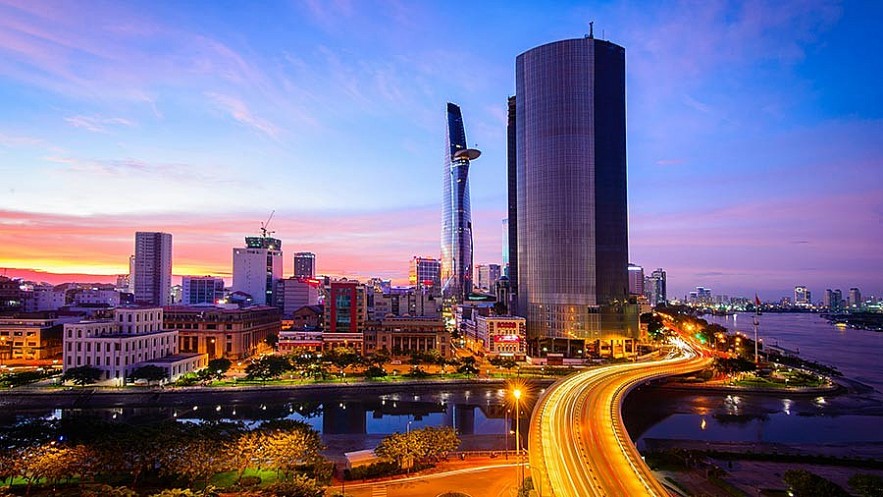 High-rise buildings in Ho Chi Minh City. Photo: Vietnam Briefing
Geographically, Vietnam has a strategic location for its high-performing export sector
With the focus on education, free trade agreement, and labour skill enhancements, the global supply chain has paid great attention to Vietnam, including Samsung, the South Korean multinational manufacturing conglomerate, which allocates over half of its mobile phone manufacturing capacity to Vietnam.
Part of the reason why Vietnam seeks to diversify its trade and investment profile is to reduce its economic dependence on China, acknowledged by Kannan Reghunathan Nair, a Graduate Research Assistant and MSc Asian Studies student at S Rajaratnam School of International Studies, Nanyang Technological University, Singapore.
China is Vietnam's biggest trading partner with import-export turnover reaching US$133 billion in 2020. Beijing is also Hanoi's top foreign investor with total investment capital of US$2.4 billion as of November 2020.
Tensions in the South China Sea have fuelled growing anti-China sentiments. The strategic implications of overdependence on China have pushed Hanoi to reach out to alternative economic partners, including India. Vietnamese President Nguyen Xuan Phuc encouraged India to welcome imports of Vietnamese agricultural products and to boost investment in Vietnam in a recent meeting with the Indian Ambassador to Vietnam, Pranay Verma, reported by EastAsiaForum.
Urbanization in Vietnam will lead to a demographic dividend, namely the economic growth resulting from a change in the age structure of the population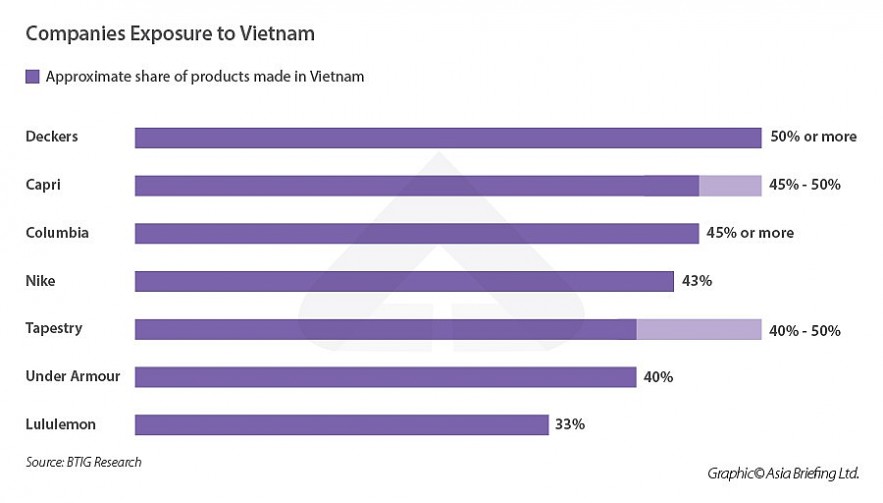 Graph: Asia Briefing
The nation is benefiting from industrialization growth from foreign direct investment (FDI)
Over half of the Vietnamese population is under 35, with the number of workers in the industry and service sectors increasing, while those in agriculture are decreasing, suggesting a major shift toward higher income generation.
In 2019, Vietnam signed a landmark Free Trade Agreement (FTA) and Investment Protection Agreement with the European Union. Vietnam is also a member of the Comprehensive and Progressive Agreement for Trans-Pacific Partnership (CPTPP), the signing and negotiation of which Hanoi actively facilitated. During Vietnam's 2020 ASEAN Chairmanship, the 10 ASEAN member states inked the Regional Comprehensive Economic Partnership (RCEP) — the world's largest trade free-trade pact.
"Digitalization represents the third factor contributing to Vietnamese growth," said Maetha Peeravud, Assistant Vice President – Fund Management Group, BBL Asset Management.
Most notably, the country enjoys strong support in developing more advanced technology and high-skilled labour training from global technology companies, which in turn can help produce more premium products, he said.
Along with its five-year plan, the Vietnamese Government is also targeting the digital economy share of GDP to grow from 5% in 2019 to 20% in 2025, he added.
Vietnam's efforts to accelerate integration into the global market presents ample opportunities for India–Vietnam economic cooperation.
With land and sea connectivity projects nearing completion coupled with strong political ties, Vietnam is a reliable investment destination for international investors.
The lifting of curbs comes after increased vaccination and lower infection cases including in pandemic hotspot Ho Chi Minh City.
The Vietnamese government is planning a clear path for growth for the economic and equity market
"The government expects 6.5-7.0% GDP growth while supporting more higher-value-added production coupled with the growing digital economy. It is also developing digital infrastructure, such as more data centers, which provides more than 50,000 engineering graduates per year," said Maetha Peeravud.
"The market capitalization of the three stock exchanges in Vietnam is around seven trillion baht, compared to Thailand's 18 trillion baht, suggesting an opportunity to grow," Jeff Suteesopon, ASEAN Equity Portfolio Manager and Vice President – Fund Management Group, BBL Asset Management, explained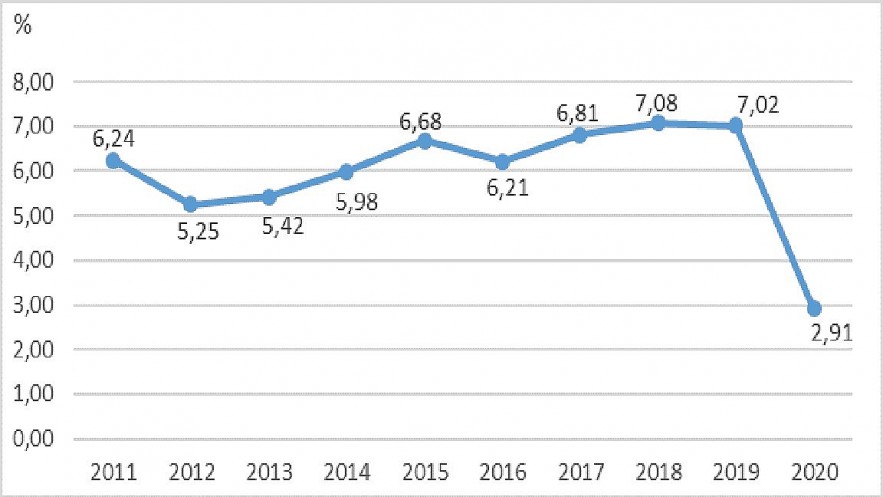 GDP GROWTH RATE IN THE PERIOD 2011-2020. Statistic: GENERAL STATISTICS OFFICE
"Furthermore, there used to be an issue of liquidity. But now, as a result of good performance during the Covid-19 era, average daily trading volume has significantly increased – from around 3,000 to almost 30,000 million baht or almost ten times in five years, 80% of which come from retail investors. Plus, brokerage accounts increased from two to three million accounts in only two years, compared to around four million accounts in Thailand."
Jeff said, "Even with the strong rise in 2020 and 2021, the valuations of Vietnam stock are not too high. The Forward P/E ratio in 2022 for the VN Index is only 13, compared to 16 on the Thai SET Index. Moreover, earnings growth is going strong. Forecast EPS growth of the VN Index in 2021, 2022, and 2023 is 25%, 18%, and 16% respectively."
Economy on course to record positive growth
The Vietnamese government is working on elevating its market from "frontier" to "emerging" which will attract more investment to the country. Jeff added that many companies are filing for listing. So far, no telecom companies are listed in the Vietnamese market. As such, the IPO pipeline will boost sentiment.
"The politics in Vietnam is very stable, as is the Vietnamese dong, especially over the past three years, with good export growth and consequently strong foreign reserves," a statement that Jeff reassured investors who still have doubts over certain issues around Vietnam, according to Bangkok Post.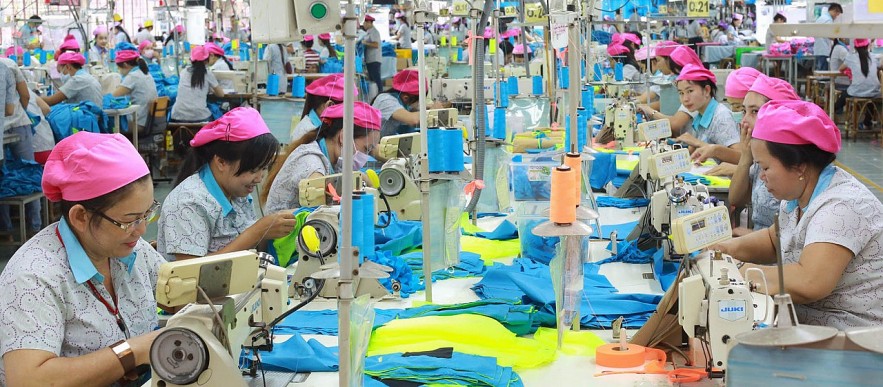 Labour workforce in Vietnam. Photo: Better work
To seize the opportunity and reap the growth of Vietnam, BBL Asset Management is now offering its newly-launched Vietnam equity mutual fund, B-VIETNAM. The fund is expected to grow alongside Vietnam's high growth, increasing trading volume, and foreign direct investment in one of the world's most exciting manufacturing bases.
Jeff said in Bangkok Post interview, the fund also benefits from active management. "The fund will invest in both ETFs and individual stocks. The ETFs have good liquidity, feature mainly large-cap stocks, and do not entail premiums due to foreign ownership limits. Meanwhile, having a higher proportion of small-cap and mid-cap stocks than the benchmark can enhance performance. Many mid-cap stocks are under-owned and have a lower P/E ratio. They can be real hidden gems."
"Ultimately, we are seeking to invest in quality companies that have competitive advantages as well as cash to invest further in order to achieve higher growth," concluded Jeff.
Besides, foreign investors remain bullish on Vietnam's long-term growth aspects. Most recently Nestle, invested an additional US$130 million to implement projects over the next two years, according to VietnamBriefing.
While challenges remain including labor shortages and supply chain disruption, Vietnam's economy remains resilient helped by strong market fundamentals.
While Vietnam is not yet out of the woods, it has enough enticing qualities to urge investors to expand their operations and perhaps relocate their manufacturing activities here. While supply chains will be stretched and companies may suffer difficulties, these will most likely be temporary. The demand for products remains high, ensuring that the production wheels keep turning despite the current capacity constraints.
The Vietnamese government is working to lower the environmental footprint of the country's growth and effectively mitigate and adapt to climate change. Key strategies and plans to stimulate green growth and sustainable use of its natural assets are in place.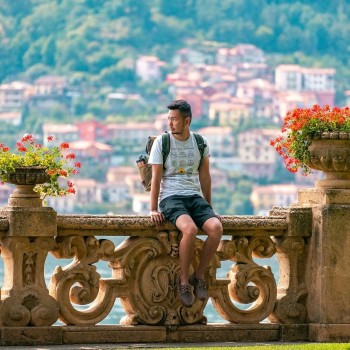 Travel
If you have the opportunity to visit Hoi An at the end of the year, these are some of the best recommendations for fun activities you can do from Peter R – a Thai travel blogger.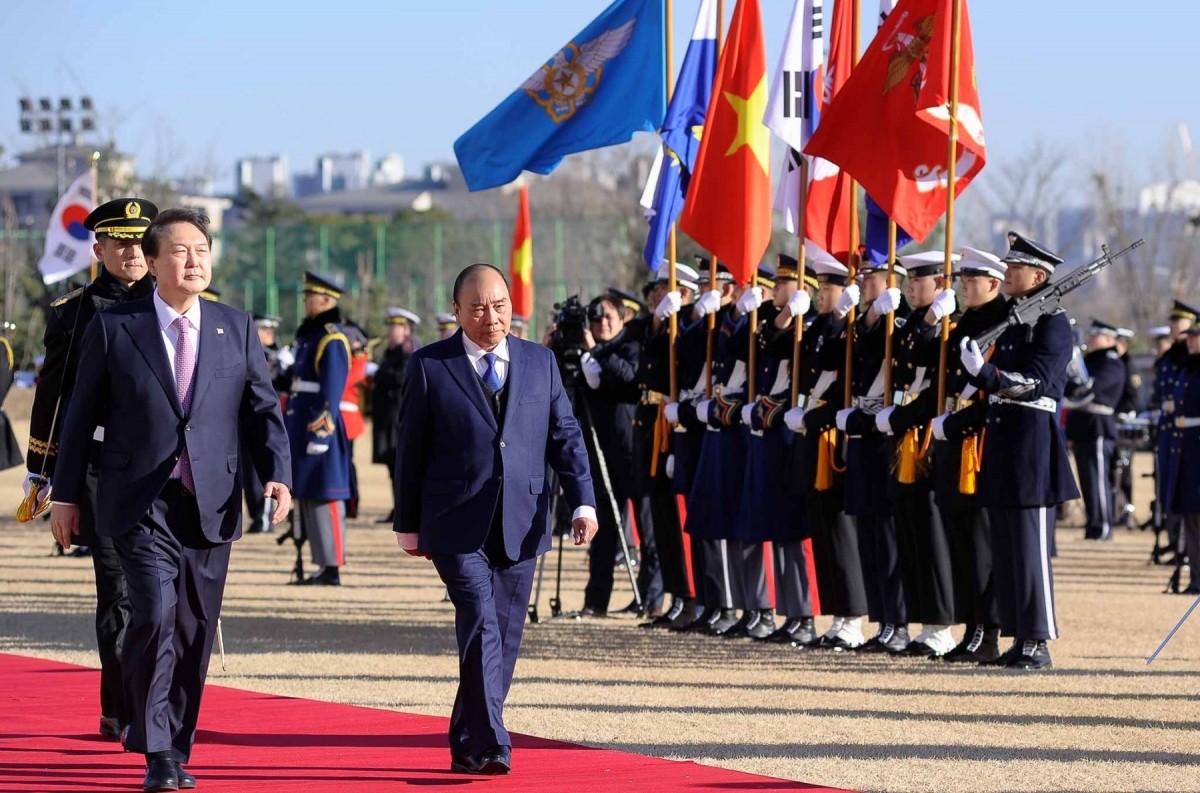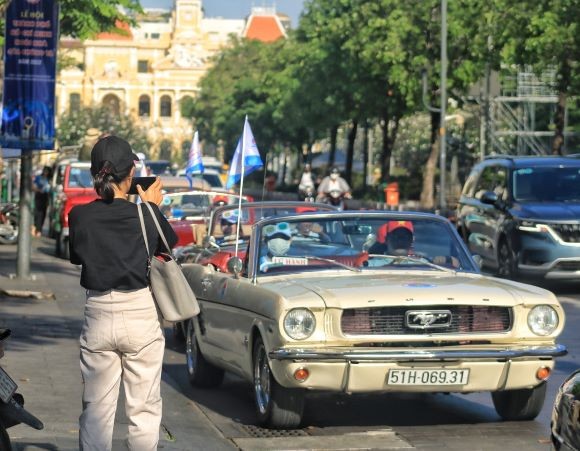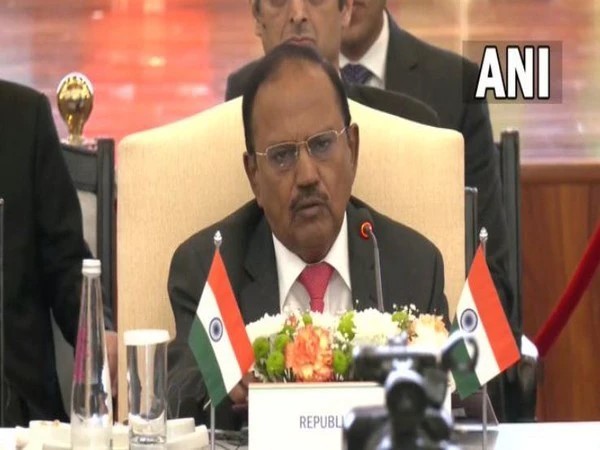 Economy
Flagging the persistence of terrorist networks in Central Asia, including in Afghanistan, National Security Advisor (NSA) Ajit Doval on Tuesday emphasised on making countering of terror financing a priority for India and other countries in the region.
December 07, 2022 | 13:58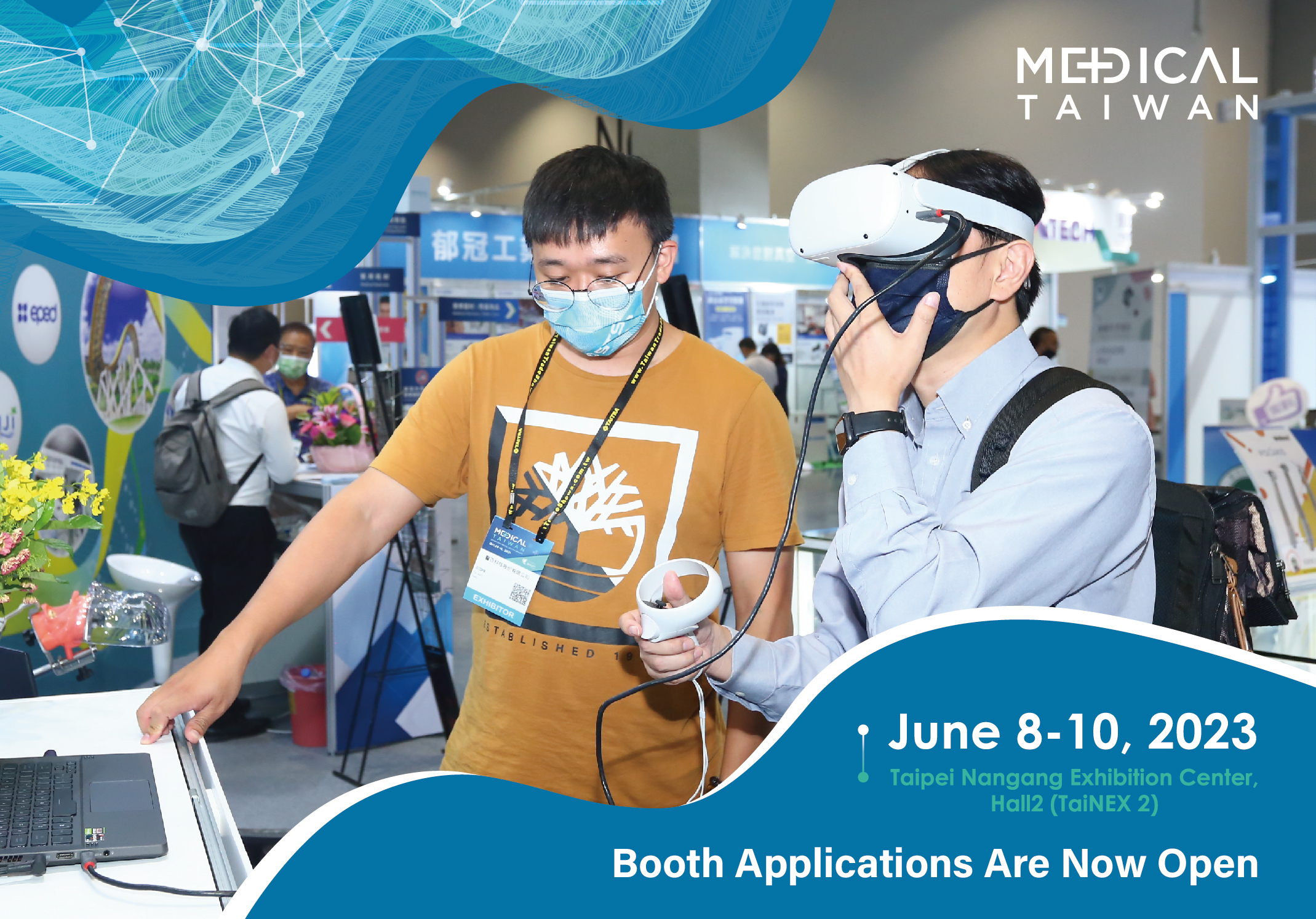 Economy
TAIPEI, TAIWAN - Media OutReach - 7 December 2022 - According to BMI Research, the global market for medical devices was valued at US$454.3 billion in 2021, a 6.3% increase from 2020, and is expected to reach US$535.2 billion by 2024, with a CAGR of approximately 5.6% from 2021 to 2024.
December 07, 2022 | 10:15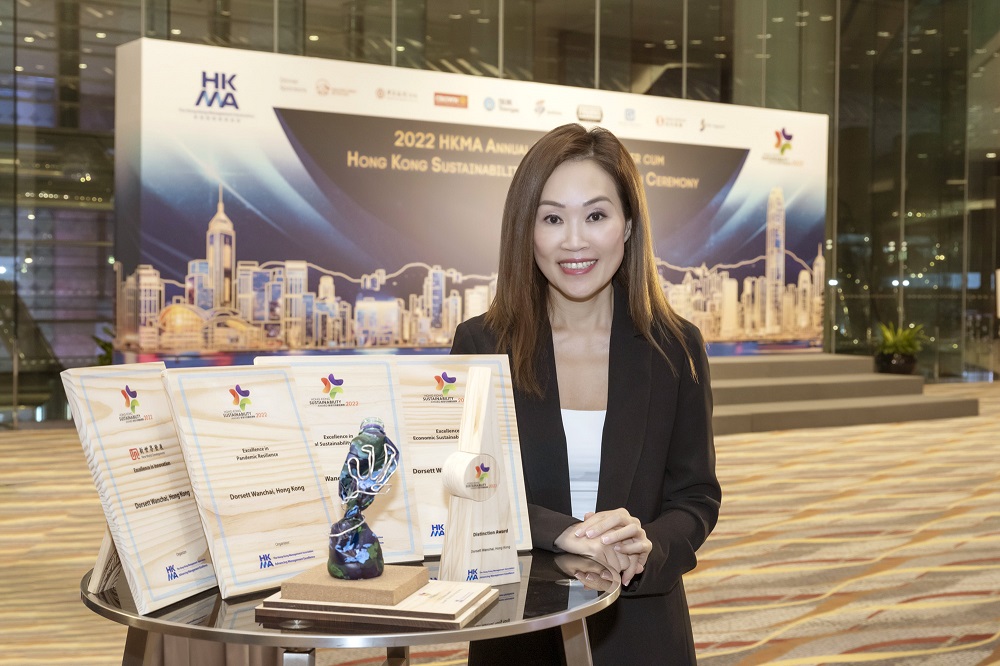 Economy
HONG KONG SAR - Media OutReach - 7 December 2022 - The 4.5-star Dorsett Wanchai, Hong Kong under Dorsett Hospitality International, has swept the board at the Hong Kong Sustainability Awards 2022 Presentation Ceremony held on 22 November, 2022 by the Hong Kong Management Association (HKMA).
December 07, 2022 | 10:00