European Corporations Invest Billions in Vietnam
By the end of September, investments in Vietnam from major European corporations reached over US$ 22 billion, up almost US$ 500 million compared to the same period in 2020
In a report submitted to the National Assembly, trade and direct investment from EU countries into Vietnam recorded a sharp increase after the EU- Vietnam Free Trade Agreement (EVFTA) went into effect on Aug. 1, 2020.
By the end of September 2021, the EU had developed 2,242 projects in Vietnam, up 164 projects compared to the same period last year. The total registered capital reached US$ 22.24 billion, an increase of US$ 483 million compared to the same period in 2020.
The Netherlands tops the list of EU investors in Vietnam with 382 projects and a registered capital of US$ 10.4 billion, followed by France with US$ 3.62 billion and Germany with US$ 2.25 billion.
Notable EU corporations currently investing in Vietnam include Shell Group (the Netherlands), Total Elf Fina (France – Belgium), Daimler Chrysler (Germany), Siemens (Germany) and Alcatel Comvik (Sweden).
The report showed that EU investments are mostly poured into high-tech industries services (telecommunications, finance, office for rent and retail), clean energy, food processing, high-tech agriculture and pharma products.
Mid- and long-term FDI from the EU into Vietnam are forecast to increase significantly, with more high-valued, quality projects.
Many EU investors are increasingly interested in the clean energy sector in Vietnam. Photo: GWEC
To welcome the fourth investment wave from EU countries, localities in Vietnam are preparing clean land slots in and outside industrial parks, investing in infrastructure and improving the quality of human resources via vocational training and capacity building in the fields of agriculture, industry and logistics.
In addition, Vietnam localities have been putting efforts to complete and implementing mechanisms and policies to encourage investments, simplify administration procedures and create favorable conditions for businesses and address trade and business barriers.
One year after the EVFTA went into effect, Vietnam – EU trade has been observing positive developments, despite the Covid-19 pandemic.
The total export turnovers between Vietnam and the EU reached US$ 54.6 billion, up 12% compared to the same period last year. Vietnam gained US$ 38.5 billion from export turnovers into the EU and recorded an import turnover of US$ 16.2 billion from this market.
In the first seven months of 2021, Vietnam – EU export turnovers reached US$ 32.4 billion, up 18% compared to the same period in 2020.
The most common products exported to the EU from Vietnam are mobile phones, mobile phone components, laptops, electronic equipment, footwear, textiles, machines and equipment, metal and metal products.
On the other hand, Vietnam recorded over US$ 9.6 billion in import turnovers in the first 7 months of 2021, up 19% compared to the same period in 2020.
Vietnam's key imports from the EU included laptops, electronic devices, machines and equipment, tools, accessories and pharma and chemical products.
Some products imported from the EU with high growth rate are chemical products, livestock food and materials, footwear and garment materials, vehicles and vehicle spare parts and wood and wooden products.
In the first 7 months of 2021, only 15.7% of textile and garment products from Vietnam were issued with C/O EVFTA. Photo: Vietnam+
However, some of Vietnam's major products exported to the EU such as textiles, coffee and iron and steel products have recorded a modest EVFTA issuance rate. In the first 7 months of 2021, only 15.7% of textiles and 9% of coffee and iron and steel products from Vietnam were issued with EVFTA, respectively.
Despite the benefits from the EVFTA, some businesses from Vietnam are facing difficulties in accessing the EU market as they have not yet fully met the requirements set by the EU regulations and high technical standards to protect human health and the environment and to ensure sustainable development.
Meanwhile, there has been an increase in protectionism, usage of trade defense instruments and non-tariff measures from the EU. This remains a major bottleneck for Vietnamese businesses hoping to infiltrate the EU market, especially medium and small businesses.
At the same time, some Vietnamese businesses are not proactive in exploring the EVFTA. At the local level, there are limitations in evaluating the impacts of free trade agreement integration and developing strategies to use free trade agreements effectively.
Currently, just over 50% of Vietnamese provinces and metropolitans have import and export cooperation with the EU, while the rest remains focusing on traditional markets.
The European Union – Vietnam Free Trade Agreement was signed on Jun. 30, 2019, and went into effect on Aug. 1, 2020.
This agreement aims to liberalize tariff and non-tariff barriers for key imports on both sides over 10 years.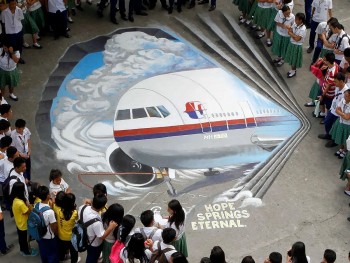 World
The world might never know what really happend when these planes went off the radar. Let's take a look at some of the unsolved mysteries of aircraft disappearances.