Vietnam-RoK Youth Exchange Pogramme Underway
During their night-day stay, the delegation of the Republic of Korea (RoK) youth will learn about Vietnam's culture and take a tour of Hanoi, Hai Phong, Quang Ninh, Bac Ninh, Ha Nam.
From August 1 to 10, the Korean delegation participate in the Vietnam - the Republic of Korea (RoK) Youth Exchange Program 2023 in Vietnam will participate in many activities in Hanoi, Hai Phong, Quang Ninh, Bac Ninh, Ha Nam.
The Vietnam - Korea Youth Exchange Program is organized by the National Committee for Youth of Vietnam in collaboration with the Korean Ministry of Gender Equality and Family.
The delegation will visit Ho Chi Minh Mausoleum; visit and work with Hai Phong Youth Union, Quang Ninh Provincial Youth Union; visit the youth model of economic development, scenic spots, historical and cultural relics, craft villages; experience and learn Vietnamese culture; exchange with local students.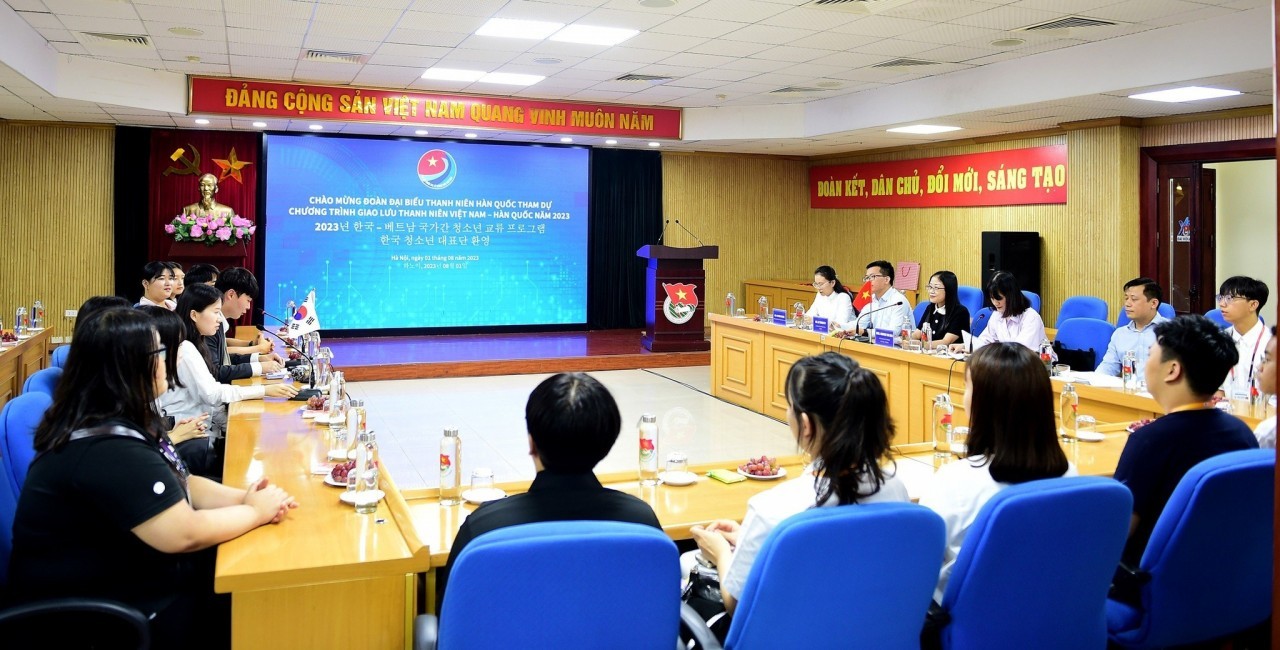 Overview of the meeting with the Korean youth delegation.
At the reception for the Korean delegation participating in the Vietnam - RoK Youth Exchange Program 2023 on August 1, Nguyen Thi Nga, Secretary General, Chief of the Office of the National Committee on Youth of Vietnam, stressed that the relationship between Vietnam - RoK is in a good stage of development, especially in 2022, the two sides issued a Joint Statement on upgrading Vietnam - RoK relations to a comprehensive strategic partnership. This has opened up many new opportunities for exchange and development cooperation between Vietnam and the RoK, including people-to-people and youth diplomacy activities.
According to Russia, over the past time, despite being affected by the Covid-19 pandemic, the National Committee for Youth in Vietnam, the RoK's Ministry of Family and Gender Equality, and youth agencies and organizations of the two countries still cooperate in youth cooperation, keep in touch with each other online. Exchange activities and forums with topics of interest to two young people promote the role of young people participating in national development.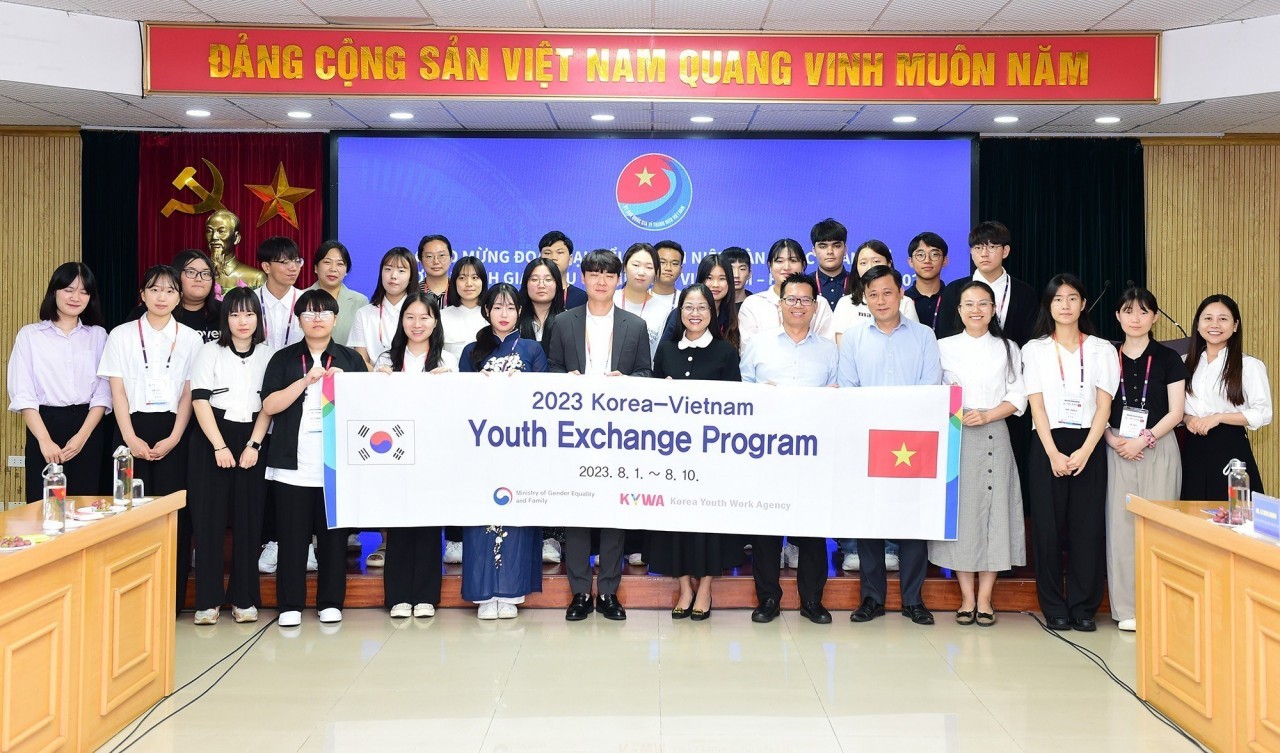 Delegates pose for a group photo.
Nga hopes that in the coming time, the two sides will continue to strengthen the exchange of young people to gain more understanding about the culture, economy, history, country, and people of each country, in which, there is an effective and successful implementation of the Vietnamese delegation's trade union to participate in exchanges in the RoK in September 2023.
At the same time, the two sides will exchange more experiences in formulating and implementing youth development policies; sharing experiences in entrepreneurship among young people. Nga also suggested that the two sides would strengthen exchanges about children in schools.
For his part, Lee Wonseok thanked the leaders of the National Committee for Youth in Vietnam for the welcome to the delegation, expressing his belief that the Vietnam - RoK Youth Exchange Program is an opportunity to exchange and connect the youth of the two countries to cultivate and develop the bilateral relationship.