Vietnam Saw 4,2% Rise in FDI Attraction in First Month of 2022
In January, Vietnam has attracted a total of US$2.1 billion in foreign direct investment (FDI), a 4.2% increase compared to the same period of last year.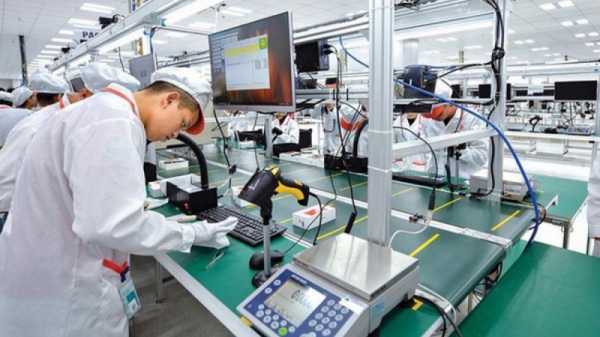 Photo: VOV
According to figures reported by the Ministry of Planning and Investment, as of Jan. 20, Vietnam registered 103 new FDI projects with total investment capital of US$388 million, a 2.2-fold rise in project quantity compared to January of last year.
In contrast, a drop of over 70% in registered capital was recorded, which the MPI attributed to a lack of large-scale FDI projects in this period.
Capital contributions and share purchases made by foreign investors stood at US$443,5 million, doubling that of last year in the same period, VOV reported.
At the same time, despite a slight decline in registered capital compared to last year due to the lack of large-scale FDI projects. The number of new investment projects were sharply increased, a sign of optimism by foreign investors in the national investment sphere.
An expected total of US$1.61 billion is to be reached within January in FDI attraction, a 6.8% increase compared to the same period of 2021. This surge could be put down to the stability and expansion of FDI firms in recovery from the Covid-19 pandemic since 2021, the Foreign Investment Agency said.
Singapore led in investment into the Vietnamese market out of 33 countries and territories, with total capital of US$666 million, accounting for 31.7% of total investment. Korea, with a five-fold rise compared to last year, came in second with US$481 million, making up 22.9% of the total FDI share; China invested a total of US$451 million, coming in third.
Furthermore, 15 of the nation's 21 economic sectors received funding from foreign investors, with the processing and manufacturing industry taking lead at US$1.2 billion in investment, in proportion to 58.9% of total registered investment capital.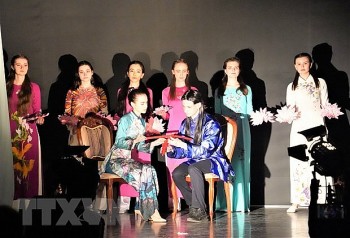 Overseas Vietnamese
Two exchange programmes were held in Russia, attracting manyemany and students of Vietnamese studies from leading universities in Russia.