Vietnam sends greetings to Denmark on Constitution Day
Party General Secretary and State President Nguyen Phu Trong on June 5 sent his greetings to Queen Margrethe II of Denmark on the European country's Constitution Day.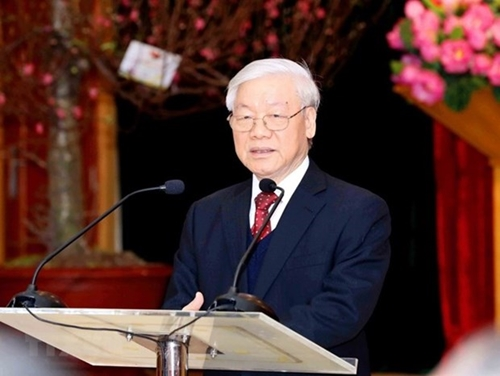 Party General Secretary and State President Nguyen Phu Trong
Prime Minister Nguyen Xuan Phuc cabled his greetings to his Danish counterpart Mette Frederiksen.
On the occasion, Deputy PM and Minister of the Foreign Affairs Pham Binh Minh extended his greetings to Minister of Foreign Affairs of Denmark Jeppe Kofod.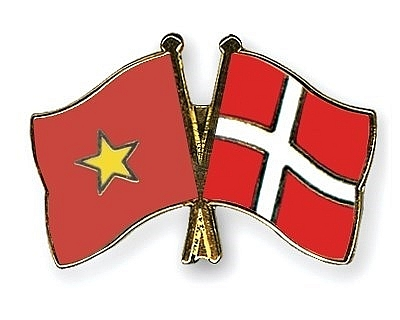 Vietnam and Denmark set up diplomatic ties on November 25th, 1971
Vietnam and Denmark set up diplomatic ties on November 25, 1971. Since 1994, Denmark has provided more than 1.3 billion USD for Vietnam to support the country's sustainable development, contributing to its strong economic growth.
It is said that every year, on June 5, Danes all over the world celebrate the adoption of their Constitutional Act in 1849. This law is still the most important law in Denmark as it ensures Danes' fundamental civil rights and freedoms such as the freedom of speech, freedom of the press, freedom of assembly, freedom of religion and the right to vote in general elections, according to the VNS.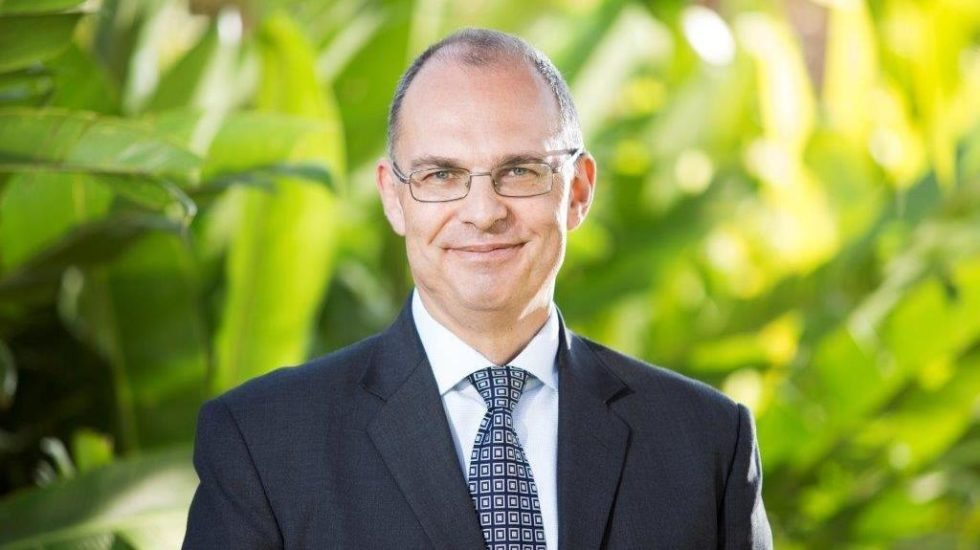 Kim Højlund Christensen - Ambassador to Vietnam and Laos
On Denmark's Constitution Day, when Danes celebrate their democracy and the rule of a government chosen by the people, Ambassador Kim Højlund Christensen to Vietnam says "What we can learn from the COVID19-crisis and how we can use these experiences to promote positive changes and green development".
"With over 3,000km of coastline and some of the best offshore wind conditions in Southeast Asia, Vietnam also has huge potential for developing offshore wind energy. Denmark is eager and committed to share knowledge and lessons learned to help Vietnam to reach its potential. That is why energy and green growth are significant parts of our Comprehensive Partnership Agreement signed in 2013.
We strive to support Vietnam in transitioning to green and cost-effective energy and reducing dependency on imported coal and other fossil fuels.
Recently, an offshore wind webinar was organised to exchange views on the most important governmental steps to foster Vietnamese offshore wind power generation.
Copenhagen Infrastructure Partners, a leading Danish investor and developer of offshore wind, is co-operating with Vietnamese partners to develop a major offshore wind project in Binh Thuan.
The La Gan offshore wind project with an estimated investment up to US$10.5 billion and an expected capacity of 3.5GW will provide Vietnam with access to the most modern wind-power technology and support Vietnam's transition to a power system with a high ratio of renewable energy integration and low carbon emission.
Many said that our world would not be able to return to "normal" after COVID19, but that is not necessarily a negative thing.
Let us consider the COVID19-crisis a good occasion for reflection and determination to pursue the green agenda we are strongly committed to", said the Ambassador.
Since the establishment of diplomatic relations in 1971, Vietnam and Denmark have enjoyed strong cooperation. In particular, we have had strong and successful development cooperation for over 20 years. Today, Vietnam remains an important partner-country for the Danish government, and the main task for the Embassy in the years to come is to further strengthen our relations, not least our commercial ties, his words.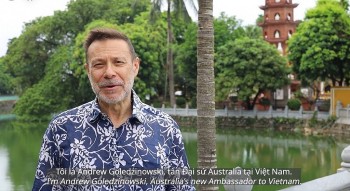 Friendship
According to newly appointed Australian Ambassador to Vietnam, Andrew Goledznowski, Australians are interested in visiting Vietnam now that the country is open again for business.