Vietnam Sets Sustainable Agriculture Plan
Minister of Agriculture and Rural Development Le Minh Hoan said that in the development strategy, the agricultural industry would innovate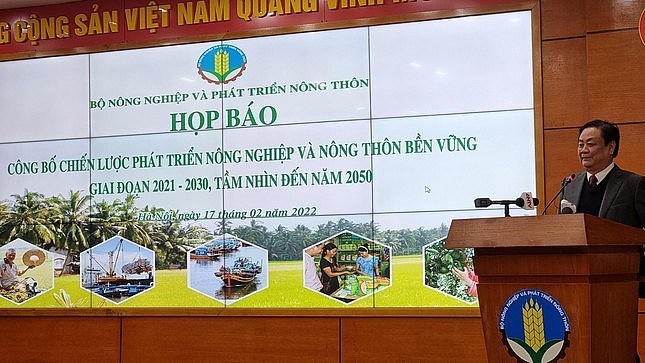 Minister Le Minh Hoan expects the strategy to develop agriculture. Photo: Tien Phong
The Ministry of Agriculture and Rural Development on February 17 held a press conference to announce the Strategy for Sustainable Agriculture and Rural Development for 2021-2030.
Specifically, by 2030, the GDP growth rate of agriculture, forestry and fishery products will reach an average of 2.5 - 3% per year.
The growth rate of labor productivity in agriculture, forestry and fishery will reach an average of 5.5 - 6% per year. The growth rate of export value will reaches an average of 5-6% per year.
The plan, with a vision to 2050, strives to turn Vietnam into one of the world's leading agricultural countries with a modern, efficient and environmentally friendly agricultural product processing industry.
The countryside no longer has poor households, and is "a place worth living" that is civilized, green, clean and beautiful.
Minister of Agriculture and Rural Development Le Minh Hoan said that Vietnam's agriculture was entering a new phase, in need of a new driving force for growth.
The agricultural sector will have to innovate its thinking, focusing on value enhancement, efficiency, and diversity.
According to Hoan, agriculture will develop towards green and ecological agriculture by applying technologies; economically using inputs for agricultural production, and using natural resources without affecting the environment and human health.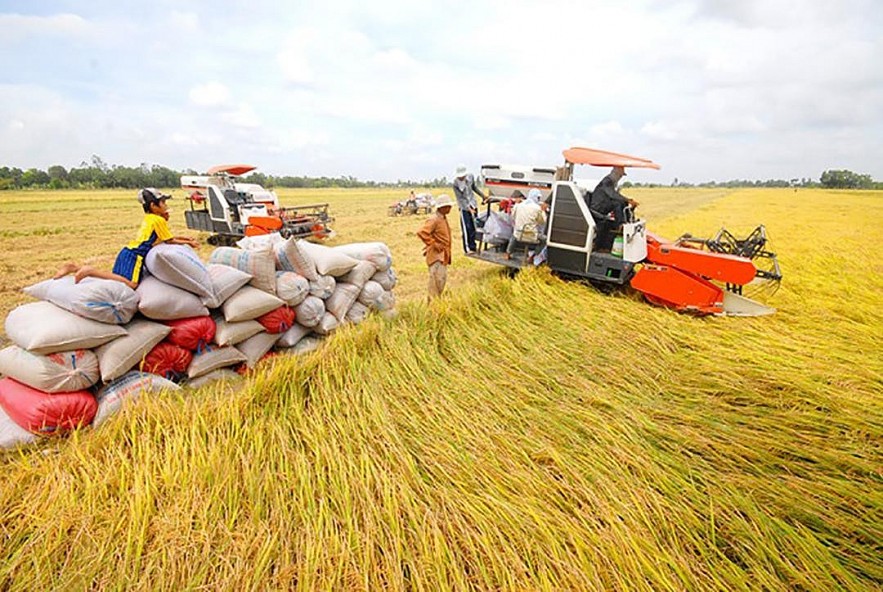 Photo: Thanh Nien
The agricultural sector will complete the structure of agricultural production in association with competitive advantages and market requirements.
The industry continued to restructure according animal husbandry, fisheries and forestry.
"The Ministry of Agriculture and Rural Development is determined in formulating strategies and implementing them. People will understand that Vietnamese agriculture has a long-term vision of solving problems within the agricultural industry, approaching the consumption trends of the global economy, and green consumption trends of the world," he said.
Minister Le Minh Hoan expects this strategy to position the role, and mission of agriculture, rural areas and farmers; and contribute to social change because 60% of Vietnam's population live in rural areas.
After the strategy is issued, MARD will submit an action plan to the Government.
"We hope the localities, ministries and branches to join hands to realize the strategy because the Ministry of Agriculture and Rural Development cannot fully implement it. Through the strategy, I also hope that localities in the development process consider and focus more on agriculture, farmers and rural areas," Hoan said.
Making Vietnam the leading agricultural country in the world
Tran Cong Thang, head of the Institute of Policy and Strategy for Agriculture and Rural Development, said: "The overall goal of the strategy is to build a modern agriculture with high productivity, quality, sustainability and competitiveness among the leading groups in the region and in the world."
"The strategy will also help to implement our international commitments to reduce greenhouse gas emissions."