Vietnam Shows Support to Global South
India is hosting a special virtual Summit on January 12-13. This "Voice of Global South Summit" under the theme "Unity of Voice, Unity of Purpose" envisages bringing together countries of the Global South to share their perspectives and priorities on a common platform.
Voice of Global South Summit's inaugural leaders' session has been attended by President Nguyen Xuan Phuc that was hosted by the Indian Prime Minister of India Narendra Modi.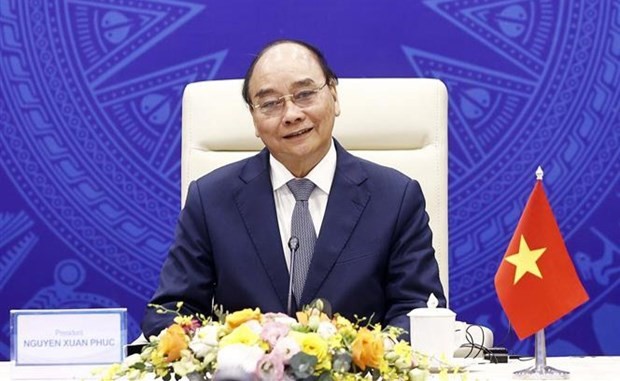 President Nguyen Xuan Phuc at the event. Photo: VNA
Vietnam supports and will contribute to the Global South for a world of fairness, openness, prosperity and happiness, President Nguyen Xuan Phuc said in his remarks delivered virtually at the opening of the Voice of Global South Summit on January 12, VNA reported.
Initiated by Indian Prime Minister Narendra Modi, the event was one of the first activities within the framework of India's G20 Presidency with an aim to integrate views and stances of developing countries into the G20 agenda, thereby promoting global solidarity and building a common voice in addressing pressing challenges as well as fulfilling sustainable development goals.
In his remarks, President Phuc highlighted the need to join hands to strengthen foundations for global peace and development, specifically reinforcing international solidarity and cooperation and maintaining a peaceful and stable environment for development, promoting free trade and international investment as a driving force for sustainable economic growth, putting people at the center and "leaving no one behind"; creating new growth engines on the basis of creatively taking advantage of the Industrial Revolution 4.0, reforming the global governance system towards enhancing the position and voice of developing countries.
In order to spread the Voice of the Global South, he suggested raising a common voice and making substantial contributions to promoting multilateralism, reforming the United Nations to be more democratic and effective, strengthening the multilateral trading system with the World Trade Organisation (WTO) at the centre and minimising trade barriers.
President Phuc also proposed increasing developed nations' preferential financial support for the South countries, waiving and rescheduling debts payment for poor nations, providing support in climate change response, green transition, sustainable development and building post-2025 finance roadmap, strengthening new financial mechanisms and mixed financing with the involvement of the private sector.
In his view, technology, digital transformation and innovation need to have a central position in the development strategy of every country, playing as a driving force of green growth, labour productivity and competitiveness.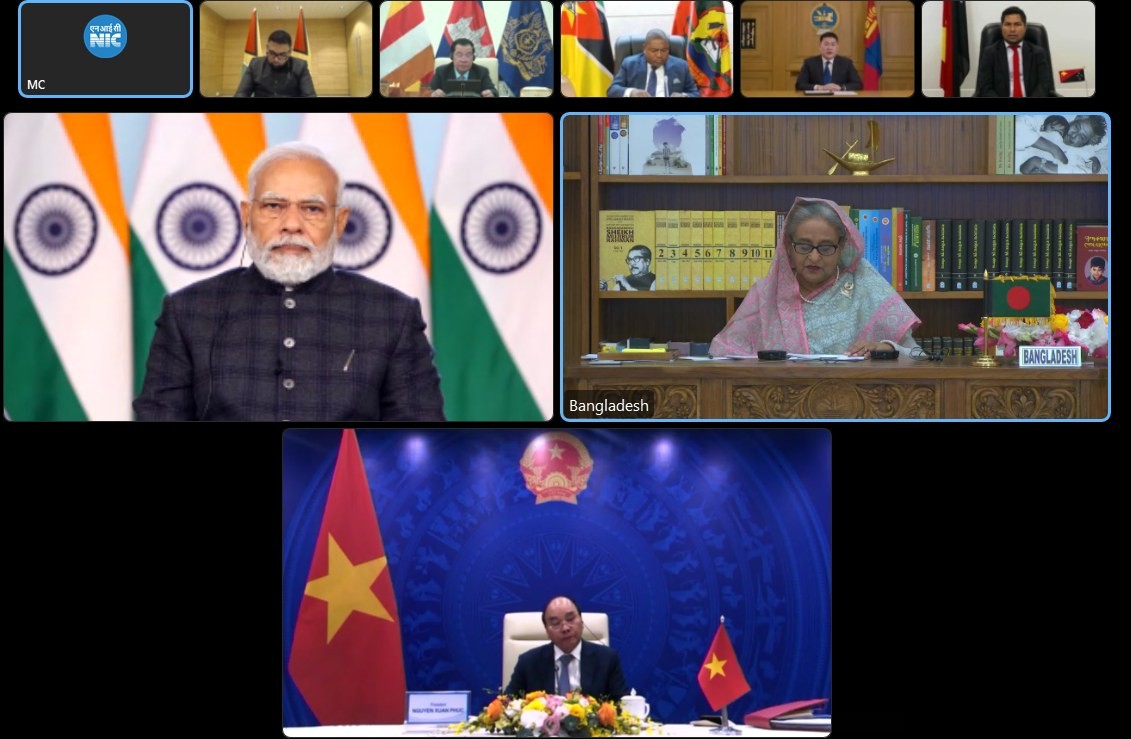 The session presented perspectives and priorities of Global South countries and generated ideas from Vietnam & other countries for global consideration & India's G20 Presidency this year.
The world is in a state of crisis and it is difficult to predict how long this state of instability will last, Prime Minister Narendra Modi said as he stressed the need for the Global South to escape the cycle of dependency on systems and circumstances which are not of its making, according to BQ Prime.
He also said that in the 21st century, global growth will come from countries of the South.
In his opening remarks at the Voice of Global South virtual summit, Modi flagged concerns over rising prices of food, fuel and fertilisers, economic impact of the Covid-19 pandemic as well as natural disasters driven by climate change. "We are meeting as a new year dawns and brings new hopes and new energy," Modi said.
"We have turned the page on another difficult year that saw war, conflict, terrorism and geo-political tensions. Rising food, fertiliser and fuel prices, climate change-driven natural disasters and lasting economic impact of the Covid pandemic," he said. "It is clear that the world is in a state of crisis. It is difficult to predict how long this state of instability will last," Modi added.
The Indian prime minister said the need of the hour is to identify simple, scalable and sustainable solutions that can transform societies and economies.
"Despite the challenges the developing world faces, I remain optimistic that our time is coming. And our time is coming. The need of the hour is to identify simple, scalable, and sustainable solutions that can transform our societies and economies. With such an approach, we shall overcome the difficult challenges," he said.
"I am confident that together the Global South can produce new and creative ideas. These ideas can form the basis of our voice in the G20 and other forums. In India, we have a prayer...it means may noble thoughts come to us from all directions of the universe. This Voice of Global South Summit is a collective effort for gaining noble ideas for our collective futures," Modi said.
The Indian prime minister noted that the Global South has the largest stakes in the future of the world.
"We, the Global South, have the largest stakes in the future. Three-fourths of humanity lives in our countries. We should also have an equivalent voice. Hence, as the eight-decade-old model of global governance slowly changes, we should try to shape the emerging order," he said.
Participants at the event urged stakeholders to take immediate action to meet sustainable development goals on schedule.
Themed "Unity of Voice, Unity of Purpose", the event saw the attendance of heads of State and Government leaders of Mozambique, Senegal, Guyana, Uzbekistan, Bangladesh, Cambodia, Mongolia, Papua New Guinea and Thailand.
Initiatives, commitments and recommendations at the event laid an important foundation for G20's agenda in 2023, toward the G20 Summit scheduled for September 2023.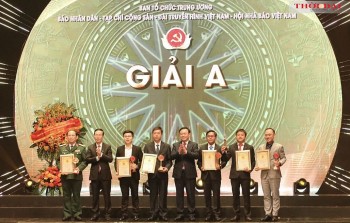 Viet's Home
The 7th National Press Prize on Party Building (named Golden Hammer and Sickle) - 2022 has been bountiful with thousands of entries on a variety of topics, rich in genres, closely following hot topics, outstanding events, key tasks of the political system and the country. Content relating to party building process was clarified and further exploited compared to previous years.