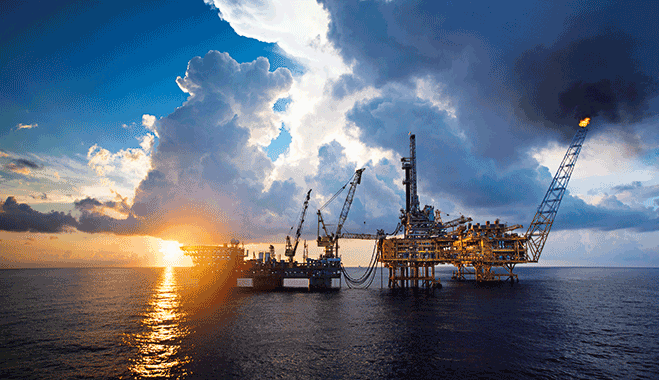 The PV DRILLING V at Hai Thach Moc Tinh Gas Field, offshore Vietnam (Photo: World Finance)
In the first months of 2020, the COVID-19 pandemic caused a sharp decline in domestic petroleum consumption due to limited travel and operation suspension of factories and enterprises. The situation is forecast to be continuing in the time to come, reported by VOV.
Data by the General Statistics Office showed that Vietnam imported 1.85 million tones of petrol and oil in the first three months of 2020, accounting for 61.67% of the total domestic demand at present.
Meanwhile, Dung Quat and Nghi Son refineries currently meet between 70-80% of the demand.
President of the VEA Tran Viet Ngai said that with the over-90% petroleum stockpile is sufficient for the domestic demand in the next three months, according to VOV.
In the latest review, the Ministries of Industry and Trade, and Finance have decided to reduce the retail price of petrol by over VND4,100/litre
Accordingly, price of E5RON92 is not higher than VND11,956 (US$0.51) per litre at the highest, while that of RON95-III was adjusted down to VND12,560 per litre at the highest.
The prices of diesel 0.05S and kerosene were capped at VND11,259 and VND9,141 per litre, respectively.
PetroVietnam's exploited output of crude oil in the first quarter exceeded its target by 10 per cent. Its electricity production reached 5.33 billion kWh, equivalent to 100 per cent of the first quarter plan. It produced 441,800 tonnes of nitrogenous fertiliser and 3.41 million tonnes of petroleum, 5.5 per cent and 2.5 per cent higher than its targets, respectively. Its total revenue dropped by 9.1 per cent to VND165 trillion (about US$7 billion) year-on-year due to a drop in global crude oil prices, reported by Vietnam News.
Candy Lee