Vietnam to Fully Reopen to Foreign Visitors by June 2022
Vietnam is to receive foreign visitors with a vaccine passport on a trial basis next month, towards a full resumption in June 2022.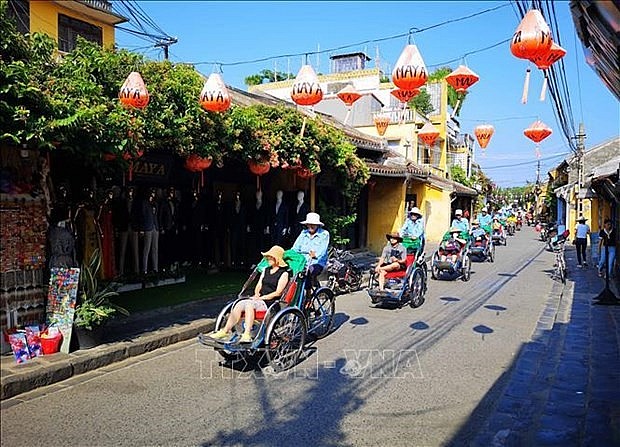 Full opening to international visitors could be in June 2022. Photo: VNA
Authorities hope to reopen select tourist destinations to vaccinated foreign visitors from countries with low Covid risks from November ahead of a full resumption in June next year.
From November 2021 to March 2022, the popular resort island Phu Quoc off the southern province of Kien Giang will be the first destination to be reopened to foreign arrivals, mainly from source markets with good management of the Covid-19 pandemic and high vaccination rates such as Northeast Asia, Europe, the US, the Middle East and Australia.
From December 2021 to June 2022, other favorite tourist sites such as Ha Long Bay in the northern province of Quang Ninh, Hoi An city in the central province of Quang Nam, Nha Trang city in the central province of Khanh Hoa and Da Lat city in the Central Highland province of Lam Dong may follow the suit.
The country will fully reopen its doors to foreign tourists from June, the Vietnam National Administration of Tourism said.
On Oct. 7, the central province of Thanh Hoa told the ministry that it hoped to receive foreign tourists at the end of this year.
Meanwhile, northern cities and provinces like Hanoi, Hai Phong, Quang Ninh and Ha Giang have built various tourism products in preparation of the return of domestic visitors.
Localities that want to reopen tourism asked the VNAT to work with concerned agencies, including the Ministries of Health, Transport, Public Security and Foreign Affairs, to design consistent regulations for tourism when reopening.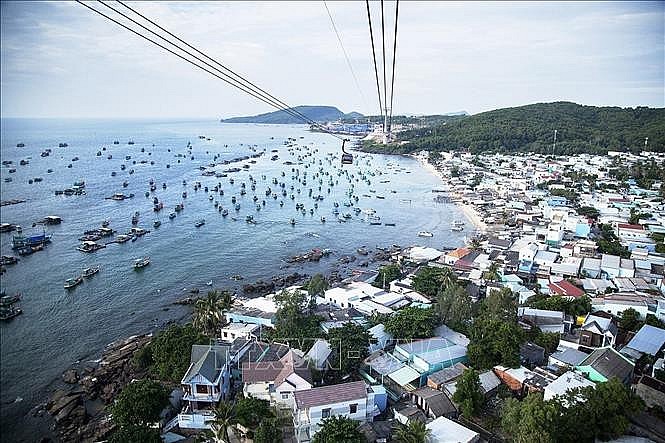 From November 2021 to March 2022, the popular resort island of Phu Quoc will be the first destination to be reopened to foreign arrivals. Photo: VNA
Initially, the government had planned to welcome back foreign tourists to Phu Quoc Island from this month but low vaccination rates forced the island to push back reopening.
VOV cited Quang Xuan Lua, deputy director of Kien Giang's Tourism Department saying Covid-19 vaccination was being accelerated in Phu Quoc to prepare to welcome back foreign visitors on a trial basis.
"People 18 and over in Phu Quoc have been vaccinated with their first dose. Their second dose will be administered by the end of October or the beginning of November."
"We're upgrading our medical equipment, human resources, testing capability, and epidemic prevention. We expect to welcome back visitors by November 20 as planned," Lua said.
Kien Giang has selected 14 four and five-star hotels for the pilot programme, with a total capacity of 8,000 rooms.
Safe travel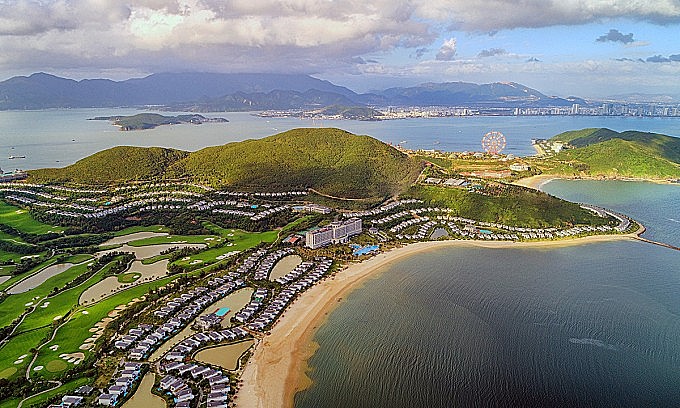 A resort on Hon Tre Island in Nha Trang Bay. Photo: VnExpress
Visitors wishing to enter Vientam are required to be fully vaccinated against Covid-19 and have a negative Covid-19 test 72 hours before their departure, VOV said.
They are also required to make health declarations and have their body temperature checked on arrival in line with Covid-19 guidelines, along with undergoing a quarantine period of just seven days as opposed to 14 days as previously.
To get the tourism sector back on track moving into the post-pandemic period, the Ministry of Culture, Sports and Tourism has proposed that localities provide travel agencies with incentives aimed at helping them to restore services, design new products, and train human resources.
The most important thing will be to develop a safe tourism model that offers self-contained services without any epidemic risks to the wider community, said Deputy Minister of Culture, Sports and Tourism Doan Van Viet, adding that vaccination should be accelerated in relevant localities.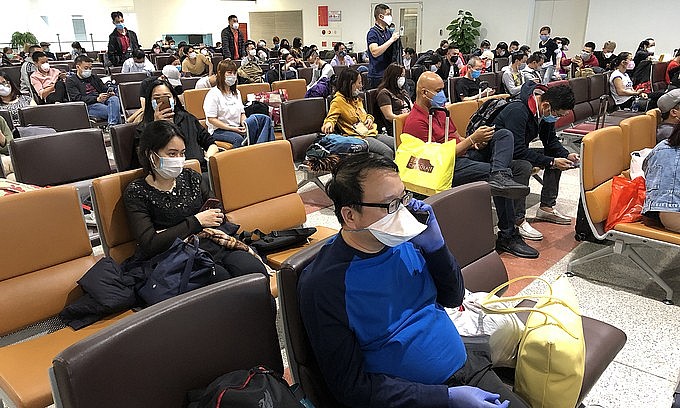 Vietnam is considering mutual recognition of vaccine passports with certain countries. Photo: VnExpress
Vietnam is considering mutual recognition of vaccine passports with countries in Southeast Asia, China, Japan, South Korea, the EU and the US, the Government Office announced Sunday.
Such mutual recognition is "very important and especially necessary in the current context," VnExpress cited the announcement.
Prime Minister Pham Minh Chinh has assigned the Ministry of Foreign Affairs to coordinate with the Ministry of Health and work with authorities in other countries on this issue.
The government closed its doors to foreign tourists and canceled all international flights in March last year as a Covid containment measure. Only Vietnamese repatriates, foreign experts and highly-skilled workers are allowed in with stringent conditions.
Vietnam recorded a 79 percent decline year-on-year in the number of foreign visitors in 2020 due to travel restrictions amid the pandemic.
The nation welcomed just 3.83 million foreign visitors against a record 18 million in 2019, according to official data.