Vietnam to Receive More Covid Vaccine Support than Expected
The country will get more coronavirus vaccine allocation from different sources in the next two months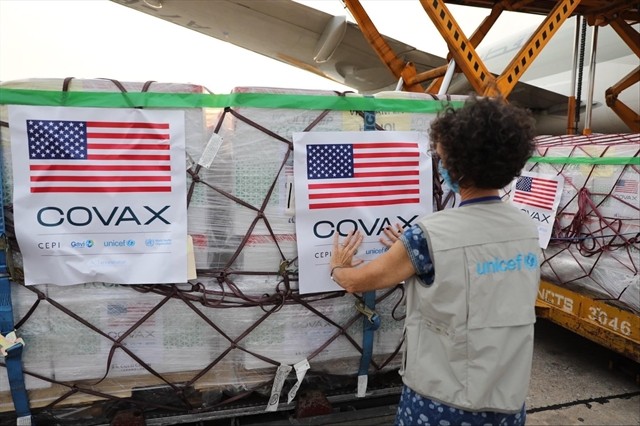 Photo courtesy of UNICEF Việt Nam
Vietnam has so far received around 23 million doses of Covid-19 vaccines from various sources, including the global Covax distribution plan, foreign governments, and signed contracts. The country is expecting more allocations in August and September, said Foreign Minister Bui Thanh Son on Tuesday afternoon. Vietnam has also been receiving medical supplies from international friends and overseas Vietnamese around the world.
The donation includes over 6.3 million test kits, nearly 600,000 face masks, 600 oxygen generators, 300 oxygen compressors, 30 ventilators and 77 refrigerators to store vaccines. These medical items and equipment have reportedly been used been timely used for the domestic anti-pandemic battle.
Son also proposed measures to promote vaccine mobilization as well as medicinal preparation to cope with the rising number of new infections. He said vaccine diplomacy an urgent task, a strategic and long-term task and a "front battle" that determines the success of the Government's vaccine strategy.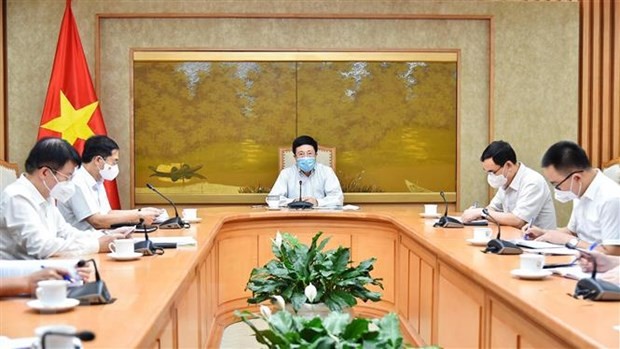 At the meeting. Photo: VNA
Meanwhile, Prime Minister Pham Minh Chinh has recently sent a letter addressed to the World Health Organization (WHO) Director-General Tedros Adhanom Ghebreyesus, asking for priority to be given to Vietnam in accessing COVID-19 vaccines in the next allocation round. He also expects more medical supplies and mRNA vaccine technology transfer from WHO to help Vietnam overcome this hard time, as reported by VNS.
Vietnam expects WHO to soon send a delegation of experts to assist the country in domestic vaccine research and production, Chinh wrote.
On August 25, U.S. Vice President Kamala Harris said the U.S. will gift Vietnam an additional one million Pfizer Covid-19 vaccine doses that "will start arriving within the next 24 hours." Harris made the pledge during her meeting with Prime Minister Pham Minh Chinh Wednesday noon, according to the Office of the Vice President.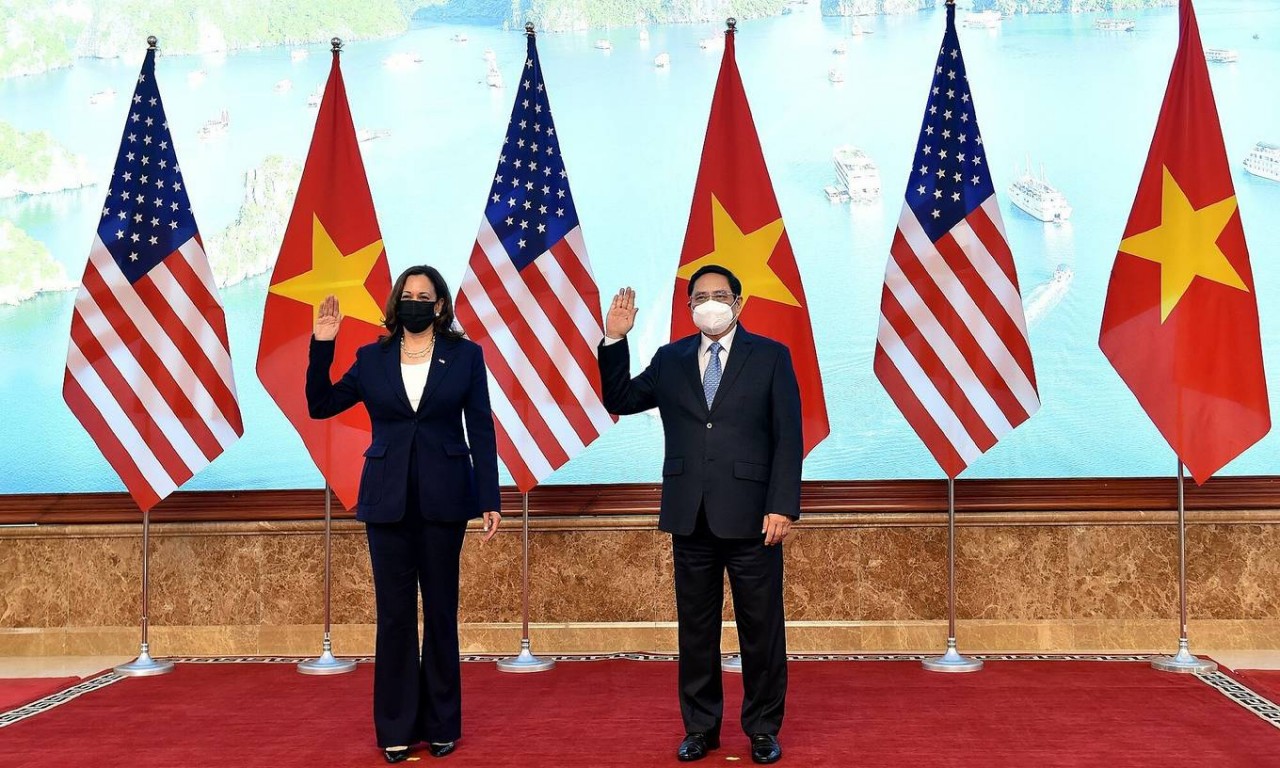 U.S. Vice President Kamala Harris and Vietnam's Prime Minister Pham Minh Chinh during a meeting at the Government Office in Hanoi, August 25, 2021. Photo: VNE
"I know the Vietnamese people are facing a difficult time right now with Covid-19. We also know that early in the pandemic, Vietnam was generous in supporting the United States when we were in a time of need, with over 250,000 PPEs and masks being delivered to our country when we needed them. So we are proud to reciprocate in a time of need, most recently with these 1 million Pfizer vaccines," Harris said.
The new doses will bring the U.S.'s total donation to Vietnam to six million doses, VNE reported.
Vietnam has vaccinated around 17.6 million people with at least one Covid-19 vaccine shot. Over 1.9 million people have been fully vaccinated.
The country aims to vaccinate 70 percent of its 96 million population by next year.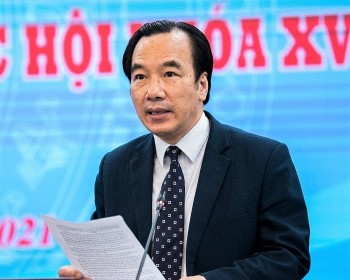 Focus
Consolidation of personnel; building and expanding the network of Malaysian partners; strengthening communication, and contributing to introducing to the people, especially the young generations of the two countries about the country and people of each side... are the focus of the Vietnam-Malaysia Friendship Association in the coming time. Chairman of the Association, Ngo Sach Thuc hopes that "people-to-people diplomacy will continue to be a pioneer in bringing the two countries and cultures closer to the goal of cooperation and integration".