Vietnam to recheck visa granting process for foreigners
Vietnam opens doors to foreign experts for its economic recovery plans, but the country will double-check entry of foreigners as Covid-19 is continuing to spread across the country that was partly caused by loose quarantine of foreign experts.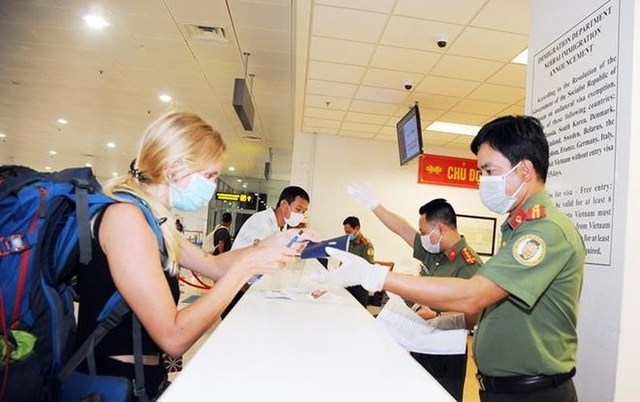 Vietnam will double-check entry of foreigners amid complicated development of Covid-19. Photo Tuoi Tre Thu Do
The Ministry of Foreign Affairs will assume responsibility for the issue and report to the prime minister, the Government's Office said in a document released this week.
Four other ministries will join the review including ministries of health, national defence, public security, and transport.
The request was made following the widespread transmission of Covid-19 after the disease resurgence in Vietnam on April 27 in part due to the infection from a Chinese expert who violated regulations on self-quarantine, Hanoitimes reported.
Vietnamese Ministry of Foreign Affairs' spokesperson Le Thi Thu Hang on Thursday said in observance of Covid-19 safety, the country "has halted foreign entries, and only allowed in a limited number of categories of arrivals – including foreign investors, technicians, skilled labourers, and business managers – but they all have to strictly comply with existing health protocols".
Currently, Vietnam is setting limits for foreign arrivals, including returning Vietnamese, as the country is focusing on battling domestic outbreaks. The foreign ministry continuously keeps updated with the pandemic developments around the world, and works with relevant authorities to adjust or relax entry procedures to realise the dual goals of containing the pandemic and promoting socio-economic development, she said.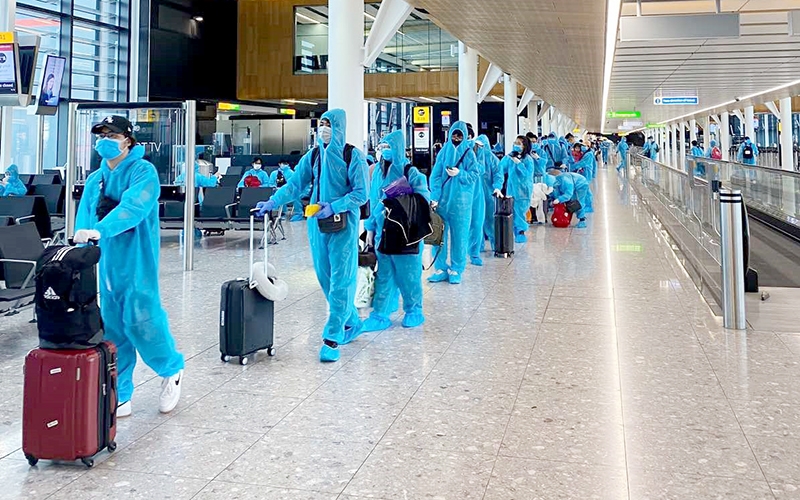 Vietnam opens doors to foreign experts for its economic recovery plans but the experts must observe Covid-19 protocols upon arrivals. Photo Vietnam Airlines
Since Vietnam has suspended the entry of all foreigners on March 22, 2020, five groups of foreigners are allowed to enter the country, including diplomats, officials, foreign investors, experts, and skilled workers.
They come to Vietnam with special entry permits granted by Vietnamese authorities after meeting requirements by representatives of the aforementioned five ministries.
All travelers, excepting for those on short business trips, will be subject to quarantine at a centralized government facility, corporate headquarters, factory, or a designated hotel.
They are quarantined upon the arrival.
Allowing the entry of those groups of foreigners is part of Vietnam's efforts to pursue the twin goals of both containing the virus and developing economy./.