South Korea allows Vietnamese workers to overstay visa until 2022
South Korea will allow Vietnamese and other foreign workers with expired Employment Permit System (EPS) contracts to become seasonal employees until March 2022.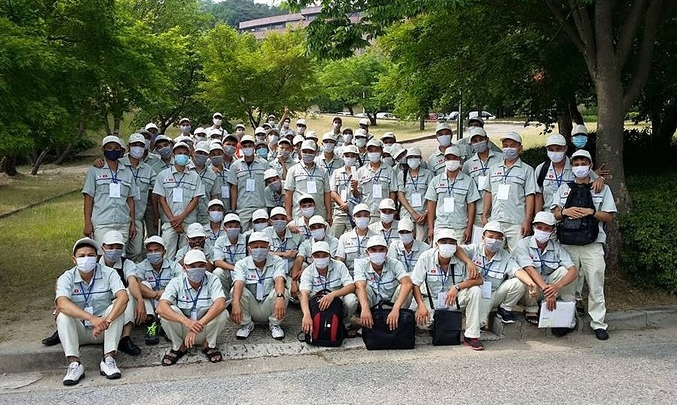 A group of Vietnamese workers in South Korea. (Photo courtesy of the Center of Overseas Labors)
The Center for Overseas Labor under the Vietnamese Ministry of Labor, Invalids and Social Affairs said that the new permission will apply to all overseas workers under the EPS who've completed their three- or four- year contracts using the E-9 (non-professional employment) visa. Unable to return because of the Covid-19 pandemic, they will be granted an extended residence permit by South Korea's Ministry of Justice, the center said.
It also said that the seasonal work program is recruiting 4,179 agricultural workers for 27 localities across the country and around 200 people for the fisheries sector in one locality, according to VN Express.
The center said the registration will be for employment from March 2 this year until March 31, 2022. Employees can choose to work continuously from one to a maximum of five months. Foreign workers applying for seasonal employment will also be paid higher minimum wages. They will also be eligible for occupational accident insurance.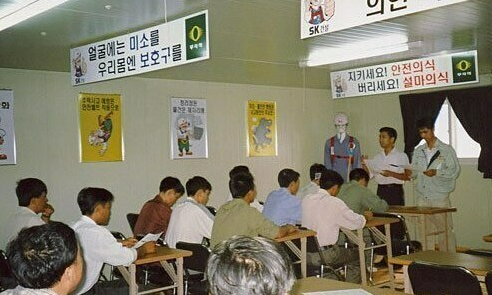 Vietnamese migrant workers attend a workplace safety class in South Korea. (Photo: VnExpress)
The program is not open to illegal residents or E9 workers in the agriculture and fisheries sectors who have reached the maximum number of times they are allowed to change their workplaces, VOV cited.
Earlier, Vietnamese workers in South Korea under the Employment Permit System with E-9 visas are allowed to have their residence permits extended for 50 days. Workers can visit Hikorea.go.kr website to make sure that their permits were extended and should let the Immigration Department know about their cases if needed, the department said.
South Korea has been extending residence permits as foreign workers wait for their flights. It has also been allowing them to switch to C-4 visas for seasonal workers allowing them to earn a living and filling the labor shortage caused by the Covid-19 outbreak.
There are about 50,000 Vietnamese working in South Korea, 34,600 of them under the EPS program. Between August 24 and December 31 foreigners were allowed to register to work for 30, 60, or 90 days in industries such as agriculture and aquaculture. Many workers are stranded in South Korea due to Covid-19.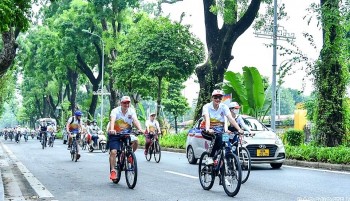 World
Staff of the embassies of ASEAN member states in Hanoi and their families joined a host of activities in Hanoi on August 13 within the framework of ASEAN Family Day 2022