Vietnam: Top 3 Most Popular Coastal Tourist Attractions For A Summer Holiday
Aside from famous destinations such as Hanoi or Ho Chi Minh City, Vietnam is also significant for its beautiful coastal cities and stretching coastline. Here is top 3 most popular coastal tourist attractions in Vietnam.
Vietnam is a country with a coastline 3,400 km long, with many beautiful coastal cities. Vietnam is the perfect country for explorers – whether you're looking to treat your tastebuds with new and delicious food, glide through floating markets, or explore modern architecture in ancient cities, you'll find something new to discover around every corner. Of course, that makes Vietnam a hugely popular destination for gap-year travellers, backpackers, and any other traveller looking to get the most out of their next trip!
One of the best parts about visiting Vietnam is, of course, the beaches. Due to its position on the South China Sea, Vietnam is home to long stretches of coast that make for amazing beach vacations. If you're looking for some seaside relaxation on your next trip, you need to put these beach cities on your radar!
1. Phu Quoc Emerald Island
Phu Quoc island, situated roughly 40 kilometers away from the south coast of Vietnam, is an emerald island where modernity meets tranquility. An underpopulated island archipelago quietly tucked in the Gulf of Thailand, Phu Quoc truly is a hidden paradise in the making. Its untouched nature and pristine coastline make it a premier vacation destination for wanderlusts to discover.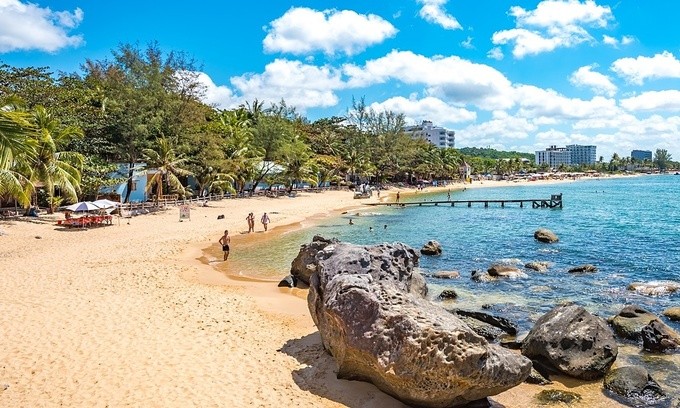 Photo: Shutterstock
The whole island district has a total area of 589.23 km². Duong Dong Town, located in the northwest, is the capital of the island district. Far from Rach Gia about 120km and 45 km from Ha Tien town. In 2006, the Kien Giang Coastal was recognized by UNESCO as a biosphere reserve.
Phu Quoc tourism is strongly invested in transportation infrastructure and accommodation. There are many direct flights from domestic and foreign are set up to Phu Quoc, hundreds of large resorts are built.
Phu Quoc has 22 large and small islands, of which the largest is Phu Quoc Island. Which covers an area of 574 km² (56,200 ha), 50 km long, 25 km wide in the north of the island. The highest point is 603 m (Lord Mountain). The natural topography runs from south to north with 99 hills. The shallow sea areas are less than 10 m deep. However, the small island cluster of An Thoi port is completely separated from the southern tip of Phu Quoc Island by a strait with a depth of more than 60m.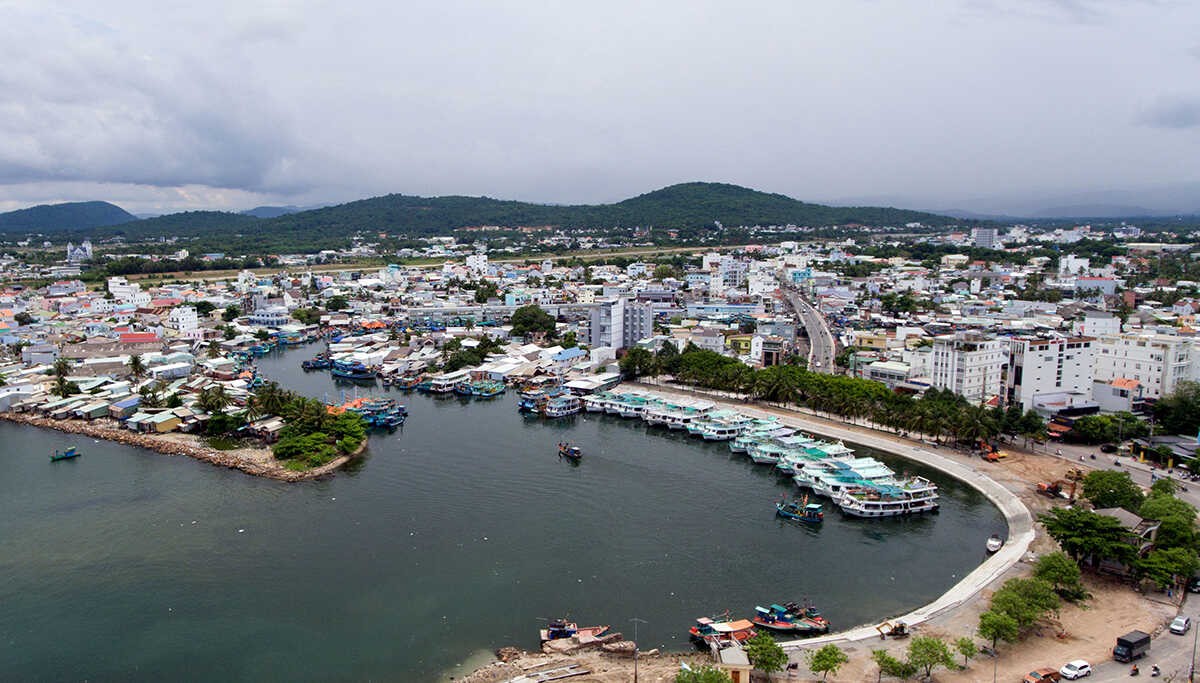 Photo: VnExpress
Dry season lasts from November until May. This is the nicest time to visit Phu Quoc Island and enjoy sunny beaches all day. April and May tend to be the hottest months and sometimes temperatures can even go up to 40°C (104°F). Therefore, if you want to venture on Phu Quoc Island during the dry season, but avoid the hottest weather, the best time to travel is from November until March. Do note that this is also the peak season and many tourists will overcrowd the island. If you want to avoid the crowd and don't mind a little bit of heat, traveling in April might be your best option.
Being a beach break destination, there are not so many attractions to visit in Phu Quoc Island. In fact, you can easily tick off all tourist destinations in a day or two. However, when it comes to less adventure and more relaxation, it's tricky to tell exactly how long you should stay here!
Photo: H.Mai/ Thanh Nien
If you're short on time and budget, you should still spend at least 2-3 days in Phu Quoc if you truly want to enjoy everything on the island. A one-day trip to the Southern part and another short trip to the North is enough to get the whole island covered.
Alternately, if you're happy to lie down and do nothing much, a week or more is ideal. Take a day tour covering the major attractions, go for a snorkeling cruise amongst the rich marine life and catch fresh fish, visit the local night market and taste exotic food, or simply just lie down and laze around Long Beach all day.
2. Nha Trang City
To those who are familiar, Nha Trang immediately brings to mind the image of a beautiful long coastal stretch with crescent white sandy beach, a stunning bay with large and small islands, and a wide system of surrounding lush hills. Above and beyond the well-blessed natural landscapes, Nha Trang keeps travelers busy with dozens of recreational activities like visiting the historical sites of ancient Cham people, immersing in a seafood haven, joining lively nightlife, trying adventurous water sports, and especially mud bathing.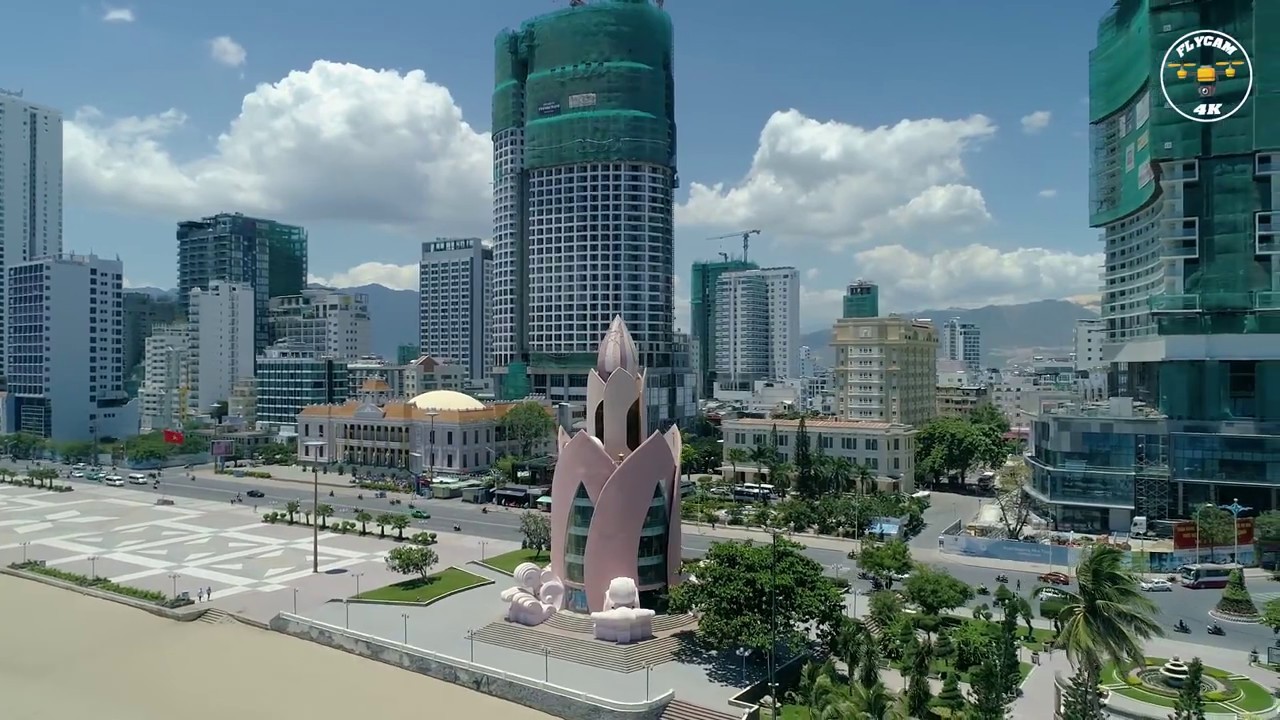 Photo: Youtube
Besides, with a big number of high-rise hotels and resorts popping up every year along the coast, Nha Trang is suitable for all traveling styles, from a sun-kissed escape, a romantic journey, a family vacation to a business trip. No matter the reason you come to Nha Trang, this lovely beach city will offer you the best trip you can find from nowhere.
There are also 2 separate seasons in Nha Trang. The dry season lasts from January to August while the rainy one lasts from September to December. The hottest months of the year fall in July and August while the coldest months are in January and February. Therefore, the best time to visit Nha Trang is from March to June when you can feel free to enjoy the cool weather, the calm sea, and lots of sunshine.
Used to belong to Champa, Nha Trang still owns some historical sites of the ancient Cham people. Featuring not only unique architecture but also a long-lasting history, Po Nagar Cham Towers (or Po Nagar Temple Complex) is one of the most typical sites.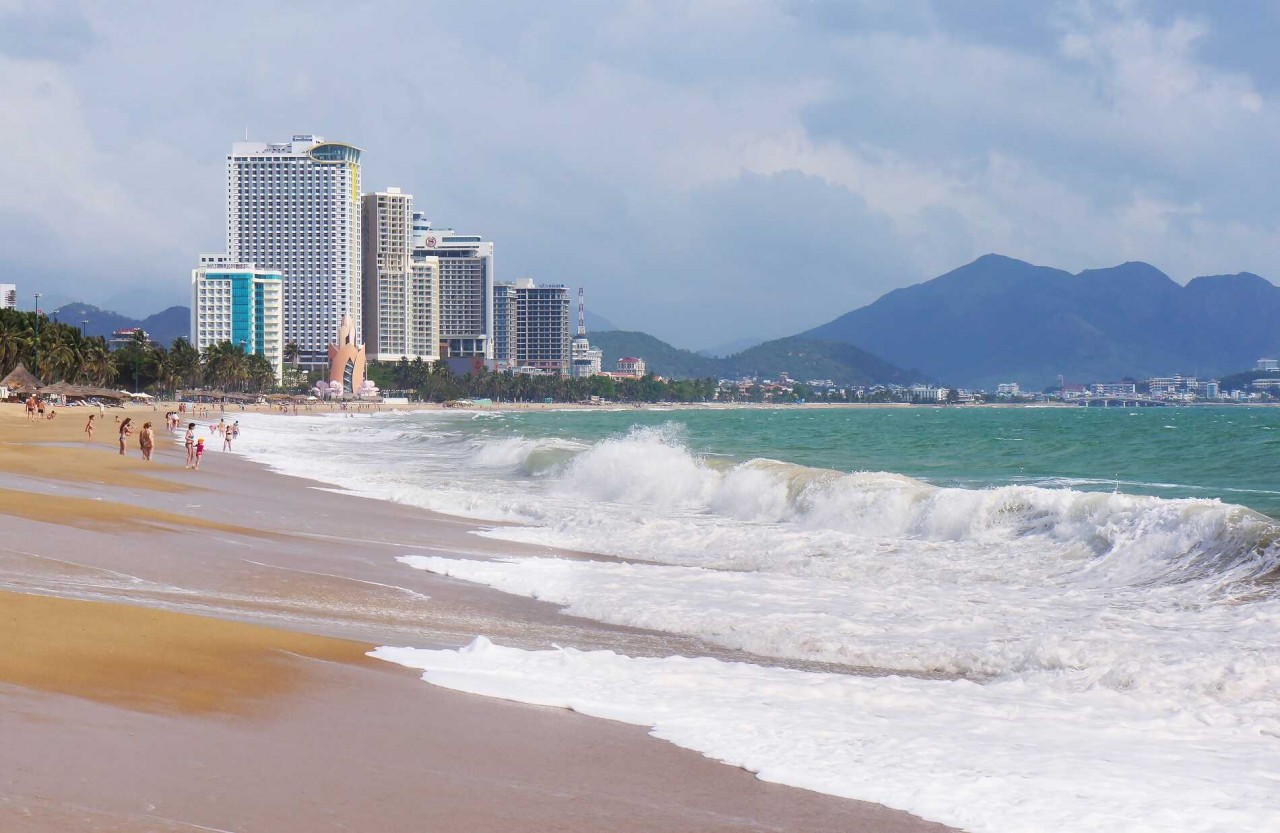 Photo: Shutterstock
Lying at the end of Tran Phu boulevard, the National Oceanographic Museum of Vietnam is a noteworthy attraction when visiting Nha Trang. This is one of the earliest scientific research facilities in Vietnam and the largest storage of marine artifacts and researches in Southeast Asia.
It goes without saying that Nha Trang is a paradise for seafood lovers. Being a coastal city, Nha Trang offers a variety of fresh seafood like crab, squid, clams, fish, lobster, sea urchin, etc. You can easily enjoy seafood right at the food stalls along the coast or some seafood restaurants in the city like Nhat Phong 3, Hai San Bo Ke, Gio Bien, Nha Trang 6 Ngo Si Lien, and so on.
3. Hoi An
A once bustling trading port, Hoi An is nowadays a rustic and charming cultural magnet to any visitors. The city seems to be forgotten by time, and retains much of its traditional heritage since the golden days: this place is clearly an intersection of Eastern-Western culture, the crystallization of Vietnamese, Chinese, Japanese and European countries manifested in cuisine, architecture, and local traditions.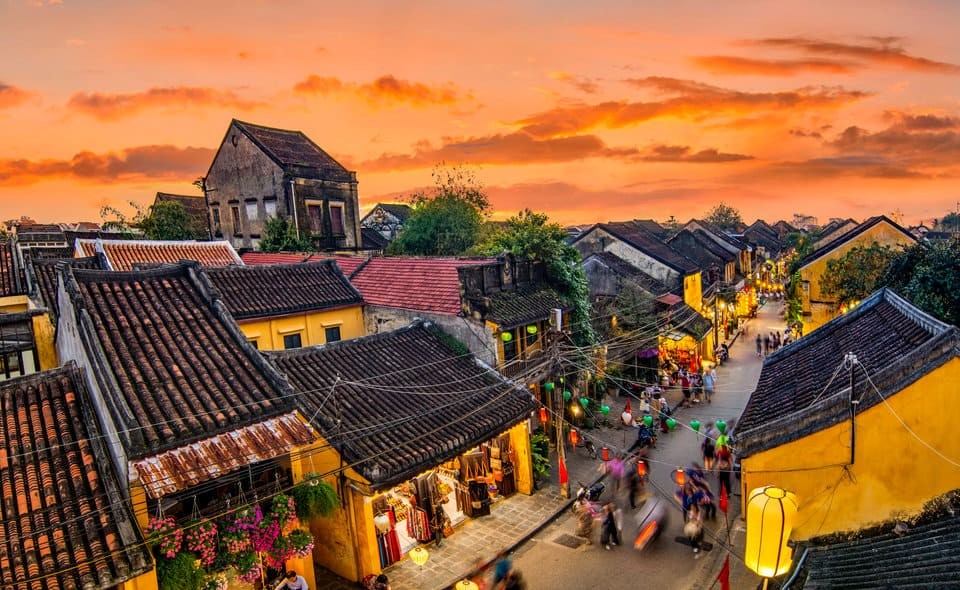 Photo: Vntrip
Always ranking first in the list of most attractive destinations of Vietnam, Hoi An captures the hearts of travelers through a nostalgic, peaceful beauty with red tile roofs, iconic yellow walls, dreamy and romantic rivers, and stunning calm beaches.
As one of the top places to visit in Vietnam, Hoi An still retains almost 1,000 architectures from streets, houses, assemblies, to communal houses, temples, shrines and bridges. So the first must-do thing in Hoi An is to explore the city with renowned places like Japanese Covered Bridge, Tan Ky Old House. Phung Hung Old House, Cantonese Assembly Hall. With a tourist map, you can easily explore the city on foot.
In addition to the ancient and peaceful beauty of the old town with its red-tile roofed houses, iconic brilliantly yellow statues, or colorful lanterns, Hoi An also captures visitors by stunning An Bang Beach. The natural picture drawn by stretching white sand strips, emerald blue sea surface and rustic boats, along with the cool breeze from the sea, will dispel all fatigue and anxiety in your daily life's hustle and bustle.
Besides the ancient streets and fanciful shimmering lights of lanterns, Hoi An also captivates visitors' hearts with a unique and diverse culinary paradise.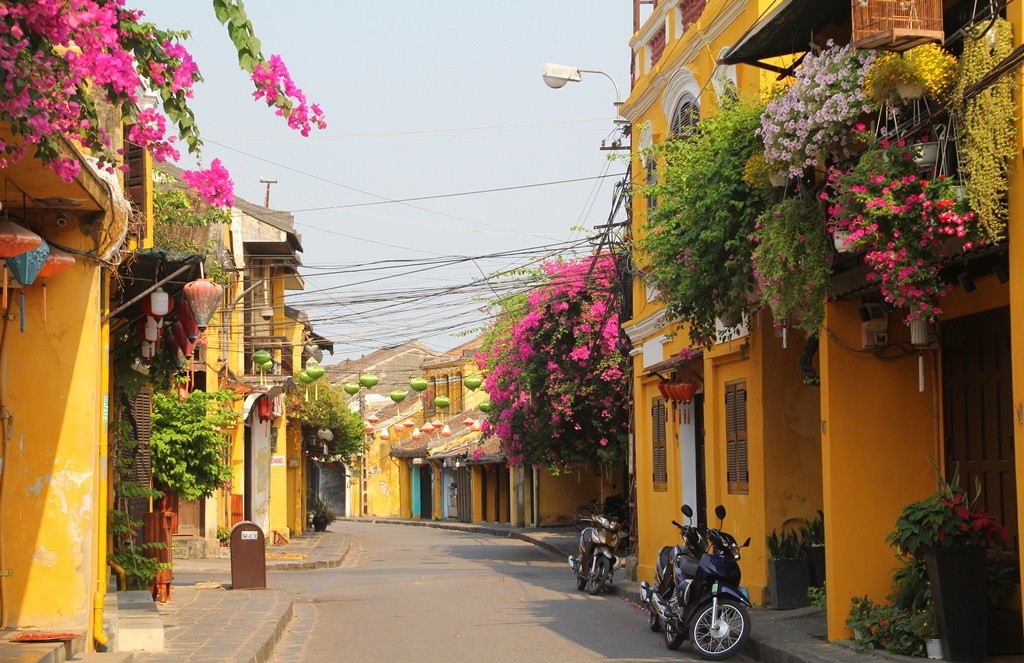 Photo: Thanh Nien