Vietnam & Visas: a Traveller's Insight
Through a series of photos, Vietnam Times' young writer Réka Márkos captures the highs and lows of post-Covid travel out of and into Vietnam.
Travelling long distance to Vietnam, while exciting, can sometimes be a hassle in the post-pandemic era. Depending on whether its for work, travel, or both, it can affect the visa and entry process.
Entering Vietnam on a tourist visa is simple enough - in fact, quicker than ever, what with applying for an approval letter beforehand and then receiving a stamp at immigration for a 30 day entry.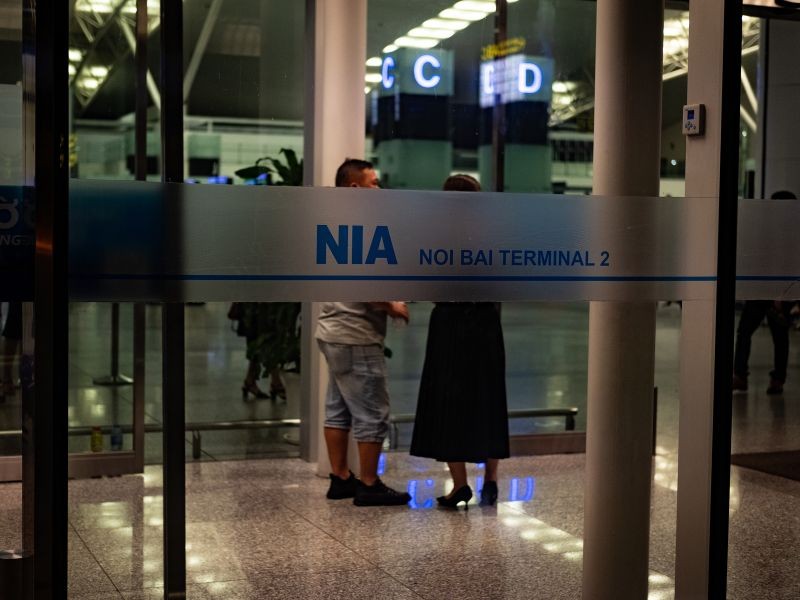 Noi Bai Airport. Image: Réka Márkos
Applying for a business visa can also be a straightforward process, provided that a company can support entry, and ensure all necessary documents are organised beforehand.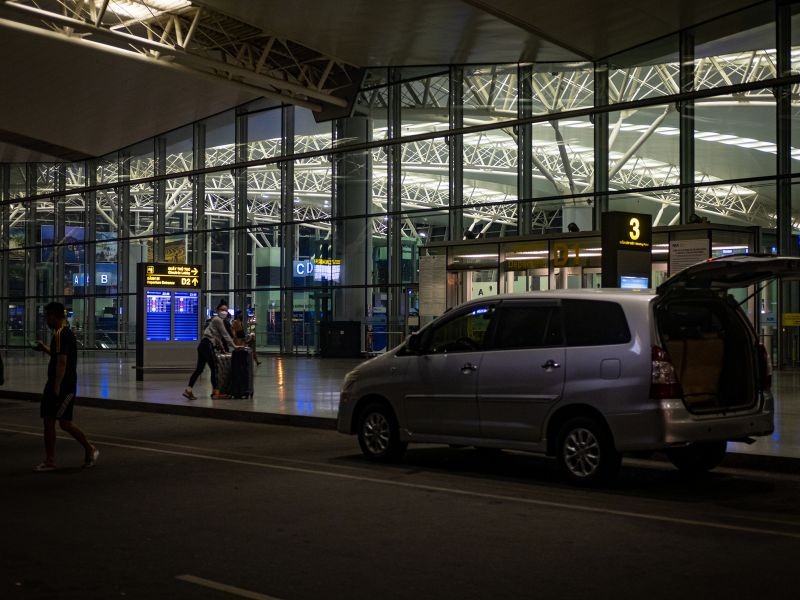 Unloading the taxi before departure. Image: Réka Márkos
After my quick trip home, I planned to renter Vietnam with a business visa but due to time constraints, I could only apply for a one month tourist entry. For this I needed the printed approval letter, proof of vaccination, proof of a negative Covid test, a valid passport, and a 25kg rucksack filled to the brim with snacks for those who hadn't had a taste of home since pre-Covid.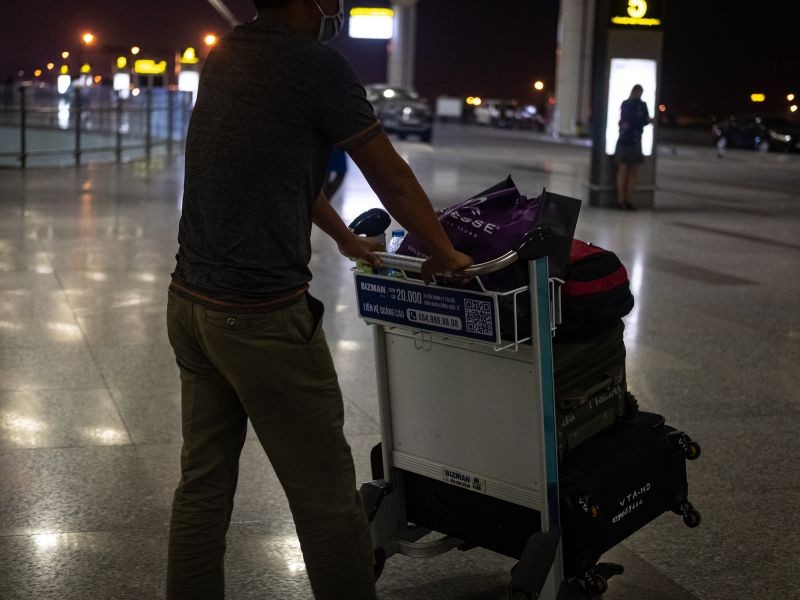 Passengers gearing up for travel. Image: Réka Márkos
Flying to Ireland, my home country, couldn't have been easier. The trip included a quick two-flight layover. While clutching my PCR Covid test in the queue for check-in, I realised that it wasn't even needed. Another passenger, when they spotted it, laughingly told me that "We're going back to a country where mask wearing isn't compulsory, or a fashion statement, it's almost obsolete." Indeed, the fresh packet of masks I brought on the trip remained unopened until returning to Vietnam.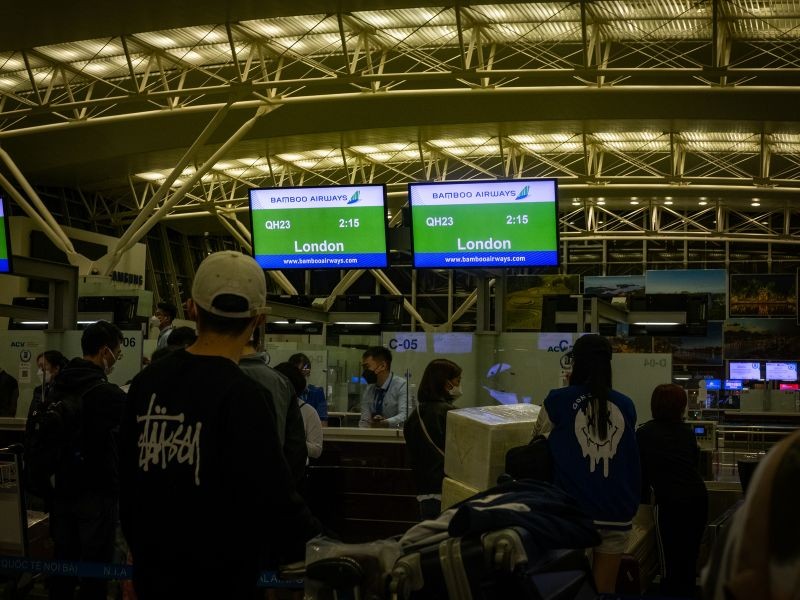 Calm amisdt chaos at the check-in desk. Image: Réka Márkos
Noi Bai airport was deserted, and the lines were short and swift. The flight was so empty that I even had the coveted three seat luxury for ample napping.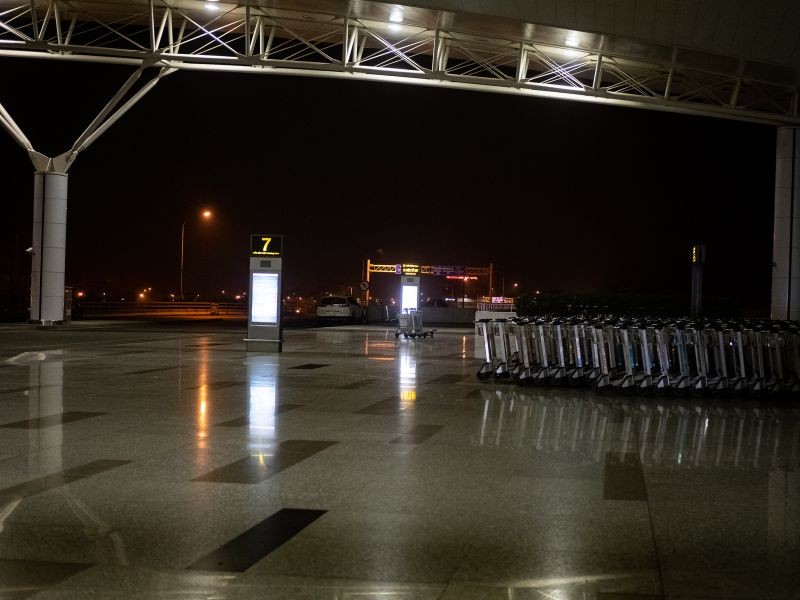 Noi Bai, deserted. Image: Réka Márkos
Being at home was healing, as always, but I started to miss those red sunsets over hazy Hanoi.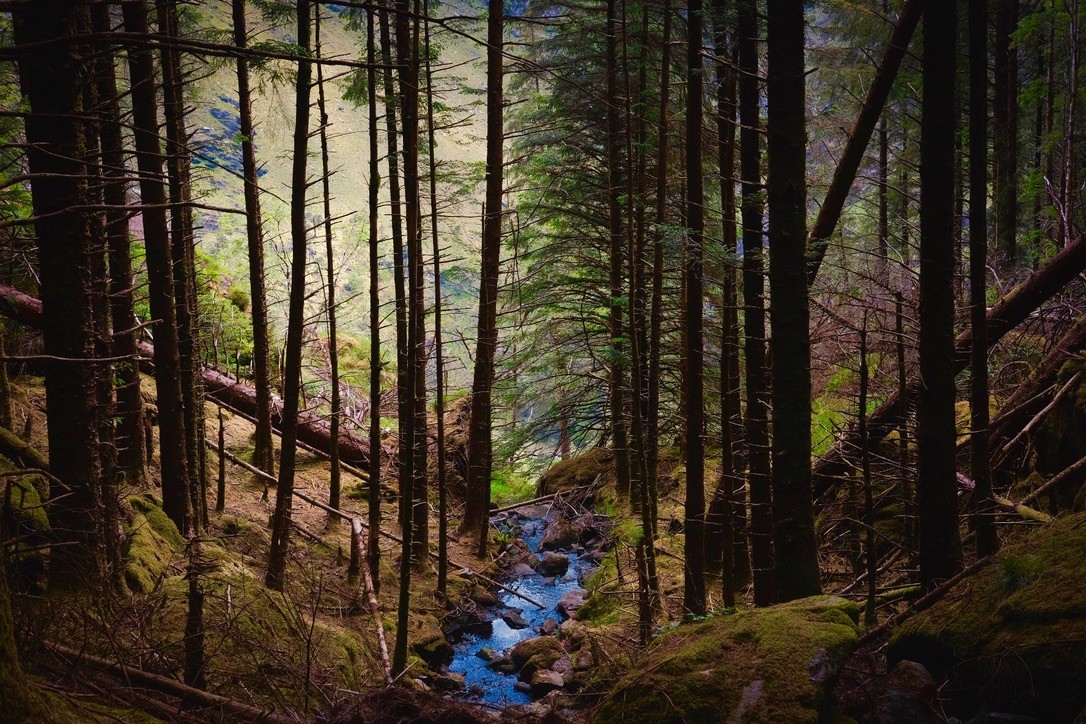 The simple charms of an Irish forest near my hometown. Image: Réka Márkos
The return flight back to Vietnam wasn't such a walk in the park. The invitation letter hit my email a mere 10 minutes after check-in closed, so rebooking for the next day was the only option. While being no stranger to spending nights in airports, this time I stayed in a budget room for the night, scented with pugnent wafts of mould. But a bed is a bed, and the next day I was equipped with everything I needed, from the PCR test and invitation letter to the pre-flight anxiety after already missing two the day before.
Red-eye flights devoid of ground staff. Image: Réka Márkos
Being on a 14 hour flight in the middle seat, with a stranger using your shoulder as a head rest isn't generally considered luxury travel by average standards, but it felt like I had made it by the skin of my teeth. Moral of the story - make sure all of your documents are in order before attempting to fly to Vietnam, regardless of the visa.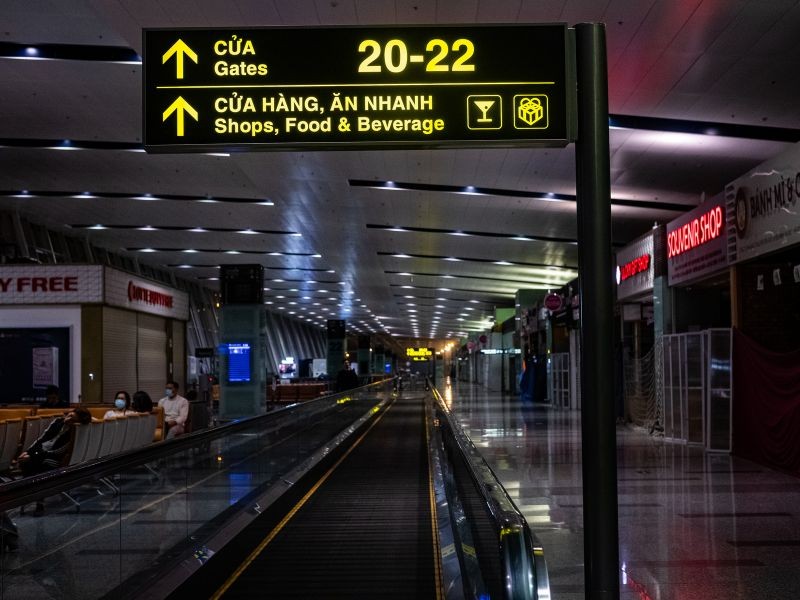 Peace and naps at the usually busy airport. Image: Réka Márkos
As a foreigner entering Vietnam, holding a temporary residence card or work permit makes the process easier, but being between jobs this wasn't an option for me at the time.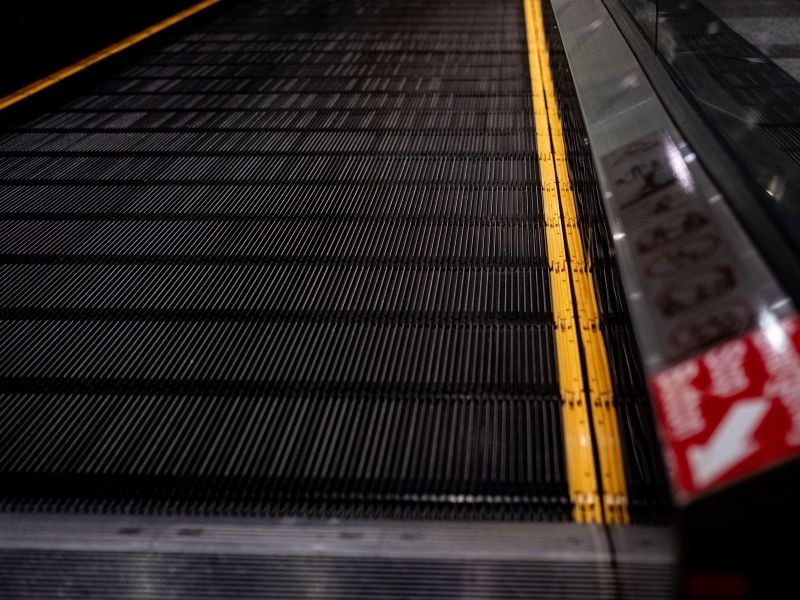 A saviour for weary, laden travelling. Image: Réka Márkos
Entering for a business visa requires sponsorship from a company, and having two passport photos on arrival saves the extra $5 fee. Arriving back in Hanoi after what was a hasty, emotive, and complicated trip, still feeling the lingering hugs from home, it was worth it in the end.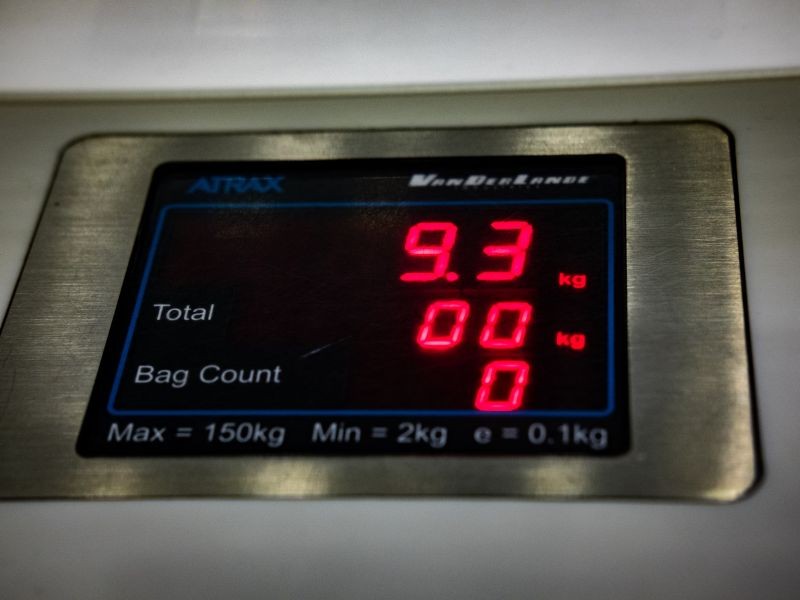 On the return flight, being hit with a hefty overweight baggage fine. Image: Réka Márkos
I treated myself to a delicious Vietnamese sandwich. My coriander banh mi replaced the flavours of home and commemorating the start of a new era in Vietnam felt like the start of freedom - trips away are once again possible.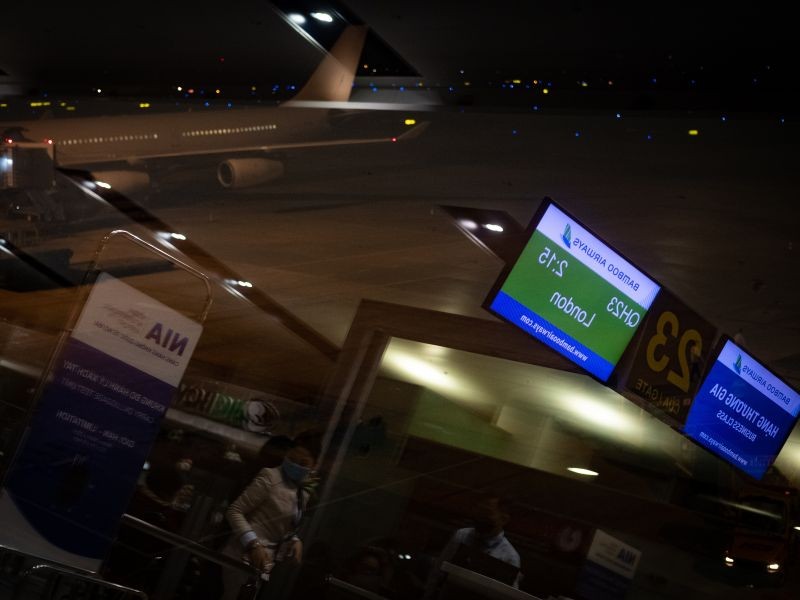 At the boarding gates. Image: Réka Márkos
After a long lockdown where living abroad without the privilege that I took for granted, the ability to come back to a second home felt like a choice, rather than a necessity for work. This summer will see a hoard of foreigners in Vietnam leaving once again to travel, work, eat, drink, and embrace a nation that they haven't been able to see for two years.
For my next flight to Vietnam, I'll just ask for a little less coriander on the banh mi and a seat next to the window.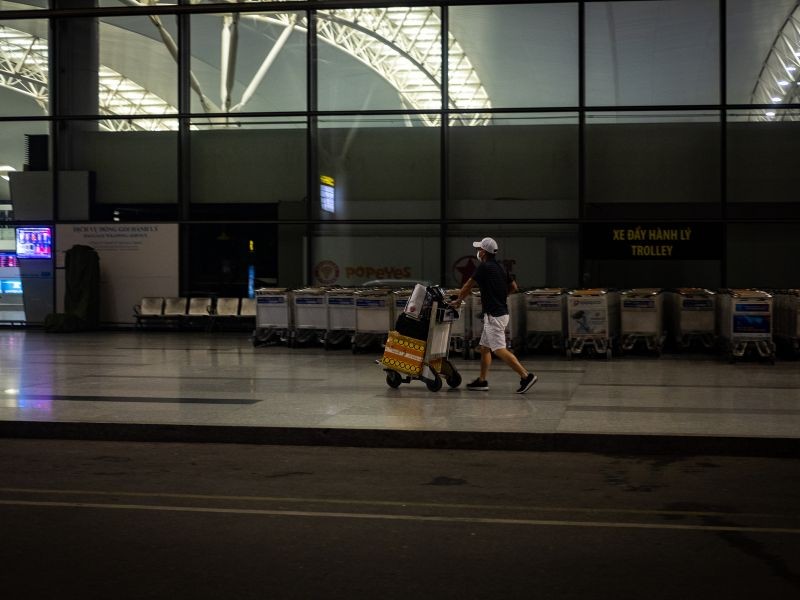 Flying from shorts to scarves to face a chilly Irish spring. Image: Réka Márkos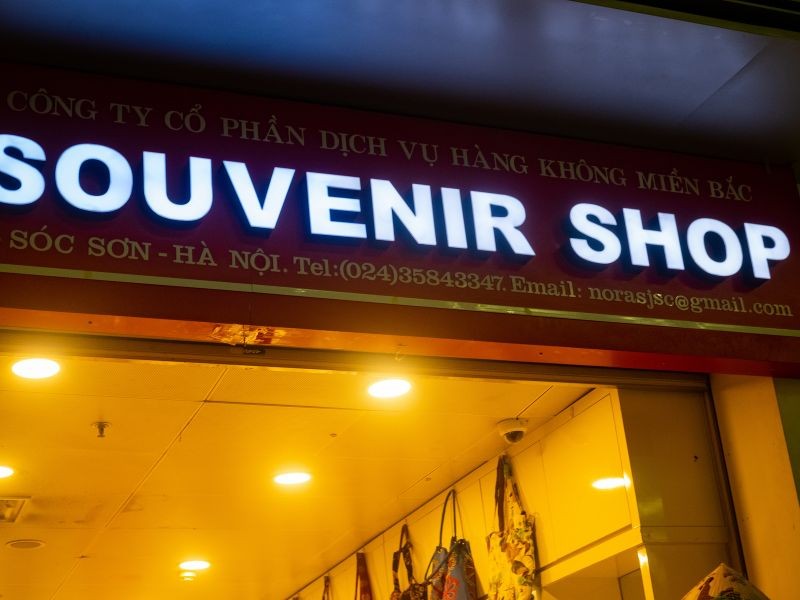 Roaming through duty free. Image: Réka Márkos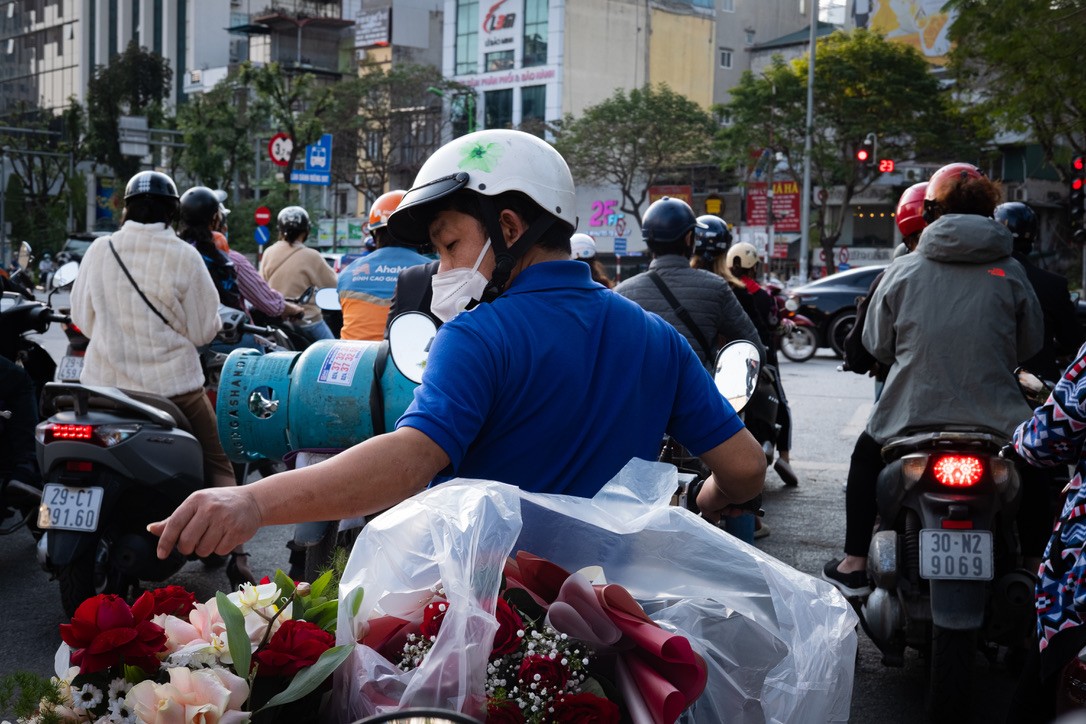 Hanoi streets returning to their pre-Covid buzz. Image: Réka Márkos
For more information, and to apply for a Vietnamese approval letter visit:
https://www.vietnam-visa.com/vietnam-visa-approval-letter/
Vietnam's Tourism Bouncing Back

Tourist attractions in 35 cities and provinces quality welcomed around 6.2 million visitors during the nine-day Tet (Lunar New Year) festival.
Phu Quoc Awakens, Americans are Arriving

As Vietnam's international tourism slowly resumes, American expats reflect on the state of the post-Covid world from the quiet shores of an awakening Phu Quoc.