Vietnam Joins Australian Agriculture Visa Programme
Australia has agreed to receive Vietnamese workers in the agricultural sector under a Memorandum of Understanding signed on March 28.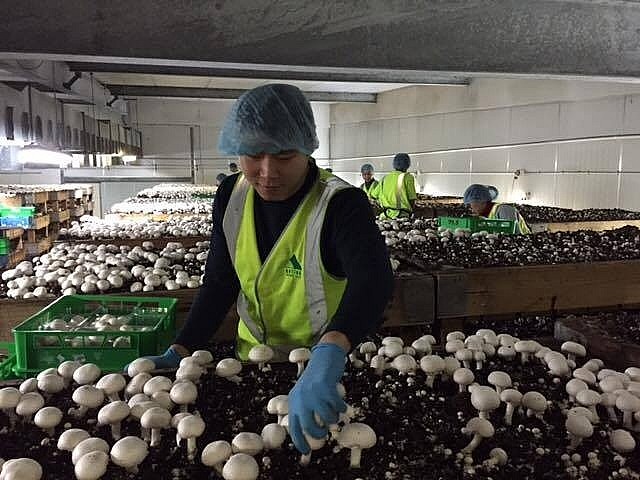 A Vietnamese workers in Australia. Photo: Thanh Nien Newspaper
Australia on March 28 informed that it has signed with Vietnam the first bilateral Memorandum of Understanding (MoU) under the Australian Agriculture Visa Programme.
In a press release, Australia's Minister for Foreign Affairs Marise Payne said Vietnam's participation in this programme strengthens and extends the nations' already rich people-to-people links.
For decades, Vietnamese workers, students, businesspeople, and tourists have made extensive contributions to Australia. The Australian Government looks forward to this continuing under the programme.
Vietnam's early participation in the Australian Agriculture Visa Program demonstrates the Morrison Government's commitment to deepening cooperation under the Australia-Vietnam Strategic Partnership.
It is a key initiative of the Australia-Vietnam Enhanced Economic Engagement Strategy launched by the two countries' Prime Ministers on November 1, 2021.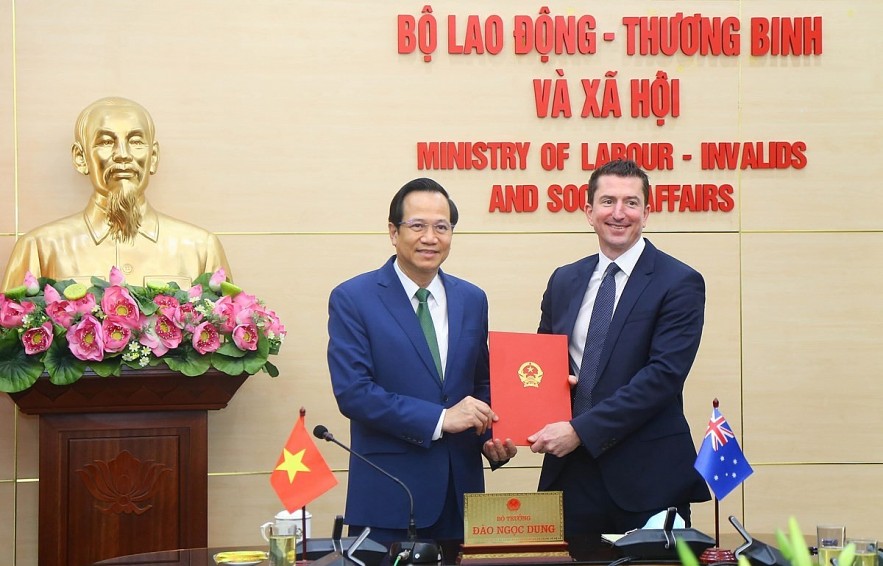 Representatives from Vietnam's Ministry of Labour, Invalids and Social Affairs and the Australian Department of Foreign Affairs and Trade at the signing ceremony. Photo: VNA
"Australia and Vietnam share a strong and optimistic agenda in our relationship. We are bound by warm ties of friendship and family that extend across every level of community, government and business. This step reflects what is possible when we work together," the Minister said.
The Australian Agriculture Visa Programme is intended to provide a sustainable, long-term contribution to Australia's labour supply that supports Australia's agricultural and primary industry sectors. It supplements the Pacific Australia Labour Mobility (PALM) scheme, which remains the mainstay for meeting agricultural workforce shortages in our primary industries sector and the key solution for the current harvest.
Under the Australian Agriculture Visa Programme, employees will be recruited to work across a range of agriculture sectors, including horticulture, dairy, wool, grains, fisheries and forestry, including support services and primary processing.
Vietnamese Ambassador to Australia Nguyen Tat Thanh expressed his hope that the MoU will mark the start of a sustainable co-operation process between both sides, including in the industrial and service sectors, VOV reported.
He noted that both the Vietnamese and Australian economies are highly complementary, particularly as both countries share intertwined interests.
The diplomat added that flourishing co-operation in education, training, and vocational training over the years will provide a basis for mutually-beneficial and comprehensive cooperation between the two countries, particularly in the labour field in the future./.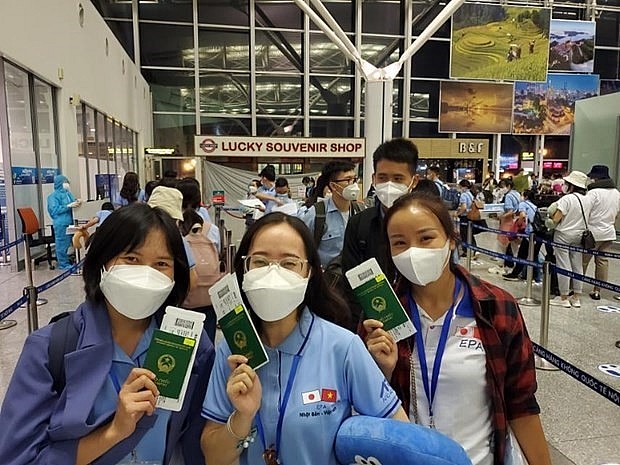 Vietnamese nurses prepare to go to work in Japan. Photo: VNA
The number of Vietnamese guest workers decreased over the last two years as a result of the Covid-19 pandemic, according to the Department of Overseas Labour under the Ministry of Labour, Invalids and Social Affairs.
Between 2016 and 2019, an average of over 100,000 Vietnamese went to work overseas each year. However, the figure dropped to 78,000 in 2020 and 45,000 last year due to the pandemic.
At present, there about 580,000 Vietnamese guest workers in total, including nearly 250,000 in Japan, some 230,000 in Taiwan (China), and nearly 50,000 in the Republic of Korea./.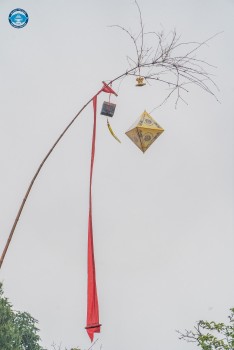 Viet's Home
In the past, the Neu pole (a tall bamboo pole with red garment strips used to ward off evil spirits during the lunar New Year) lowering ceremony at the royal palace of the Nguyen Dynasty was performed to mark the end of the New Year holiday and prepare to enter a new working year.