Phu Quoc Awakens, Americans are Arriving
As Vietnam's international tourism slowly resumes, American expats reflect on the state of the post-Covid world from the quiet shores of an awakening Phu Quoc.
There is a mid-November chill in the early morning air, making most of the native islanders sport light jackets as they drive into town. Even the tropical island of Phu Quoc experiences some winter, albeit extremely mild. However, my fellow American and I ignore the cold. Our big Hawaiian shirts manifest warm vibes and sunshine. My friend blasts music from her iPod. The churchy lyrics of Kanye West echo over the quiet streets of this sleepy isle.
We drive into Dương Đông, Phu Quoc's main town. It is my first day on the island and I haven't rented a motorbike yet so we are forced to share my friend's ancient, white scooter. The poor machine sighs as it trudges up the hill into town. It is not used to the weight of our combined American might.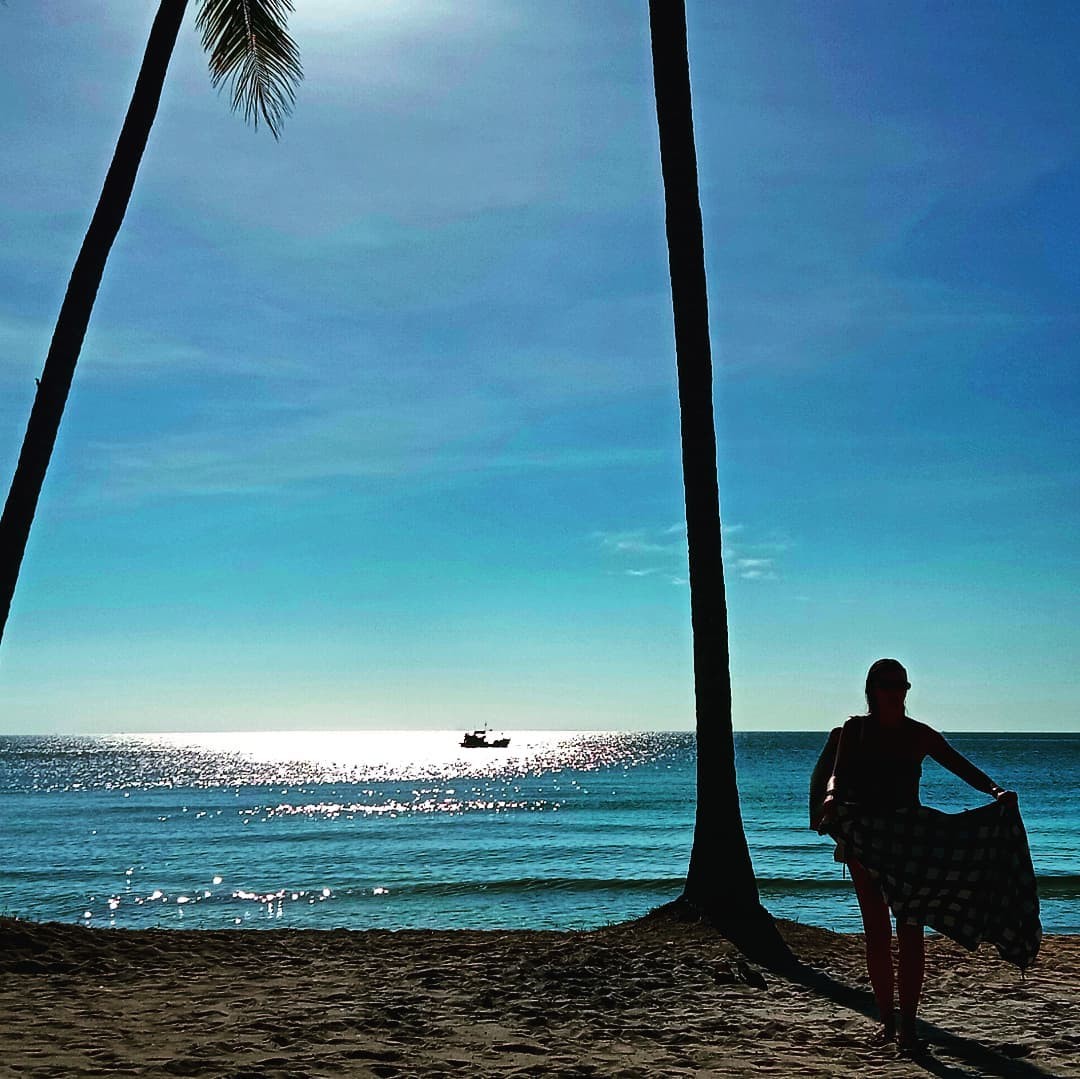 Reuniting with a friend in Phu Quoc. Photo by Glen MacDonald.
My friend and I share a nationality, booming voices, and not much else. She is a Southerner, originally from New Orleans, preferring hot nights and chilled poolside days. I am a Northerner, a New Yorker by way of Pennsylvania. I need winters to remind me of the passage of time, while she prefers to forever bask in sunlit bliss. She raves about the bustling thrills of Saigon while I entice her with tales from my coffeeshops tours of Hanoi. Our many barroom conversations, lubricated by gin and tonics, always end in impassioned yelling matches over useless trivia. Despite this, we remain close friends; fellow Americans in a foreign land.
We arrive at the Saigonese Eatery, a favorite of hers. My friend has been 'stuck' on the island since Vietnam's fourth Covid outbreak last April. Even though a majority of the nation is vaccinated, including herself, she has decided to stay on the quiet shores of Phu Quoc, waiting for Vietnam's era of new normalcy to begin. For the past several months, she has worked remotely, lived cheaply, and immersed herself in island culture. As a true foodie, she has familiarized herself with Phu Quoc's many bars and restaurants and dubbed the Saigonese Eatery as her favorite and it soon became mine too.
We sit under the gaze of a beautiful Vietnamese woman painted on the wall. She smiles silently as we nibble on sourdough bread and sipped iced Americanos. We chat and laugh loudly, unaware of the kind servers who are quick to refill our glasses of water. We scroll through social media, looking for something to discuss that isn't the pandemic or rage-filled American politics. These days, the mere mention of our homeland causes us to roll our eyes.
"I don't know when I will return," said my friend, tying her sun-bleached hair in a ponytail. "America has to find herself and I don't want to be there for it. But I wish her well."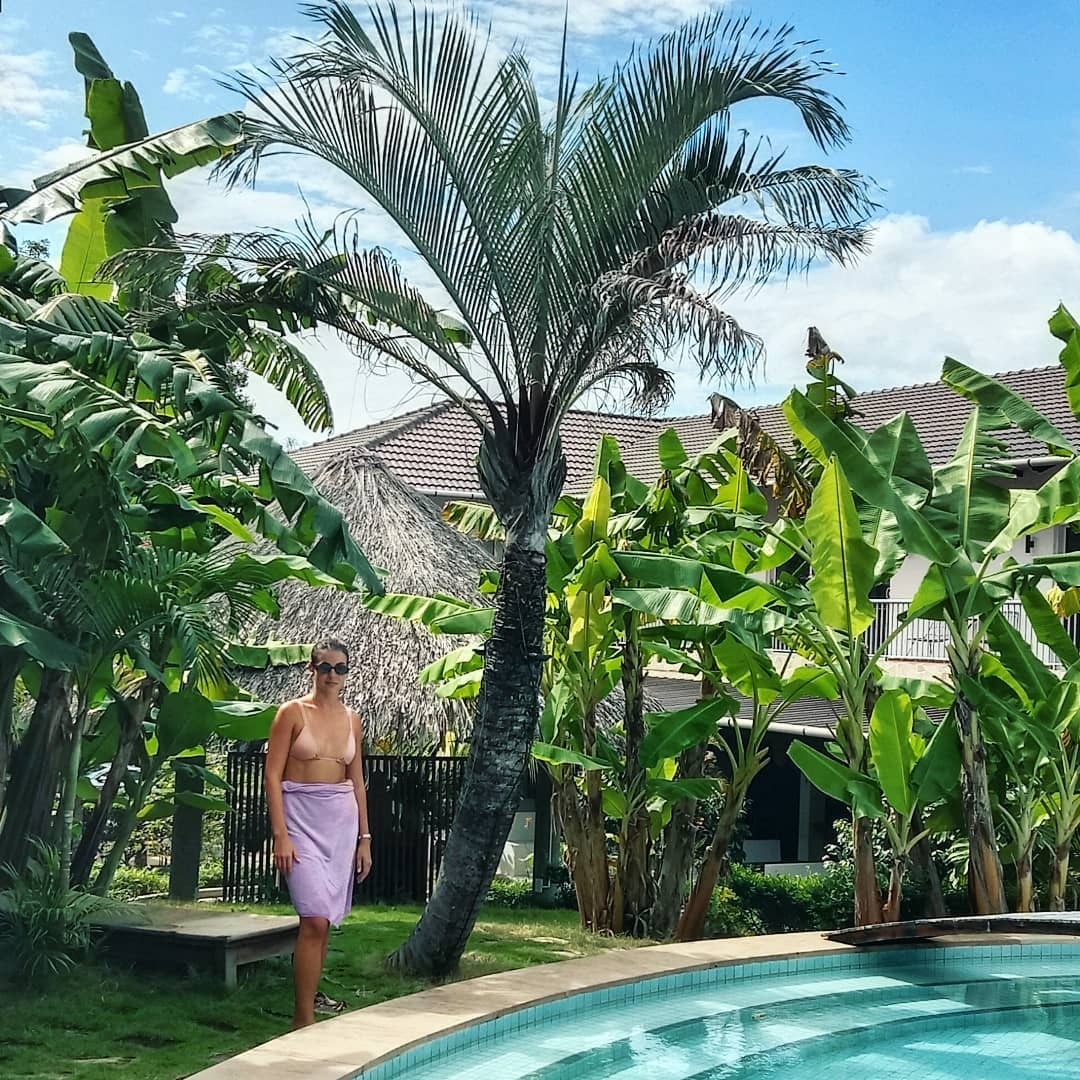 An American, poolside. Photo by Glen MacDonald.
As American expats in Vietnam, watching the pandemic unfurl in the USA was a series of heartbreaks. The rising Covid cases rivaled instances of racist attacks against Asian and African Americans. Federal incompetence at the beginning of the pandemic led to mass death, greatly outnumbering the sum of Americans who died in the Vietnam War. Uninformed, anti-vax rhetoric drastically slowed the nation's vaccine campaign. Even though America's recovery outpaces Vietnam, my fellow American and I still have no desire to return.
We thought it would be awhile before we saw Americans again, however, it appears some followed us to Vietnam. I read aloud an article about over 400 American tourists, arriving in Hoi An, an ancient town near the coast. They were greeted by eager representatives of Vietnam Airlines, who presented them with wreaths of yellow flowers and friendly smiles, hidden behind face masks.
These double-vaxxed Americans follow a strict itinerary during their seven-day stay at the New Word Hoiana Hotel, a beachfront paradise with chic designs and impressive views. Each day, the Americans would sightsee around several heritage spots, including My Son Sanctuary. However, they are not permitted to leave the tour group at any point in the trip, in order to protect Vietnamese citizens against further infections.
Originally, I thought of reaching out to them for an interview but that is currently impossible. Even if we were to encounter these Americans, what we say to them? Would they recognize my flat Pennsylvanian accent? Would they appreciate my New York slang? Would they join my friend and I in spirited discussions, with a purely American bravado that drowns out all other voices in the room?
I suppose the questions we would asked would be similar; "Why did you come?" I would ask. They may answer with a desperation to travel after months in lockdown. They might also mention being impressed with Vietnam's successes against the coronavirus which inspired their new adventure.
In return, they would ask, "Why are you here?" or, more accurately, "Why did you stay?"
Perhaps, it is for the best I didn't meet these Americans because I would not have a satisfactory answer. In the past three years, I have planted deep roots into Hanoi, making lifelong friends with both expat and Vietnamese. Somewhere, among the many crowded hot pot dinners and never ending nights at beer halls, I shed my Americanness and dived headfirst into the expat lifestyle. The freedom to work, explore, create, and invest in Vietnam feels akin to the now defunct American Dream. For those Americans at home, how could they understand?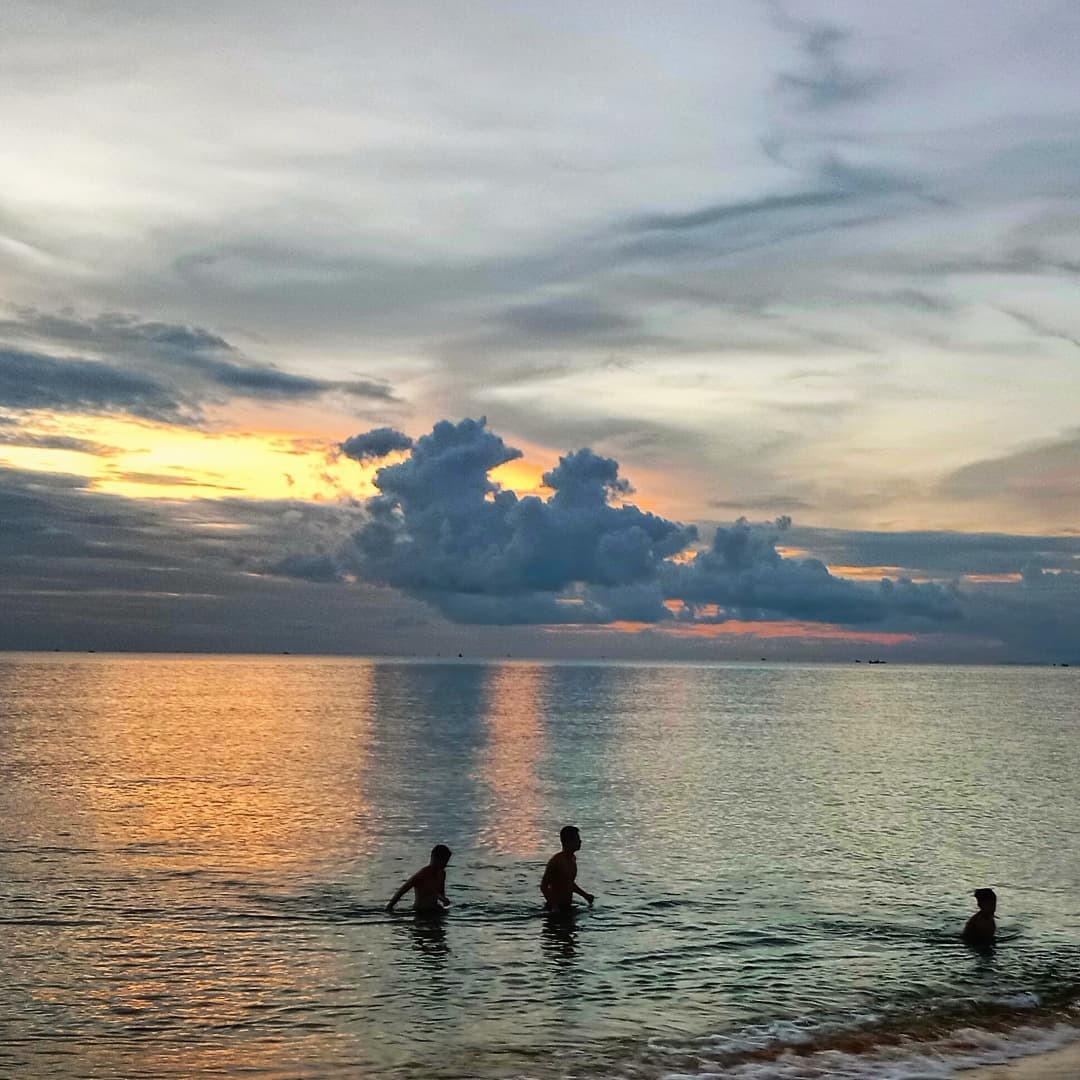 Silhouettes in the sea. Photo by Glen MacDonald.
My fellow American senses I am lost in thought and suggests we go to the beach. The skies are darkening but she doesn't seem to care. We drive to the Istanbul Beach Club and watch young Vietnamese children play on the empty beach. Three years ago, tourists from around would flock to these idyllic beaches. Now, it is simply a sandy playground for some lucky island children. In a few days, an international flight from Korea will land in Phu Quoc, carrying the first international guest to the island since March of 2020. Soon these beaches will be crowded again, revitalizing Phu Quoc's local economy.
After drinking some rum and Cokes, we jump into the rolling ocean. The winds pick up and the waves splash us in the face. Mangy dogs bark at us, signaling an approaching storm.
We dry off near the bar and watch the mighty storm come in. We meet two other expats, blonde women from South African and Lithuania. They easily guess our nationality but not our age. They think we were much older, that we seem too concerned with too many things.
Tremendous rains pour over the island, cleansing Phu Quoc for its new visitors. The Americans, and the rest of the world, will be arriving soon.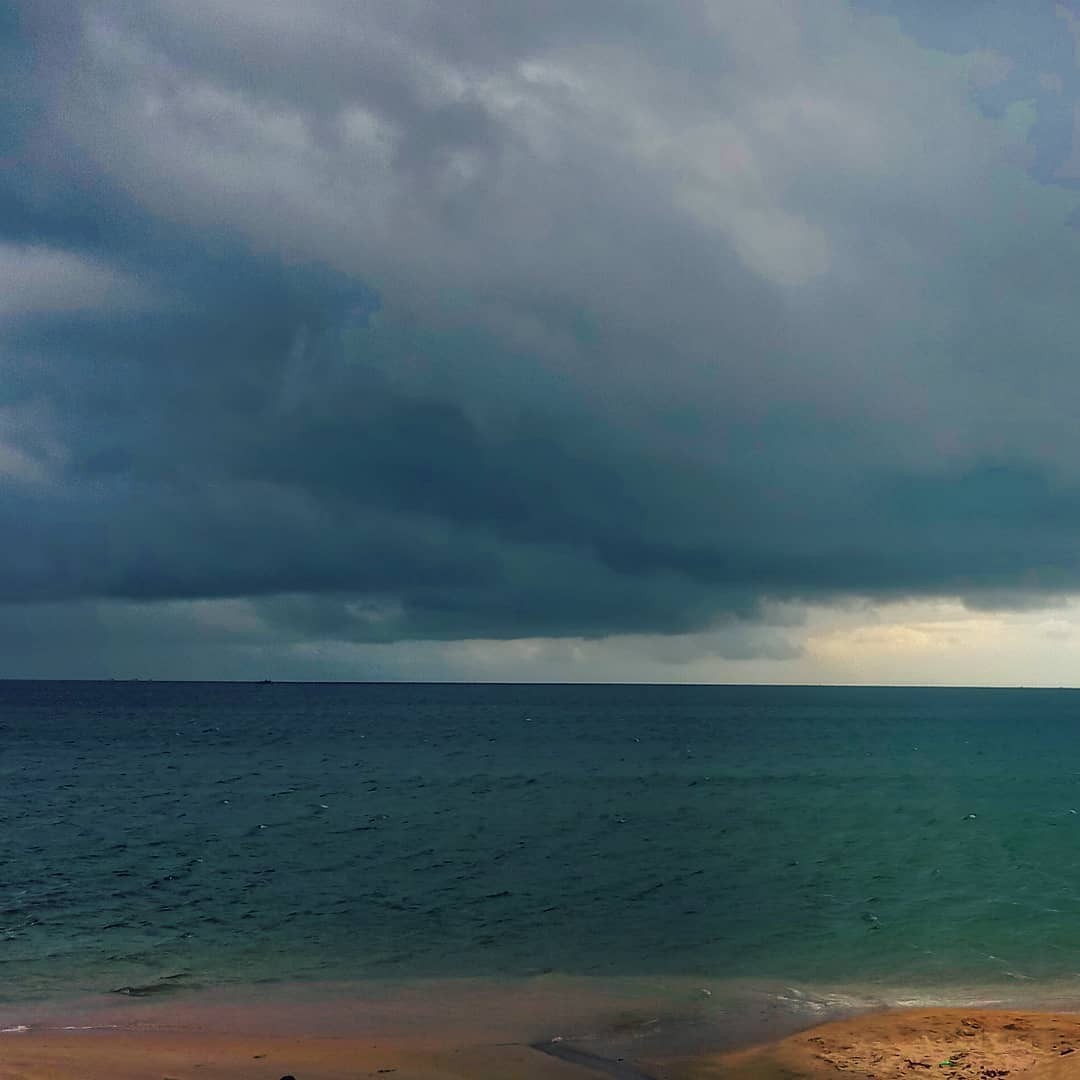 Experiencing Phu Quoc's awesome rainy season. Photo by Glen MacDonald.
After more than a year, Phu Quoc is finally opening! Travelers around the world are excited to return to the serene shores of Vietnam's treasured isle. Want to travel to Phu Quoc for yourself? Make sure you are double vaccinated and have the proper documentation. There has been recent reports that international guests and returning Vietnamese nationals will be able to quarantine at home or a hotel for only three days, making travel to Vietnam a bit easier.
There are many fantastic options to stay in Phu Quoc. To live near the hustle and bustle of the island's famous Night Market, looking for lodging near Dương Đông Town. For a quieter, natural setting, check out resorts near Sao Beach or Khem Beach. Plenty of newly built resorts are waiting to hosts scores of tourists for the holiday season.