Vietnam Wants RoK Help Developing Baseball
The Vietnam Baseball and Softball Federatio is looking forward to receiving cooperation from socialisation sources, domestic and international business organisations so that Vietnam baseball can have the conditions to practice and compete professionally.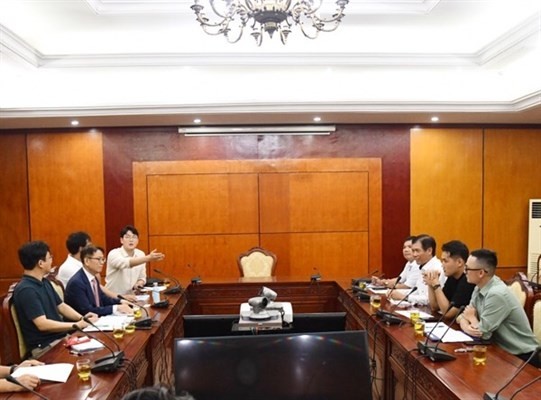 At the working session Photo: tdtt.gov.vn
Deputy General Director of the Vietnam Sports Administration Tran Duc Phan chaired a working session with a delegation from the Republic of Korea (RoK) led by Kwon Kun-sang, Director of the National Human Rights Commission of Korea, in Hanoi to discuss the development of baseball in Vietnam, VNA reported Friday.
Phan, who is also Chairman of the Vietnam Baseball and Softball Federation, said that established just two years ago, the federation successfully organized the first national baseball championship in late July 2022, marking an important turning point for the potential professional development of baseball in Vietnam.
In Vietnam, baseball was first introduced in Ho Chi Minh City over 10 years ago through some foreign entrepreneurs, and later with the assistance of experts from Japan and the RoK who provided support in field design and basic baseball training, Phan said.
The sport has been growing strongly in HCM City, with the establishment of training facilities attracting young people, especially foreign entrepreneurs, he said.
The Vietnam Baseball and Softball Federation was established in April 2021. For the first time, Vietnam sent a national baseball team with 20 athletes to attend the 26th SEA Games (2011) in Indonesia. In 2011, the Vietnam Baseball U12 team won against Indonesia and the Philippines, becoming the Southeast Asian champion at the Pony Junior Baseball Tournament held in Seoul.
Furthermore, U12, U13, and U16 squads with athletes from HCM City and Hanoi clubs also participated in international tournaments where they achieved strong results.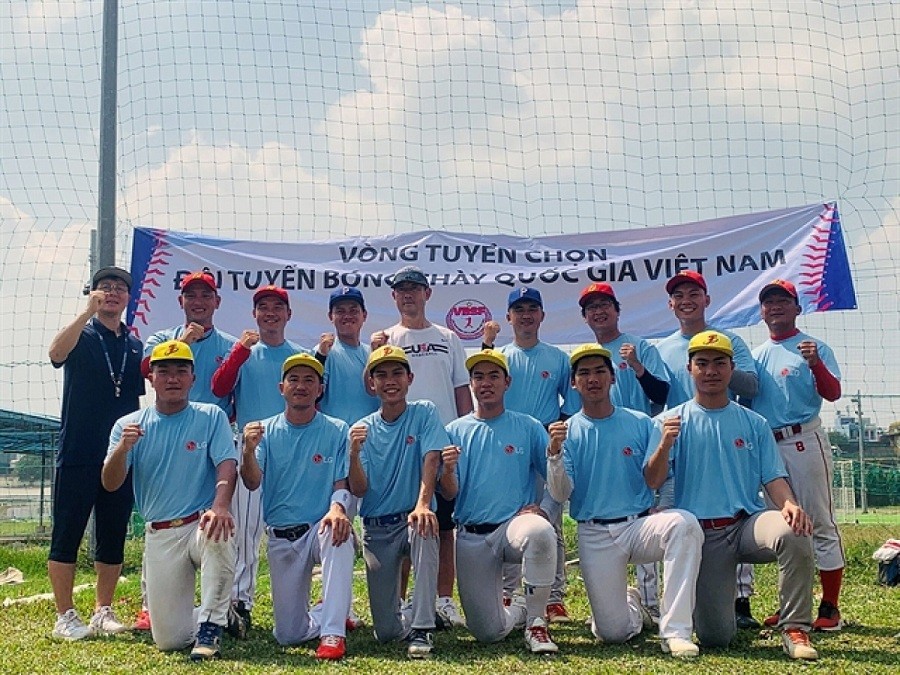 Players participate in rounds of trials before the coaches whittle the number down to the 18 selected to play in the DGB Cup, an international baseball tournament from February 21-26 in Laos. Photo webthethao.vn
The movement of baseball practice and competition in Vietnam has been attracting a large number of participants. However, in order to widely develop this sport in a professional direction, the biggest difficulty of the Vietnam Baseball and Softball Federation at the moment is the lack of a proper training ground.
According to the official, the biggest challenge now is the shortage of proper-standard training fields. Hence, the federation wished for cooperation from the public, and domestic and foreign business organizations to provide the necessary training and professional competition conditions for Vietnam's baseball sector.
Kwon, for his part, said baseball is one of the popular sports in the RoK.
The RoK is eager and committed to assisting Vietnam in promoting the development of baseball, both in terms of amateur and professional levels, he said.