Vietnam Wins 'Sniper' Gold in Army Games 2021
The Vietnamese team won a gold medal in the 'Sniper' contest and a silver medal in 'Rescue' at the 2021 International Army Games on Sept. 3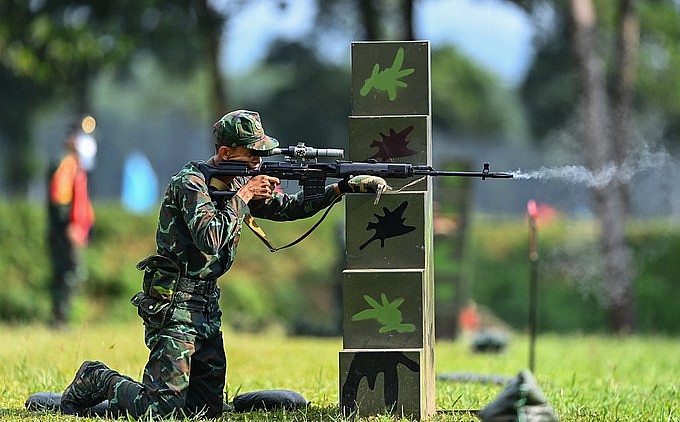 Vietnamese players compete in the "Sniper" competition within the framework of the Army Games 2021. Photo: VnExpress
On September 3, the Referee of the International Army Games 2021 in Vietnam announced the official results of the"Sniper" and Rescue contests, with Vietnam taking gold and silver respectively.
In addition to the trophy and gold medal belonging to the Vietnamese team, the Uzbekistan team won the silver medal and the Russian team won the bronze medal.
The Sniper competition included eight military teams from seven countries participating in the competition. 100% of athletes completed the competition in four stages from individual competition to team competition. The three weapons used for the competition were the Makarov K59 pistol, the AK74 automatic rifle and the 7.62 millimeter SVD sniper rifle.
In the Rescue competition, the trophy and the gold medal went to the Russian team. The Vietnamese team won the silver medal, while the Belarusian team won bronze.
This contest includes six military teams from five countries participating in the competition. 100% of the team completed the stages including Stage 1 "Special Obstacle," Stage 2 "Relay" and Stage 3 "Finished."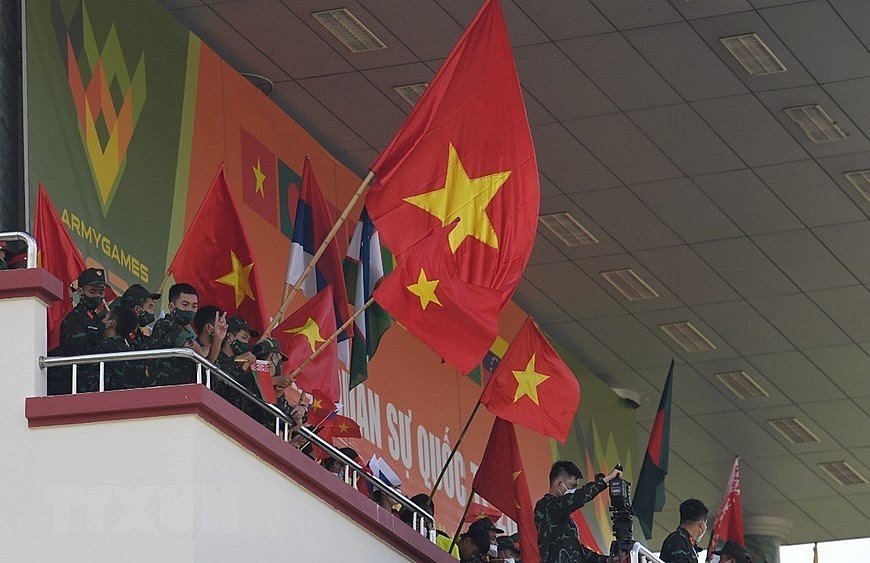 Cheering for the Vietnam People's Army team. Photo: VNA
They have to overcome many obstacles before reaching the shooting range. The match started at around 10:30 a.m, when it was hot and sunny; the outdoor temperature was about 35 degrees Celsius but the humidity was high.
This content was completed after the contestants overcome a series of obstacles. Each person practiced shooting three types of gun: the K59 pistol, SVD sniper rifle and AK74 submachine gun. Each type of gun was given three bullets to kill three targets.
Vietnamese sniper Vi Thai Binh overcomes obstacles. Photo: VnExpress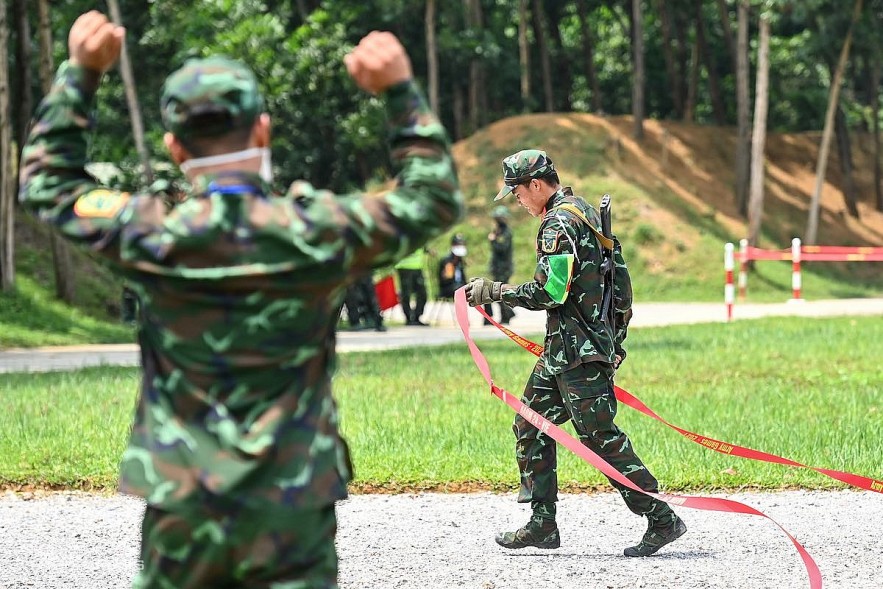 Vietnamese player Vi Thai Binh finished. Photo: VnExpress.
The total time to complete the competition after three stages was as follows: The Russian Federation team has a record of 108 minutes 8.04 seconds; Vietnam 115 minutes 27, 64 seconds; Belarus 117 minutes 37.33 seconds; Laos 164 minutes 34.62 seconds; and Mali 200 minutes 34.82 seconds.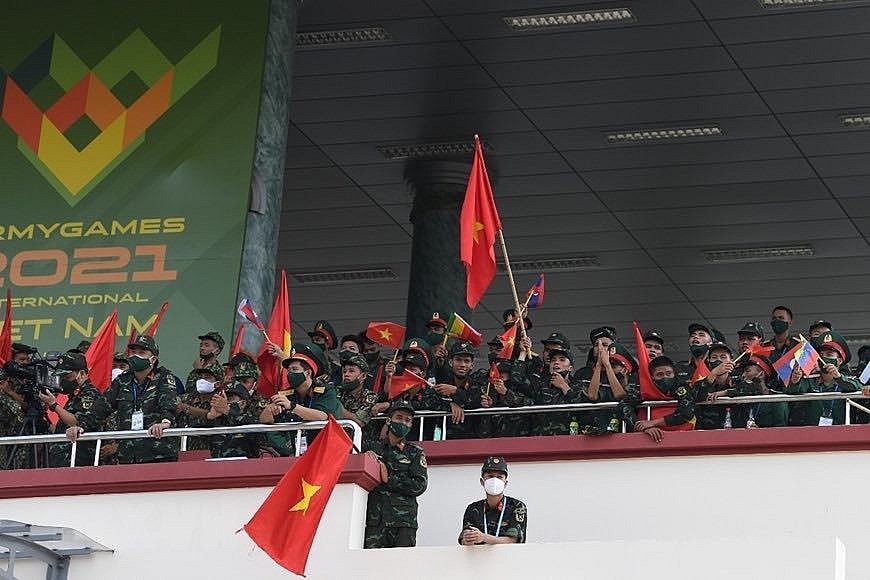 Audiences cheering for the Vietnam team. Photo: VNA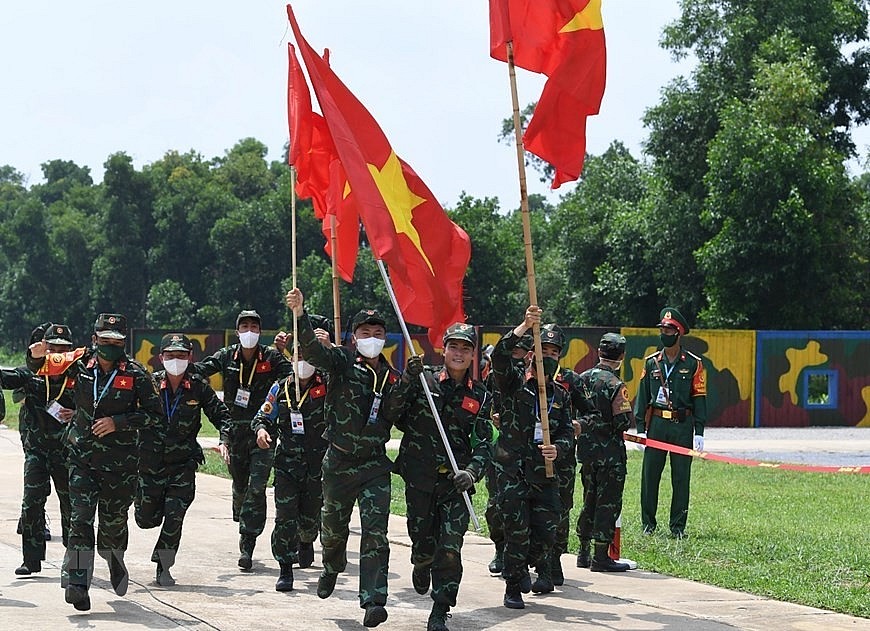 Photo: VNA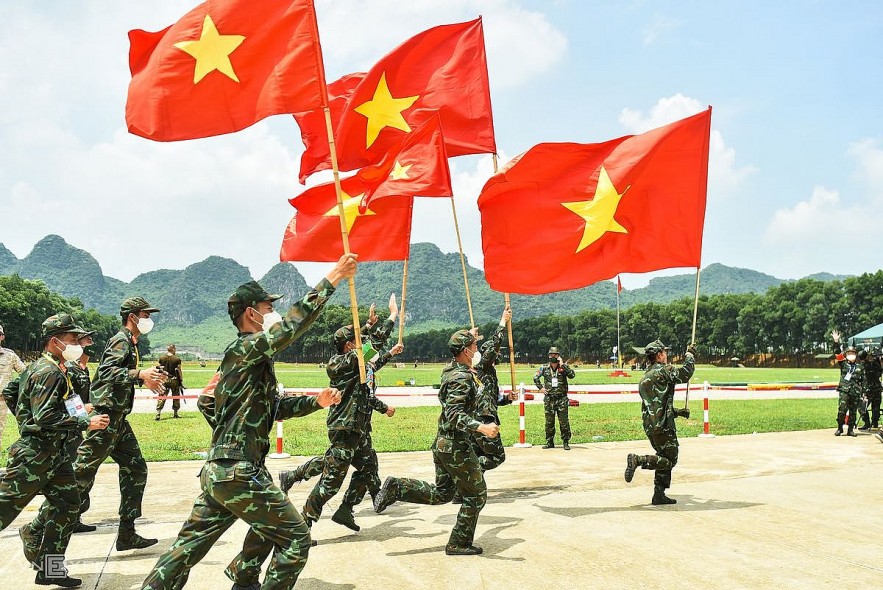 The Vietnam team after completing the competition at Army Games 2021. Photo: VnExpress
This is the first time that Vietnam has participated in organizing two competitions at the International Army Games (Army Games 2021). Teams from all over the world participating in the two competitions competed at the National Training Center in Mieu Mon, Hanoi.
Vietnam Stands 8th in Army Games 2021

After four days of competition, the Vietnam People's Army delegation is currently in the top eight out of 43 countries and territories participating in this ...