Vietnamese Agricultural Products Introduced at EXPO 2020 Dubai
At the Vietnam Pavilion, the Agricultural Products Week at EXPO 2020 has officially started, opening up opportunities to promote trade cooperation between Vietnam, the Middle East and international markets in agriculture - one of Vietnam's strengths and trademarks recognized by the majority of international friends at EXPO.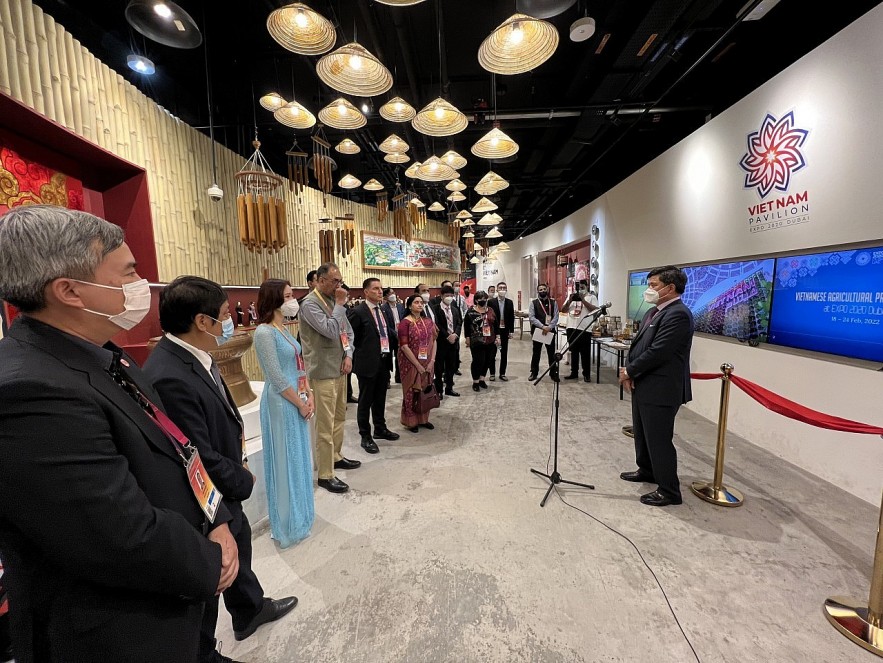 Deputy Minister of Agriculture and Rural Development Tran Thanh Nam speaks at the Opening Ceremony of Vietnam Agricultural Products Week at EXPO 2020 Dubai.
Vietnam Agricultural Products Week is organized by the Ministry of Culture, Sports and Tourism and the Ministry of Agriculture and Rural Development at the Vietnam Pavilion.
This is an event to celebrate EXPO 2020 Dubai's Food, Agriculture & Livelihoods week (February 17-23). The activity is even more meaningful when it takes place right after the world's largest international fair for food and beverages - Gulfood Dubai 2022.
Speaking at the event, Deputy Minister of Agriculture and Rural Development Tran Thanh Nam said: "Despite being affected by the Covid-19 pandemic over the past two years, Vietnam's agriculture is still a pillar of the economy in difficult times, ensuring the supply of food, and essential goods for domestic consumption and export." According to Deputy Minister Tran Thanh Nam, the EXPO is always an opportunity for each country to show the world its outstanding achievements in economy, culture and society.
At Vietnam Agricultural Products Week at EXPO 2020, international visitors can learn more about Vietnam's agricultural development, and enjoy the Vietnamese unique products at the Vietnam Pavilion.
Abhilaksh Likhi, additional secretary, Ministry of Agriculture & Farmers Welfare, India, thanked Deputy Minister Tran Thanh Nam and Vietnam Pavilion for inviting the Indian delegation to attend the week at the EXPO 2020.
Abhilaksh Likhi said India and Vietnam both have their own advantages in agriculture, the two countries can promote exchange and learn from each other. He appreciated the professionalism in organizing Agricultural Product Week and said: "The event will contribute to enhancing opportunities for understanding and cooperation between Vietnamese businesses and potential international partners, especially Indian businesses".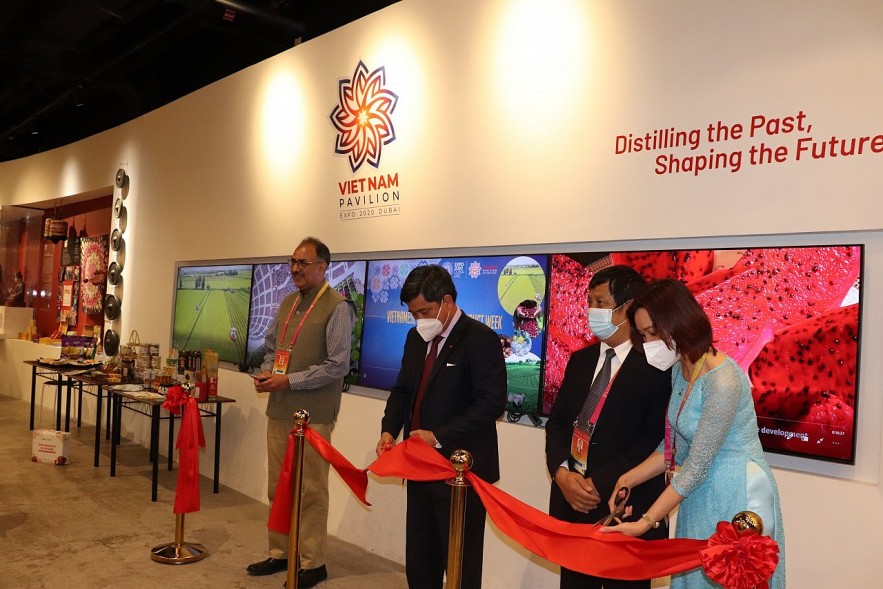 Vietnam Agricultural Products Week at EXPO 2020 opens up opportunities to promote the country's agricultural products, trade cooperation between Vietnam and the world.
Vietnam Agricultural Products Week at EXPO 2020 introduces visitors to typical agricultural products with high value and export potential of Vietnam such as tea, cashew nuts, coffee, dried fruits, and representative products of the OCOP.
Visitors to the pavilion will be introduced about the origin, and information of each product. Interested customers can also request to contact and connect directly with domestic manufacturers and suppliers through QR codes attached to products.
Besides the exhibition and promotion activities, high-level bilateral meetings are also a highlight within the framework of Vietnam Agricultural Products Week at EXPO 2020.
The Vietnam Pavilion, operated by the Ministry of Culture, Sports and Tourism, participated in organizing bilateral working sessions between the delegation of the Ministry of Agriculture and Rural Development led by Deputy Minister Tran Thanh Nam and Pablo Enrique Sivori, undersecretary for Trade Strategy and Economic Promotion at the Argentina Ministry of Foreign Affairs, and potential partners around the world at EXPO.
International visitors are excited to try some famous agricultural products of Vietnam.
Promoting the brand, potential and leading position in Vietnam's agriculture is an important content arranged exclusively in the exhibition area at the Vietnam Pavilion.
A space introducing agricultural products with export turnover of more than US$1 billion with 3 boats simulating the ships carrying goods on the Mekong River with a background of a large photo conveying 3 meanings:
(1) promote and affirm the position of Vietnam's export agricultural-forestry-fishery products; (2) promote the familiar, attractive and beautiful image of tourism, which is one of the leading tourist destinations in Vietnam thanks to the uniqueness of the river and green tourism models; (3) Vietnam introduces a rich Mekong Delta region that is being heavily affected by climate change, calling for a joint effort to protect the environment and save the regions. The land is facing the risk of saltwater intrusion.
All products displayed on the boat are either real products (St25 rice, rice, wood, rubber), fruit and seafood displays handcrafted by famous artisans. Besides the message of cooperation, Vietnam also emphasizes the sustainable development.
Space to promote products of craft villages, OCOP and Vietnamese products.
After Ha Long Bay Week at EXPO 2020 (February 12-19, 2022), Vietnam Agricultural Products Week continues to show the Vietnamese Pavilion's constant efforts in connecting with the world.
The Pavilion also shows the initiative in connecting domestic ministries, agencies and enterprises with foreign units and partners, thereby opening up opportunities for exchange and potential cooperation between Vietnam and international friends.
Travel
The story of the young man's journey through Vietnam below has received a lot of admiration and admiration from everyone. This is really a valuable one-in-a-lifetime experience for this young man.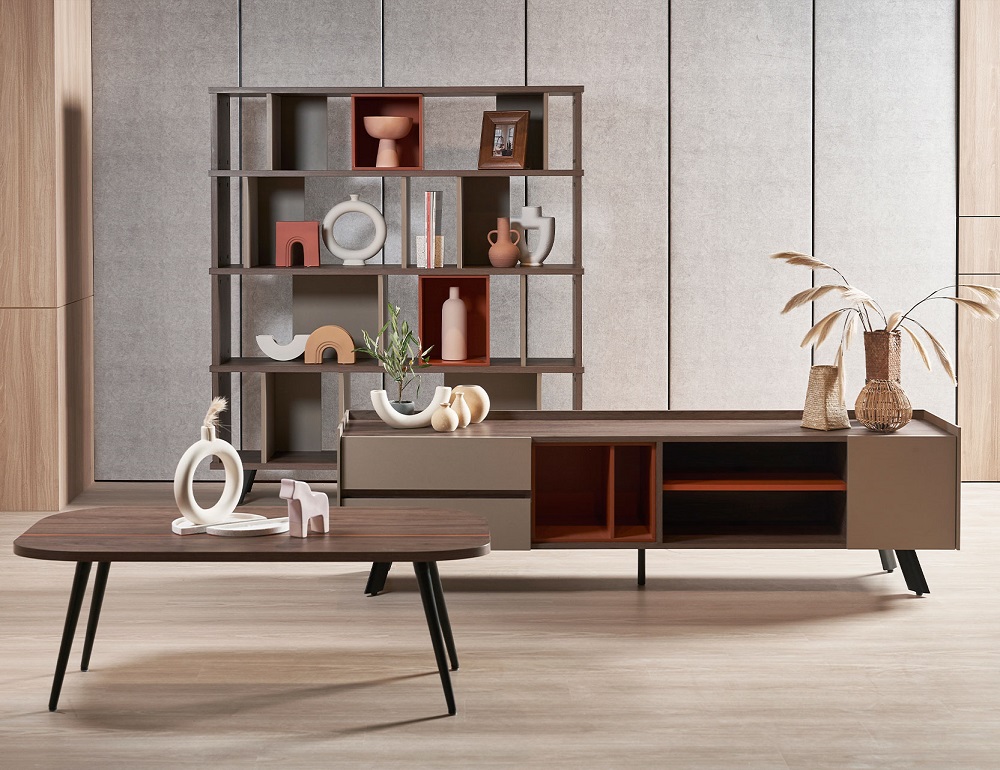 Economy
Setting itself up as a leading home-grown designer furniture brand, Cellini sustains its promise to deliver quality craftsmanship, exclusive designs, and timeless furniture pieces. Reimagining the creations of its in-house craftsmen, Cellini's latest launch draws much of its inspiration from the vibrant hues of the colour wheel and the increased demand for exuberant furnishings for revamping one's abode. Putting its signature artistic spin on everyday pieces for the modern individual, this launch aims to bring true art into the space we live in.
August 11, 2022 | 10:00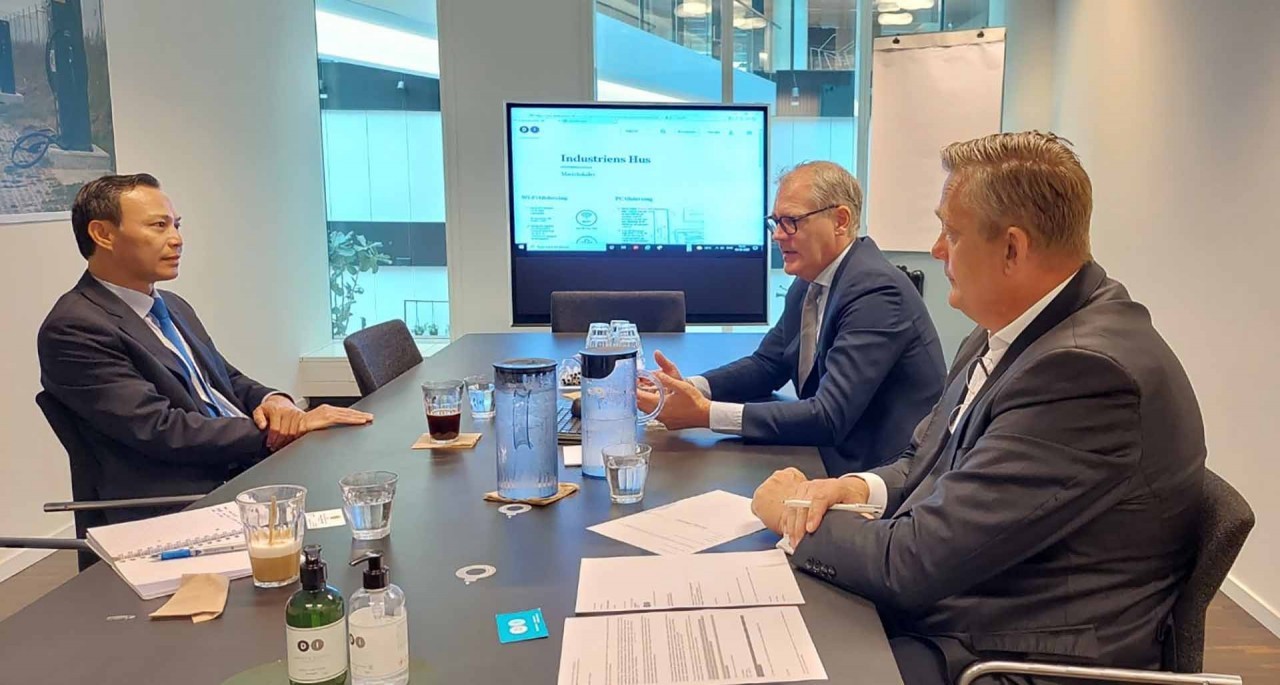 Economy
In Copenhagen, Vietnamese Ambassador to Denmark Luong Thanh Nghi on August 9 had a meeting with Vice President of the Confederation of Danish Industry (DI) Thomas Bustrup.
August 11, 2022 | 09:03