Vietnamese agro-forestry-fisheries trade surplus reached US$6.2 billion
The Ministry of Agriculture and Rural Development said that Vietnamese agro-fisheries sector achieved a trade surplus of approximately US$6.2 billion during the first eight months of the year, representing an annual increase of 4.9%.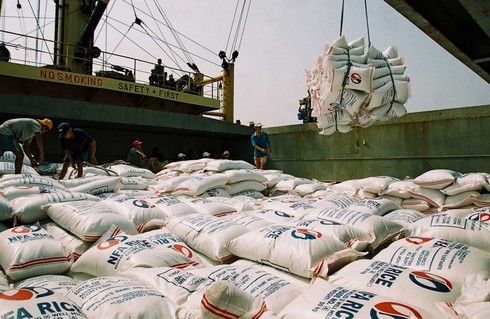 (Photo: VOV)
Vietnamese's import-export turnover reached US$46 billion during the reviewed period, with export and import value dropping by 0.9% and 2.5%, according to VOV.
The US has become the largest consumer of Vietnamese farming products with export turnover reaching over USD 6.3 billion, marking an annual rise of 14.2% and making up 24.13% of the overall market share.
China ranked second with estimated export turnover to fall 10.1% to USD 6.28 billion, accounting for 24% of the total market share. Exports to markets such as the EU, ASEAN, and Japan endured drops of 2.2%, 11.4%, and 1.8% to US$2.5 billion, US$2.24 billion, and US$2.2 billion.
August witnessed the agro-forestry fisheries sector gross USD 3.6 billion from exports, representing an increase of 3.5% from the corresponding period last year, with the total export turnover during reviewed period dropping by 0.9% on-year to US$26.15 billion.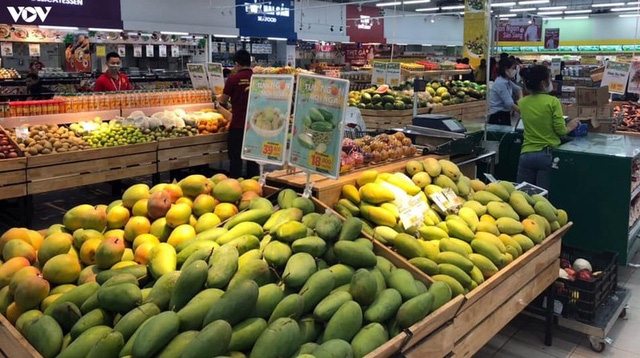 (Photo: CafeF)
Facing the new development of the Covid-19 epidemic in the world, the Ministry of Agriculture and Rural Development cooperated to deploy to overcome difficulties and promote export of agriculture products.
The Ministry's functional units also focus on solving technical barriers, negotiating to expand markets to countries. China, the European Union, the Asia-Europe Economic Union, the United States, Brazil, reported by CafeF.
Despite suffering a decrease in terms of export volume, the value of rice exports soared by 10.4% to US$2.2 billion due to a hike in export prices, reaching US$488 per tonne. Seven agricultural products recorded turnover exceeding US$1 billion each, with wooden products grossing over US$5.4 billion.
The MARD said that it coordinated with relevant ministries, localities, and businesses to remove export hurdles amid the complicated nature of the COVID-19 pandemic in major markets. It has also kept firms up to date with market changes, especially in China, Vietnam's key market, to help them make proper adjustments in production strategies.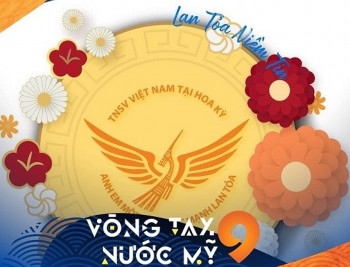 Overseas Vietnamese
Association of Vietnamese Students and Professionals in the United States (AVSPUS), in collaboration with Vietnamese Youth and Student Association in Texas, shall co-organize the series of events named "The 9th America's Arms" (Vong tay nuoc My) in December in Dallas, Texas (USA). It is known as the year-end meeting for Vietnamese youth and students in the US.