Vietnamese Airlines Advised to Avoid China's Military Drill Areas
Airlines of Vietnam will adjust their flight paths in the next few days to avoid the areas near Taiwan where China plans to hold military exercises.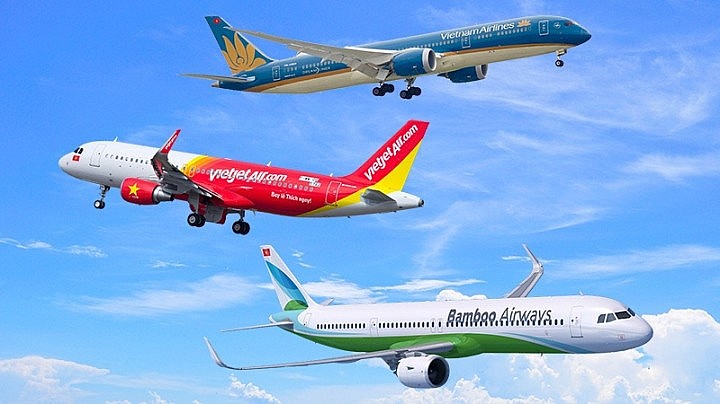 Vietnamese Airlines advised to avoid China's military drill areas. Photo: VTC
Director of the Civil Aviation Authority of Vietnam (CAAV) Dinh Viet Thang told Vietnam News Agency on August 3 that after China had announced military drills in some areas near Taiwan (China) from August 4 noon through August 7, the CAAV held a meeting with airlines to carry out detour plans to ensure safety.
He said China's exercises near Taiwan will affect the flights from Vietnam to the US, Taiwan, Japan, and the Republic of Korea. Therefore, to ensure safety, carriers will adjust their flight paths in which planes will not fly across or near, or have their reserve airports near the exercise areas.
The adjustment may lead to longer flight distance and time, as well as more expenses due to high fuel prices, Thang noted.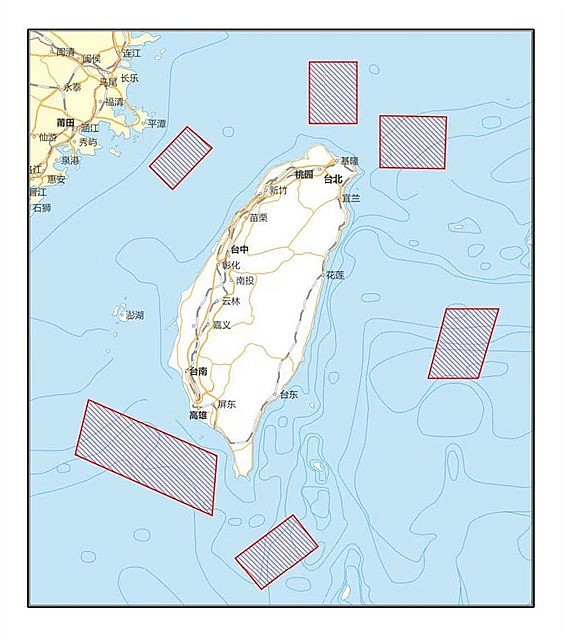 Six marked areas denote places where China's military actions are planned. Photo from Xinhua News Agency
If airlines encounter difficulties when changing flight paths to other countries' airspaces, the CAAV will help them seek permission, the official went on.
According to the CAAV, nearly 60 flights will be affected, including 36 of Vietnam Airlines, 22 of Vietjet Air, and some of Bamboo Airways.
Responding to reporters' query on the current Taiwan Strait situation, spokeswoman of the Ministry of Foreign Affairs Le Thi Thu Hang said on August 3 that Vietnam expects that related parties will restrain and avoid complicating the situation, according to The World & Vietnam Report.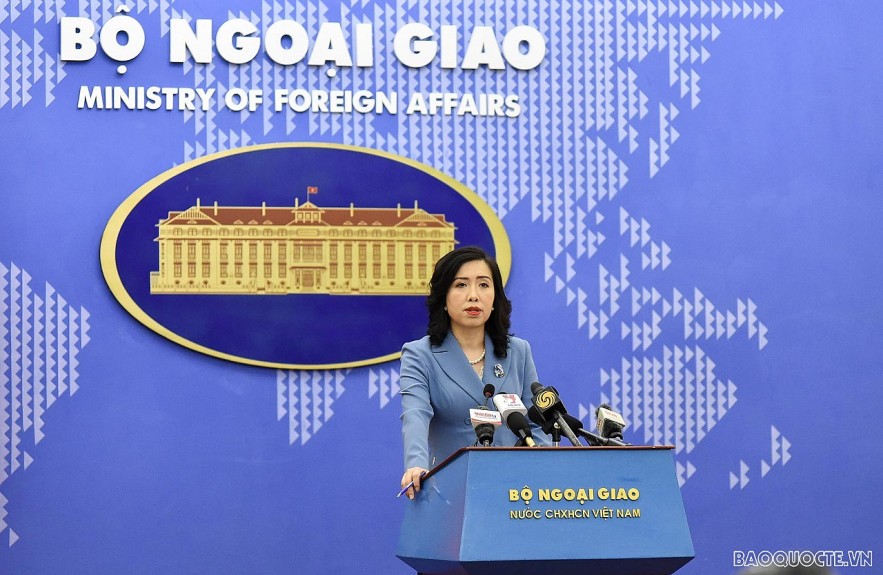 Spokeswoman of the Ministry of Foreign Affairs Le Thi Thu Hang. Photo: baoquocte.vn
Hang affirmed that Vietnam has consistently implemented the 'One China' policy and hoped that relevant parties will actively contribute to maintaining peace and stability, and promote cooperation and development in the region and the world as well.
Earlier, the Chinese official news agency Xinhua reported that the Eastern Theatre Command of the Chinese People's Liberation Army would launch a series of joint military operations around Taiwan starting on Tuesday night, soon after US House of Representatives Speaker Nancy Pelosi arrived on the island for a controversial visit that has drawn a rebuke from China.
"For safety reasons, entering vessels and aircraft to the above-mentioned sea and air space is prohibited," Xinhua said./.