Vietnamese aviation willing to aid Indonesia following plane crash tragedy
The Civil Aviation Authority of Vietnam (CAAV) stands ready to support its Indonesian counterpart with regard to the recent plane crash, said CAAV leader.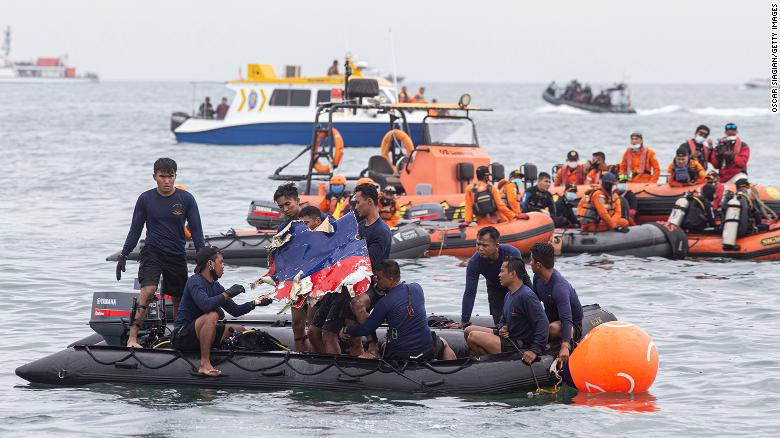 Indonesian rescue teams find part of a Sriwijaya airplane on January 10, 2021 near Jakarta, Indonesia. Photo: CNN
In a letter sent to the Indonesian Civil Aviation Authority on January 11, head of the CAAV Dinh Viet Thang expressed his deepest sympathy to the bereaved and hoped that the Indonesian agency will soon determine the cause of the accident, VNA reported.
Earlier, Deputy Prime Minister and Minister of Foreign Affairs Pham Binh Minh on January 10 sent a message of condolences to Indonesian Minister of Foreign Affairs Retno Marsudi over the crash.
The Sriwijaya Air flight, coded SJ182, crashed into the sea on January 9 just minutes after taking off from Indonesia's capital Jakarta.
The Boeing 737-500 plane with 62 people, comprising 50 passengers and 12 crew members, on board was en route to Pontianak in West Kalimantan.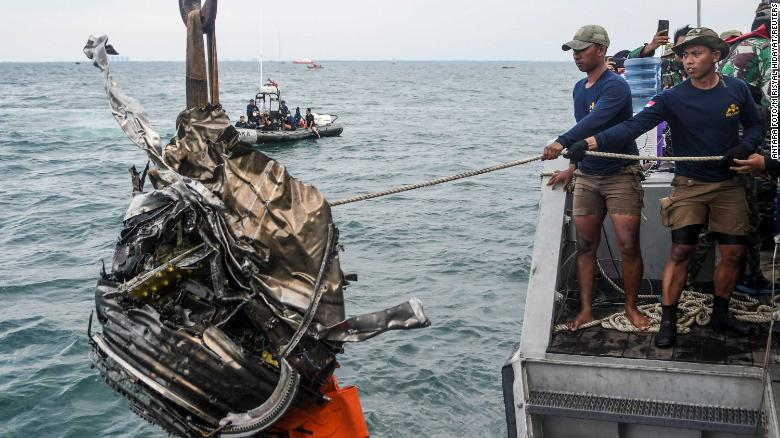 Search and rescue operations are continuing around the clock. Photo: CNN
Rescuers say they have located the plane's black box flight recorder and obtained communications data.
The head of Indonesia's National Search and Rescue Agency (Basarnas) said on January 10 evening that the two black boxes from Sriwijaya Air Flight 182 are believed have been detected within 150 to 200 meters (492 to 656 feet) of the crash site -- and that search and rescue operations are continuing around the clock.
Authorities said January 11 that their efforts to recover bodies, the Cockpit Voice Recorder (CVR) and Flight Data Recorder (FDR) were hampered by debris in the water.
"We have two spots that highly suspected as a location of two black boxes. But unfortunately there is a lot of debris around that spots," Indonesia Navy Commander Admiral Yudo Margono was cited by CNN as saying.
Margono said a diving team is working to clear out debris, and hope to recover the devices "soon."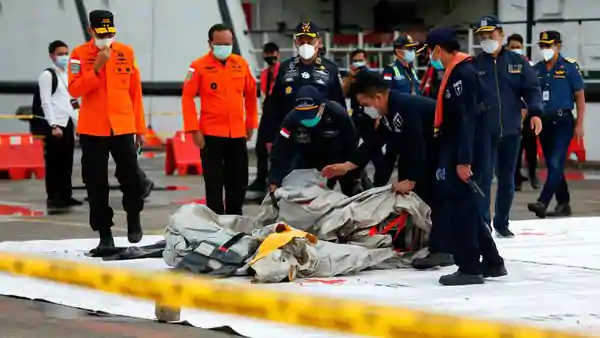 Indonesian rescue members carry what is believed to be the remains of the Sriwijaya Aeroplane flight SJ 182 which crashed into the sea, at Jakarta International Container Terminal port in Jakarta. Photo: Reuters
The Sriwijaya Air plane - a Boeing 737-500 - was heading from Jakarta to the city of Pontianak, on the Indonesian side of Borneo, when it lost contact at 2:40 p.m. local time (2:40 a.m. ET), 11 nautical miles north of Jakarta's Soekarno-Hatta International Airport.
Four minutes into the flight, and amid heavy rains, the plane dropped 10,000 feet in less than a minute before disappearing from the radar, according to the global flight tracking service Flightradar24.
Investigators believe that the plane was fully intact when it crashed into the sea owing to the fact that debris from the wreckage has so far been located only in a single, concentrated area, Indonesian National Transportation Safety Committee Chief Suryanto Cahyono said./.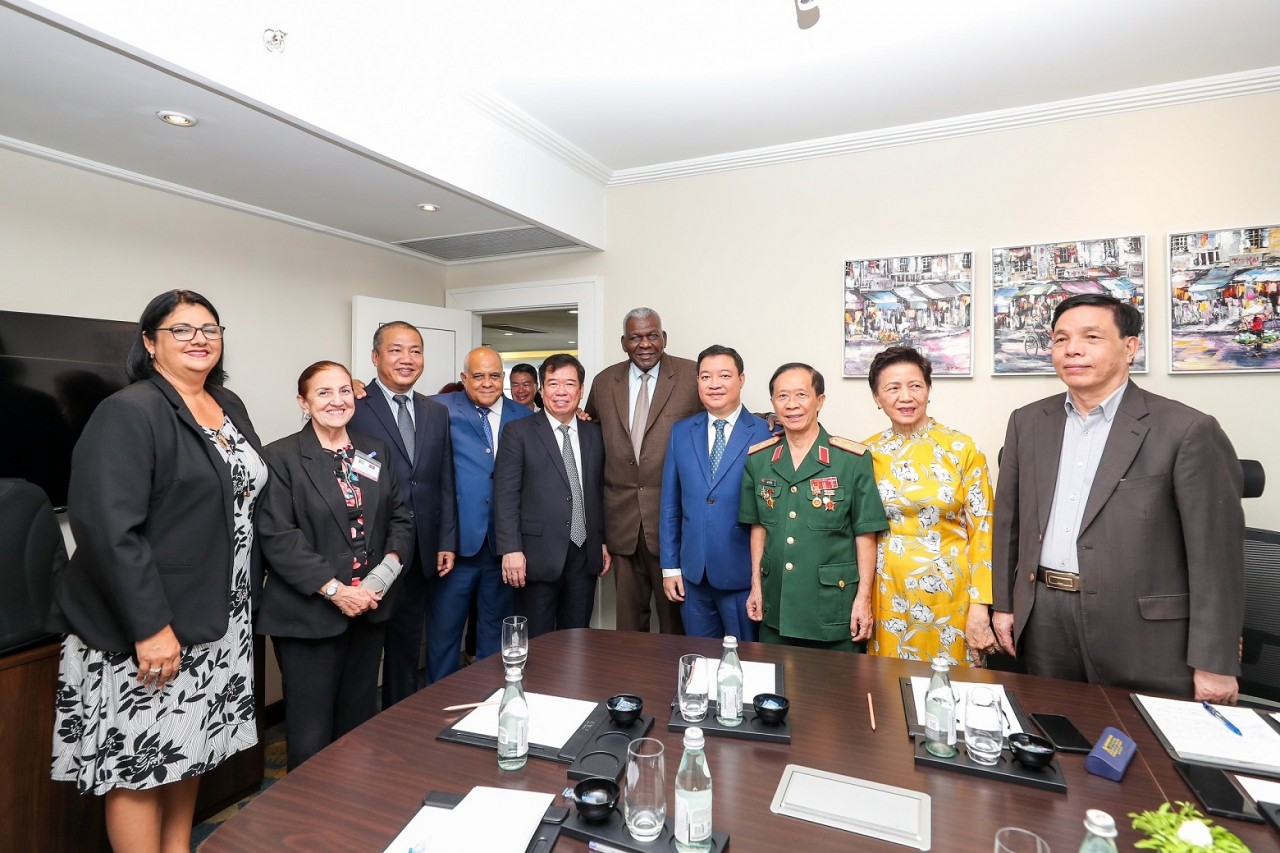 Friendship
President of the National Assembly of People's Power of Cuba Esteban Lazo Hernandez emphasized that Vietnam - Cuba is always united and faithful because they are one family.
September 27, 2023 | 15:11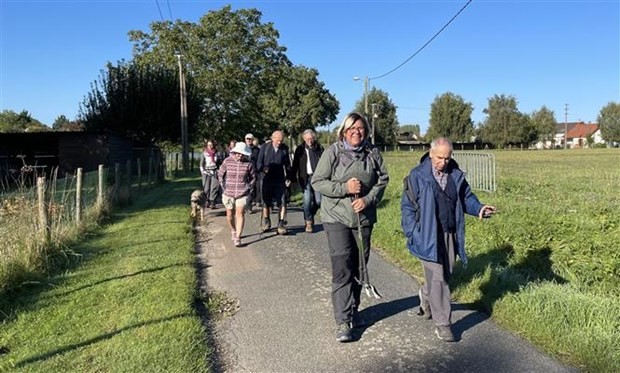 Friendship
The Children's Walk For Hope is a virtual event that will be held globally recently.
September 27, 2023 | 14:54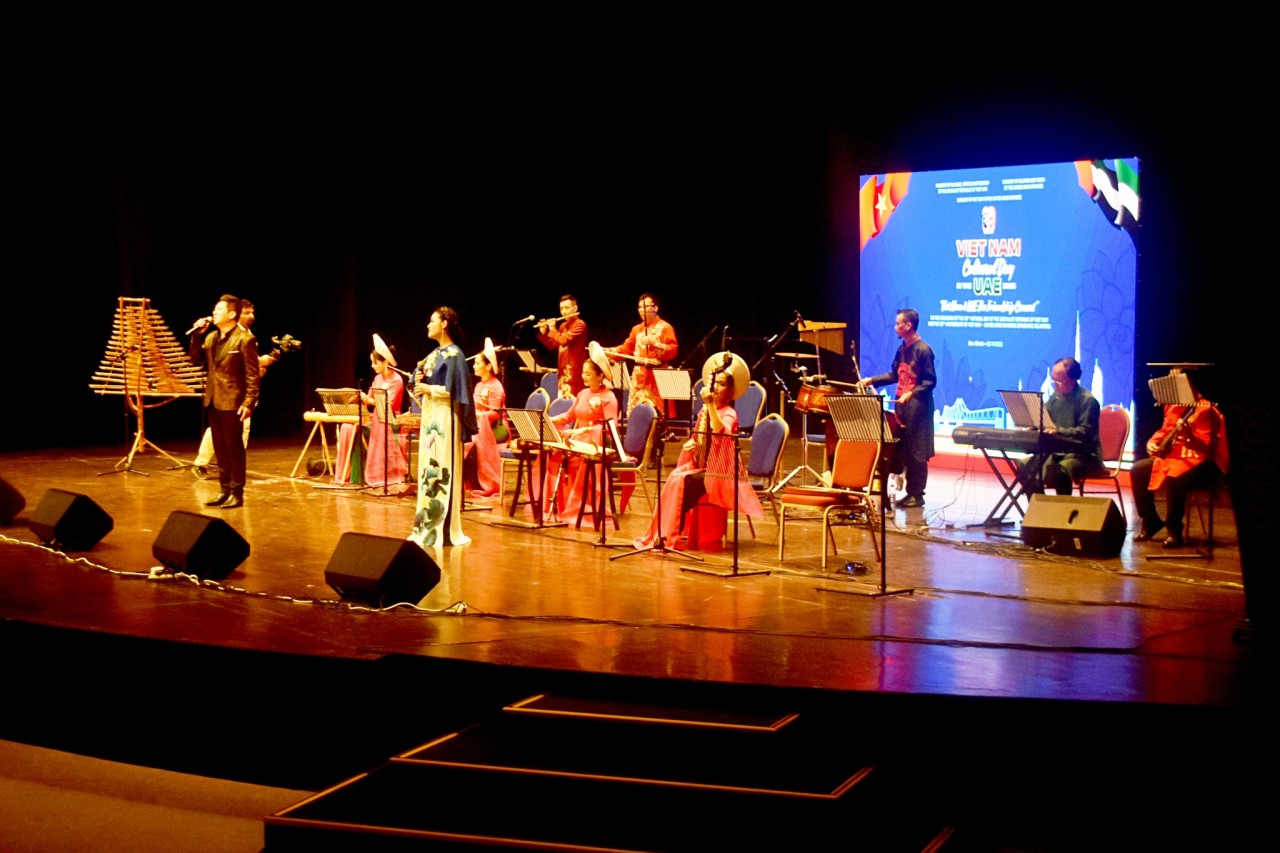 Friendship
A special art performance was held in the capital Abu Dhabi, gathering leading artists from Vietnam and the United Arab Emirates (UAE).
September 27, 2023 | 14:01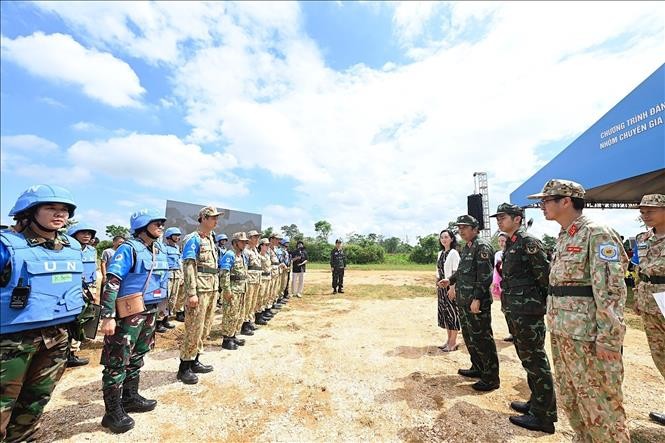 Friendship
Japan and representatives of State members of ASEAN Defence Ministers' Meeting Plus (ADMM-Plus) valued the preparations of Vietnam in hosting the Competency Evaluation Program for Prospective UN Peacekeepers (CEPPP) as well as outcomes of the program.
September 27, 2023 | 07:53