Vietnamese BKAV develops device to detect Covid-19 using saltwater
Bkav's new technology uses artificial intelligence to read light absorption frequency from a saline solution mouth rinse to detect Covid-19 in 10 seconds
Nguyen Tu Quang, CEO of Bkav, says the corporation has been researching a Covid testing device using saltwater since December 2020. Bkav is a leading Vietnamese technology corporation that specializes in areas including cybersecurity, software, e-government, smartphone manufacturing and smart electronic devices. Bkav has recently worked with the National Hospital Of Tropical Diseases to collect specimens to "train" the medical device, which applies artificial intelligence.
To use Bkav's device, people need to gargle with salt water (sodium chloride 0.9% solution). The solution is put into a testing tube and placed into the device which exposes the test tube to a certain frequency band of light. Depending on how much frequency is absorbed, Bkav's artificial intelligence technology can decide whether a person potentially has Covid-19 after 10 seconds.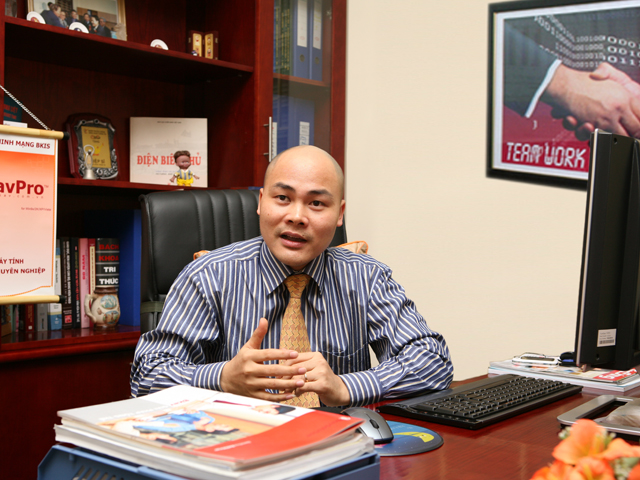 Nguyen Tu Quang, CEO of Bkav / Bkav.com
"We have worked with the National Hospital of Tropical Diseases. The initial results are positive with a recognition rate of over 90%. If successful, this device can change strategies to fight against Covid-19," Quang said.
According to Quang, testing for the virus via a saltwater mouth rinse can save costs and reduce testing time. In industrial parks, workers can line up to take a test. After 10 seconds, those who have negative results can continue working, while those who are tested positive can be taken to quarantine zones.
Vietnam is currently using two Covid testing methods: RT-PCR and antibody tests. RT-PCR take around two hours to produce results, while antibody tests take around 15 to 20 minutes. In addition, Vietnam has recently imported breathalyzers developed by Breathonix, a Singaporean company affiliated with the National University of Singapore. The device can give results after one minute.
Challenges ahead
Assessing the feasibility of this method, AI experts agreed that while it was a welcome solution, more assessments were needed to evaluate its effectiveness.
"Research on using saline solution to test for Covid has been conducted since 2020. However, the method has not been widely applied. There are three reasons conventional methods like RT-PCR continue to be used: continuous detection of new Covid variants, the artificial intelligence device's rate of error, and limited resources to train the artificial intelligence," said Hoang Xuan, an artificial intelligence expert working in Silicon Valley.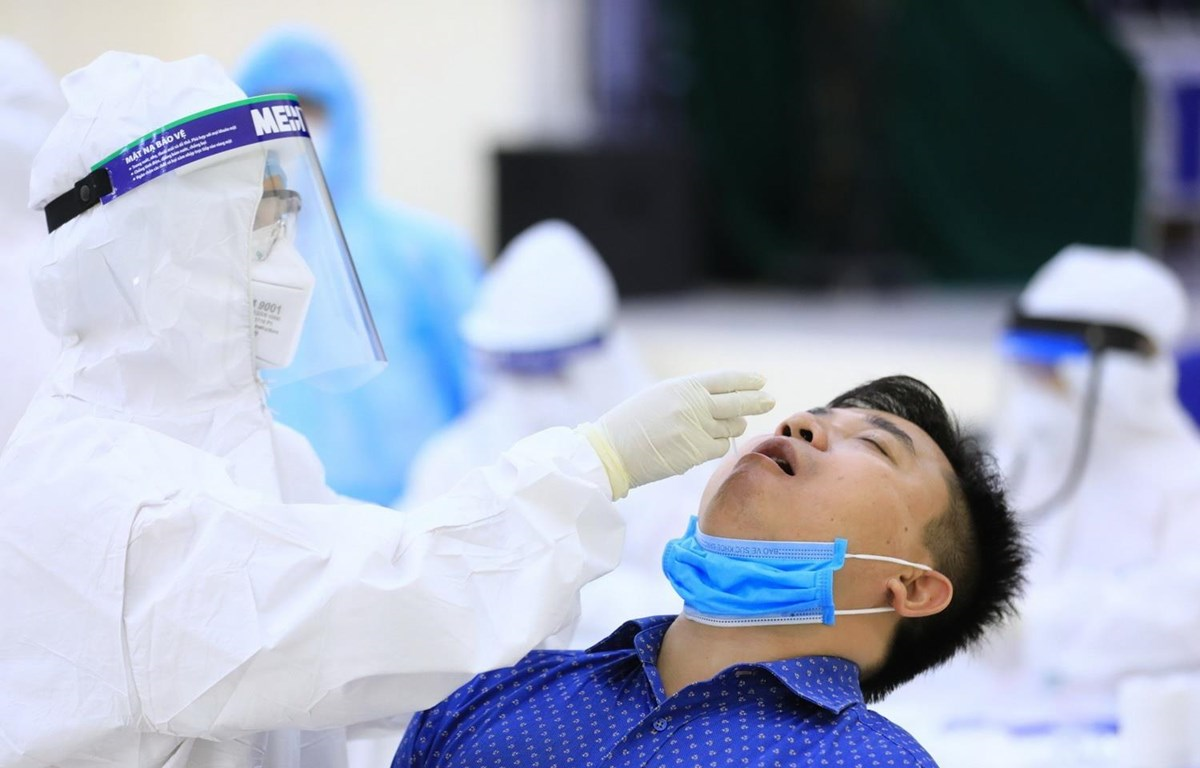 Conventional Covid testing method / Vietnam+
According to Xuan, it is possible to train artificial intelligence to recognize general symptoms of Covid-19 based on light absorption frequency.
In Israel, New Sight company has been researching the new technology since mid-2020. People are required to gargle with a special solution, which is then put into a test tube and placed into a SpectraLIT, a machine that uses light to analyze saliva samples. New Sight's research was halted temporarily in the same year when a new variant appeared, as scientists had to gather data from new patients for the machine to learn.
Another challenge is the rate of error. Nguyen Tu Quang said the device's recognition rate was over 90%. "This is the greatest challenge. For artificial intelligence, a 10% rate of error is high," he said.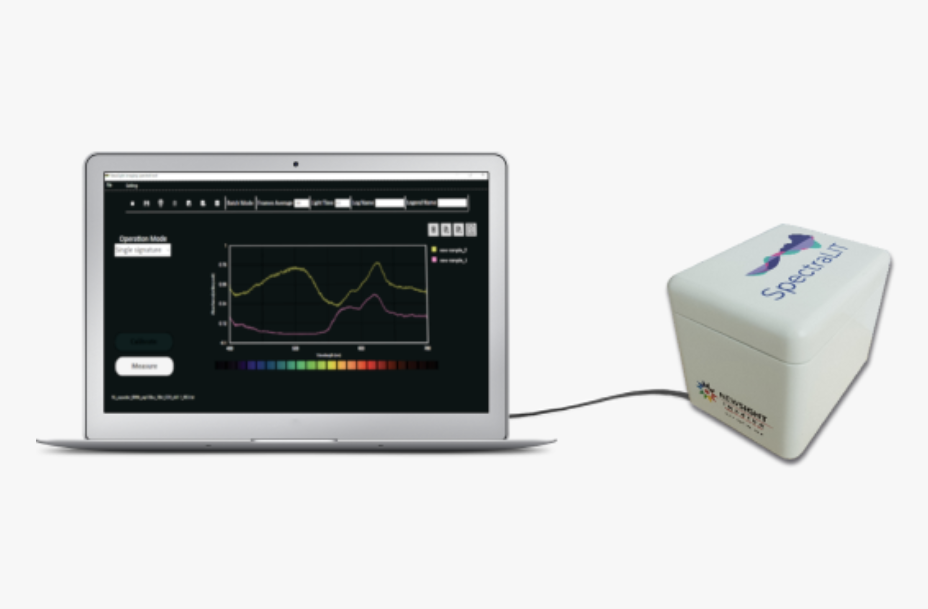 SpectraLIT, Covid testing device using saliva / VNExpress
An ideal rate of accuracy that artificial intelligence should achieve is at least 95%. However, whether this rate can be attained depends on the amount of input data. According to Hoang Xuan, the more data provided, the better the results. However, the resources for training artificial intelligence are limited because Covid-19 has been continuously evolving.
Echoing Xuan, virologist Amos Panet of Hebrew University in Jerusalem said that more data and comparisons with current experiments were needed to assess the new technology's effectiveness.