Vietnamese Bread, Pho And Iced Coffee Voted Among The Best Foods In Asia
Among the top 50 best street foods in Asia, Vietnam has presented itself with the three most delicious dishes.
Bubbling cauldrons of noodle soup, flaky flatbreads, kaleidoscopic desserts -- when it comes to street food, Asia delivers big on variety and flavor.
This vast region sprawls across equatorial tropics and mountain ranges, volcanic islands, and frenetic megacities, so it's no surprise that diversity abounds.
Yet there are many similarities, too. With centuries of migration and trade, many recipes have traversed borders only to become a local specialty thousands of miles from their places of origin, according to CNN.
Bread appeared in Vietnam about 130 years ago, when the famous French baguette was introduced to our country. However, today's sandwich is a unique creation of Vietnamese people, according to CNN's introduction. Currently, bread in each region is transformed into many different versions. The traditional filling usually includes pork, pickled vegetables, herbs, chili, and pate. The crust is crispy, hot, and delicious.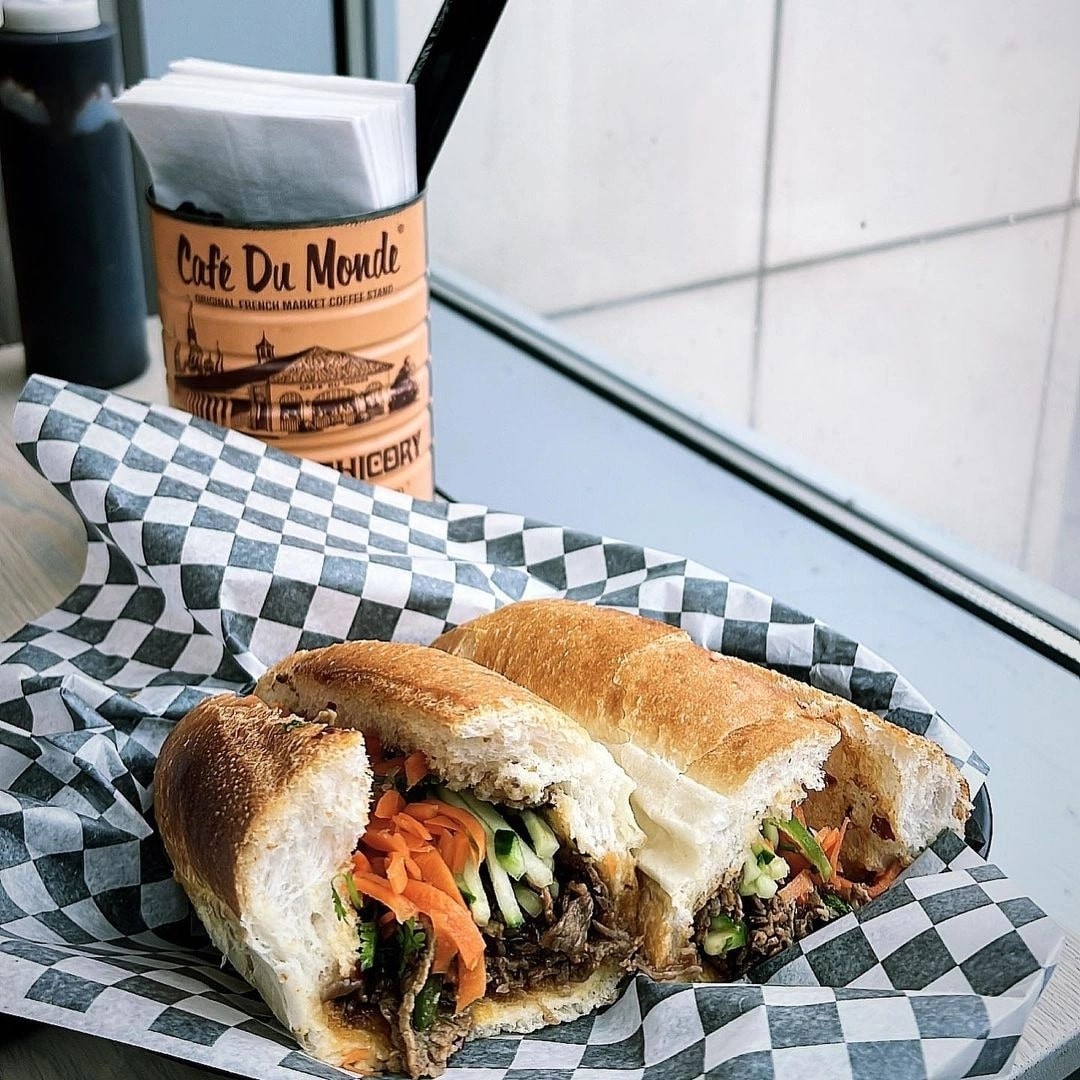 Photo: travelingwitharun
The next Vietnamese dish to appear in the list of 50 delicious dishes in Asia nominated by CNN is iced coffee. This is a drink associated with the daily life of Vietnamese people. Iced coffee is served at street vendors and even in luxurious restaurants. The coffee can be enjoyed in many ways -- drink it black, with condensed milk, a touch of sugar, or mixed with coconut milk. Sit down and make new friends on a plastic stool or keep exploring with your chilled refreshment in hand.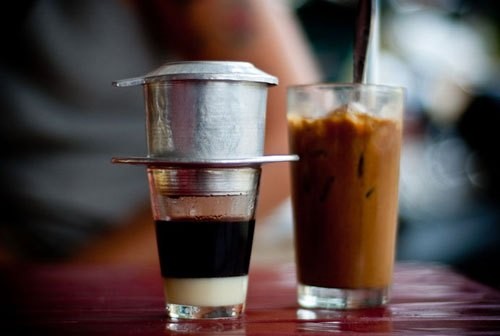 Photo: Ca Phe Rang Xay
The third Vietnamese dish to appear on the list is Pho, a name that is no longer strange on the world culinary map. Few street foods can compete with the international fame of pho.
Roadside stalls and cafes serve up bowl after bowl of this hearty noodle soup, which is known for its aromatic and nuanced broth, springy rice noodles, and tender protein (usually beef or chicken).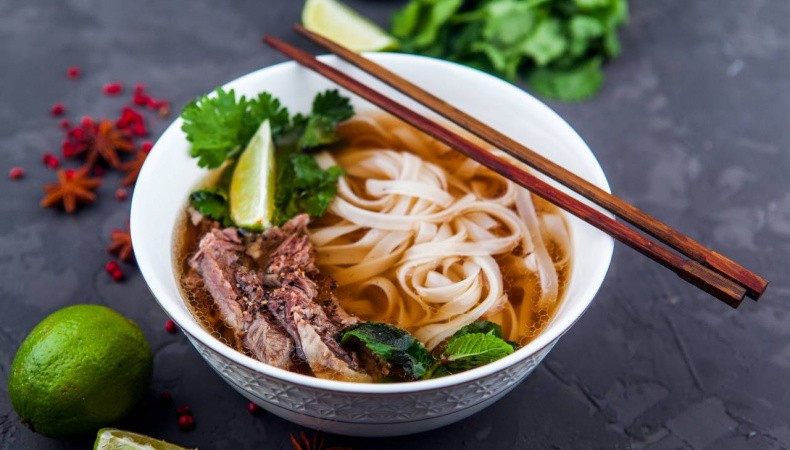 Photo: Journey On Air
It's typically served alongside a selection of fresh garnishes, like herbs, bean sprouts, lime, chili sauce, and chili slices so you can tailor the noodle soup to your liking.
The famous street drink of Taiwan (China) also appears in the list of Asian delicacies. CNN believes that a tourist's trip to Taiwan will not be complete without a cup of milk tea. This drink first appeared in Taiwan in the 1980s and gradually became popular around the world. The traditional recipe is a combination of green or black tea, added milk, and indispensable crunchy pearls. Today, milk tea has many variations with different flavors for diners to choose from.
Visitors to Hong Kong (China) cannot miss the egg waffle with an attractive aroma. An easy, one-handed snack, gai daan jai (egg waffles, egg puffs, or eggettes) is the ideal street food. A light, slightly sweet batter requires a special waffle maker with round cells to create a puff-like appearance, crispy exterior, and airy interior. Experimentation is part of the fun: Enjoy it plain, with fresh fruit, or rolled into a cone and covered with ice cream, syrup, and bananas. Some vendors even go the savory route, serving flavors like salted egg yolk and seaweed, according to CNN.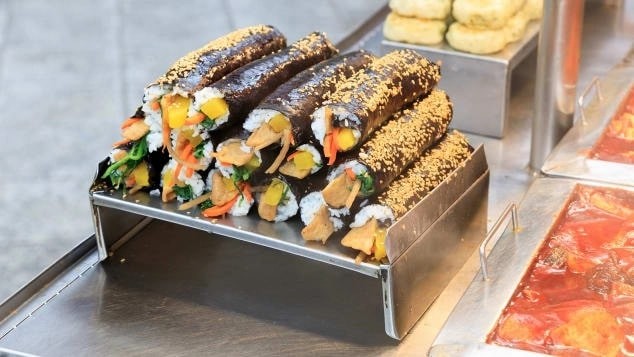 Photo: Shutterstock
Kaya is known as a popular breakfast dish among Singaporeans and Malaysians. The "star" of this cake is kaya jam, which is made from coconut milk, eggs, sugar, and pineapple. Locals often use this dish with soft-boiled eggs, dipped in soy sauce, CNN suggests.
CNN introduced the gimbap as a representative of street food in Korea. Kimbap, or gimbap, seems like it was designed to be portable. Not unlike Japan's makizushi (rolled sushi), these rice rolls wrapped in seaweed sheets are cut into easy-to-devour slices that hawkers fill with a wide assortment of ingredients. Spinach, lotus root, eggs, cucumbers, bulgogi, and crab sticks all make regular appearances, as do pickled daikon radish, kimchi, and roasted sesame seeds.
1. Vietnamese Banh Mi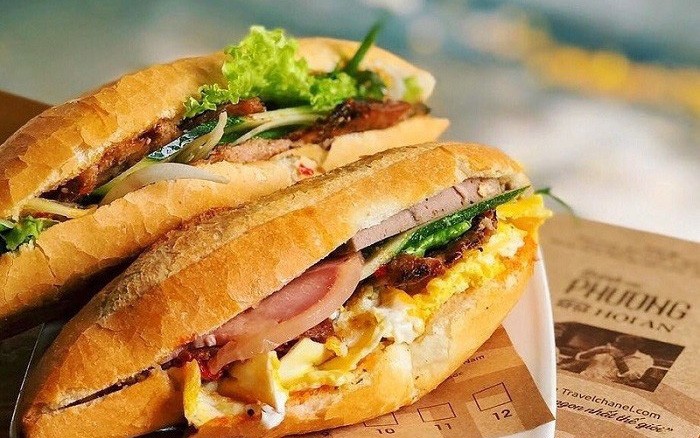 Photo: Hanoi Times
Banh mi was first introduced to Vietnam during the French colonial period. It is a modification of the baguette, which was a staple food of the French in the 19th century. The baguette, paired with pork pâté, ham, cheese, and butter to serve only the French colonists at expensive restaurants and cafes, was still a luxury product to most Vietnamese.
In Vietnam, besides famous dishes such as Com Tam (broken rice), Pho (beef noodle soup), and Banh Cuon (steamed rice rolls), Banh Mi is a typical Vietnamese breakfast that is convenient and ideal for people who have to go to work or study early in the mornings. That is the reason why most Banh mi vendors are takeaways, without any chairs or tables for you to sit down.
In Vietnamese, Banh Mi is just a plain baguette or bread, without any stuffing. However, the Banh Mi with meat has grown in popularity all over the world, so the term is now also used to refer to a kind of sandwich.
Banh Mi is now not just a Vietnamese baguette or a variation of the French baguette, but it is recognized as a significant dish in Vietnamese cuisine. You could only taste and experience the authentic version of the Banh Mi and see their diversity in Vietnam.
2. Pho
CNN said by 1930, the soup was served with slices of raw beef cooked gently in the broth and today pho bo remains the most beloved version in Vietnam, with options that include the original raw beef, a mix of raw and cooked beef, brisket, and tendon.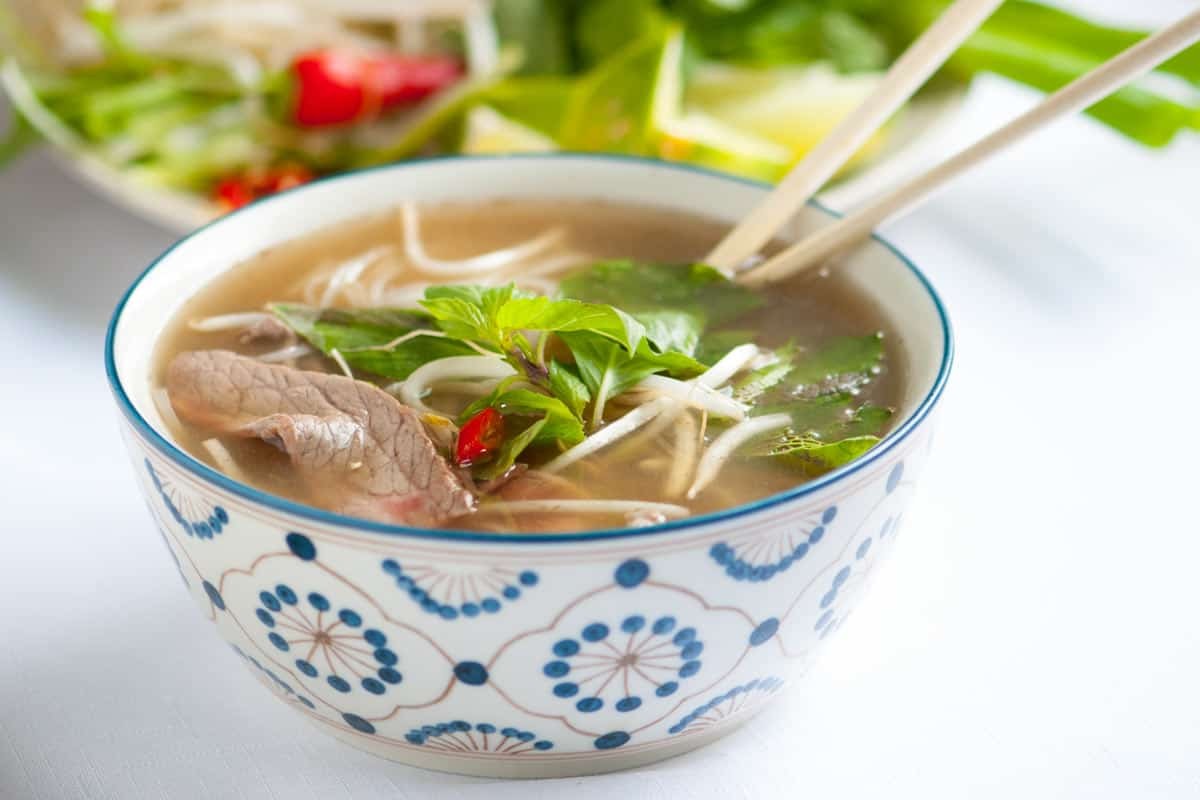 Photo: Inspired Taste
Pho is made and served across the country though it originated in Hanoi and was taken to the south, where people added their own touches. The noodle soup has been getting rave reviews from global travel magazines for decades.
Pho originated in the early 20th century in northern Vietnam and was popularized throughout the world by refugees after the Vietnam War. Because pho's origins are poorly documented, there is disagreement over the cultural influences that led to its development in Vietnam, as well as the etymology of the name. The Hanoi (northern) and Saigon (southern) styles of pho differ by noodle width, the sweetness of broth, and choice of herbs.
Pho is served in a bowl with a specific cut of flat rice noodles in clear beef broth, with thin cuts of beef (steak, fatty flank, lean flank, brisket). Variations feature slow-cooked tendons, tripe, or meatballs in southern Vietnam. Chicken pho is made using the same spices as beef, but the broth is made using chicken bones and meat, as well as some internal organs of the chicken, such as the heart, the undeveloped eggs, and the gizzard.
3. Iced Coffee
Vietnamese iced coffee ("iced coffee") is a traditional Vietnamese coffee recipe.
Photo: 24H
At its simplest, iced coffee is made using medium to coarse ground dark roast Vietnamese-grown coffee with a small metal Vietnamese drip filter. After the hot water is added, the drip filter releases a drop of hot coffee slowly into a cup. This finished cup of hot coffee is then quickly poured into a glass full of ice making the finished Vietnamese iced coffee.
A popular way to drink Vietnamese coffee is Ca Phe Sua Da, which is Vietnamese iced coffee mixed with sweetened condensed milk. This is done by putting two to three teaspoons or more of sweetened condensed milk into the cup prior to the drip filter process.
Cao Bang's Delectable Street Food

Currently, Kim Dong pedestrian street in Cao Bang city has gradually become a highlight for the city's tourism, a place for people to have fun ...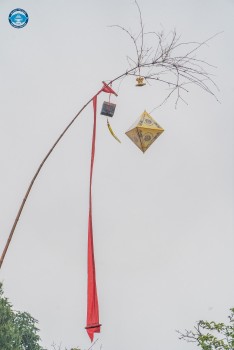 Viet's Home
In the past, the Neu pole (a tall bamboo pole with red garment strips used to ward off evil spirits during the lunar New Year) lowering ceremony at the royal palace of the Nguyen Dynasty was performed to mark the end of the New Year holiday and prepare to enter a new working year.