Best Food to Enjoy During Your Day Trip in Hue
These 5 following spots will make your perfect Hue-style delicacies.
Are you in Hue for only 24 hours and cannot decide what to eat? Are you feeling lost among countless food choices? Let's take a look at 5 must-try food for your summer holiday, all for the reasonable price of VND 20,000 - 60,000 (US $0.85 - 2.41).
Uot cake with grilled meat, mix vermicelli with grilled meat
The first one on the list is on the way from Thien Mu pagoda to the city center. Uot cake is the local name for Cuon cake. The filling is grilled meat, herbs, bean sprouts, etc. and it is served with sweet and spicy dipping sauce. Another must-try food is mixed vermicelli with grated papaya, cilantro, etc., and especially a special bean sauce dipping sauce. The marinated meat is the highlight of the mixed vermicelli.
You should visit early because the shop is always crowded during lunch time. This is the best type of food to enjoy in the cool rainy weather of summer in Hue city.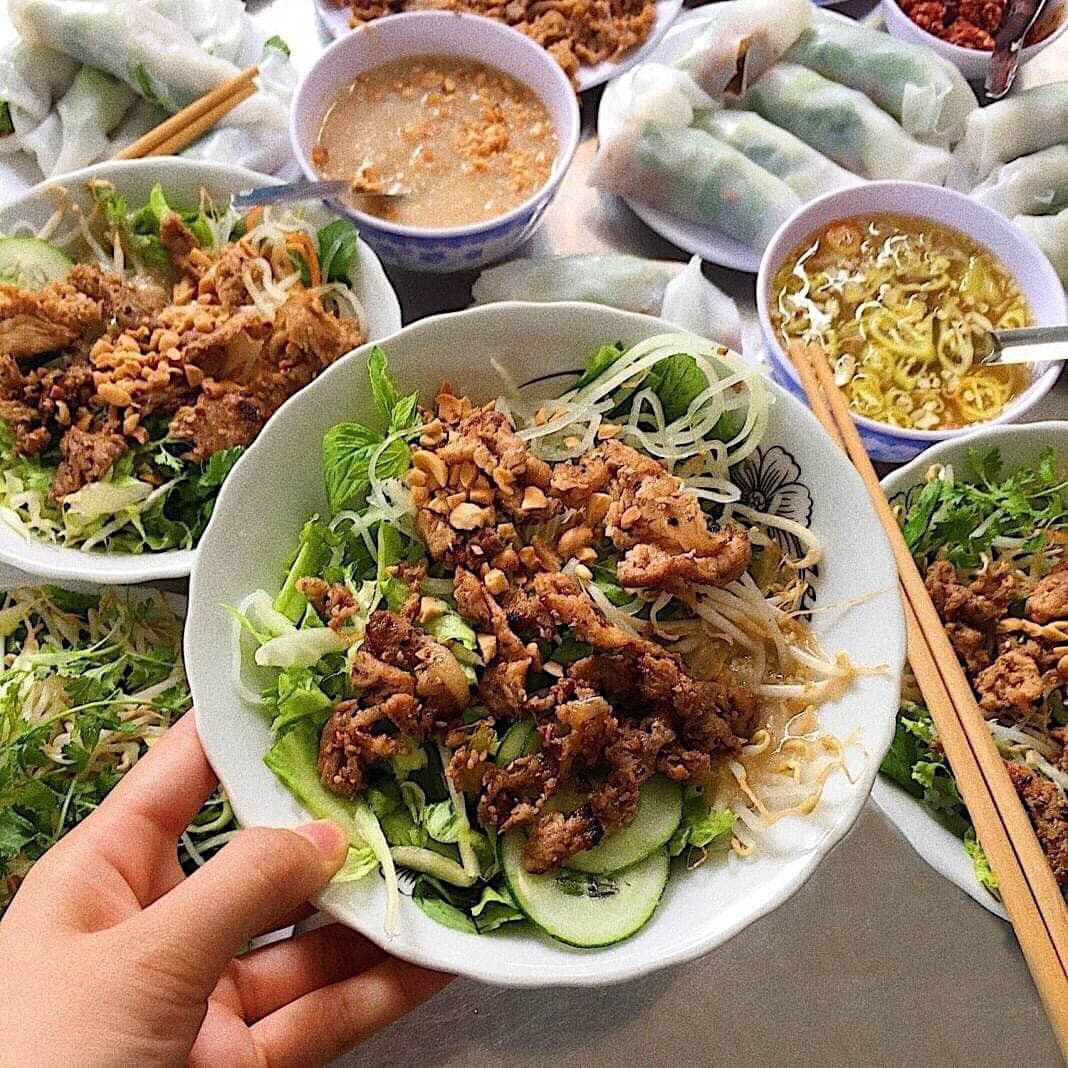 Photo: Huyen Anh Restaurant Facebook
Address: Huyen Anh Restaurant - 50 Kim Long, City. Hue, Thua Thien Hue
Opening hours: 7:00 - 22:00
Price range: VND 20,000 - 60,000
Sweet dessert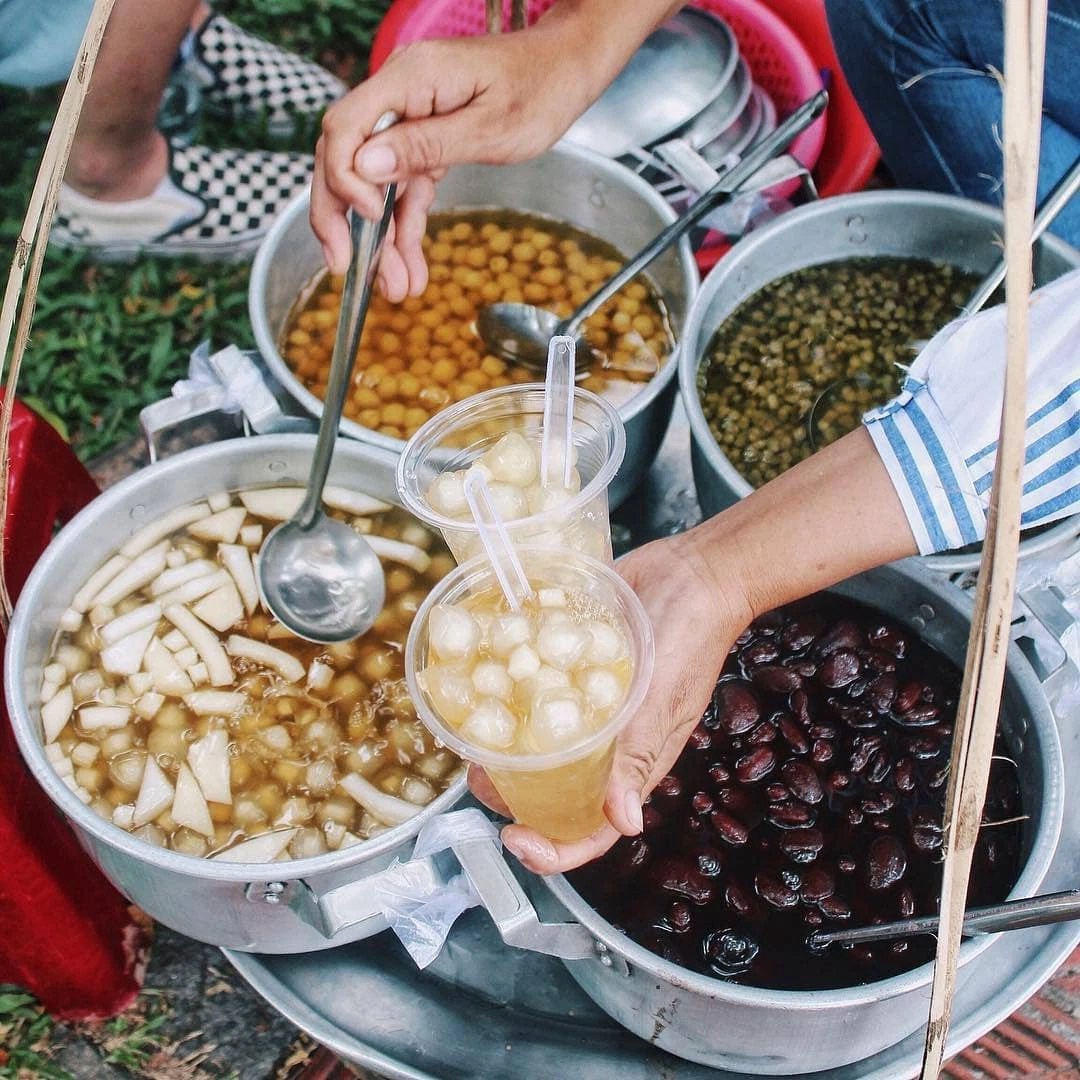 Photo: Kenh14
Sweet soup, or Che in Vietnamese, is one of the top popular street food across Vietnam, and Hue is not an exception. The food comes in a variety of options, including lotus seed sweet soup, glutinous balls sweet soup with pork, red bean sweet soup, hyacinth bean sweet soup, mung bean sweet soup, corn and coconut sweet soup, to name a few.
If sightseeing around the Citadel is too tiring, you will crave something sweet. Sweet soup in Hue has a distinct flavor compared to the North, but this cheap dish will be perfect for sweet-tooth.
Because sweet dessert vendor stools can be found anywhere, there is no opening hour. This is highly recommended as an afternoon treat to get your sugar level up after exploring the city all day while still leaving room for the dinner feast.
Address: Vendor stools in front of Citadel Gate
Price range: From VND 10,000
Coffee and tea
This cafe has been a hot spot among fashionistas and minimalists in recent years. S, M, L, XL coffee shop a good destination for visitors who like open space cafes, lots of trees. It is like a garden covered with green trees, hidden deep in a small alley. When you are feeling lazy and looking for a place to hide from the summer heat, come enjoy a cold drink at this place.
The shop is specialized in coldbrew, also matcha-flavored and chocolate-flavored drinks. The main white tone, minimal design is calming just like the atmosphere of the ancient capital.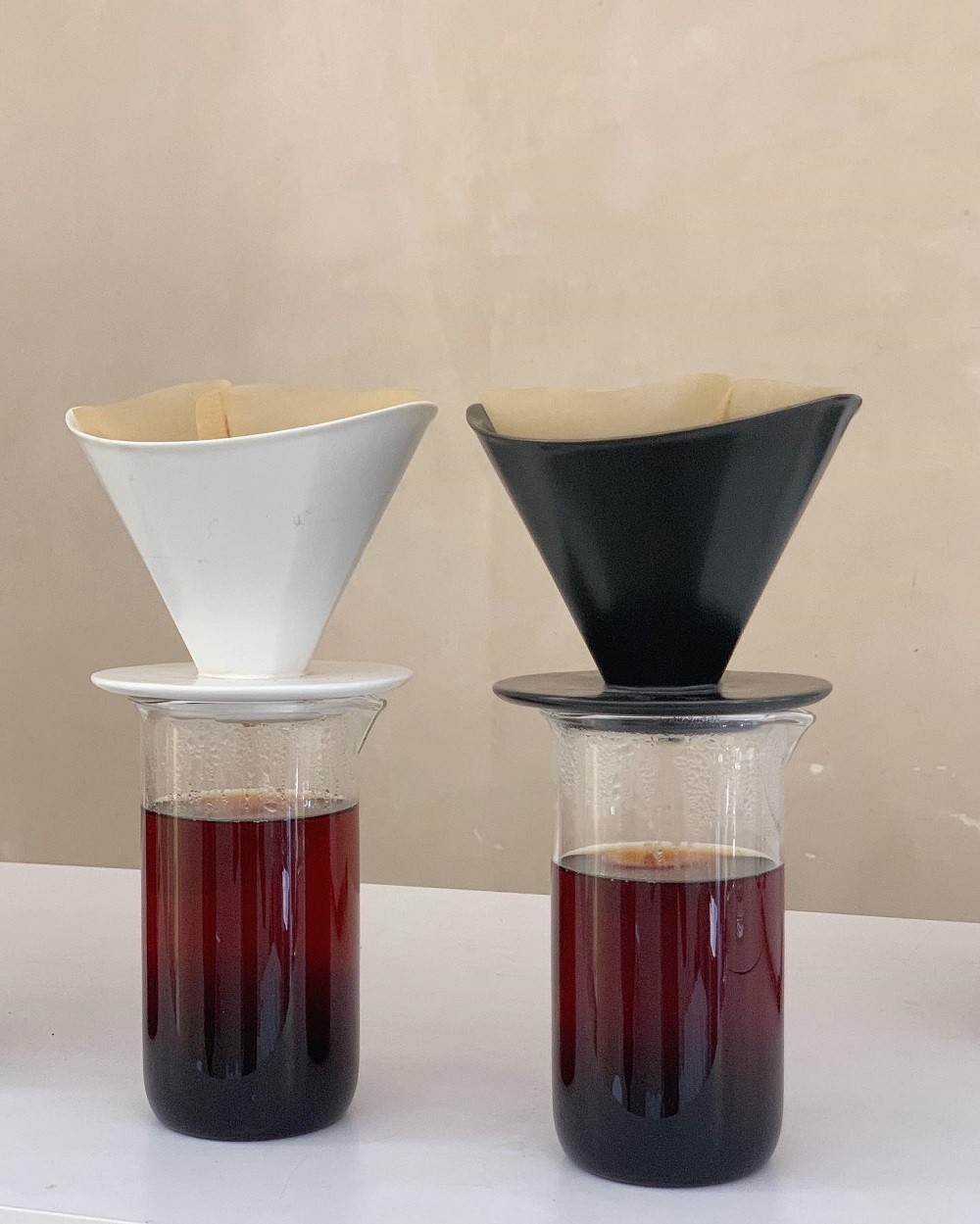 Photo: MIA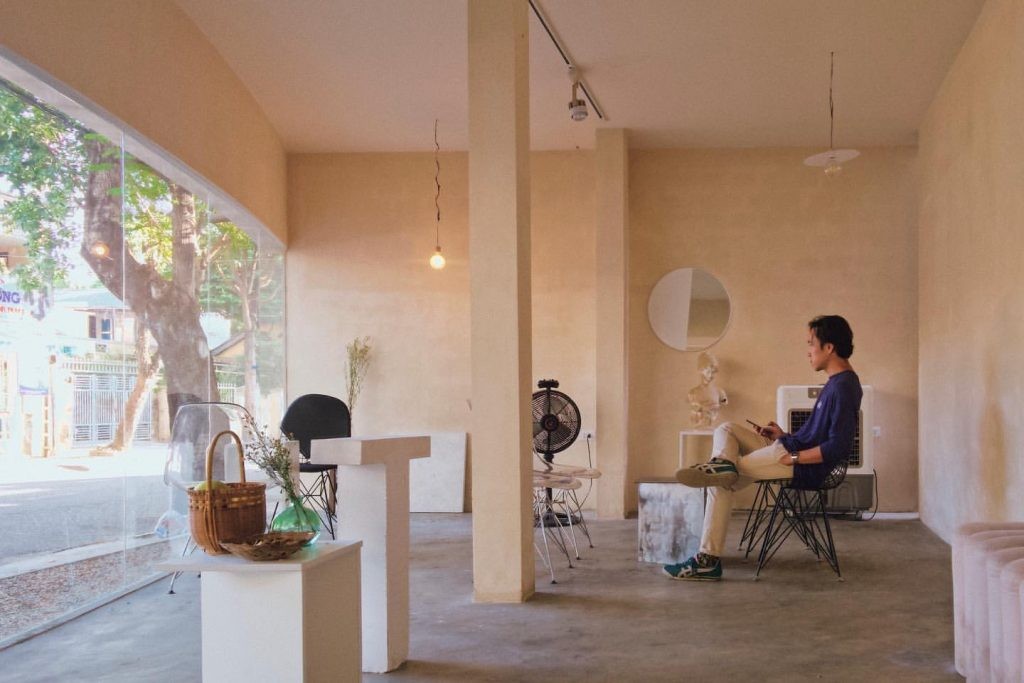 Photo: Delangthang
Address: S,M,L,XL Coffee Shop - 18 Thai Phien, Hue City
Opening hours: 8:00 - 20:00
Price: From VND 50,000
Mussel rice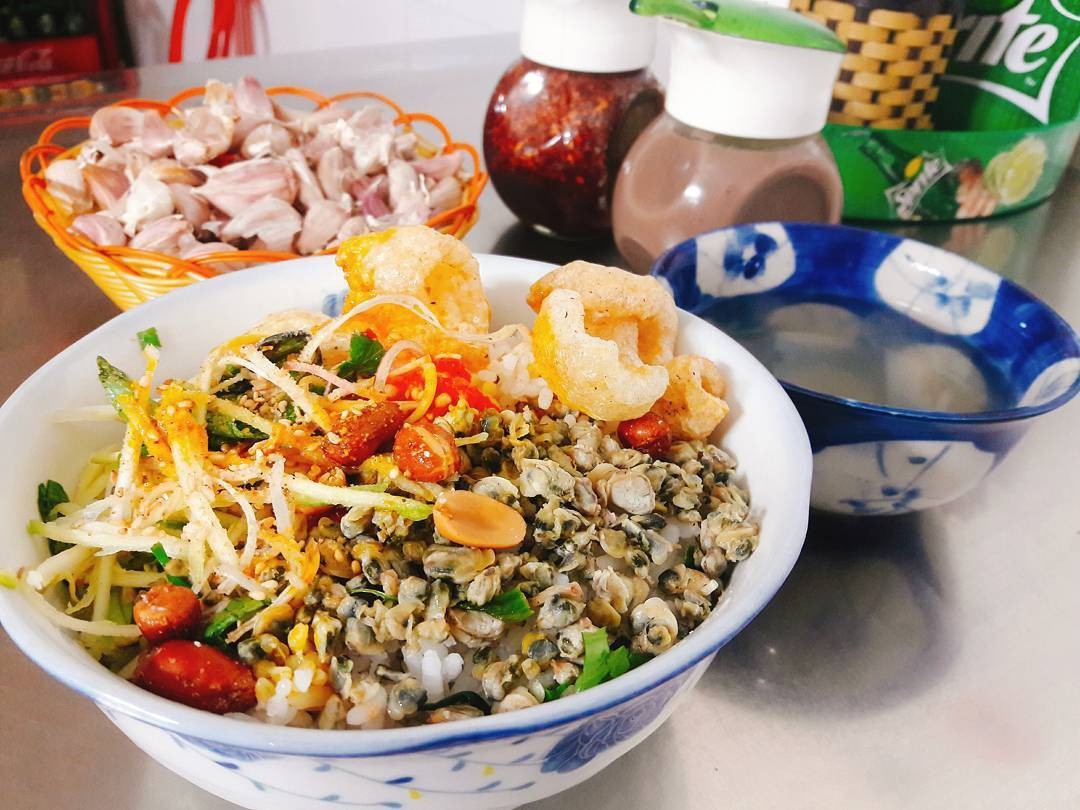 Photo: MIA
Mussel rice is one of the most popular dishes in Hue but it is not easy to find a tasty restaurant, expecially when you are only visiting for 24 hours. Check out Hoa Dong restaurant, which is famous for its mussel rice, both cheap and delicious.
This mussel rice restaurant is located in a small alley but it is always packed with customers, mainly locals. Do not mistake it for the Hoa Dong shop in the main street, and remember to read the name of the shop carefully.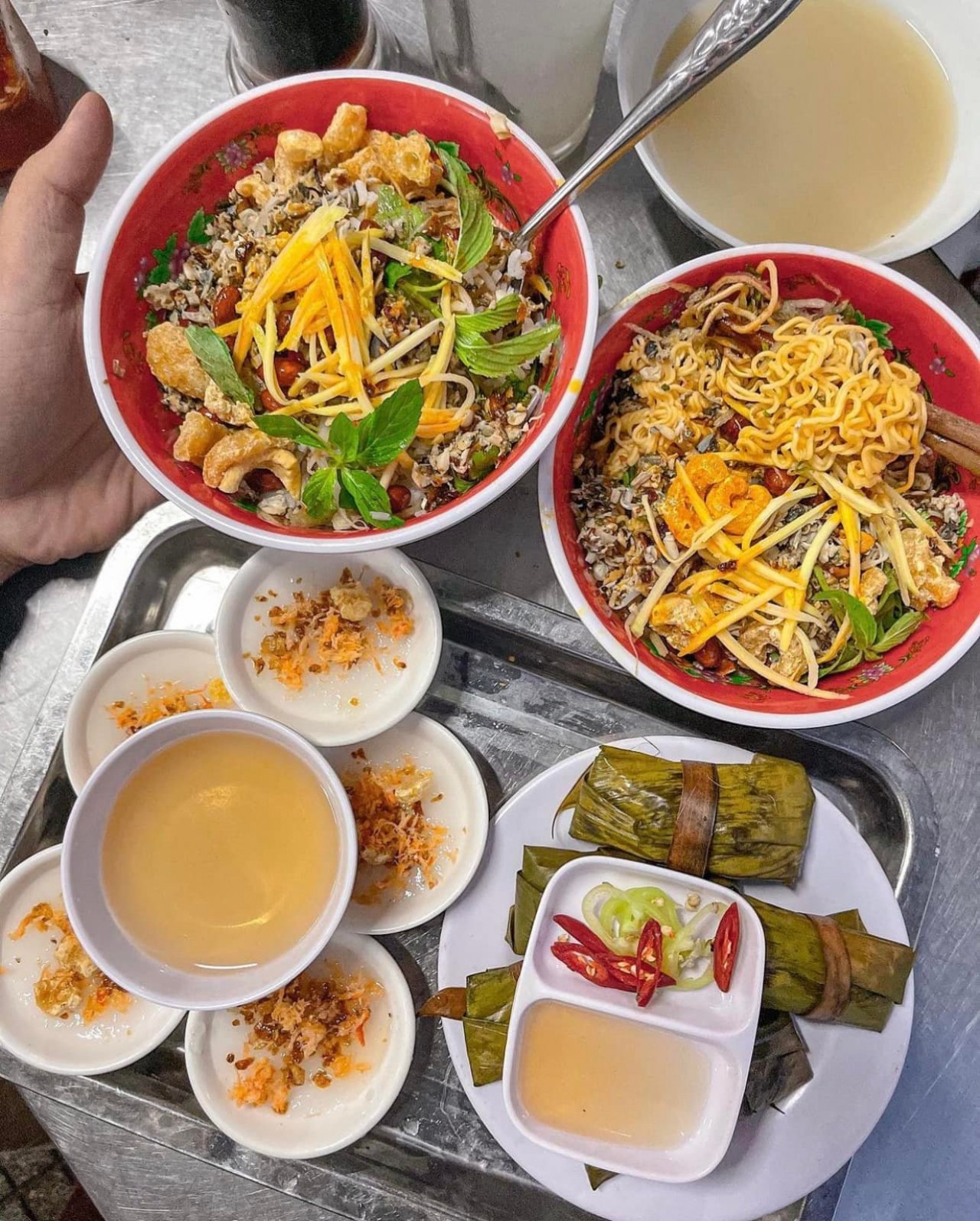 Photo: Halo Travel
There are also vermicelli, mixed noodles, rice, mussel porridge, some of the typical Hue-style dinner choices for you to choose.
Mussel rice is made of cold rice, not hot sticky rice so you will not feel too full after one serving. The topping fills up the rice: roasted peanuts, topping, richly fried mussels, vegetables, with a sweet and spicy sauce added. The dish is mouth-watering and each portion comes with a bowl of boiled mussel broth on the side.
Address: Hoa Dong Mussel Rice - 64/7 Ung Binh, Vy Da, Hue City
Opening hours: All day
Price range: VND 10,000 - 15,000
Banh mi
If you want to go for midnight snack in Hue to make the most of your 24-hour visit, how about trying the Vietnamese classic street food: Banh Mi at Banh mi O Tho?
O Tho bread shop (also known as Truong Tien bread) is famous among both locals and tourists. The bread is small but stuffed with eggs, meat, rolls, sausages, etc.
Going out late at night, eating a stuffed Banh mi with glass of iced soy bean milk, you will have a complete day of Hue-style delicacies.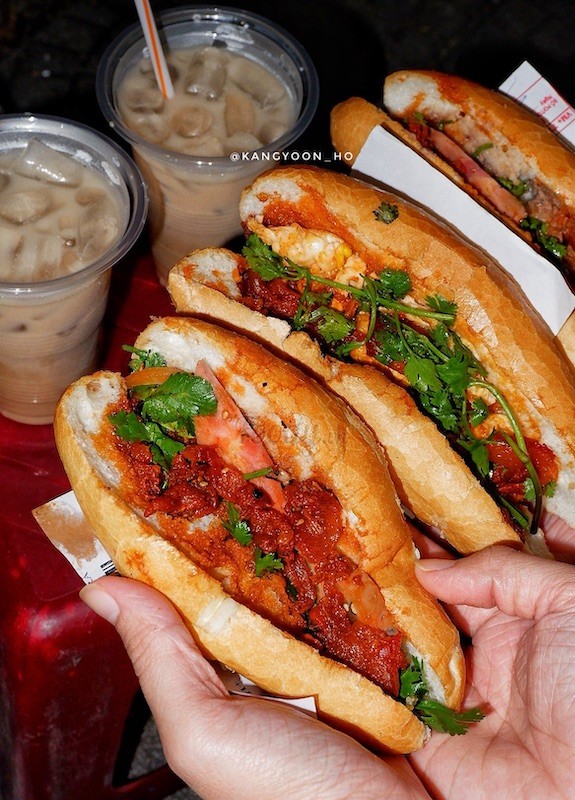 Photo: Kangyoon_Ho
Address: Banh Mi O Tho - 14 Tran Cao Van, Phu Hoi, Hue
Opening hours: Evening
Price range: VND 10,000 - 15,000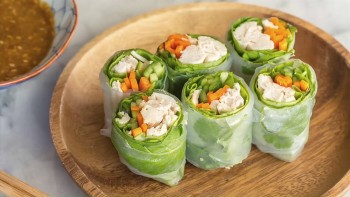 Travel
Rolls are a easy-to-make dish that is loved by many Vietnamese diners as well as Korean stars.