Vietnamese Cancer Survivor Stuns Audiences at Miss World Vietnam 2021
Dang Tran Thuy Tien, the girl who experience a hard-won fight with cancer, attracted the attention of Vietnamese netizens by competing for the crown of Miss World Vietnam 2021.
In the image posted on the contest fanpage on January 18, Thuy Tien attracted attention with a bald picture, taken while she was undergoing cancer treatment in 2019. Born in 2000, the 1.7 m-tall beauty has measurements of 89-68-100 and won the "Inspiration" sub-prize in the Miss Foreign Trade University contest 2019.
"During the time of cancer treatment, I happened to watch the final night of Miss World Vietnam 2019 on television. At that time, I thought that if I recovered from my illness, I would register for the contest and spread positive vibes. This is the right time for me to fulfill my dream", said Thuy Tien.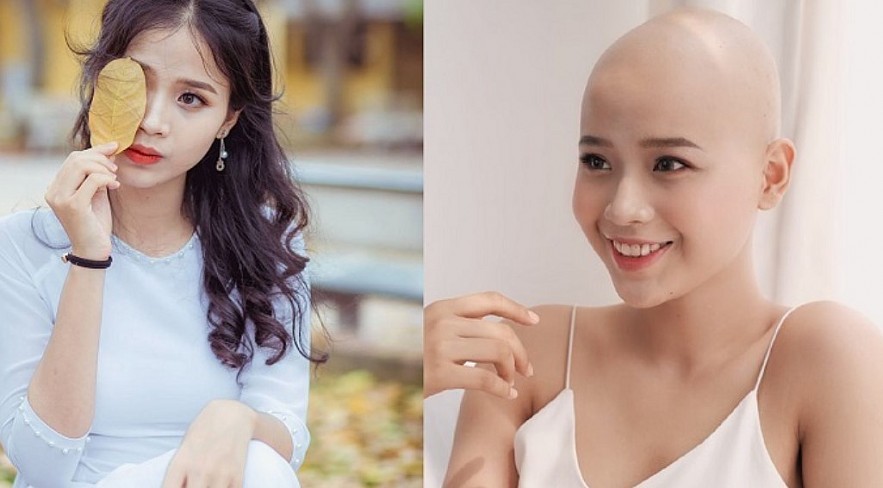 Vietnamese Girl Wins Cancer Participating In Miss World Vietnam. Photo: vietnamnet.
In June 2019, the freshman student got shocked when she received the news of stage 2A breast cancer. A month later, she had surgery to remove half of her left breast, followed by chemotherapy combined with radiation therapy. Thuy Tien shaved her head so that she wouldn't have to see her hair fall out when she received chemotherapy every week. She reserved her study results and focused on healing and resting.
In October 2019, Thuy Tien participated in the beauty contest of Hanoi Foreign Trade University. The moment she strode in the final with a bald head once attracted attention of netizens. During the treatment, the beauty took part in many community activities and encouraged patients in the same situation. In October 2020, she recovered from her illness. Thuy Tien is a member of an organization that supports people with cancer.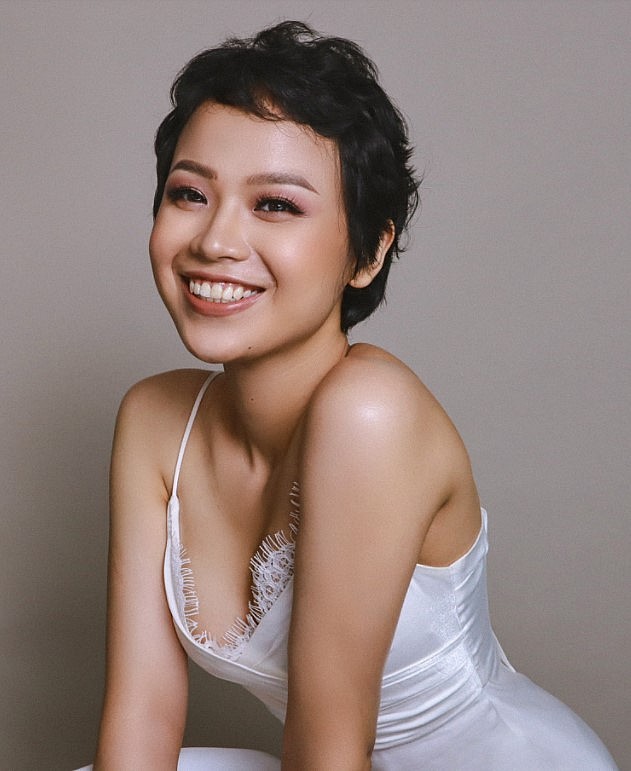 Vietnamese Girl Wins Cancer Participating In Miss World Vietnam. Photo: Facebook.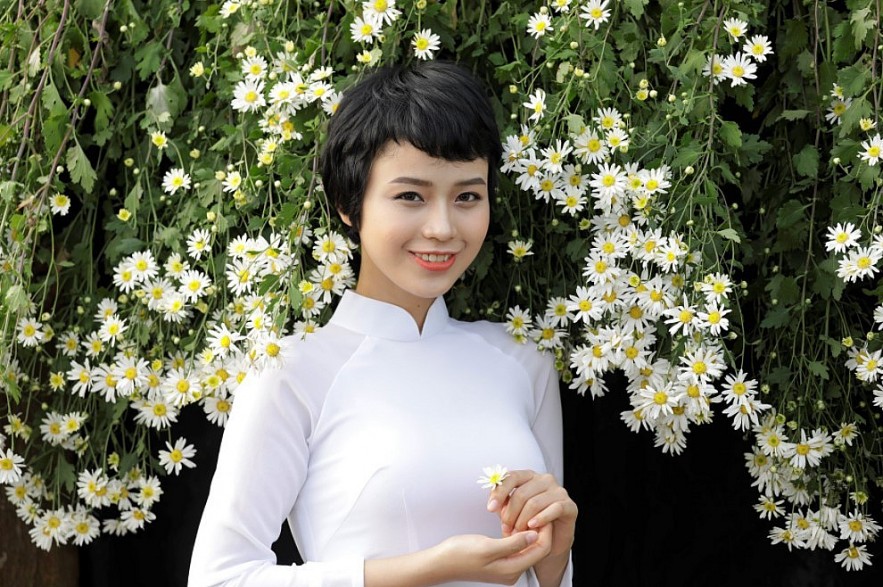 Vietnamese Girl Wins Cancer Participating In Miss World Vietnam. Photo: Facebook.
According to her, spirit is one of the decisive factors to overcome her serious illness. "I learned to accept everything when facing difficulties, so I no longer feel panic and fear. I am lucky because my family always follow to encourage and take care of me".
Thuy Tien said that she was surprised when her story received attention. "I want to share my story, not for people to look at with pitying eyes, but simply to share and spread inspiration to everyone", she said. The beauty added that at present, her health is fine enough to compete for the crown.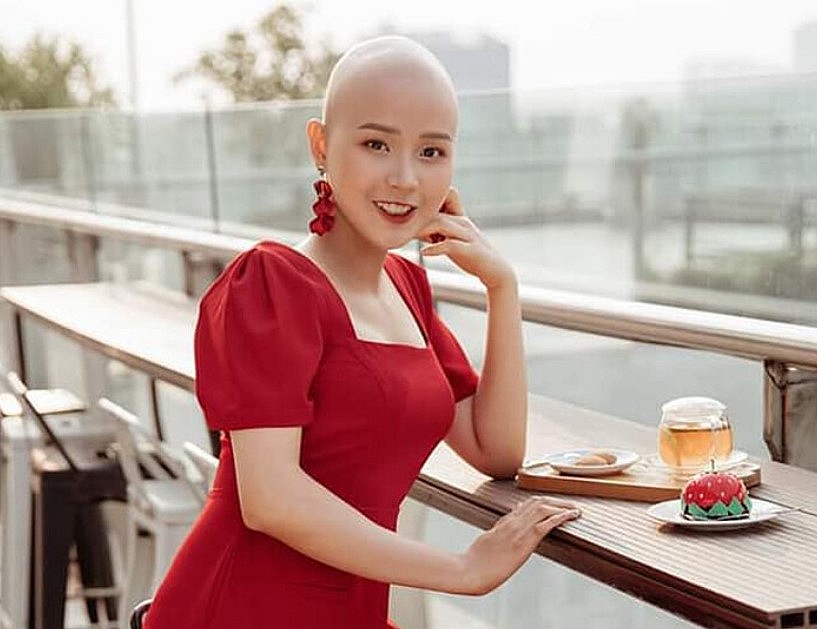 Vietnamese Girl Wins Cancer Participating In Miss World Vietnam. Photo: vietnamnet.
Miss World Vietnam 2021 is the contest to find Vietnamese candidates for Miss World pageant. It has begun receving applications from candidates after a delay due to Covid-19 pandemic. This year, the contest is open to plastic surgery beauties. In addition, the minimum height of contestants is reduced from 1.65 m to 1.63 m.
The format of the contest is still closely with the international one. It shall include sub-competitions such as Beauty of Mercy, Beauty of Fashion, Beauty of Courage, Beauty of Communication.
The judges include: Miss Ha Kieu Anh, Miss Mai Phuong Thuy, Miss Luong Thuy Linh, singer Dam Vinh Hung, Mr. Le Xuan Son - Editor-in-Chief of Tien Phong Newspaper.
This year's contest will focus on a semi-final night instead of two nights in two regions like last season. The final is scheduled to take place on May 27 in Vung Tau with 40 contestants. The winner and two runner-ups will receive cash prizes and slots to compete in international pageants.