Vietnamese Craft Coffee Blooming In America, Says Courier Post
The American Vietnamese roasts have caught on at a younger generation of Vietnamese cafes and restaurants, whether Sandwich Hag in Dallas or Phinista in Boston.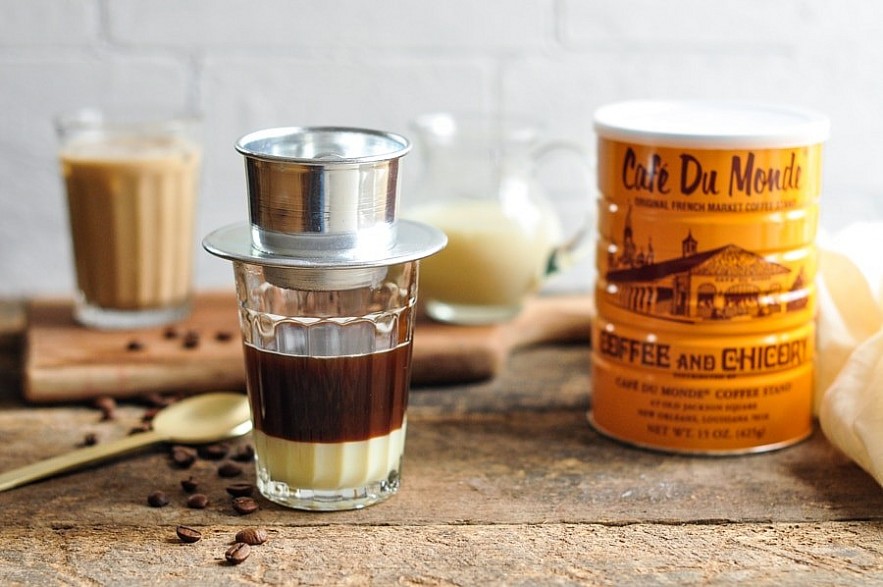 Photo: VSCA
Courier Post published an article on September 20 to analyze the emergence of Vietnamese craft coffee in America. Vietnamese coffee is like the photonegative of the acidic and fruity Scandinavian-style light roasts that have dominated third-wave coffee in the United States, it says.
It is instead nutty, earthy, dark, dense and above all intense — brewed using a cylindrical phin filter that's like a silvery stepchild of the French press and the pour-over. The coffee is best known as part of Vietnam's trademark drink of cà phê sữa đá, an iced drink that tempers the coffee's assertiveness with the sweetness of condensed milk.
Over the past few years, Vietnamese roasteries in America have gone from nearly nonexistent to a nationwide phenomenon, applying the techniques and meticulous sourcing of American third-wave coffee to bold Vietnamese beans. Vietnamese craft coffee roasters have sprung up in cities from Philadelphia to the caffeinated meccas of Seattle and Austin and Portland, Oregon — run mostly by first and second-generation immigrants.
The article interviews Thu Pham, who co-founded Càphê Roasters in Philadelphia. The businesswoman said, "It became this beautiful community of Vietnamese entrepreneurs wanting to create a Vietnamese coffee business."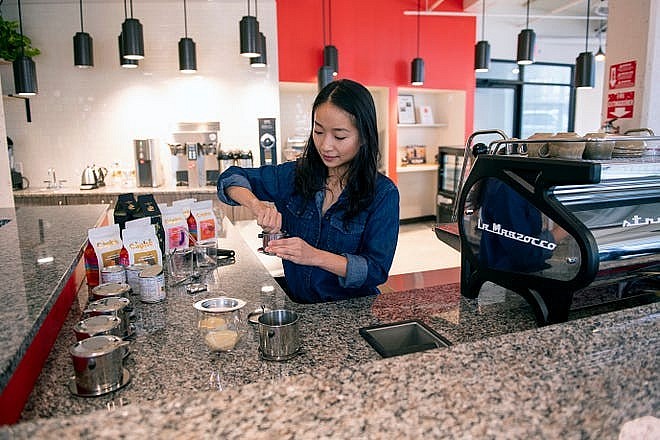 Thu Pham brews Vietnamese style coffee at Caphe Roasters in Philadelphia (Photo: Courier Post)
Though just three years old, Nguyen Coffee Supply lays plausible claim to being the first importer and roaster of specialty Vietnamese beans in America. "It was really incredible to see people were waiting upwards of one hour in line just to get their Vietnamese coffee experience," said Sahra Nguyen, who'd put together the two-day coffee pop-up in Brooklyn for her company Nguyen Coffee Supply. "We actually grew by 13 times in 2020," said Nguyen.
Vietnam is one of the world's great coffee cultures, the globe's second-largest producer of beans, and the keeper of a distinctive 150-year-old coffee tradition. Ho Chi Minh City coffee shops range from luxe cafes to sidewalk coffee vendors serving coffee both hot and iced, and innovations like coffee made with egg foam or avocado or rose water.
Most of the "Vietnamese" coffee you can find in America doesn't come from Vietnam. But for decades, Vietnamese coffee was difficult to procure in the United States, the article said. The lack of Vietnamese coffee in America is partly the result of an unfair bad reputation, say Nguyen and Pham.
Arabica beans don't grow as well in Vietnam's hot, wet climate. Instead, 90% of the Vietnamese coffee crop is a hardier variety called robusta, which contains far less sugar and tends toward earthier and more intense flavors. Combined with lower growing costs, this has made robusta popular among makers of high-volume and instant coffee. The association with industrial-grade coffee has given robusta a reputation for being a lower-quality bean. But poor quality control is not the fault of the robusta bean itself.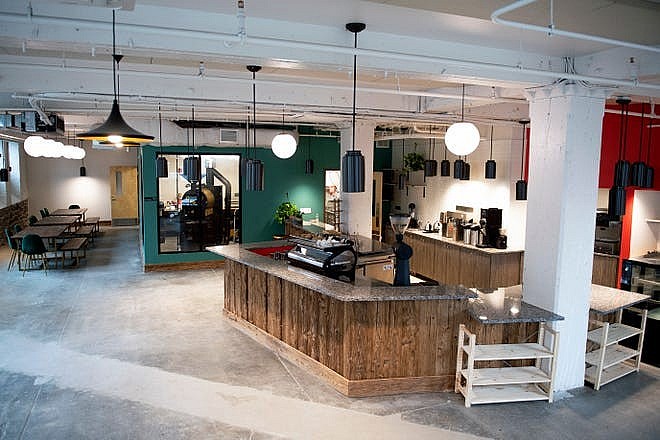 Càphê Roasters in Philadelphia. (Photo: Courier Post)
To prove the point at her soon-to-open cafe in Philadelphia's Kensington neighborhood, Pham prepared a meticulous phin-filter pour over of robusta beans she sourced from a farm in Vietnam's Central Highlands. The resulting brewis round and rich and aromatic, with an intensity of chocolate flavor that would shame Wonka. Made as espresso, it's no more bitter than a dark Italian but contains far less acidity. It also boasts enough caffeine to stun a racehorse.
Since Pham and Nguyen started their roasteries at the end of 2018, Vietnamese specialty coffee has spread in a linked daisy chain across the country. Roasters from Vietnam are also getting in on the American market. In Anaheim, Vietnamese coffee giant Trung Nguyen opened its first American cafe this spring under the name King Coffee. Tong's Phin Coffee Club beans, roasted over rambutan wood and infused with chocolate and avocado, now sell at every location of Texas grocer Central Market.
The American Vietnamese roasts have caught on at a younger generation of Vietnamese cafes and restaurants, whether Sandwich Hag in Dallas or Phinista in Boston, the article concludes.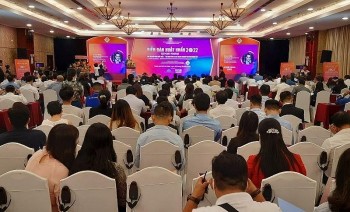 Focus
Vietnam News Today (Dec. 9): Vietnam - Singapore innovation centre helps firms transform production; HCM City among most searched destinations by travelers; Vietnamese digital technology industry's revenue estimated at 148 billion USD in 2022; Two Vietnamese films up for consideration at Oscars.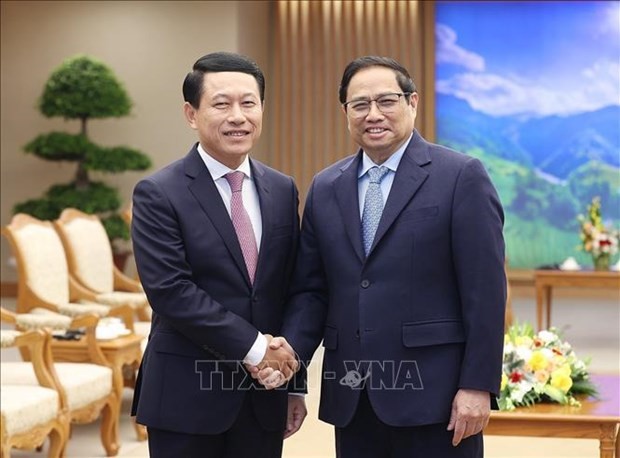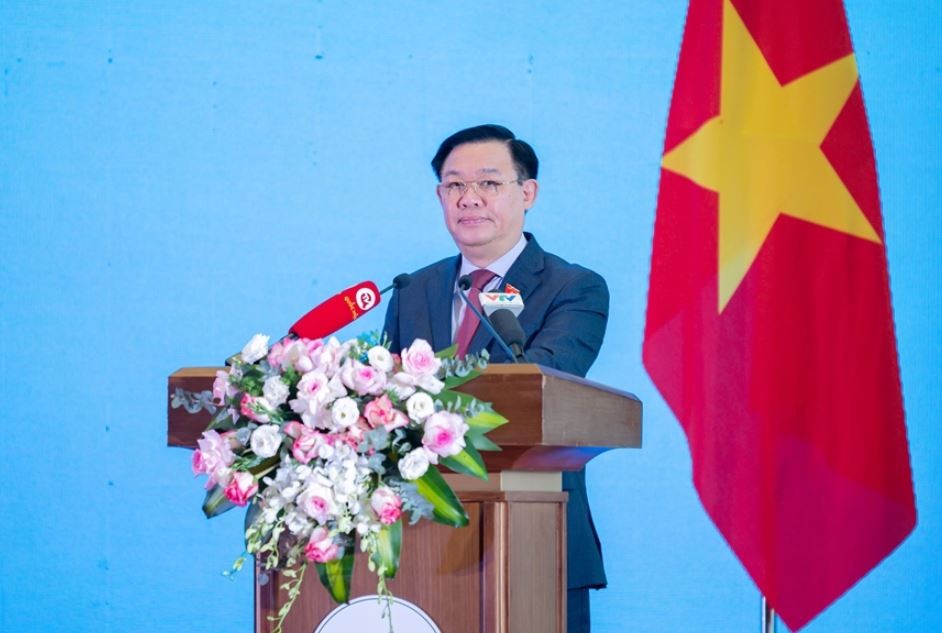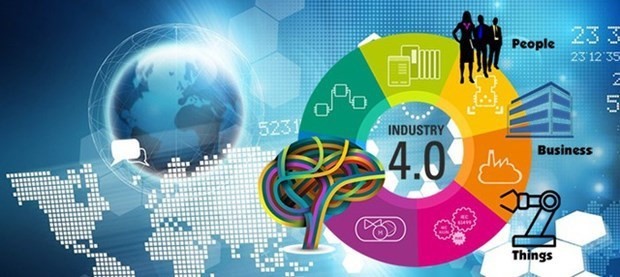 Economy
Today, 70% of the population in Vietnam are Internet users, the 13th highest number of Internet users worldwide and 6th out of 35 countries and territories in Asia, reported by the Ministry of Information and Communications.
December 08, 2022 | 12:57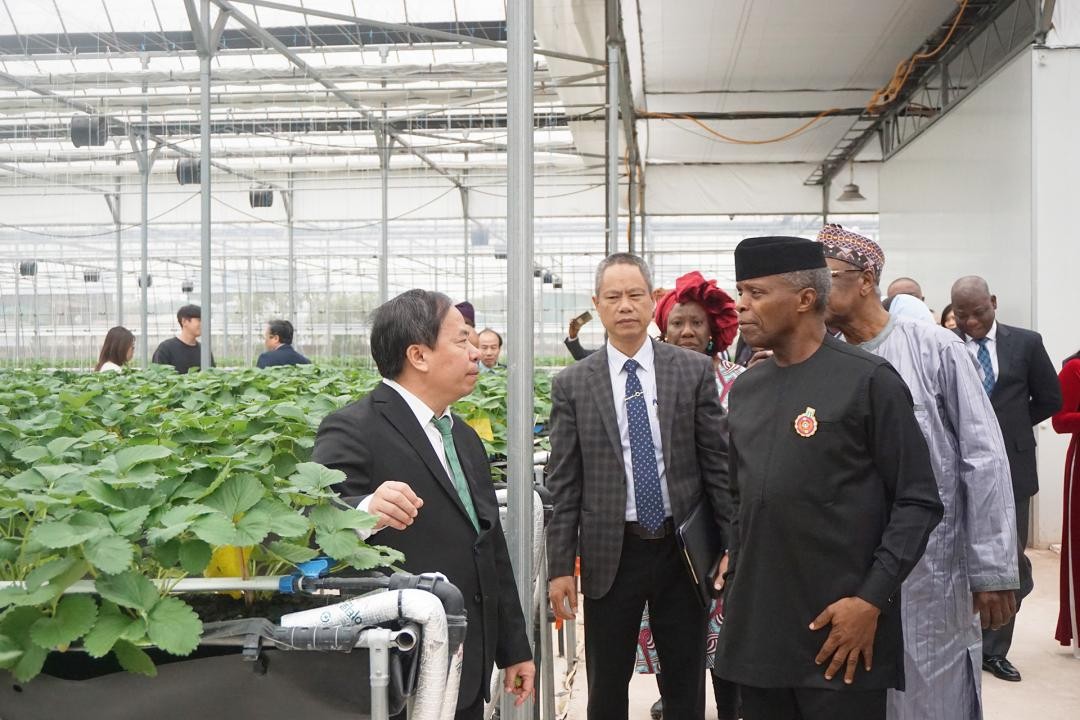 Economy
Nigeria views Vietnam as a partner of strategic importance and wishes to expand cooperation between the two countries' communities in the near future.
December 08, 2022 | 12:53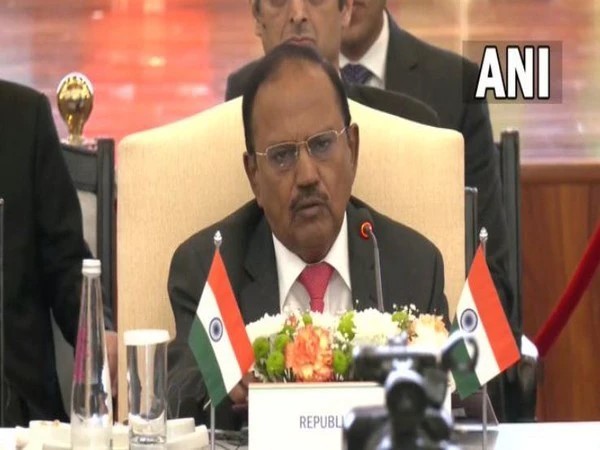 Economy
Flagging the persistence of terrorist networks in Central Asia, including in Afghanistan, National Security Advisor (NSA) Ajit Doval on Tuesday emphasised on making countering of terror financing a priority for India and other countries in the region.
December 07, 2022 | 13:58