Vietnamese Culture Hidden in Philippines
The cultures of Vietnam and the Philippines are very distinct yet they have some surprising overlap.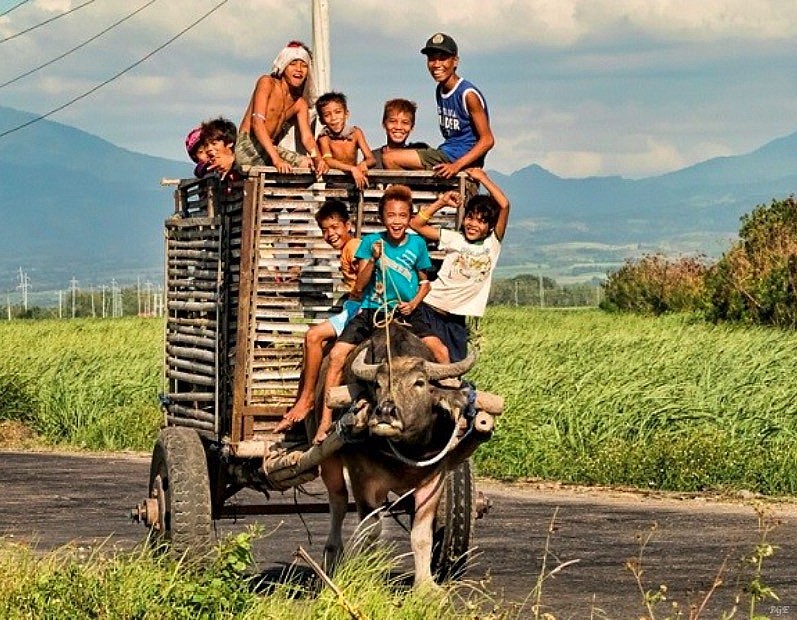 The familiar image of the Philippines countryside. Photo: Borgenproject
The Philippines has a colorful culture due to being a colony of the West. Mixing cultures between Spain and America for about 500 years, this island nation is considered the most westernized country in Asia today.
However, maybe because they are both in the cultural cradle of Southeast Asia, the cultures of Vietnam and the Philippines have many similarities.
Respecting traditional culture
Much influenced by Western culture, but like Vietnam, Filipinos attach special importance to traditional culture and focus on preserving their identity. When going to work, Filipinos will wear Western-style clothes. However, when participating in cultural events, they often choose traditional costumes.
In social and family relations, Filipinos respect the relationship hierarchy, similar to the sense of respect in Vietnamese culture.
Bamboo dance - a type of traditional culture thought only in Vietnam has similarities with Tinikling - one of the most popular folk dances in the Philippines.
Tinikling is named after the long-legged bird in the Philippines. Rice farmers on the Visayan Islands often set bamboo traps to protect their fields, but tikling birds often avoid bamboo traps.
As a result, the locals imitated the actions of the birds and from there, this dramatic traditional folk dance was born.
Filipinos dance Tinikling like bamboo dancing in Vietnam. Photo: Wikipedia
Just like the bamboo dance in Vietnam, Tinikling is now considered a national dance in the Philippines and almost every Filipino knows Tinikling. This dance is often performed during special occasions such as traditional Philippine festivals or at school and theater performances.
Feeling like home
As a country with a tropical monsoon climate, the weather in the Philippines is similar to that of Ho Chi Minh City with rainy and dry seasons (rainy season from June to November and dry season from December to May). In the rainy season, the Philippines often has heavy rains and ends quickly in the early morning or evening.
If Vietnam is praised by tourists for its diversity in culinary culture, the typical flavor of Filipino cuisine is also a combination of salty, sour and sweet flavors – a combination quite common in many Vietnamese food.
In addition to Western flavors, Filipino cuisine is also deeply influenced by Chinese culture. Therefore, the eating habits of Filipinos are also very similar to those of Vietnamese and Chinese. For example, the person who invites to eat will be the one to pay, or when eating, Filipinos always create a warm atmosphere and avoid socializing at the table.
Similar to many Southeast Asian countries, all over the Philippines roads are means of transportation that are not much different from Vietnam such as cars, taxis, jeepneys (like a type of bus).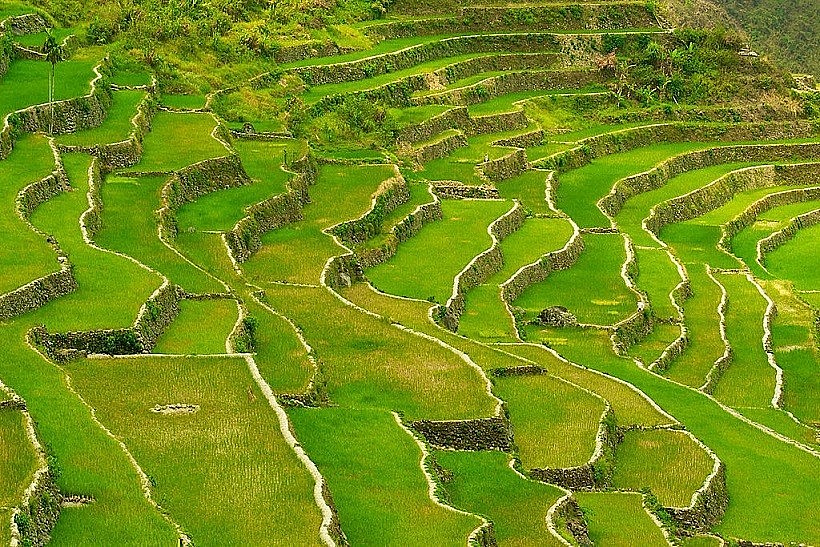 Rice terraces in the Philippines. Photo: Wikipedia
When people come to the highlands or countryside of the Philippines, they can all see familiar images with stilt houses, rice fields, buffaloes.
Vietnamese people may be surprised when admiring the Cordillera rice terraces, and cannot help but think of the image of Mu Cang Chai terraced fields in their homeland.
Inscribed by UNESCO in 1995, the Cordillera Rice Terraces is the first World Heritage Site to be recognized as a cultural landscape, comprising five sites located in the Ifugao province, in the Cordillera administrative region.
In recent years, Vietnam and the Philippines have always strengthened people-to-people exchanges and coordinated to organize cultural exchange activities to enhance understanding between the two peoples.
Through these events, the people of the two countries feel more closeness and familiarity from the customs in life to the traditional professions such as carpet making, basket weaving.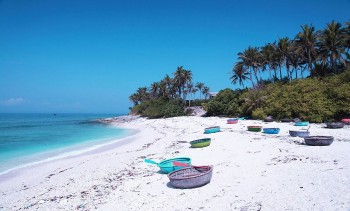 Travel
With more than 2000 miles of coastline, Vietnam brims with secluded coves, white sands, and waters fit for snorkeling. Crystal blue water, sandy beach, and bright sunshine, Vung Tau, and Nha Trang are voted among the most beautiful beaches by TikTok users.