Vietnamese Dishes, Products Introduced at Hong Kong Food Fiesta
Traditional Vietnamese dishes at the 4th Hong Kong Food Fiesta have received an enthusiastic welcome from residents as well as international friends, such as fried spring rolls, pork rolls, banh khuc (Cudweed cake).
Organized by the Hong Kong Food Council, it was the 4th Hong Kong Food Fiesta that showcased 120 booths of various packaged and cooked food. Vietnam is attending the Food Fiesta that opened in the Hong Kong Special Administrative Region (China) on November 17, VNA reported.
The five-day fiesta is also showcasing delicacies and food brands of Hong Kong and countries in the region, such as Thailand, Japan, and the Republic of Korea.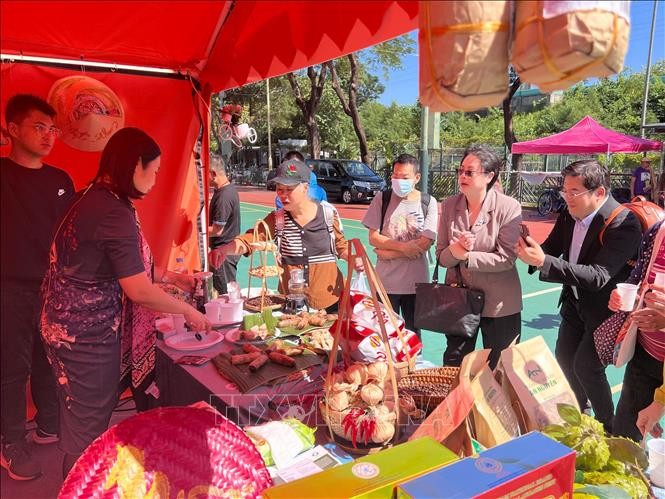 Vietnamese Dishes, and Products Introduced at Hong Kong Food Fiesta. Photo: VNA
The event aims to promote the production and popularization of local food brands while providing consumers with an opportunity to enjoy local and international dishes at discounted prices, supporting small and medium-sized enterprises, and actively propelling the local economy.
This is the first time Vietnam has participated in the Hong Kong Food Fiesta. Vietnamese traditional dishes such as fried spring rolls, pork sausages, banh khuc (sticky rice and mung bean dumplings), have been welcomed by visitors and traditional friends. Many well-known Vietnamese agricultural products, like coffee, cashew nuts, and bird's nest drinks, are also displayed and available for purchase at the event.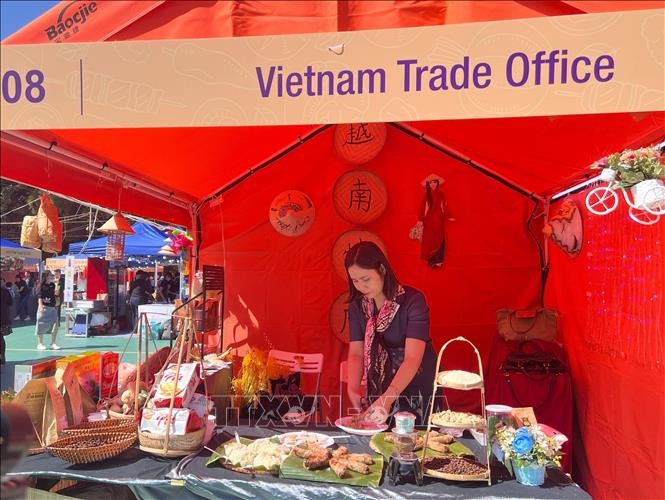 Booth of Vietnamese Trade Office in Hong Kong at 4th Hong Kong Food Fiesta. Photo: VNA
Vu Thi Thuy, head of the Vietnamese Trade Office in Hong Kong said that Hong Kong people are very fond of Vietnamese dishes. Hong Kong already has many restaurants introducing Vietnamese dishes, but through this festival, the Vietnam Trade Office wants to further introduce Vietnamese cuisine to a large number of Hong Kong people and international friends. Currently, Vietnamese products and dishes receive positive feedback from visitors.
Ms. Wong, a resident of Hong Kong, said she had enjoyed some Vietnamese dishes such as pho, banh mi and at this event, she learned about some more dishes such as fried spring rolls, pork sausage, sticky rice, and delicious coffee. She feels that Vietnam's cuisine is very rich and hopes to be able to gradually enjoy many other dishes.
Meanwhile, Mr. Andy Chow, a Hong Kong resident who has had the opportunity to visit Vietnam a few times, said that every time he comes to Vietnam, he likes to eat dishes such as bread, and beef pho which are extremely delicious. He also expressed his interest in learning about many more attractive traditional Vietnamese dishes.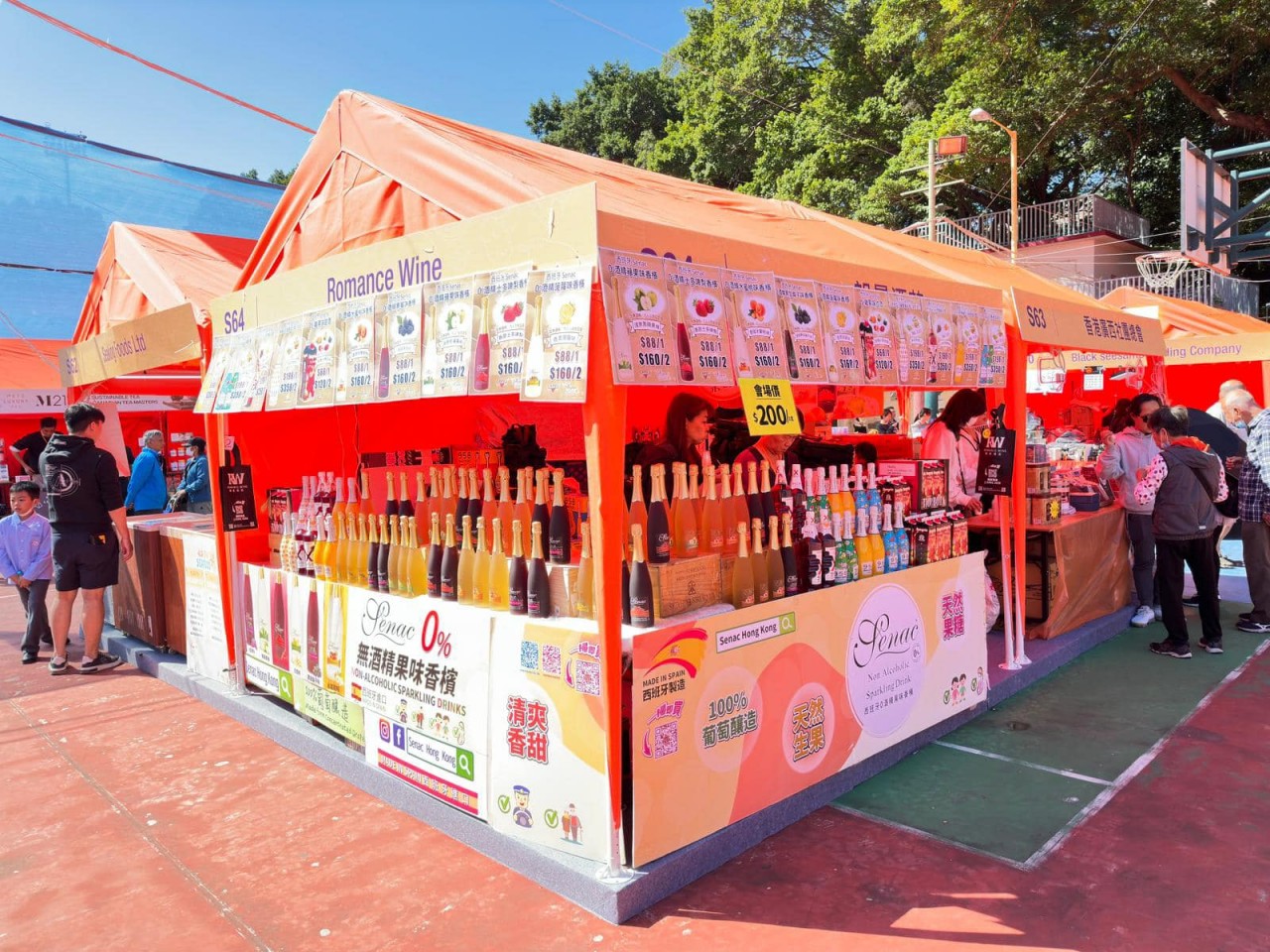 Visitors and shoppers at the Hong Kong Food Fiesta (China).
The Hong Kong Food Council hopes that this festival will contribute to promoting Hong Kong's image as an "international culinary capital", promoting the special zone's high-quality foods, and at the same time be an opportunity for people to Hong Kong people and other countries to exchange and strengthen solidarity.
At the Food Fiesta, visitors have the opportunity to enjoy a variety of global cuisines, from rich and flavorful street food to familiar local dishes. In addition to selling food, the festival also takes place many interesting art performances and cooking demonstrations.
The council also distributed 1,000 shopping vouchers worth HKD 20 (USD 2.9) each to the elderly and disadvantaged people through social welfare organizations.