Vietnamese e-commerce market predicted to continue thriving in 2021
The Vietnamese e-commerce market is predicted to continue booming in 2021, with the revenue exceeding last year's figure.
A report by the Vietnam e-Commerce and Digital Economy Agency (iDEA) under the Ministry of Industry and Trade showed that with 53 per cent of the population participating in online shopping, the e-commerce market in Vietnam grew 18 per cent, reaching $11.8 billion last year, accounting for 5.5 per cent of total retail sales of consumer goods and services nationwide.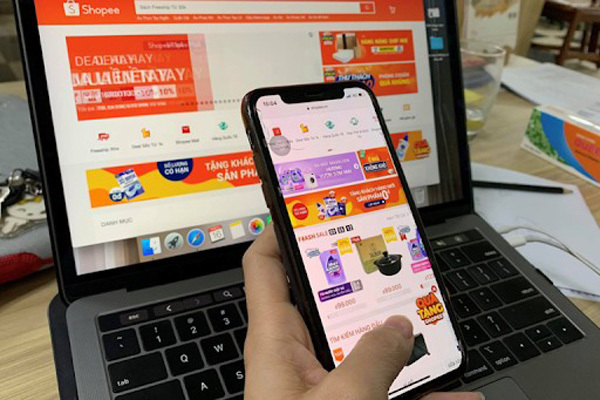 Shopping on Shopee e-commerce platform. Photo: Congthuong
Nguyen The Quang, the agency's Deputy Director, said e-commerce had had an impressive year of growth and would continue to explode this year and beyond.
According to the national master plan on e-commerce development in 2021-2025, by 2025, up to 55 per cent of the population will participate in online shopping, with the average value of online purchases of goods and services reaching US$600 per person annually.
The revenue of the B2C e-commerce model increases by 25 per cent each year, reaching $35 billion, accounting for 10 per cent of the total retail sales of goods and services in the whole country.
Vietnam has a growth rate of retail market share among the top three countries in the region.
From 2015 up to now, the growth rates of the three largest internet economies in the region have averaged 35 - 36 per cent, of which, Vietnam grew by 36 per cent, Indonesia 41 per cent, and the Philippines 30 per cent, according to Vietnamnet.
Nielsen research shows that, since the COVID-19 pandemic broke out, the demand for shopping on e-commerce floors has increased sharply.
Last year, 70 per cent of Vietnamese people had access to the internet and 53 per cent of e-wallet users made payments when buying online, up 28 per cent compared to 2019.
In Hanoi and HCM City, e-commerce activities grew strongly and accounted for 70 per cent of the total number of e-commerce transactions in the country.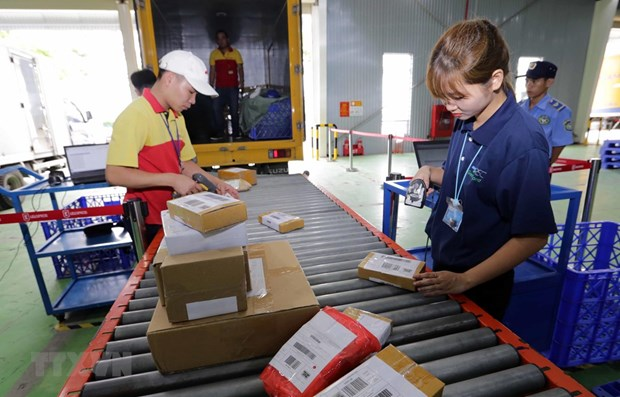 Classification of goods at e-commerce firm Lazada. Photo: Vietnamnet
According to Amazon Vietnam, Vietnamese sellers exceeded $1 million in sales on Amazon last year, a three-fold increase from 2019.
Experts predicted e-commerce would continue to thrive in this year and created a new impetus for economic growth, at the same time, this was also an opportunity for Vietnamese businesses to build new business strategies and approach modern distribution channels, helping to expand markets and recover from the pandemic.
Amid digital transformation and the development of the online shopping market, iDEA has implemented the Online Vietnamese Store programme on three major e-commerce floors in Vietnam, including Tiki, Sendo and Voso.
The programme has created a new playground for manufacturing enterprises to develop distribution systems with digital transformation solutions and apply e-commerce and digital technologies in connecting the domestic market.
Dang Hoang Hai, director of iDEA, said the agency would implement the GoOnline programme to accompany businesses in the e-commerce application process.
The programme has the companionship of telecommunications, technology and e-commerce systems in the country, targeting manufacturers, businesses and individuals nationwide who want to access and apply e-commerce.
Promoting e-commerce in parallel with perfecting the electronic payment system and improving the quality of shipping activities would create a very exciting and potential shopping and trading environment.
Vietnam moves up in e-commerce readiness
Vietnam has jumped three places to 63rd in the latest global e-commerce readiness ranking, faring better than several regional peers, a UN report says.
With a score of 61.6 points on a scale of 100, Vietnam did much better than Indonesia (83rd), the Philippines (96th), Laos (101st), Cambodia (117th) and Myanmar (130th), according to the B2C (business-to-consumer) E-commerce Index report released this week by the United Nations Conference on Trade and Development.
The ranking measured 152 economies around the world on their readiness to engage in online commerce based on four indicators with a high correlation to online shopping: internet server access; postal service reliability; share of population who use the internet; and share of population aged above 15 who have an account with a financial institution or mobile-money-service provider.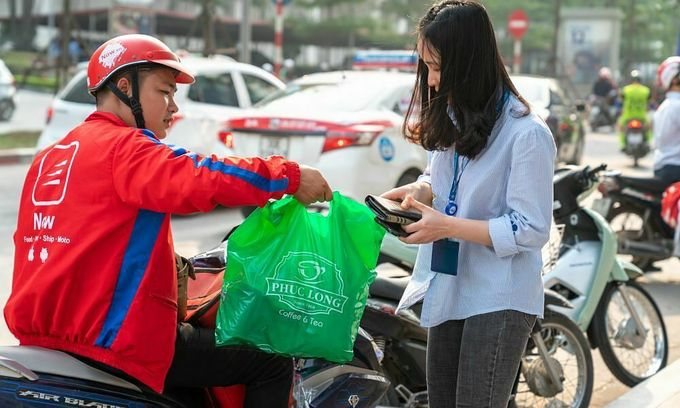 A delivery man hands over food ordered by a female customer in Hanoi, March 2019. Photo: Shutterstock/StreetVJ.
According to the report, nearly 70 percent of Vietnamese people use the internet and 31 percent of individuals aged 15 and above have bank accounts or mobile bank accounts.
In terms of internet server access and postal reliability, Vietnam scored 64 and 83 percent respectively.
The report also showed online shoppers in Vietnam account for 36 percent of internet users and 18.7 percent of the 96-million population.
Switzerland was on top of the index, followed by the Netherlands and Denmark, Vnexpress reported.
"The Covid-19 pandemic has made it more urgent to ensure countries trailing behind are able to catch up and strengthen their e-trade readiness," said Shamika Sirimanne, director of UNCTAD's technology and logistics division, adding that the index underscores the need for governments to do more to ensure more people can avail of e-commerce opportunities.
"Otherwise, their businesses and people will miss out on the opportunities offered by the digital economy, and they will be less prepared to deal with various challenges," she said.
According to an e-commerce development plan approved by the Vietnamese government last year, the sector's revenues should reach $35 billion by 2025 and account for 10 percent of the total. The government also targets 55 percent of the population shopping online by 2025.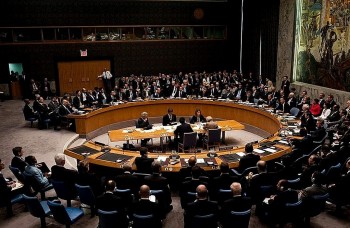 Friendship
The "International Day of Women in Diplomacy" is recently adopted by the United Nations (UN), which is to be celebrated every year on June 24. UN General Assembly Abdulla Shahid said that the resolution opened the door to discuss the challenges of women in diplomacy face, to celebrate women in diplomacy and to inspire the next generation.