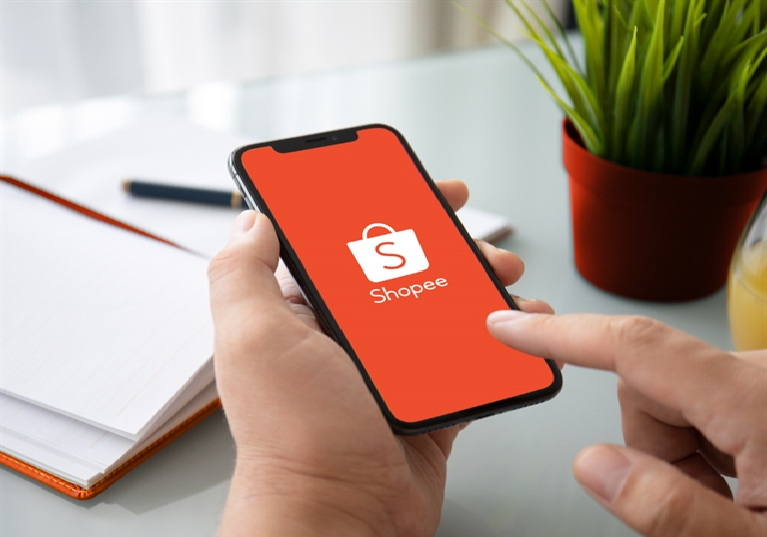 Vietnamese switch to online shopping amid the difficulties caused by COVID-19. Photo: VNS
Consumers are seeking to avoid public places after the resurgence of COVID-19, prompting retailers to pay more attention to online shopping.
Le Thi Thanh Lam, Deputy General Director of Sai Gon Food Joint Stock Company, said during the first outbreak, consumers panicked and stocked up on goods, and so online shopping saw impressive growth, Viet Nam News reported.
While they are more composed this time, online shopping is still seeing huge growth on Sai Gon Food's websites since they are familiar with them and they frequently offer good deals, she said.
A spokesperson for online platform Tiki told Nguoi Lao Dong (Labourers) newspaper that ever since the first COVID-19 cases appeared in Da Nang city late last month, demand for health-related products has spiked, especially face masks, demand for which grew 12-fold, and hand sanitisers, which saw sales double.
Other sought-after products have been air filters, school text books, bottled drinks, and canned foods, they said.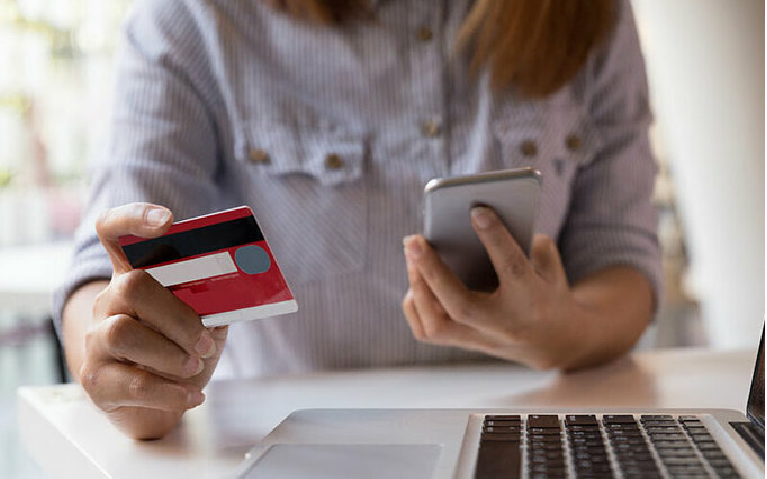 A person makes online purchases using a credit card. Photo by Shutterstock/88studio.
Tran Tuan Anh, Managing Director of Shopee, said his company has been working with suppliers and brands to meet growing demand.
The change in consumer shopping behaviour caused by COVID-19 has forced businesses to focus on their online shopping platform sooner than they had originally planned.
For example, wholesaler MM Mega Market had to launch its shopping website sooner than planned to offer products in demand, and other products will be added later.
Lotte Mart Vietnam's shopping website, speedl.vn, saw massive growth during the outbreaks in March and July and had to double its online department payroll.
Many businesses have said that there is a fierce competition to offer the best prices online.
Shopping platforms are also offering sellers advertising packages that are featured more prominently and reach more customers.
According to the HCM City Department of Industry and Trade, retail revenues in the first seven months of the year were 8.2 per cent up year-on-year to VND 463.45 trillion (USD 20 billion).
Vietnam's booming e-commerce market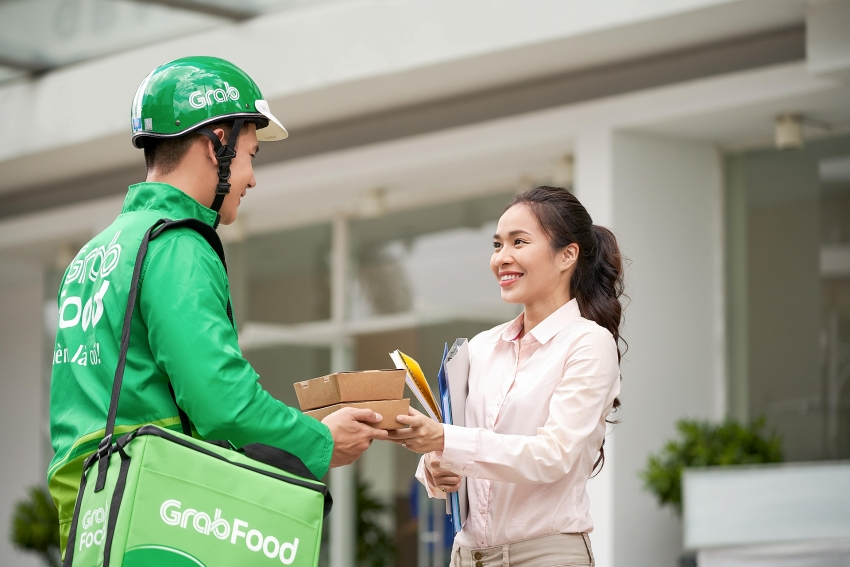 The great potential of Vietnam's e-commerce sector can be seen via its enormous expansion, which is predicted to reach USD 15 billion in terms of revenue in 2020. Photo: Dau Tu (Investment Review)
According to UNCTAD (2019), Vietnam is in fact considered the fastest-growing digital economy in the region and its dynamic e-commerce market is unlocking new business opportunities and receiving great attention from both domestic and foreign investors.
Over the past few years, Vietnam's internet economy has received large foreign investment, placing it just behind Indonesia and Singapore, with investment inflow still on an unprecedented rise.
Over the last four years, approximately USD 1 billion in funding has been poured into Vietnam's e-commerce sector, reaching a record high in 2019. The period 2018-2019 also witnessed the emergence of Vietnam-origin e-commerce players, such as Tiki, Thegioididong and Sendo, which are among the most successful e-commerce platforms in the region.
These outcomes show that despite obstacles in physical, digital, and legal infrastructure, Vietnam is one of the most promising e-commerce markets, driven as it is by its young population, growing middle class, high internet penetration, and rising smartphone penetration.
In revenue terms, the growth rate (CAGR) of e-commerce in Vietnam surged 30 percent in 2018 to reach a new high of about USD 8 billion. This growth rate is higher than that of Thailand and Malaysia. User penetration was recorded at about 56.7 percent in 2019 and is expected to reach 64.4 percent in the next four years. In parallel with the fast pace of economic growth, the scale of Vietnam's e-commerce market progressed from a low starting point of about USD 4 billion in 2015 to about USD 7.8 billion in 2018. E-commerce expenditure per capita amounted to USD 65 in 2018, registering a growth of 29 percent compared to 2017, and coming a close third in global rankings.
Vietnam's two biggest cities, Hanoi and HCM City, respectively own 154,221 and 159,379 websites with .vn domain names, and together account for 70 percent of the country's total e-commerce transactions.
Other localities have much fewer websites and the scale of e- commerce in rural and remote areas is negligible. Some 70 percent of the population lives in rural areas.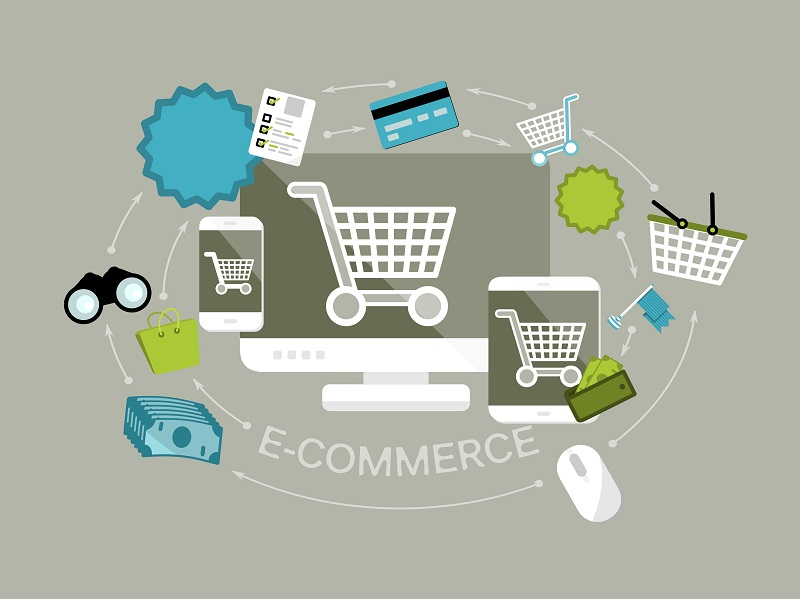 Vietnam's e-commerce market will rank third in Southeast Asia. Photo: Vietnamnet
As of 2018, five of the 10 most successful Southeast Asian e-commerce platforms operate in Vietnam – namely Lazada, Shopee, Tiki, Thegioididong, and Sendo.
In Vietnam, Shopee occupies the number one spot with about 16.8 percent share of combined monthly web traffic and ranking first in terms of mobile application usage, closely followed by Tiki, Lazada, Sendo and Thegioididong.
Regarding Vietnamese consumer shopping habits, clothing and footwear are the most popular online purchases, followed by electronics and refrigerators, then mother and baby care products.
The great potential of Vietnam's e-commerce sector can be seen via its enormous expansion, which is predicted to reach USD 15 billion in terms of revenue in 2020. If the e-commerce market can keep its current growth rate of 30 percent, its market size might hit USD 33 billion by 2025 and Vietnam's e-commerce market will rank third in Southeast Asia, after Indonesia with USD100 billion and Thailand with USD 43 billion./.
Rosy Huong