Vietnamese Embassy in Poland Celebrates International Children's Day
The Raszyn District Cultural Center cooperated with the Vietnamese Association in Raszyn to organize a celebration and entertainment program for children in the Polish capital.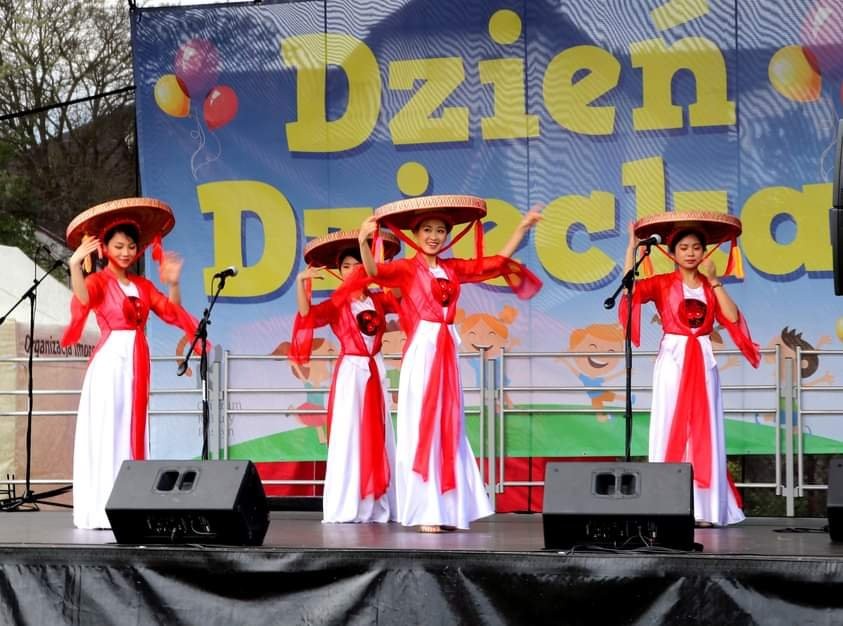 Music perfomance of Vietnamese community. Source: Vietnamese Embassy in Poland
At the invitation of Raszyn District Chief Andrzej Zareba, Director of Raszyn district Cultural Center Mariusz Smolicha and President of the Vietnamese Association in Raszyn Vu Duy Hien, Ambassador Nguyen Hung, his spouse and officials of the Vietnamese Embassy in Poland attended the program and gave gifts to children on the occasion of International Children's Day (June 1).
The show took place at the Raszyn district park, outside of the capital Warsaw.
A large number of children and parents, including many Vietnamese in Raszyn and surrounding areas, attended. Here, they enjoyed a special program of music, dance and singing performed by Polish children and Vietnamese performers. In addition, children played many fun games.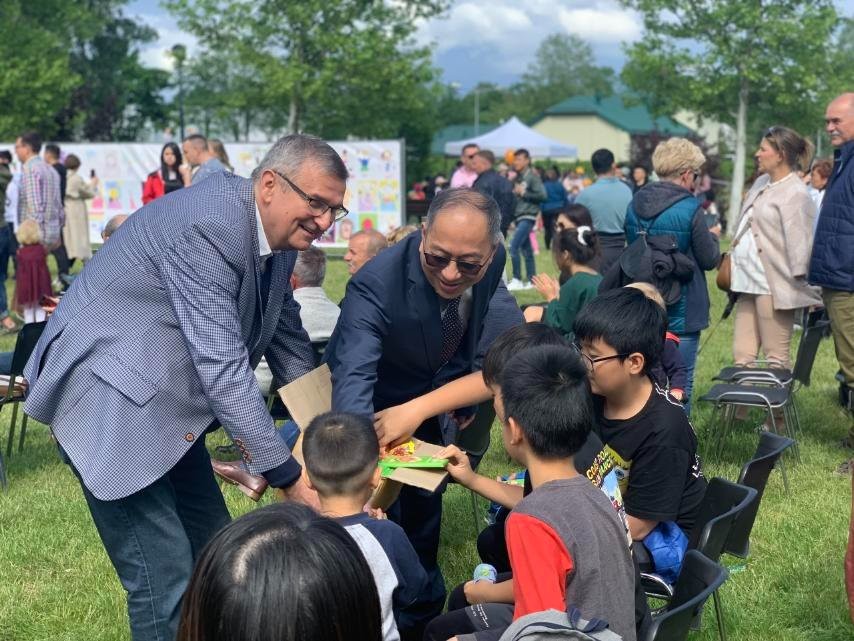 Presenting gifts to children. Source: Vietnamese Embassy in Poland
Speaking at the ceremony, Ambassador Nguyen Hung acknowledged and appreciated the fact that the Cultural Center of Raszyn District coordinated with the the Vietnamese Association, and its branch in Raszyn to organize the International Children's Day Program after two years disrupted by the pandemic. Thereby, showing the Government's interest in education and youth care in the community.
Ambassador Nguyen Hung hopes that in the coming time, the Raszyn district, the Vietnamese Association, and its branch in Raszyn will continue to organize many cultural exchange programs, increase mutual understanding between the two peoples.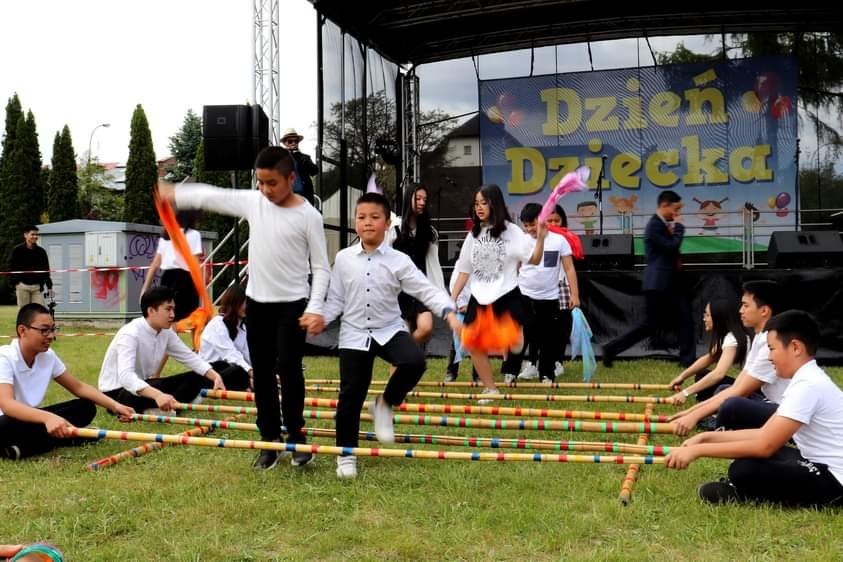 Cheraw dance is one of the traditional dances of some Vietnamese Northwest ethnic minorities. Source: Vietnamese Embassy in Poland
On behalf of the Raszyn district, Andrzej Zareba thanked the Vietnamese Embassy in Poland for the attention and appreciated the cultural and educational integration of the Vietnamese people in Raszyn.
Ambassador Hung and his spouse together with leaders of Raszyn district and Director of Raszyn Cultural Center gave gifts to children attending the event.
Poland was one of the first countries to recognise and set up diplomatic relations with the Democratic Republic of Vietnam, now the Socialist Republic of Vietnam. It continually supported Vietnam during the two resistance wars and the following national construction.
In recent years, bilateral connections have been increasingly enhanced via mutual visits by their leaders and cooperation programmes in economy, culture, education, and people-to-people diplomacy.
Poland is now home to about 40,000 – 50,000 Vietnamese people, making them one of the largest Vietnamese communities in Europe. They are also making active contributions to economic development and social activities in the European nation.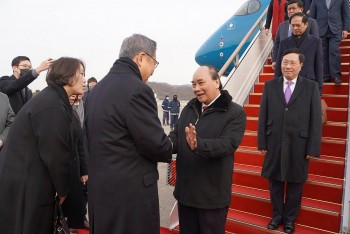 National
Vietnam News Today (Dec. 5): Additional 204 Covid-19 cases recorded on December 4; State President warmly welcomed in Seoul on RoK visit; Vietnam, Venezuela boast potential for fishery cooperation; Northerners feel chill as cold wave intensifies.