Vietnamese embassy meets with Argentinean local press agencies
Media outlets attended the event were major and mainstream press agencies like TV Publica, national news agency Telam, and newspapers Clarin, Ambito Internacional, Resumen Latinoamericano, Acercando Naciones and IP Noticias.
At the event. Photo: VNA
According to VNA, the Vietnamese Embassy in Argentina recently held a meeting with local press agencies to inform them about Vietnam's political situation and socio-economic development as well as culture and tourism potential.
Participating reporters were given an insight into Vietnam's recent affairs, particularly the country's successful containment of the COVID-19 pandemic and the outstanding outcomes of the 13th National Congress of the Communist Party of Vietnam (CPV) which outlined the country's development goals and orientations for the coming time.
Reporters said they were impressed by the country's encouraging progress in recent years and hope to further contribute to the enhancement of the Vietnam-Argentina comprehensive cooperation in the future.
The event also featured a presentation on Vietnam's tourism potential and a screening of video clips on its economic outlook this year.
Vietnam and Argentina established their diplomatic ties on October 25, 1973. Since then, both sides have organised regular delegation exchanges. In 2018, they successfully held a lot of activities to mark the 45th anniversary of their diplomatic relations.
Over the past years, the countries have established numerous mechanisms to boost multi-faceted cooperation. They have also signed various cooperation agreements, including those on investment encouragement and protection, economic-trade cooperation, scientific-technological cooperation, cultural-educational cooperation and collaboration in the use of nuclear energy for peaceful purposes.
Collaboration in tourism, culture and education between Vietnam and Argentina is also developing rapidly, reflected through exchanges between their universities and art troupes.
The website radionacional.com.ar of Argentina on February 2 run an article titled "Vietnam builds its future", spotlighting the success of the 13th National Congress of the CPV and economic achievements of the country made after 35 years of its Doi Moi (renewal) process.
Undoubtedly, Vietnam shows itself as a prosperous nation with long-term policies, legal security and social stability, the article said, noting that commitments that Vietnam has made more than three decades ago have been reaffirmed at the country's most important political event, and will surely take Vietnam to a new level of development./.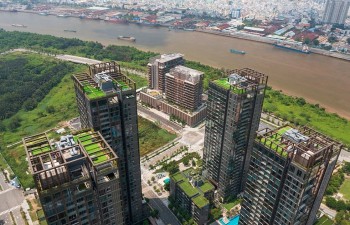 Economy
Vietnam Business & Weather Briefing (August 11): Vietnam to increase coal imports in 2025-2035 period, ten tonnes of Vietnamese longan exported to Australia.