Vietnamese Goodwill Helps Laotian Boy Conquer Lymphoma
Sard Yang, a Lao boy who was diagnosed with lymphoma, traveled to Vietnam for treatment in 2018 and received financial assistance, food vouchers, and medical interpretation from former Vietnamese volunteer military experts who lived and fought in Xieng Khouang (Laos), along with staff, doctors, and employees of the National Children's Hospital (Vietnam).
He is content, healthy, and longs for Vietnam
On the occasion of a large festival in Pec district, Xieng Khoang province, Laos, in July 2022, we informed the villagers about Sard Yang - a little child from Phonesavanxay hamlet in 2018 who had been treated in Vietnam for medical care and received assistance from many Vietnamese.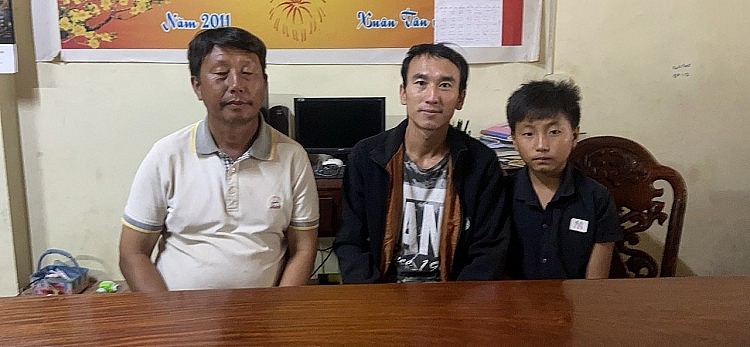 Sard Yang (far right) with his father and brother-in-law at home in Xieng Khouang, Laos. (Photo taken in July 2022). Photo: Van Su
Pictures and information about him were forwarded immediately to the Vietnam Times magazine's editorial department. Sard Yang had a brilliant face, black hair, and a height of 1m30. He weighed 33 kg. Sard Yang assists his parents with household chores like laundry and dishwashing every day after school. This is in contrast to four years earlier, when Sard Yang was pale and had scars from IV infusion needles on his arm and wrist, was anorexic, had a military haircut, weighed around 15 kg, looking unhealthy.
Sard Yang replied, "I want to go back to Vietnam to eat grilled chicken, grilled beef, and mango," when asked about Vietnam. "The doctor repeatedly advised me to return for follow-up care once my treatment was complete, but because of the circumstances, my family was unable to bring me in." He is currently content and healthy.
Vietnamese goodwill's capability
"When Sard Yang was in Vietnam for treatment, a Vietnamese man whom I had only met once provided my family 7 million VND for therapy. We don't know where this individual works or what he is doing right now, but the family hopes to meet this generous contributor again if he returns to Vietnam," said Sard Yang's father, Tsavtuam Yaj.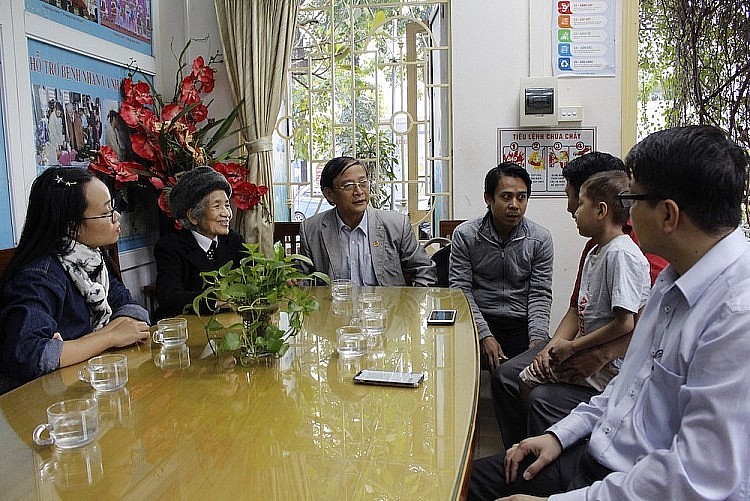 The representative of the Vietnam Times magazine and the Liaison Committee of Vietnamese volunteers and military experts helping the Lao Revolution visited and presented gifts to Sard Yang at Vietnam National Children's Hospital in 2018. Photo: Van Su.
When word spread that Sard Yang's family, including his father and brother-in-law, had all brought their kids to the National Children's Hospital for treatment and that everyone in Vietnam had inquired about his health, Sard Yang sat up straight and asked the person who shared his village with him to take a picture that would be sent to Vietnam.
Early in January 2018, Sard Yang had anorexia, was always exhausted, and weighed barely 15 kg. His checkup at a nearby hospital failed to reveal the illness. His family brought her to a hospital in Vientiane in October of that year, when they learned that she had a fatal condition.
From Vientiane, his family took him to Thailand for screening tests, and the results diagnosed Sard Yang with lymphoma. According to estimates, the cost of treatment needs from 700,000 to 1 million baht (equivalent to about 600-700 million Vietnam dong).
On November 5, 2018, the family brought Sard Yang to Vietnam and was admitted to the National Children's Hospital with only 21 million VND while the amount to be paid was 67 million VND. Sard Yang's father said: "This amount is not even enough to pay for hospital fees, let alone daily activities. The family has to consider selling the land to pay the bills."
But immediately, many individuals, units and organizations joined hands to help.
Sung A Sinh (Hong ethnic group, Bat Xat, Lao Cai, Vietnam), whose children were being treated here, translated the inquiries and communicated information between physicians and Sard Yang on the first day of arriving at the hospital when there were no volunteers to help the epidemic. Sard Yang and his family received complimentary food coupons from the National Children's Hospital's Social Work Department. The Liaison Committee of Vietnamese volunteers and military experts to aid the Lao Revolution, The Vietnam Times Magazine, The Ams 95-98 Charity Group, The Department of International Cooperation, and Lao international students enrolled at the Hanoi University of Business and Technology joined forces with donors and supporters.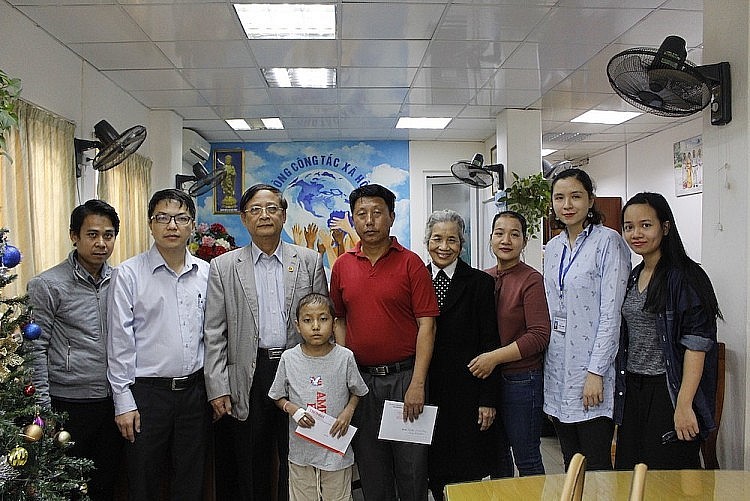 Sard Yang (the child in the middle) and his Vietnamese friends helped him win against death. Photo was taken at Vietnam National Children's Hospital in 2018. Photo: Van Su.
"There are some veterans in the Liaison Committee who fought on the fronts of the Plain of Jars and Xieng Khouang, Laos," according to Colonel Tran Dac Phong, a representative of the Vietnamese Volunteer Army and a military specialist who assisted the Lao Revolution.
"The Lao people gave the Vietnamese revolution a lot of assistance during those years, and we much appreciated it. As a result, when several veterans learned that Sard Yang in the Xieng Khoang province was suffering from critical disease and receiving treatment in Vietnam, they contacted them right away to share and support his predicament. We anticipate that the donation would uplift Sard Yang's family's emotions and lessen some of their financial concerns," Colonel Tran Dac Phong added.
A sound and joyful Sard Yang is getting ready for the start of the new academic year. "Don't forget Vietnam!" was the message we received from Sard Yang's family, particularly from his father and brother-in-law. At the same time, "everyone who comes to Xieng Khouang, please remember to visit Sard Yang!"
Vietnamese Doctors Treat Laotians

Every year, since 2006, the Ho Chi Minh City Young Doctors Association organizes free medical examinations and medicine distribution for the people of Laos.
Thời Đại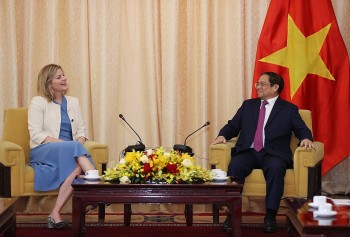 National
The Netherlands committed to cooperate with Vietnam, and together find innovative and sustainable solutions to accelerate green economy transformation.