Vietnamese, Japanese enterprises to gather at "Good Goods Japan" exhibition
"GOOD GOODS Japan" exhibition will take place in Hanoi from August 24 to October 30, bringing together consumer goods enterprises from Japan and Vietnam.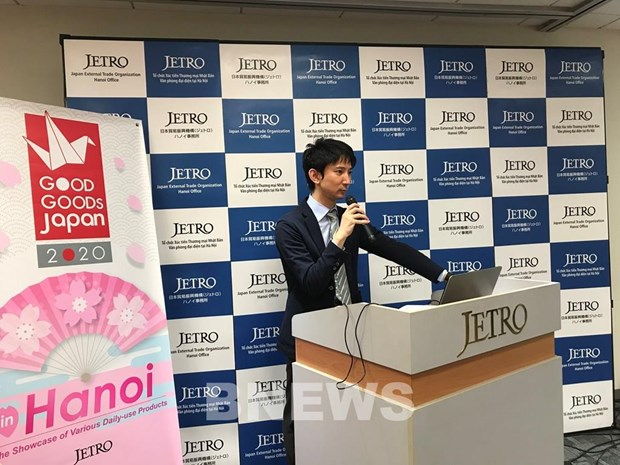 Project Director at JETRO Hanoi Abe Tonofumi (Photo: VNA)
An event linking producers and traders of high-quality Japanese household commodities and consumer goods with Vietnamese partners, called GOOD GOODS Japan, will take place in Hanoi from August 24 to October 30.
The event is expected to attract 46 Japanese companies who will be given a platform to showcase their consumer goods, including baby goods, kitchen utensils, toiletries, detergents, and cosmetics.
Within the framework of the exhibition, there would be a wide range of trade connections which will allow Japanese firms to conduct online negotiations with Vietnamese businesses, according to VOV.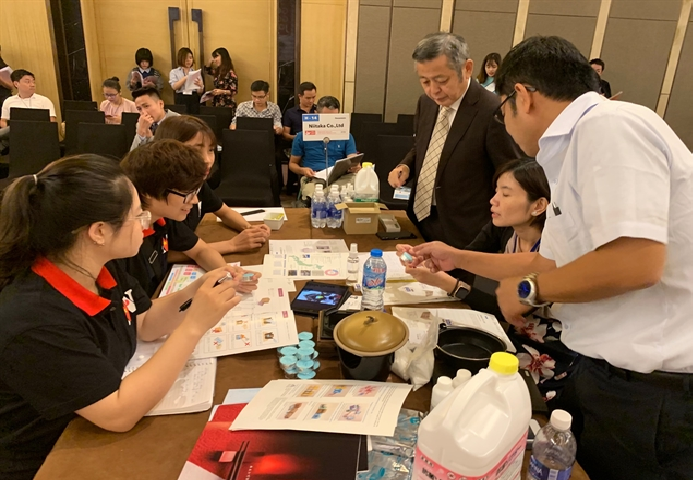 A Japanese company meets with a Vietnamese partner at GOOD GOODS Japan 2019 programme in Hanoi. Photo: VNA
Abe Tonofumi, Project Director at JETRO Hanoi, said GOOD GOODS JAPAN can be considered a vital activity to support Japanese small and medium enterprises (SMEs) to introduce their consumer goods and home appliances to local businesses and consumers.
Due to the COVID-19 pandemic, the seventh edition of the event is scheduled to be held at the JETRO Hanoi Office this year, with local firms having the opportunity to experience Japanese consumer goods while attending online trade exchanges arranged by JETRO.
JETRO has expressed hope that the event will assist Japanese SMEs specialising in consumer goods in fully tapping into the Vietnamese market by offering high-quality products, noted Tonofumi.
Vietnamese buyers will be offered a chance to test exhibited products and hold online negotiations with Japanese suppliers if interested.
Japanese firms are looking to expand business in Vietnam. Photo: Hanoi Times
Last year, trade between Vietnam and Japan reached 39.9 billion USD, up 6 percent year-on-year with 20.4 billion USD from Vietnamese exports, up 8.4 percent, statistics from the Ministry of Industry and Trade showed.
Over 40 percent of 3,500 Japanese enterprisesparticipating in a survey by JETRO at the end of 2019 said they are considering expanding operation in Vietnam in the next three years, up 5.5 percentage points from a year earlier, Kyodo News reported.
The move came as a growing number of Japanese companies are preparing to expand their businesses in Southeast Asia and scaling down operations in China due to the escalating tensions between the US and China, stated the JETRO.
According to the JETRO, an intensified confrontation between the US and China since 2018 has diverted Japanese companies' investment into the Southeast Asian region.
The JETRO in early July released a list of 30 Japanese firms that are poised to receive subsidies from its government to move production facilities out of China, of them 15 eye Vietnam as a favorite destination, Hanoi Times said. /.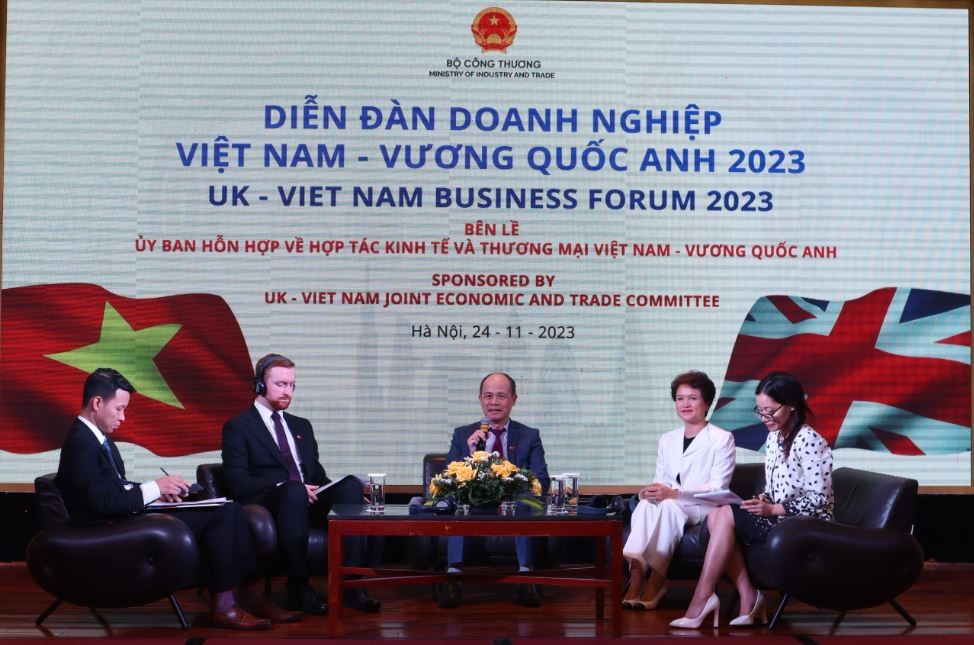 Economy
The dual impulse from FTAs will create more incentives for UK goods and services in the Vietnamese market, as well as increase investment attraction.
December 02, 2023 | 22:32