Vietnamese Leaders Call for EU's Covid-19 Vaccine Support
Vietnamese leaders have called on the EU to continue sharing Covid-19 vaccines as Vietnam faces its worst outbreak yet.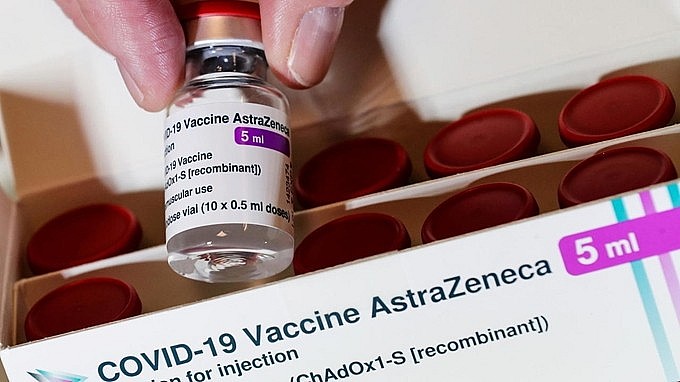 A vial of Covid-19 Vaccine AstraZeneca. Photo: Reuters
In a letter sent to President of the European Council Charles Michel on August 18, President Nguyen Xuan Phuc suggested the European Union (EU) share Covid-19 vaccines with Vietnam to step up the country's vaccine diplomacy strategy. Additionally, Phuc thanked the EU for its assistance to Vietnam over the past time, especially its donation of 2.4 million doses of vaccines via the COVAX Facility.
Vietnam is struggling to secure enough vaccines to administer its nearly 100 million population, and facing a shortage of medical equipment to ward off the current pandemic outbreak. The Vietnamese leader proposed the EU provide maximum assistance for the Southeast Asian nation by donating and transferring vaccines, sharing technology and experience, and providing medical equipment.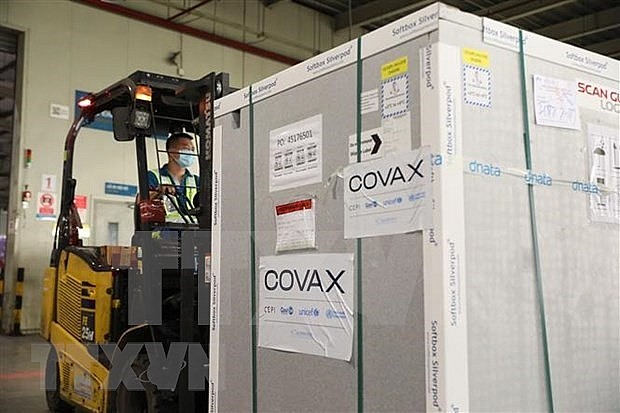 At batch of vaccines in Vietnam. Photo: VNA
Prime Minister Pham Minh Chinh has also sent a letter to President of the European Commission Ursula von der Leyen, in which he spoke highly of the active development of the Vietnam – EU ties amid the pandemic.
Chinh noted his wish that the EU would consider helping Vietnam with vaccine supplies and suggest the COVAX Facility prioritise the allocation of vaccines to Vietnam and other ASEAN member countries given the complex developments of the pandemic in the region.
So far, Vietnam has received over 20 million Covid-19 vaccine doses, either through contracts, global vaccine access mechanism COVAX or foreign aid. It has vaccinated around 15.3 million people with at least one shot, with 1.4 million fully vaccinated./.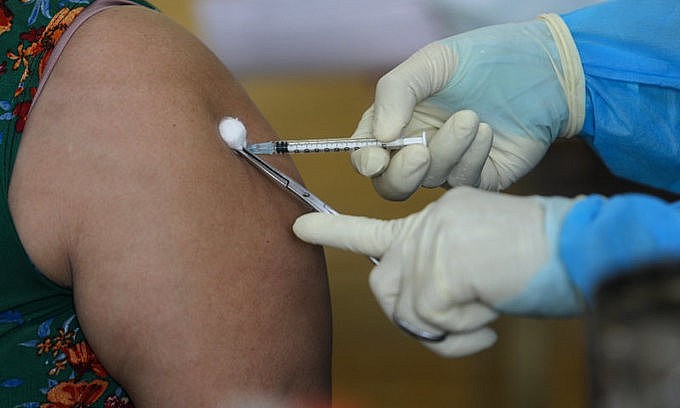 A medical staff vaccinates a person in Ho Chi Minh City on August 15, 2021. Photo: VnExpress
Vietnamese health authorities on August 18 confirmed 8,788 new local Covid-19 cases, down 807 from the previous day.
Ho Chi Minh City continued to lead with 3,731 cases, followed by Binh Duong Province (2,513) and Dong Nai Province (443).
The country has recorded 298,013 cases since the end of April, among them 36.4 percent have been discharged.
A total of 298 fatalities were recorded on August 18, bring the total since last year to 6,770, or 2.2 percent of total number of cases.
On the day, the health ministry started distributing an additional 30,000 bottles of Covid-19 treatment Remdesivir to southern localities. On August 8, it distributed the first batch 10,000 bottles./.