Vietnamese lychees hit shelves at supermarkets in Japan
Vietnamese lychees have hit the shelves at supermarkets in Japan with a price of 350,000 - 500,000 VND/ kg (15.2- 21.7 U.S. dollars).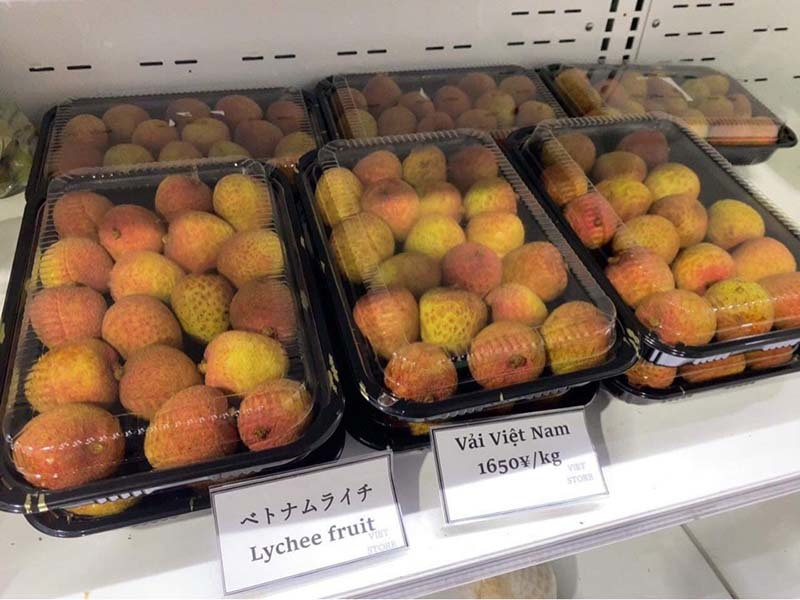 Vietnamese lychees at a supermarket in Japan. Photo: Vietnamnet
Deputy Director of Bac Giang Center for Industrial and Trade Promotion Nguyen Van Tho told Vietnamnet that lychees had hit the shelves at supermarkets in Japan since May 27.
Each box of lychees has been sold at 350,000 - 500,000 VND/ kg (15.2- 21.7 U.S. dollars), which is much higher than price of lychees sold domestically.
"Vietnam Trade Office in Japan has coordinated with Japanese enterprises to sell Bac Giang lychees online," said Tho, adding that 20 tons of fruits were sold out within only one day.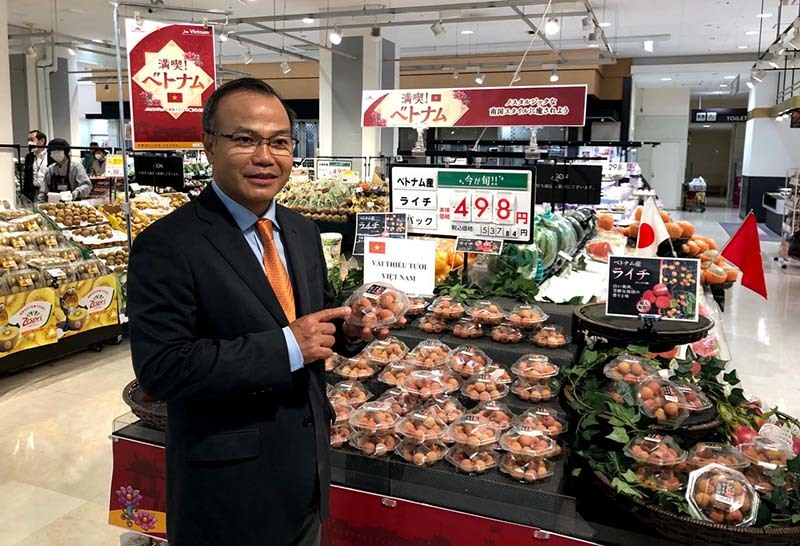 20 tons of fruits are sold out within only one day. Photo: Vietnamnet
Earlier, on May 26, Tan Yen District held a ceremony to export lychees to Japan. This was also the first batch of lychees exported to Japan in this year's season.
Tan Yen District cultivates lychees on 1,300 hectares and expects to harvest 14,000 tons of the fruit this year. Its early harvest season will last until mid-June.
Nguyen Viet Toan, chairman of the district People's Committee, said they have quarantined everyone who've come into contact with Covid-19 patients, set up checkpoints on roads leading to lychee cultivation areas, and are checking the health of every visitor to ensure the orchards are unaffected by the pandemic.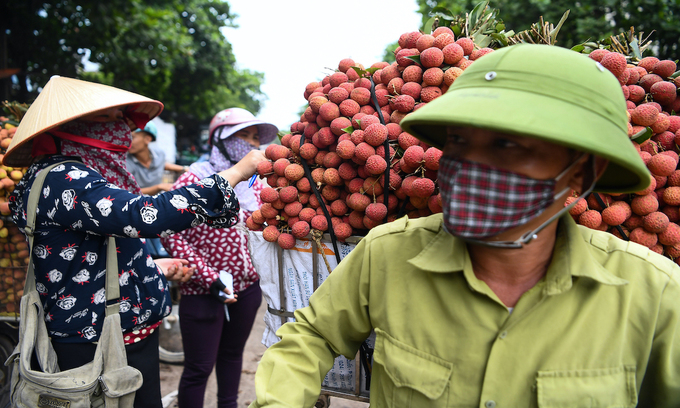 A woman samples harvested lychees loaded onto the back of a motorbike in Bac Giang. Photo: VnExpress
Under regulations set by Japan's Ministry of Agriculture, Forestry and Fisheries, Japanese experts have to directly supervise phytosanitary certification of exported produce in Vietnam. However, during the pandemic, Japan has authorized Vietnam's Plant Protection Department to do it because Japanese experts cannot come to the country now.
Bac Giang has so far harvested 2,000 tons of lychees in the early harvest season, half of which has been exported. China is the largest buyer of lychees from Vietnam.
Lychees grown in Hai Duong's Thanh Ha District have also been sold in Japan since May 23. About 1,000 tons of lychees are expected to be exported to Japan this year.
Last year, Vietnamese lychees first appeared at supermarkets in Japan. They were packed in a small box of 200 grams and sold at a promotional price of more than 100,000 VND (4.33 U.S. dollars).
Notably, on the first day of opening for sale, 2 tons of lychees were sold out within only several hours. Vietnamese lychees received lots of praises from Japanese businesses and consumers.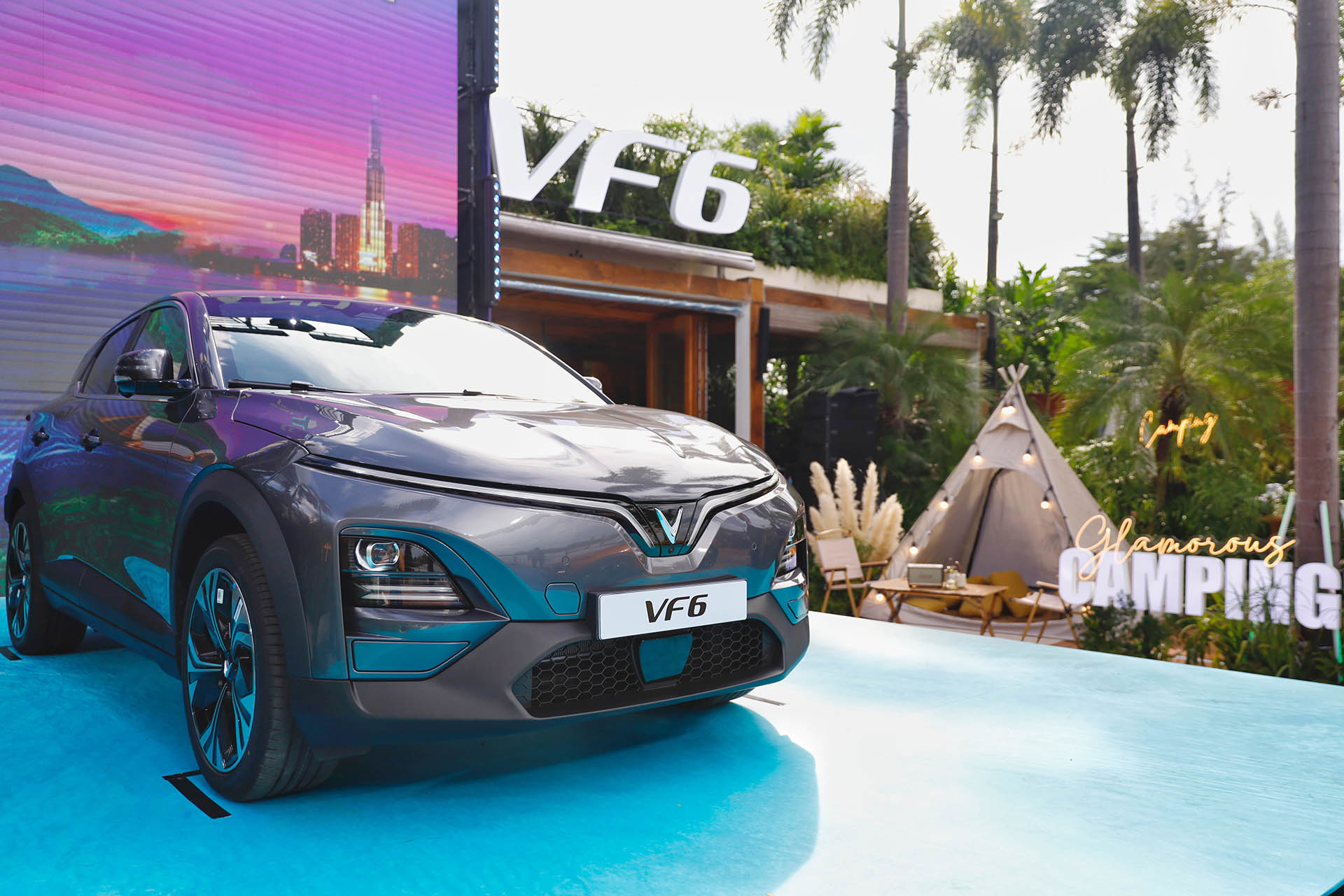 Economy
VinFast has officially launched VF 6, its first electric model in the B-SUV segment, the ideal choice to begin every journey for Vietnamese families. With a starting price of 675 million VND, the VF 6 is now available for order in the Vietnamese market from October 20, 2023.
September 29, 2023 | 23:45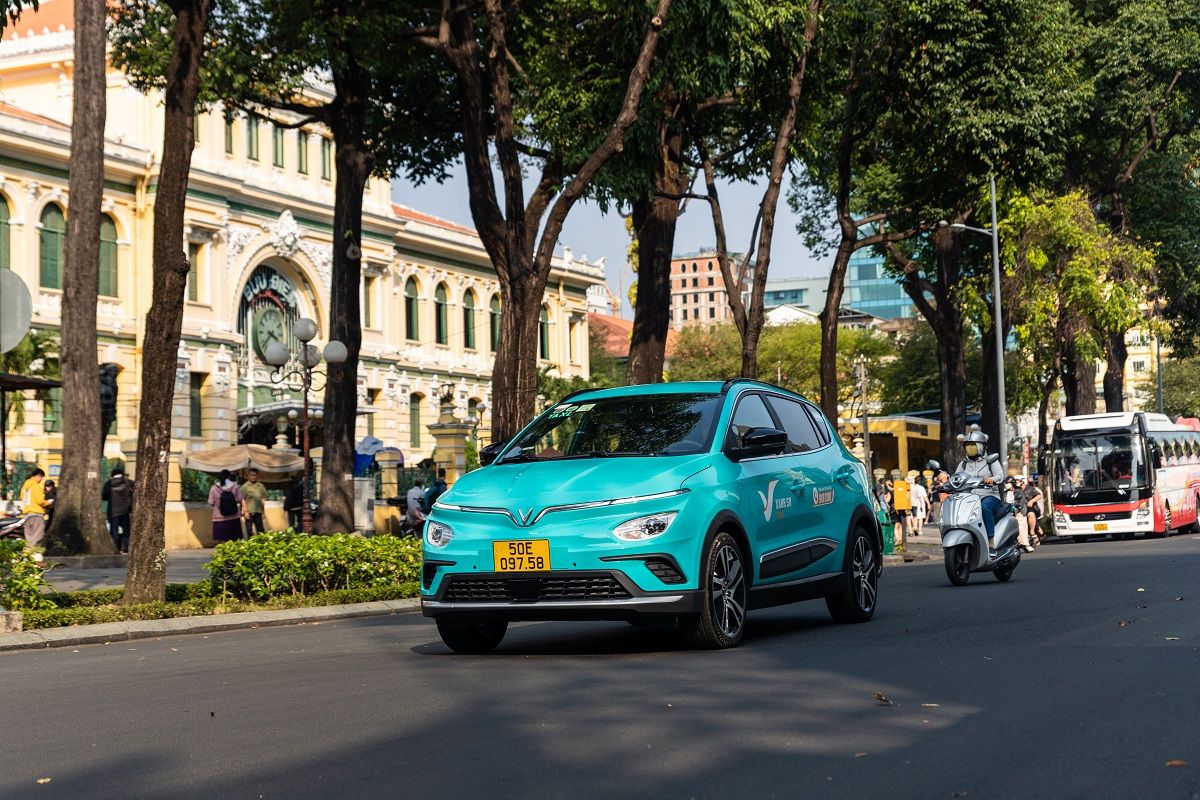 Economy
Green SM, is the pure electric vehicle ride-hailing service of Vietnam's Green and Smart Mobility JSC. (GSM) proudly announced that it has reached the 6 millionth ride after only 5 months of its market launch. This is a record growth rate, firmly demonstrating the development potential as well as the solid foothold of Green SM in the field of passenger transport in Vietnam.
September 29, 2023 | 23:30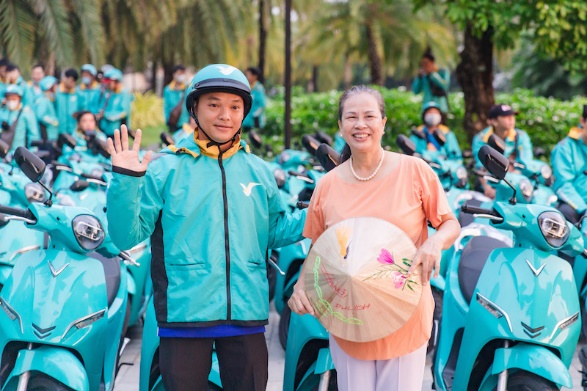 Economy
The Green SM Bike, GSM's electric scooter ride-hailing service, is officially launched in HCM City. The company aims to expand to another six provinces and cities and to increase the electric scooter fleet to up to 90,000 units in 2023.
September 29, 2023 | 20:45