Vietnamese-Malaysian Couple Experience Love at First Sight
A Malaysian man proposed to his Vietnamese girlfriend after just a week of dating.
Proposal after a week of meeting
The cross-border love story of John Teng (44 years old) who is working in the real estate industry and his wife Huynh Mai (30 years old) brings a lot of sweetness to the Newlyweds program.
Before that, at the age of 23, Mai went to Malaysia to visit a close friend. When she went to her friend's house, the Vietnamese girl had the opportunity to meet the man who would become her husband - John Teng.
The cross-border love story of John Teng and Huynh Mai touched many people. Photo: Vietnamnet.vn
At this time, Mai could not speak Chinese, and John was too benign and did not know how to start a conversation. Huynh Mai humorously recalled a memory: "At that time, I was an extrovert, liked a bustling lifestyle, and he was very benign. He didn't talk to me, didn't pay attention to me. The third time we met, he took out a piece of paper and asked for my phone number. Although at that time, people used smartphones and saved numbers right on their phones, I didn't understand why he did that."
It is worth mentioning that when Mai's phone number was available, the Malaysian man did not call to get acquainted. However, John shared: "I fell in love with Mai from the first time I met her."
On the fourth outing, just a week after knowing each other, John proposed to Mai. Huynh Mai recalls: "That time when I was passing by a wedding dress shop, he suddenly told me to get married and then ran in to buy a ring. After that, he took me home to meet his family to discuss the wedding. I also brought him back to Vietnam, and my family met him for the first time and liked and trusted him. Just thinking about it gives me goosebumps, why was it so daring at that time?".
Although everything happened very quickly, Mai knew that she fell in love with this foreign man's gentle and sincere personality.
"There must be a predestined relationship, so when we met, we felt very close," said Mai. Like Mai, John Teng expressed to his wife: "I feel like I've known you for a long time, so I wanted to take you home with me."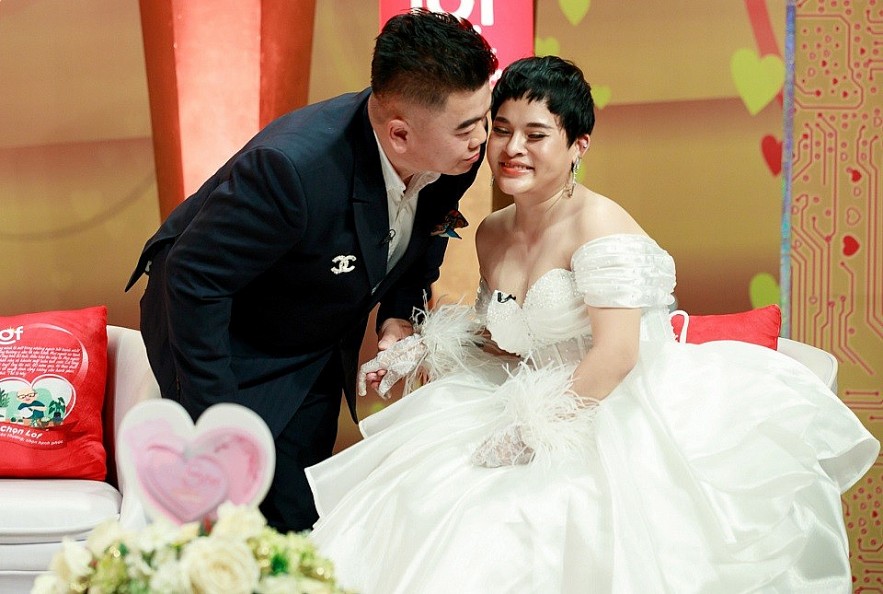 The couple got married after only a month of knowing each other. Photo: Vietnamnet.vn
Geographic distance and age difference are not barriers but rather are catalysts that push the two to come together quickly. After only a month of dating, the couple has officially moved in together in Malaysia.
Life and death experience during the pandemic
Being a bride from a foreign country is not easy, Mai suffered from culture shock from the first days of her life in Malaysia. When she was pregnant, she had a lot of morning sickness but couldn't eat the food there.
As a result, John was tormented to the point of bursting into tears. However, he still tries very hard to pamper his partner because he loves his wife and children. He volunteered to take care of the children, spending a lot of time helping his wife recover after her pregnancy.
Mai's married life was happy and sweet, but her whole family was infected with Covid-19.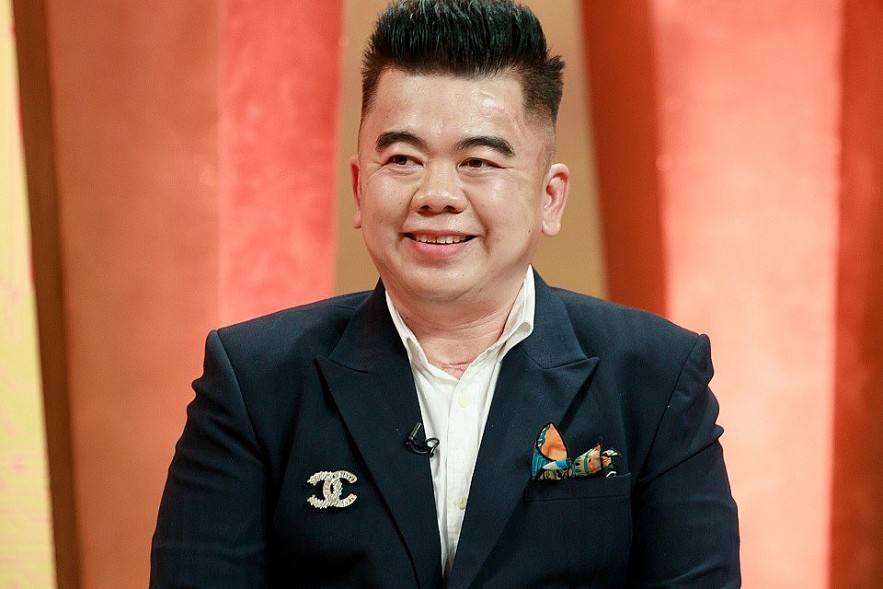 John almost died from Covid-19. Photo: Vietnamnet.vn
Mai remembers: "Malaysia was locked down for 3 years and more people died from Covid-19 than in Vietnam. My whole family was sick. By the 4th day of illness, I had a fever and couldn't breathe. My husband was also in the same condition, but he tried to drive me to the hospital."
At the hospital, both of them were taken in for treatment. While Mai's condition improved, John's health was getting worse and worse. Unable to contact her husband, Mai was so confused and worried that she cut her hair to pray for his wellbeing. Although her husband's illness was getting worse, Mai could not take care of him. She cried day and night.
At midnight, the doctor called Mai, telling her that John was unlikely to survive. When she received the news, she couldn't hold back her tears. John Teng's chance of death was up to 75% even though all cures were tried. He lay in one place for 3 months, to the point that his back almost became gangrenous.
However, John Teng created a miracle for himself. In a coma, the image of his wife and children gave him more will to fight death and live.
"Many relatives passed away at that time. My best friend who was a matchmaker for my wife and me also passed away. Therefore, I do not believe that my husband can overcome the event," said Mai.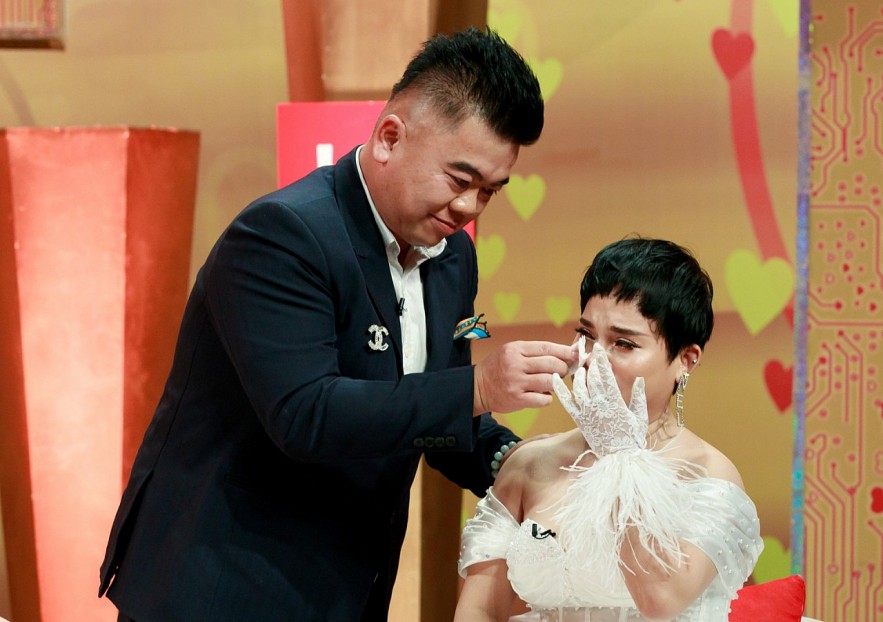 The Malaysian man wipes his wife's tears. Photo: Vietnamnet
After 3 months in the hospital, he lost nearly 40kg. At home, he was bedridden for another 6 months. During this time, Mai devoted herself to taking care of her husband.
After all the ups and downs, Huynh Mai expressed her admiration and admiration for the will and responsibility of John Teng. Until now, Huynh Mai also wants nothing more than for her husband to always be healthy and to be by his side and the family. With John Teng and Huynh Mai, no further changes were needed. Wiping his wife's tears, John Teng said softly: "I love you".