Vietnamese People Abroad Support Truong Sa Island and nd DK1 Frame House
Vietnamese people in South Africa and Slovakia support Truong Sa Island district and DK1 frame house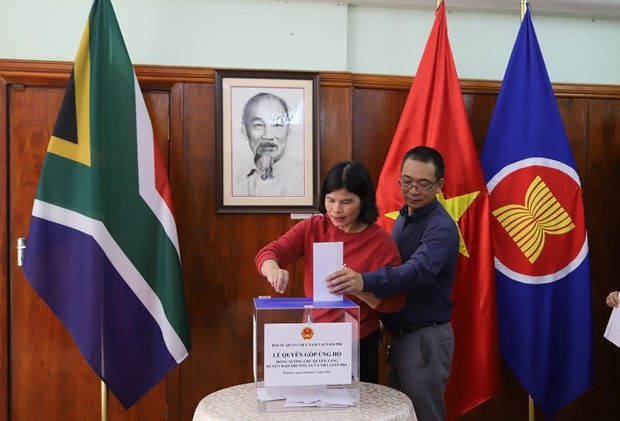 The fundraising event was held on May 4. Photo: VNA
The Vietnamese Embassy in South Africa on May 4 held a fundraising event to support soldiers and islanders in Truong Sa island district offshore Khanh Hoa south-central province and DK1 Platform, helping to safeguard Vietnam's sovereignty over seas and islands, reported VNA.
The raised money will be handed over to the State Committee for Overseas Vietnamese (OV) Affairs when representatives of the Vietnamese community in South Africa make a trip to Vietnamese islands, which is slated for later this year.
Vietnamese Ambassador to South Africa Hoang Van Loi said that the Vietnamese community in the country always shows active response to activities to support their fellows at home, including assisting residents in flood-hit areas and contributing to the Covid-19 prevention and control fund.
He said that many Vietnamese who could not attend the event directly still donated cash to the fund via bank transfer or through their relatives.
Since 2012, the Ministry of Foreign Affairs and the Naval High Command have coordinated to organise trips for OVs to the country's islands, including Truong Sa island district and DK1 Platform.
The trips have helped inspire the pride among OVs and enhance their awareness of protecting national sovereignty over seas and islands, he said, expressing more trips will be held in the future.
Recalling her memories during her trip to Truong Sa and DK1 Platform three years ago, Khuat Tu Anh, an official at the embassy, said that she admires the sacrifice by soldiers and islanders in affirming and protecting national sovereignty over seas and islands, as well as their optimism amid numerous difficulties.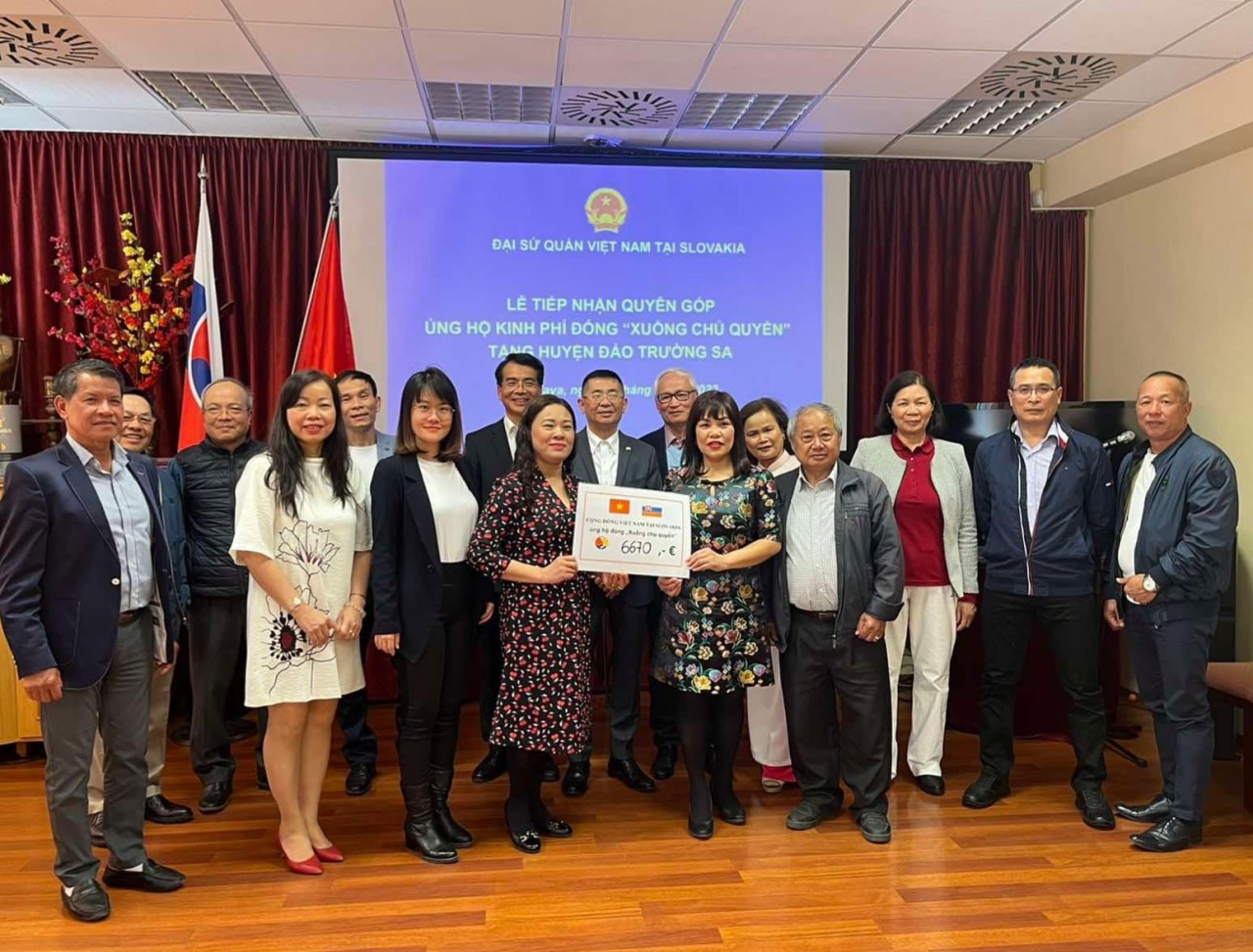 At the reception. Photo: Vietnamese Embassy in Slovakia
Previous, in April, responding to the call for financial support to build "sovereign boats" for Truong Sa Island district and DK1 frame house of the Navy Command, the Vietnamese Embassy in Slovakia also held a ceremony to accept donations.
Speaking at the ceremony, Ambassador Nguyen Tuan highlighted that "sovereign boat", an important means will help improve combat readiness, continuous and solid defense, creating a fulcrum for fishermen to catch fish and protect the sea.
On this occasion, Ambassador Tuan acknowledged the enthusiasm, patriotism, and spirit of sharing and looking towards the country, among the Vietnamese community in Slovakia.
The ambassador affirmed that the amount of EUR 6,670 (USD 7.030) donated by the Vietnamese community in Slovakia will be transferred to the State Commission for OV as soon as possible to buy "sovereign boats" to present Truong Sa Island district and DK1 frame house.
Also in April, a working delegation of the Vietnam People's Navy, visited officials, soldiers and people living in Truong Sa island district and on DK1 platform.
During the trip, the delegation presented gifts worth more than VND 90 billion (USD 3.92 million) and attended a launch ceremony of a health clinic on Sinh Ton island, the construction of which was started in November 2021.
Covering an area of 360 sq.m., the facility is a gift presented by authorities and people of Hai Phong northern port city.
Delegates joined a ribbon-cutting ceremony of a culture house on Nui Le B island presented by Hanoi authorities and people. Built at a cost of nearly 40 billion VND (USD 1.7 million), it will also provide shelter for fishermen and support search and rescue activities.
Meanwhile, work on a multi-purpose culture house was started on Da Dong C, with support from the Navy and the Hanoi People's Committee.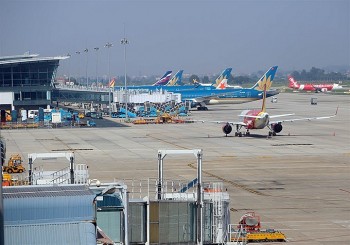 National
Vietnam News Today (May 20): Vietnam eyes 15-day visa exemption from Russia; Vietnam tops medal tally, exceeding gold medal target at SEA Games 31; HCM City, Cuba bolster co-operation in diplomacy, youth and cultural exchanges; Various activities held to mark President Ho Chi Minh's birthday.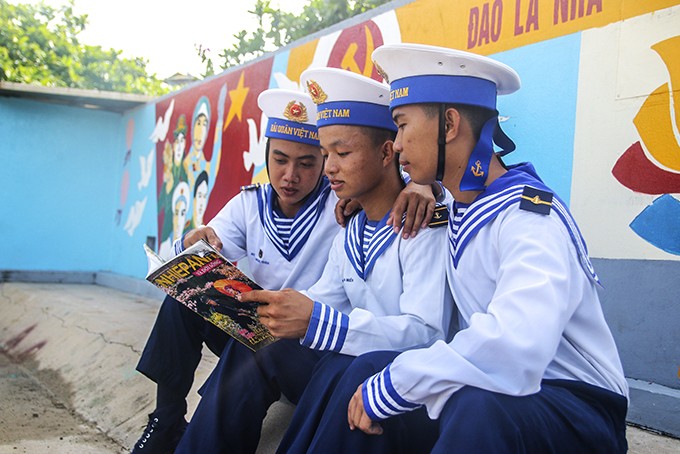 Seas and islands
In Truong Sa (Spratly) island district, Khanh Hoa province, the means of information and entertainment are not as diverse as in the mainland. Books are like confidants of island soldiers, creating beautiful, intimate moments on remote islands.
May 15, 2022 | 08:48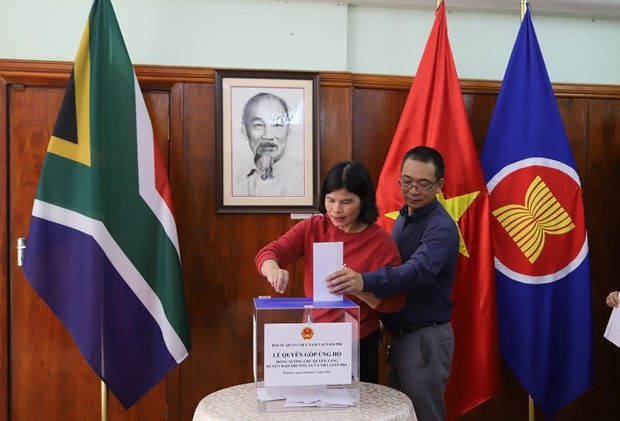 Seas and islands
Vietnamese people in South Africa and Slovakia support Truong Sa Island district and DK1 frame house
May 09, 2022 | 07:44