Vietnamese rapper Suboi scores another first with 88rising video
Rap queen Suboi has become the first Vietnamese artist to release a music video on 88rising's YouTube channel.
Rap queen Suboi has become the first Vietnamese artist to release a music video on 88rising's YouTube channel.
A screen shot from "N-SAO?" music video shows Suboi at a banh mi stand in Saigon.
The 28-year-old Vietnamese female rapper premiered her music video for "N-SAO?" (Why?) on the YouTube channel of 88rising, a famous American mass media company that has gained popularity as a musical platform for Asian artists.
This is not the first time that Suboi has appeared on 88rising. She had previously introduced herself to international audiences when she performed "Doi" (Life) live on this channel in November 2016.
The music video for "N-SAO?" is directed by German filmmaker Alexa Karolinski and shot in Saigon. The video depicts images of ordinary life in Saigon, from that of lottery ticket sellers to late night workers against the background of street diners to old apartments. Suboi dons many interesting outfits from tank tops with baggy pants, floral suits with flip-flops to "street ninjas" dresses usually worn by Vietnamese women as suncoats on hot summer days.
The "N-SAO?" audio had previously premiered on Apple's Beats 1 radio on July 18, making Suboi the first Vietnamese artist featured on the 24/7 international radio channel.
"N-SAO?", produced by American producers Zach Golden and Pat McCusker is a bouncy, trap infused banger laced with lyrics that give shout outs to Saigon's traffic, iced coffee, street vendors and Suboi's native District 3. With this single, Suboi has presented a more mature and fashionable image to her fans.
Since being introduced to hip-hop music at the age of 14, Suboi has released two studio albums, one extended play and become a prominent act on Vietnam's rap music scene. Often referred to as the "Vietnamese rap queen," she was featured on Forbes Asia's "30 Under 30" list in 2017, became the first Vietnamese artist to perform at 2015 SXSW Music Festival in the U.S. and famously rapped for former U.S. president Barack Obama when he visited Vietnam in 2016. She also founded her own company, Suboi Entertainment and has acted in two Vietnamese movies.
"N-SAO?" is available on several domestic and international music platforms, including Zing, Nhaccuatui, Apple Music, Spotify and Google Play./.
VNF/Vnexpress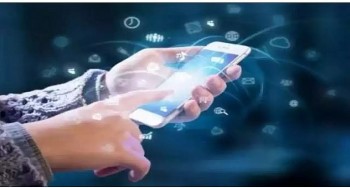 World
The Indian government has blocked as many as 232 apps operated by foreign entities, many of them Chinese, for being involved in betting, gambling and unauthorised loan services.