Vietnamese red dragon fruit exported to the Russian market
On July 23, 10 tons of red dragon fruits from Thuan Chau district, Son La province were exported to Russia.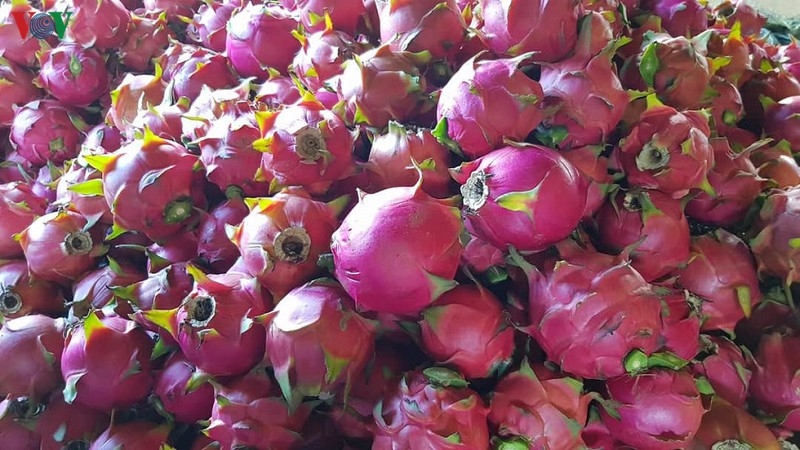 Through many rigorous testing rounds, Vietnamese dragonfruit products have met Russia's export standards. (Photo: VOV)
With the export of a large amount of other fruits such as mango, longan...to markets such as China, Taiwan, Australia, Europe, the US and Russia, this helped local farmers promote big business thinking and the advantages of its agricultural development, according to VOV.
Two years ago, more than 1 ha of hill gardens of Mrs. Tong Thi Thanh Huong's family (in Hung Nhan village, Chieng Pha commune, Thuan Chau district) used to specialize in growing coffee. The garden was once abandoned due to unstable prices, low economic efficiency. Last year, Huong's family changed their business thinking and converted to cultivate red dragonfruits in an organic way.
After over 1 year, more than 1,000 dragonfruits have been harvested, with their productivity and price more stable than the family's imagination. After a series of rigorous testing, dragonfruits have met export standards to Russia.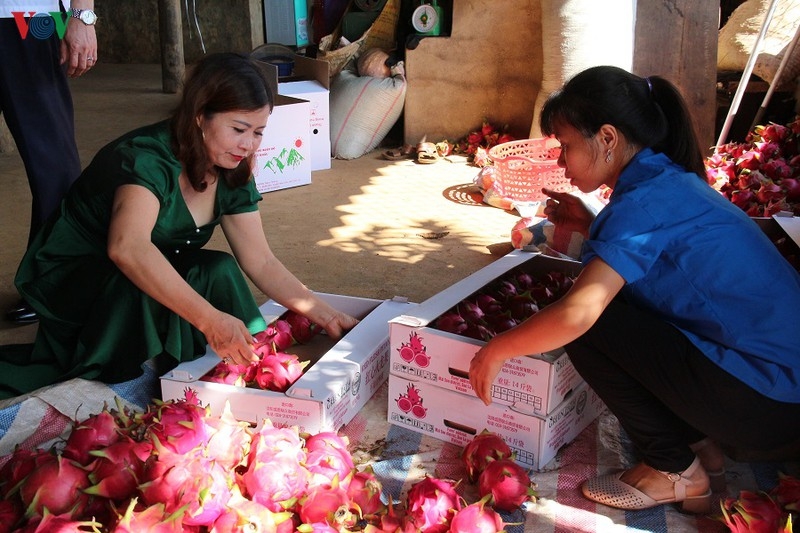 Packaged products are exported to Russia. (Photo: VOV)
Mr. Tran Van Dong's family in Tien Hung village, Phung Lai commune, Thuan Chau district is one of the households with dragon fruits selected for export. Two years ago, his family was one of the pioneering households to remove tea tree to grow red dragonfruits, informed VNA.
After nearly 2 years, 4 hectares of dragon fruit have produced the first sweet fruit with an estimated output of about 3 tons, which is mainly exported to Russia. Mr. Dong said that if 1 hectare of tea used to earn about VND 150 million/year (USD 6,528), then for dragon fruit, the income would double.
Mr. Nguyen Quoc Khanh, Vice Chairman of Son La's People's Committee, said that the export of dragon fruit to Russia will leave a positive impact on the agricultural production in the province.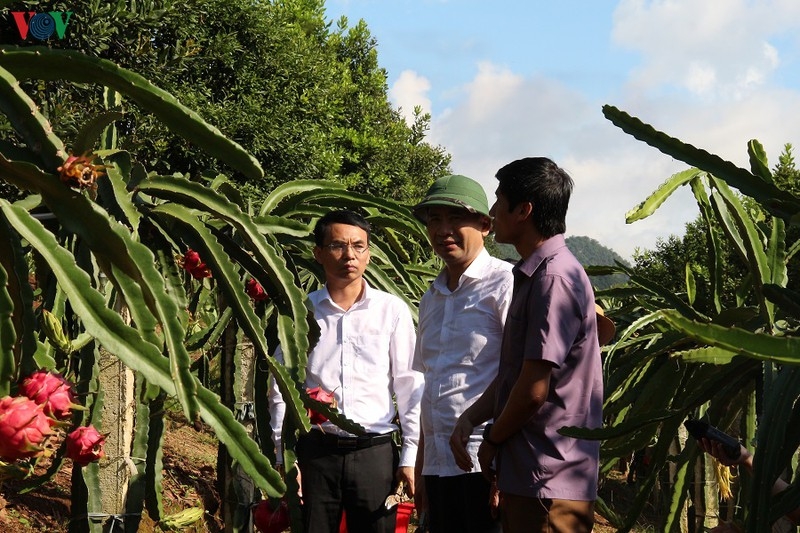 Son La province considers that exporting agricultural products is one of the core activities of the entire political system and must be done methodically. (Photo: VOV)
It is expected that in the coming years, Son La province will have over 500 hectares of dragon fruit to grow. From the consumption of agricultural products in fastidious markets such as Russia will have an impact, promoting the domestic market and the sustainable development of agriculture in Son La province.
Son La province will focus on directing the consumption of 100% of the province's fruit products, with an estimated 350,000 tons of fruits of all kinds. Son La province will continue to connect consumption with the market in the province, reported by Enternews.
According to Mr. Nguyen Minh Tien, Secretary of Thuan Chau District Party Committee, Son La province, to develop and expand red dragon fruit, the district has planned a dragon fruit growing area.
"The district also identified that agricultural export is one of the core activities of the whole political system and must be perfomed in a methodical manner. The participating functional agencies must be very responsible", said Mr. Tien.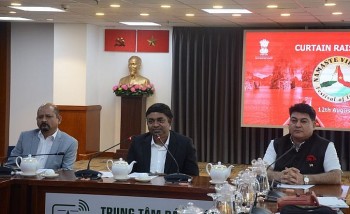 Handbook
The First Namaste Vietnam Fest will be held to mark 75 years of Indian Independence and the 50th anniversary of the establishment of Vietnam-India diplomatic ties (1972 – 2022).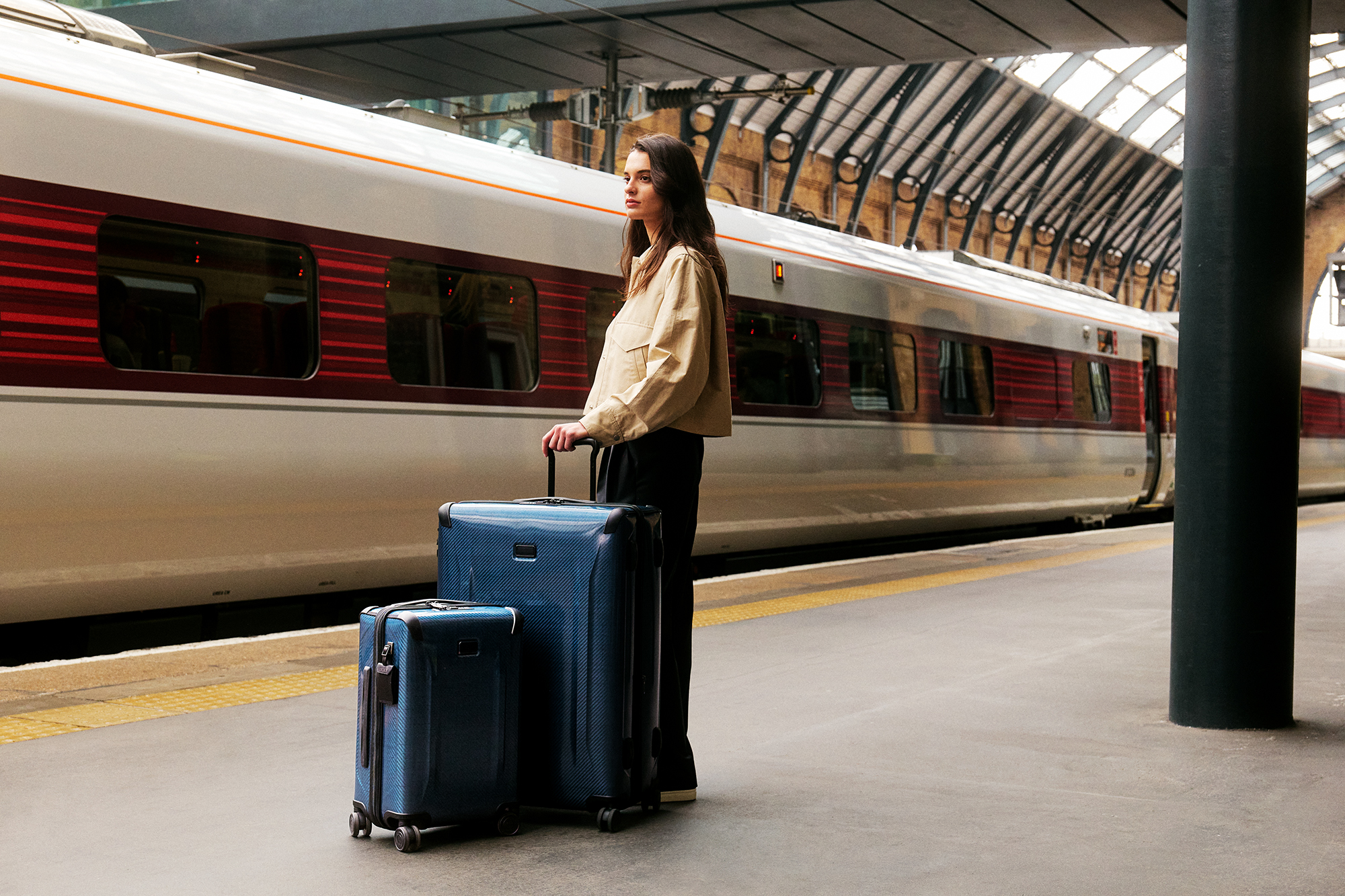 Economy
For Fall 2022, TUMI explores the concept of "Future Earth." Looking towards the new world, TUMI reexamined its innovations to help better every journey – and the planet.
August 10, 2022 | 10:00